Do you adore stylish lighting fixtures designed from vintage automobile gears? Have a look at the exquisite Atlas V16 steampunk lamp by Chicago-based creative startup Futility Studios. It is a full-length floor lamp that is made entirely from the parts of vintage automobiles and motorcycles.
The lamp was built from two V8 camshafts by welding them together along with a brake rotor. Other than that, it features glass insulators, Harley-Davidson muffler, transmission, rear and engine gears, a pulley, a 1937 Ford distributor, and 6 vintage-style air cleaners along with steel brake lines. The welded lamps are attached to one long meshed pipe that rests on a circular base. There is also an authentic light switch on the neck of the long pipe, which adds charm to its classy style.
It is powered by two incandescent 60-watt bulbs and air filters on the lamp head scatter warm ambiance of light all over a room. The floor lamp is 68.5-inches tall and 19-inches wide, making it an idyllic lighting fixture for any corner of a large living room or bedroom.
It is a majestic light object to enhance the interiors of a residential or commercial setting. Pricing of this exclusive classy lamp is quite reasonable- its smaller version sells for $160 and a larger version is available for $300 on Etsy.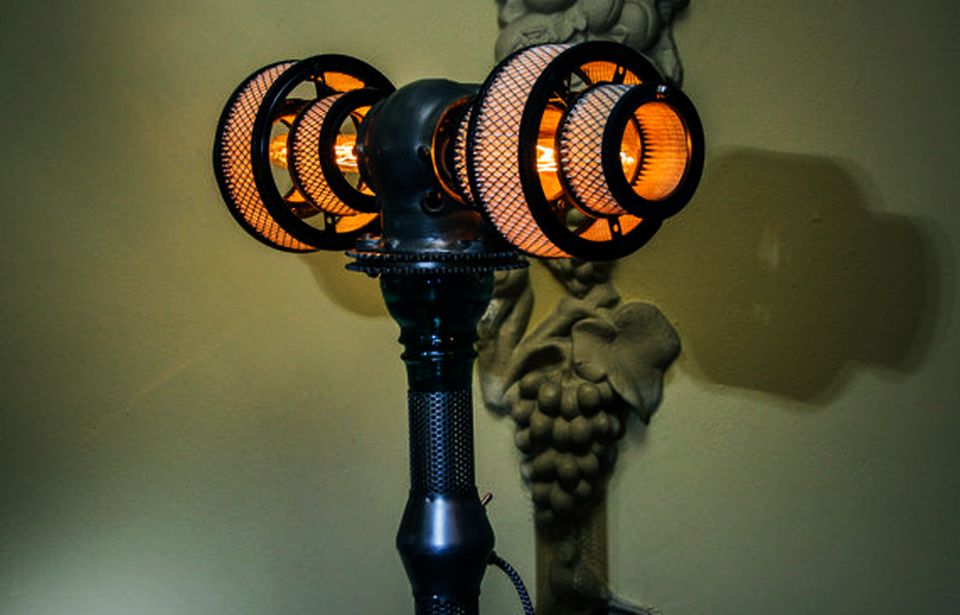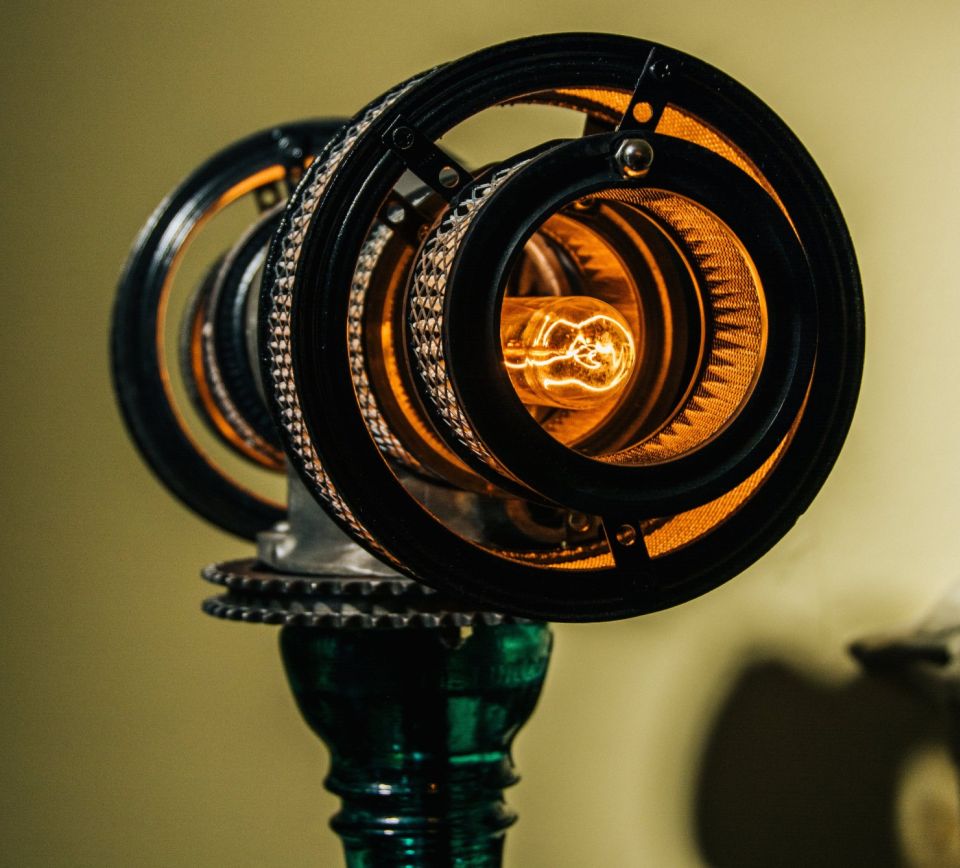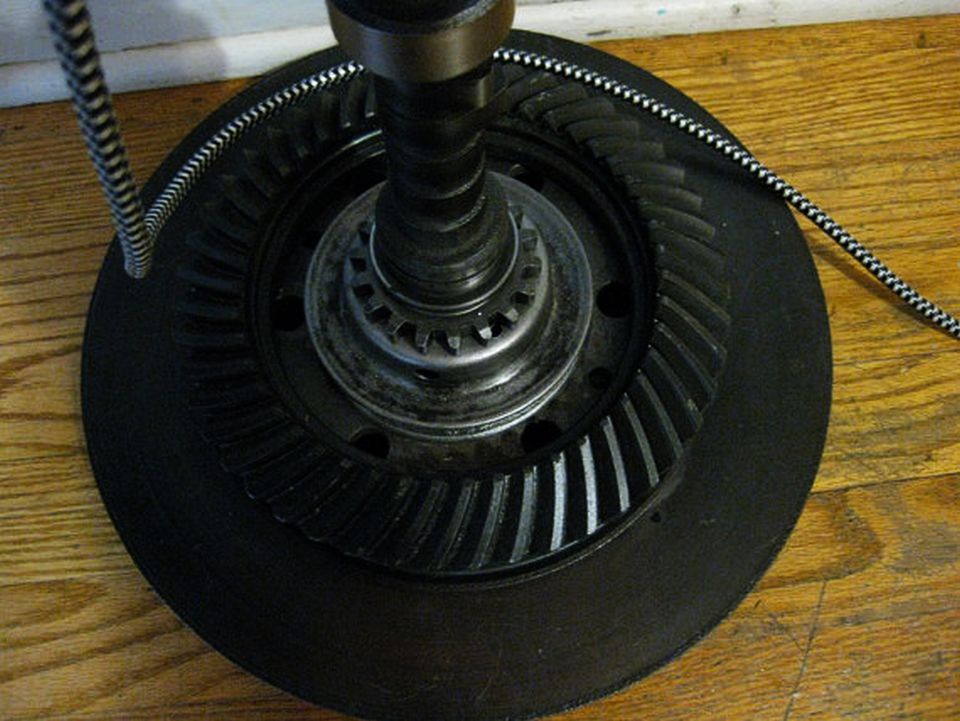 Credit: BikersCafe