Alex Dodson of Burned by Design specializes in custom-themed fire pits that can become a centerpiece of any outdoor space. We have, from time to time, featured fantastic fire pits from the design house, including one of their most popular hornet fire pit, here it's befitting to apprise you of another sci-fi inspired fire pit by Alex.
Lately, he was commissioned by a client to custom design a wood burner in the shape of an ATST, the two-legged patrol vehicle and soldier from the famous movie series Star Wars. And what Alex conceived, is not just a wood burner but a work of art. He describes it the most epic piece of flat-pack furniture he's ever made.
This ATST outdoor wood burner is fabricated from 3mm mild steel and stands 1.4-meters tall. It unavoidably makes a perfect outdoor accessory for any Star Wars fan.
Also Read: Andy Gage Carves Intricate Designs on Spherical Metal Fire Pits
Starting from drawing the 3D model and cutting it through a laser cutter, the project involved a wide range of skills, processes, and tools. The ATST outdoor wood burner is priced at about £1699 ($2,200), and ships with additional shipping charges.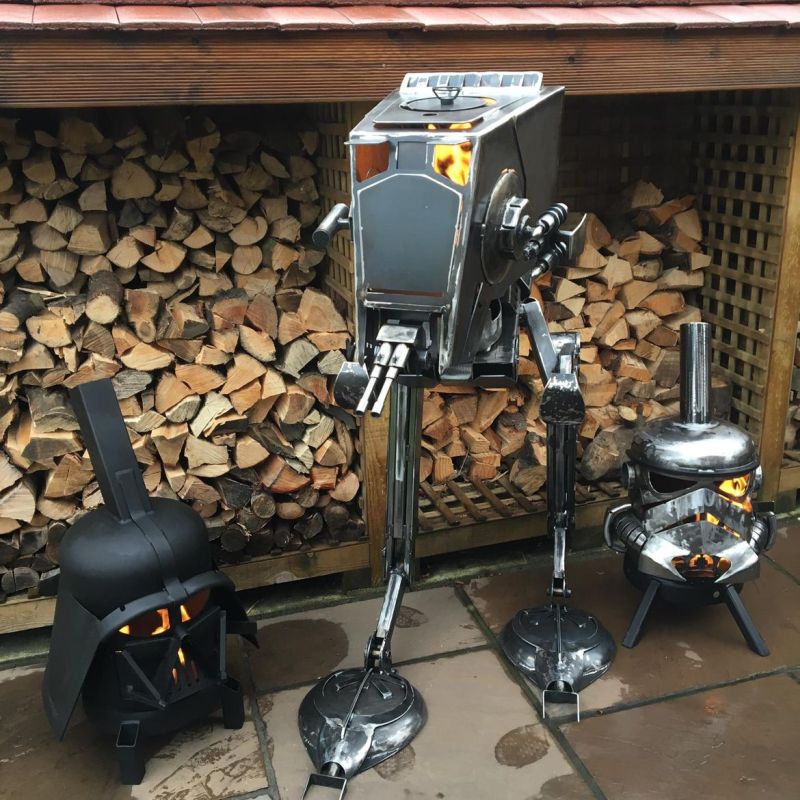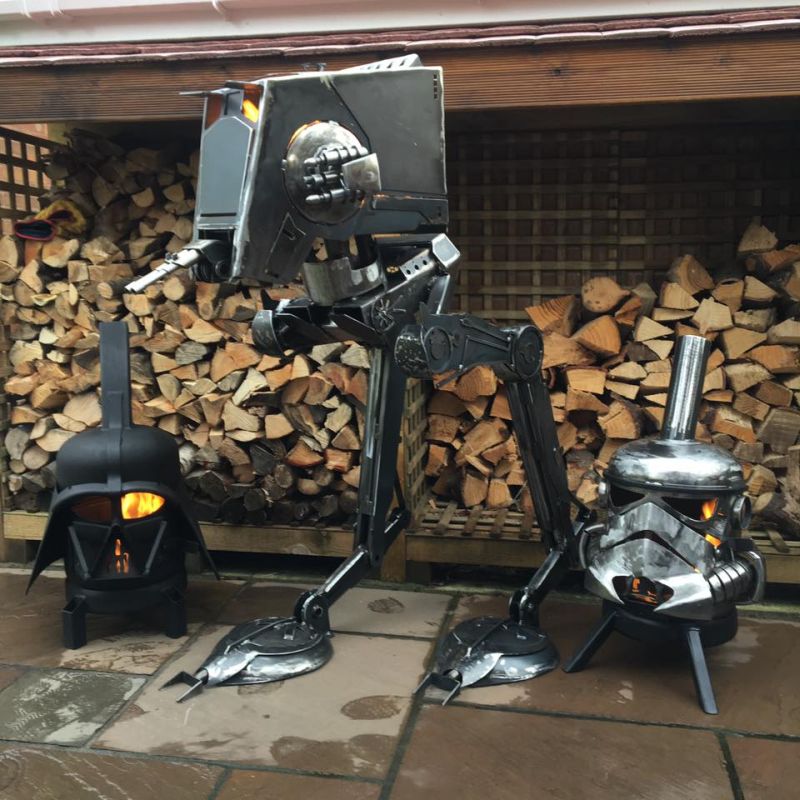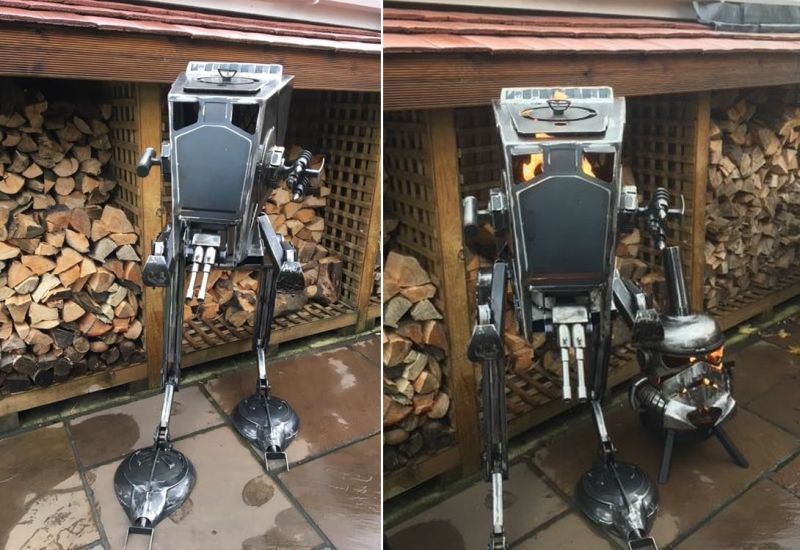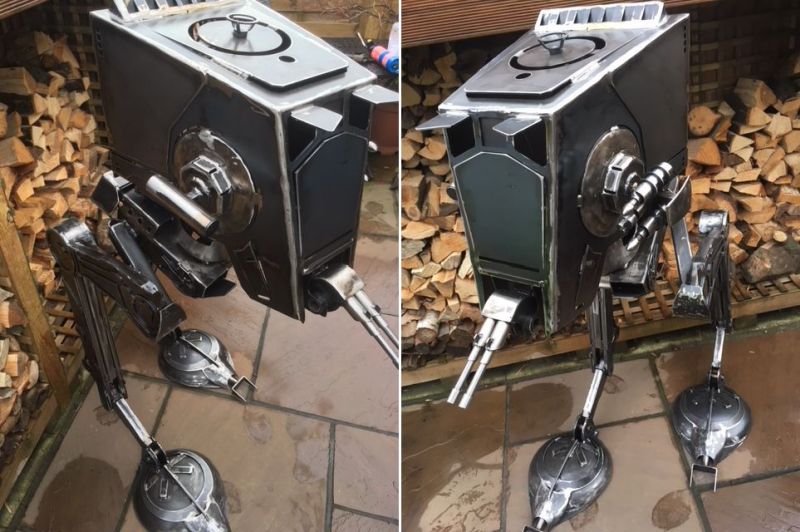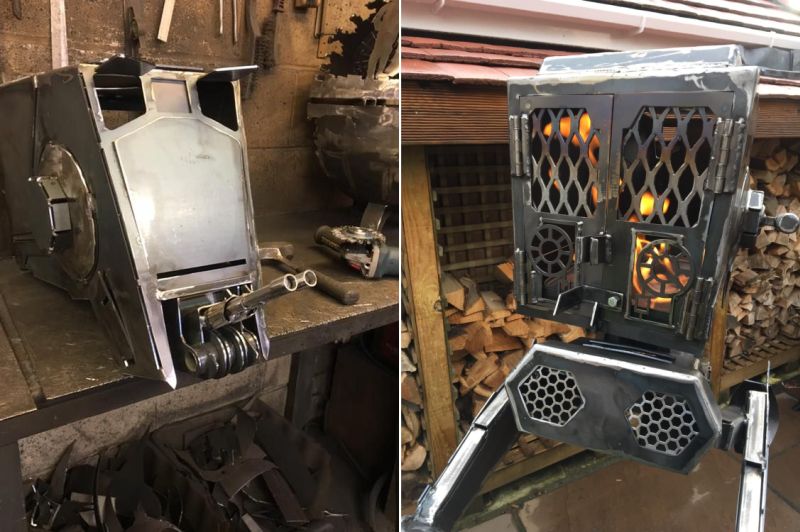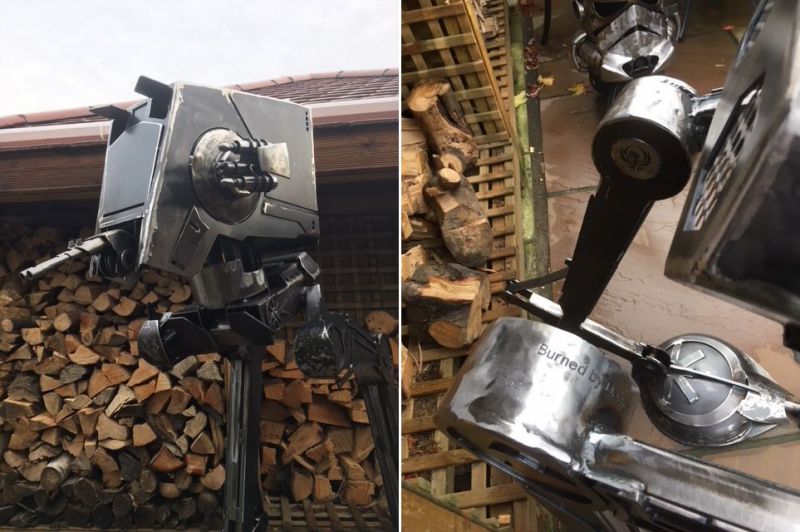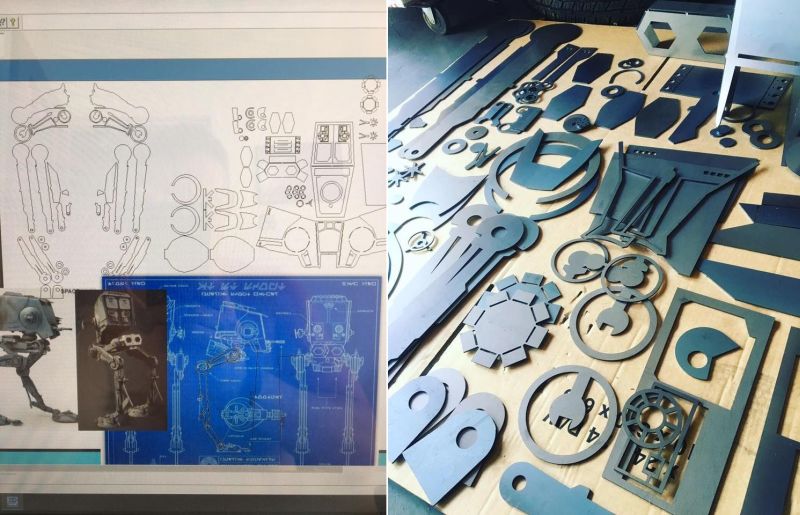 Via: Burned by Design