Coral reefs are dying all around the world due to ocean acidification, coral mining, pollution, overfishing, digging of canals and other unchecked human activities. Many scientists have warned that the very existence of coral reefs is going to be in utmost danger unless we intensify our efforts to protect them. The French Visual Artist Aude Bourgine seems to be making a reference to coral reef conservation with her unique creations.
Dubbed Lungs of the Oceans, she has designed coral-themed art pieces that highlight the beauty and fragility of coral reefs. Encased in glass bell jars, these are dummy corals made from textile, beads, and other materials she has recovered.
The artist gradually made these embroidered textile coral reef sculptures in about four years. Aude Bourgine's coral reef sculptures inspire us to consider the conservation of coral reefs as a priority.
Also Read: 25 Functional Sculptures that'll turn Your Home into an Art Gallery
She will showcase these art pieces in her upcoming solo exhibition at Saint Julien Chapel in Le Petit-Quevilly in Northern France from June 7, 2019.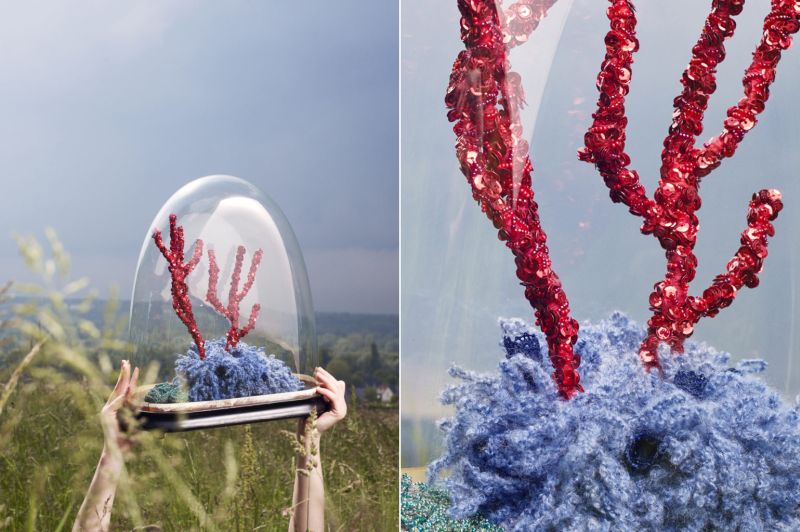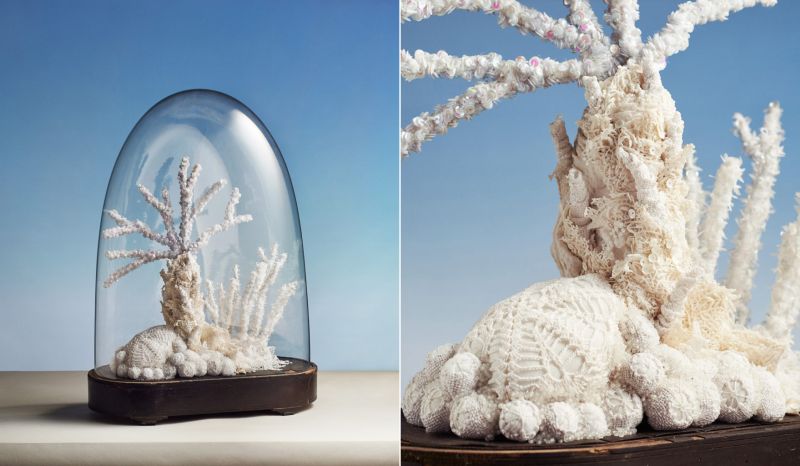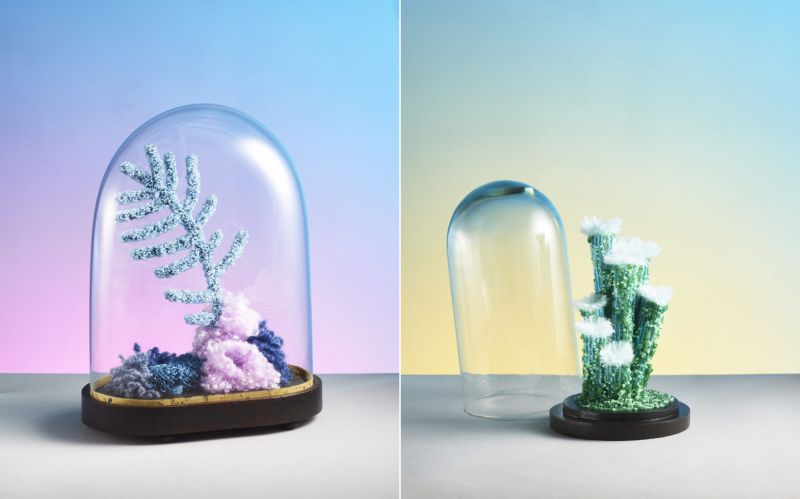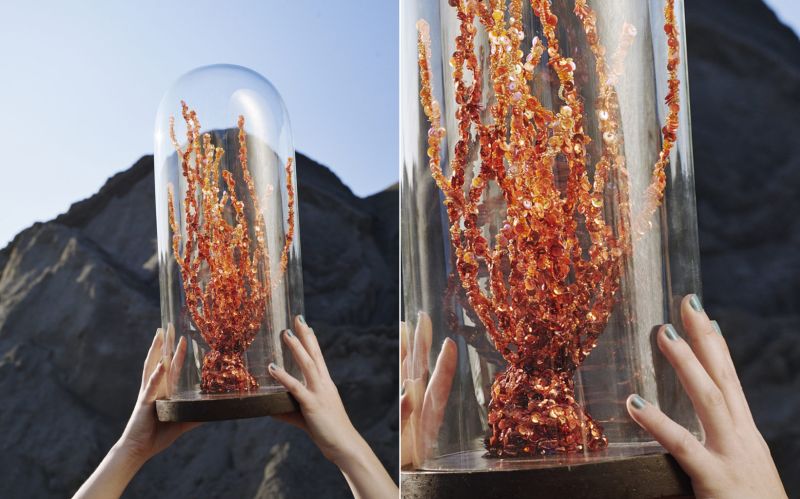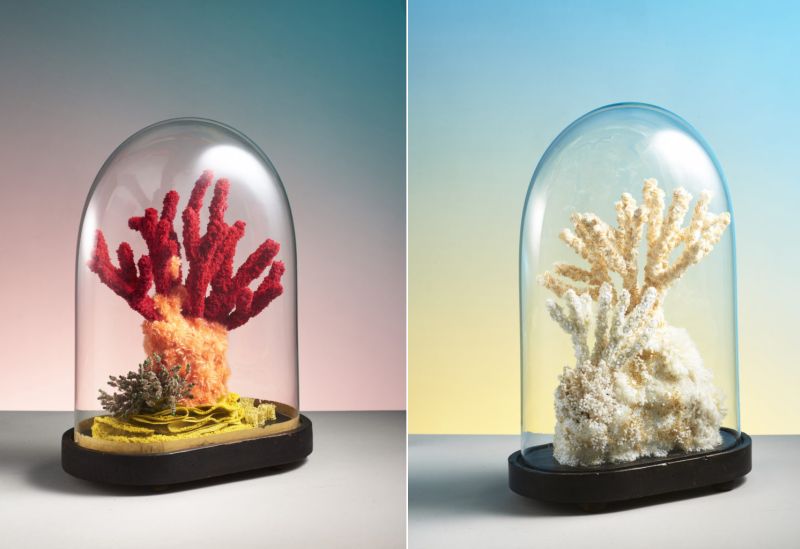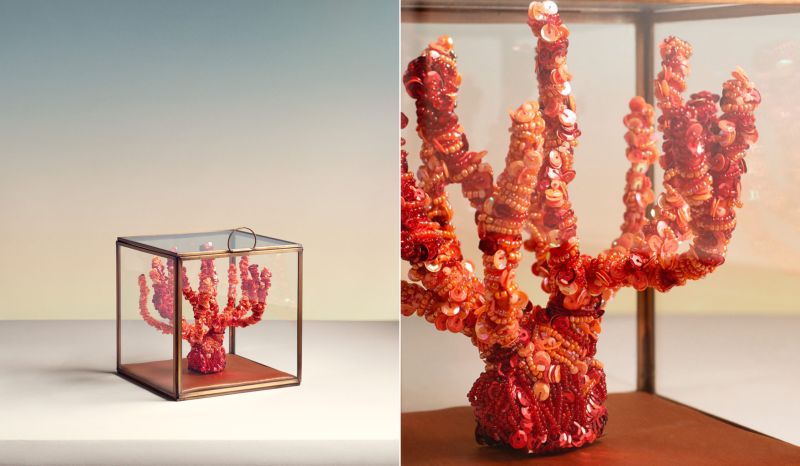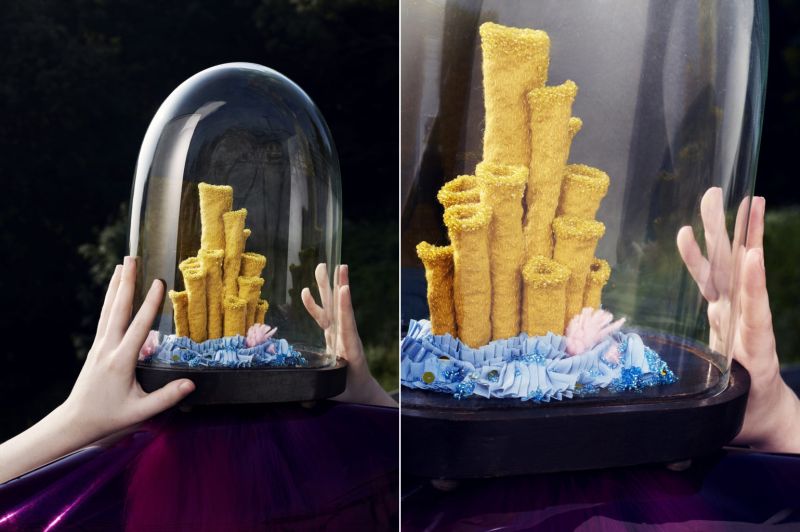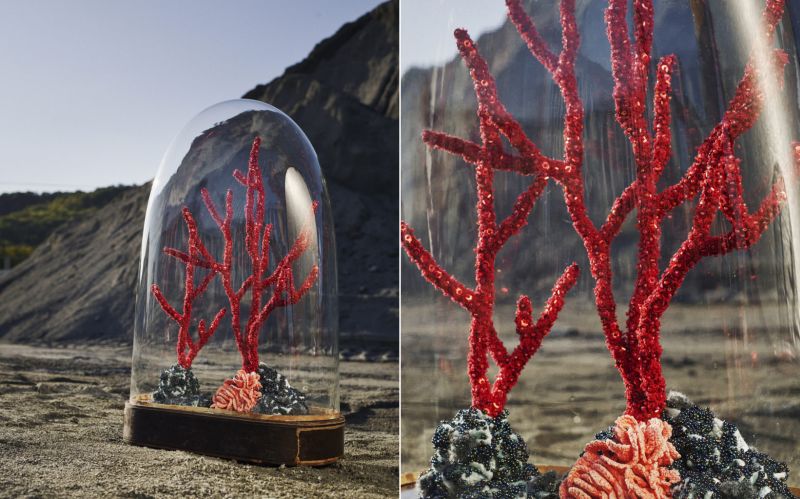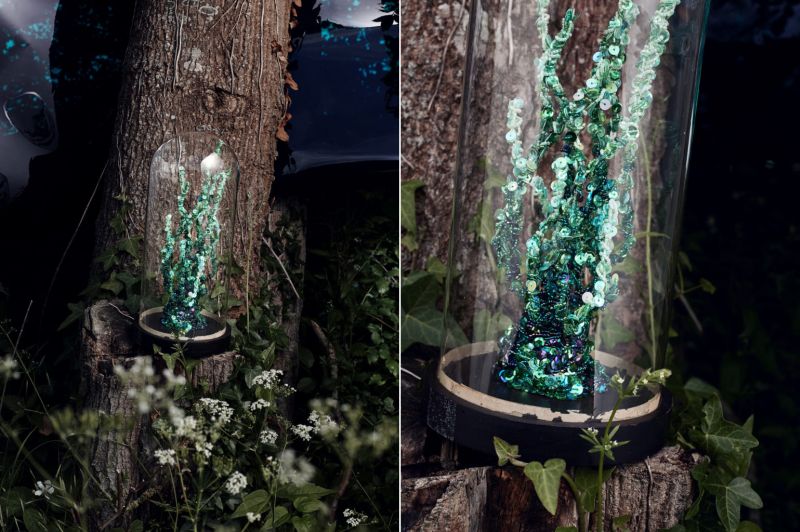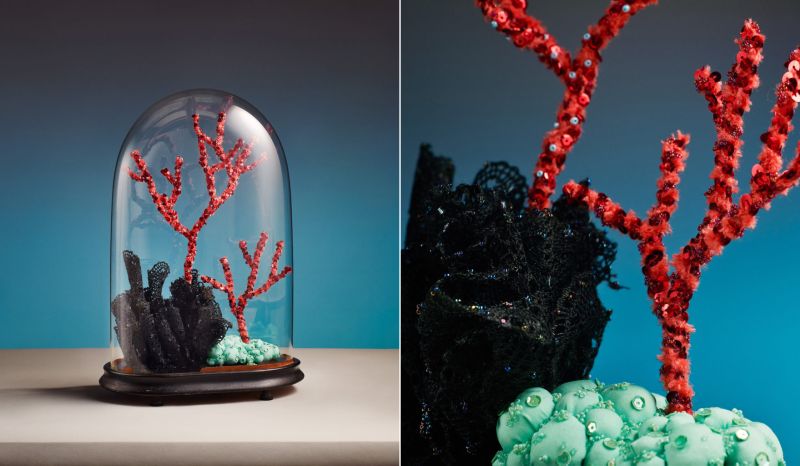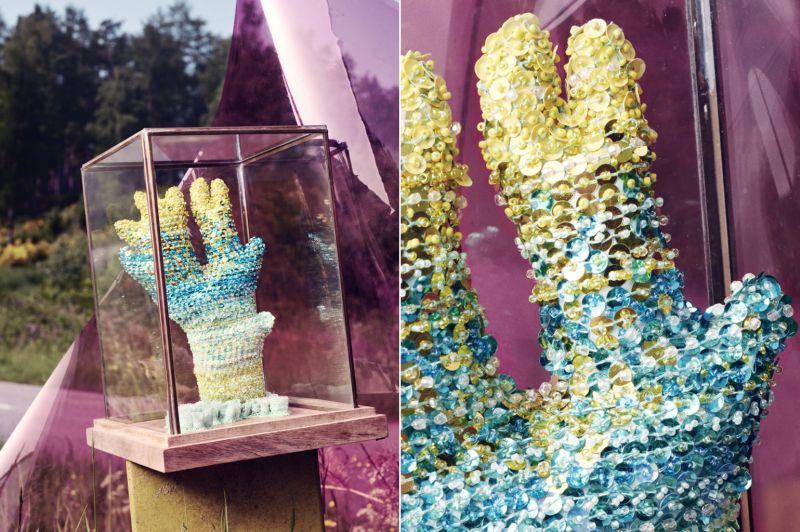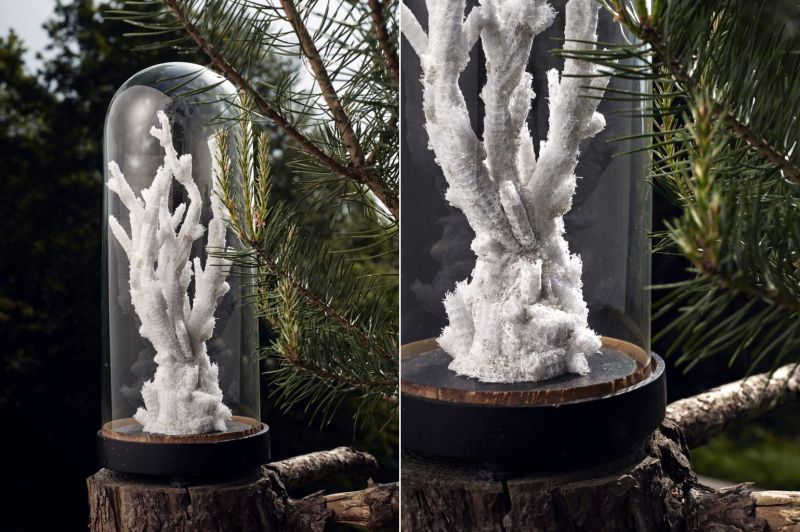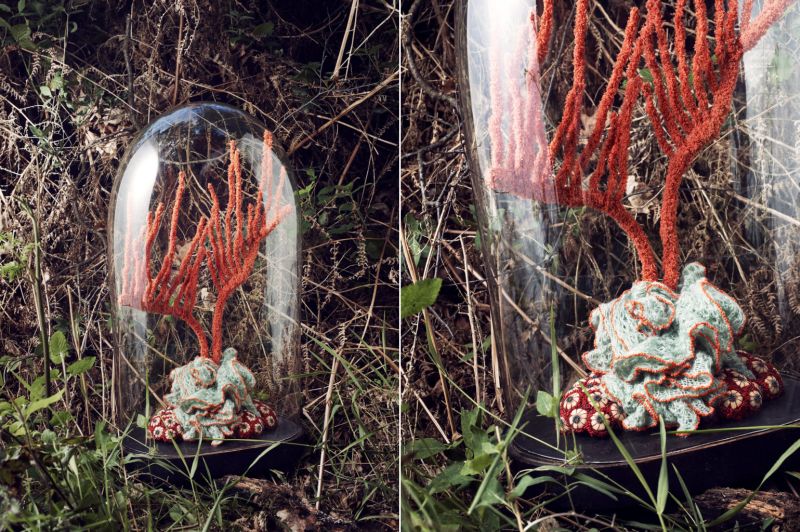 Via: Designboom