No matter how hard we try to keep our hands clean, but germs still comes in contact with us through door handles, subway poles, dinner tables or public toilets. Thinking there's no way out to get rid of bacteria? Well, the latest Audi-inspired Hudōr Faucet by designer Fraser Leid is the ultimate answer to germ-free cleansing.
This ring-shaped faucet features a motion-sensor that doesn't require any contact for cleaning dirty hands. Due to this contactless technology, spreading of germs and bacteria will be decreased within any bathroom space, where it is mounted. The faucet immediately starts dispensing water, when it senses hands inside the circular area.
Besides motion-sensor, the faucet also incorporates replaceable liquid soap dispenser and bacteria disinfectant black light, offering complete hand sanitization. On this circular design, you can see a tempered glass featuring tiny spouts to spray soft jets of water for cleaning your hands properly. Whereas, the black light helps to kill bacteria while washing hands.
Hudōr faucet works on a 3-3-3 basis, which means there is a three-second rinse time, a three-second soap-dispensing time and another three second rinse time. This means just within nine-seconds you'll be able to experience proper hand sanitizing, like never before.
This unique ring-shaped faucet also boasts classy Audi logo, giving stylish touch to any contemporary bathroom space. For now there is no word on its pricing and availability, but the Hudōr faucet surely is something that all hygiene-conscious people must have in their home.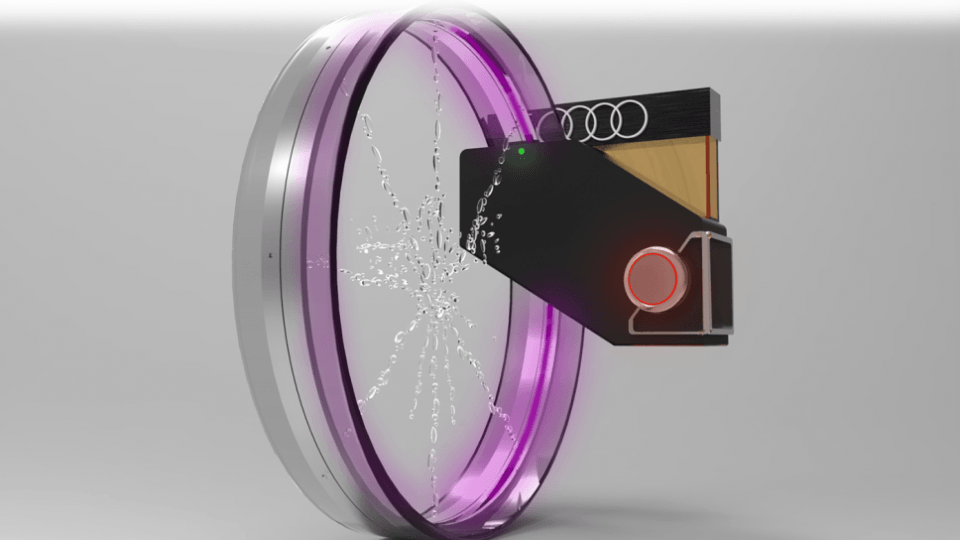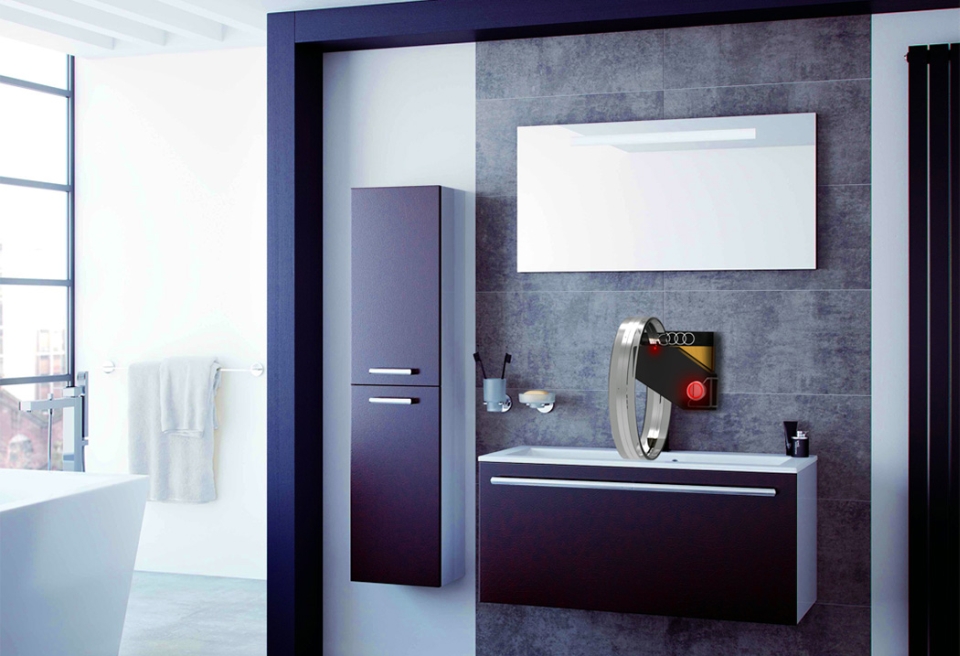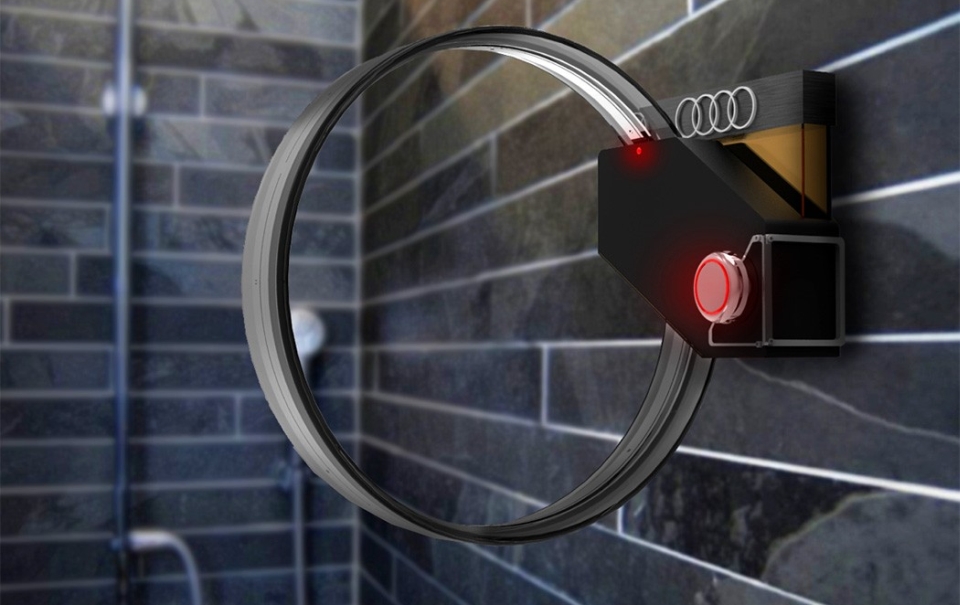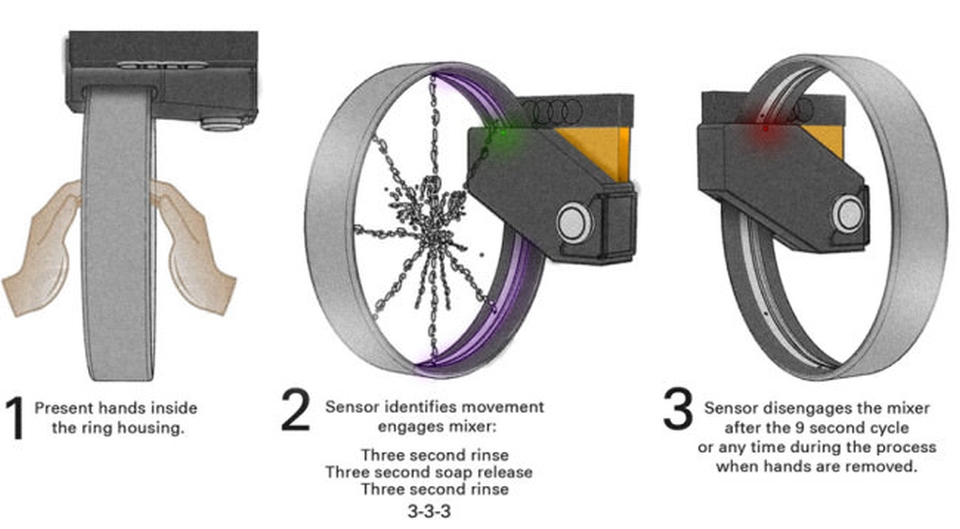 Via: YankoDesign