Forget expensive Bluetooth speakers or headphones to enjoy better audio quality. Now you can enhance your music-listening experience with an electronic-free device, Audiovase by Shuffle Three. It is a tiny vase-shaped device that can increase your smartphone's volume without any need of Bluetooth, batteries or other electronic gears.
The compact audio system uses surface geometry for amplifying sound emitted by your smartphone's speaker. To double the sound of your smartphone, all you need to do is simply put your device into the vase and voila! You've easily increased the sound of your phone and can take it anywhere inside or outside your home for enjoying the music.
Audiovase is designed to fit most small-format smartphones along with their phone cases. Some of the recommended smartphones for the device are: iPhone 6S, iPhone SE, iPod touch, Samsung Galaxy S7, Samsung Galaxy S6, Samsung Galaxy S6 Edge, Google Nexus 5X, HTC One M9, Sony Experia Z5, and Sony Experia Z5 Compact.
Some of you may be think that the same function can be achieved by regular household glasses, cups or bowls. So, what's the need of this device? Well, the major problem with regular glasses or bowls is that these accessories cause music to sound muffled or hollow due to their sturdy design structure. This way you hear hollow sound effect that obviously kills the whole point of making the device louder.
On the other hand, the Audiovase is designed in a patent-pending shape that provides amazing sound quality and won't muffle your listening experience. Another good thing about this device is that you don't have to charge it while using – as no electronics are used in its creation.
Currently, the project is seeking funds on Kickstarter for target amount $35,000. A pledge of $20 can secure you a piece of this sound-amplifying device. If it successfully reaches the production phase, then you can expect your shipment by June 2016.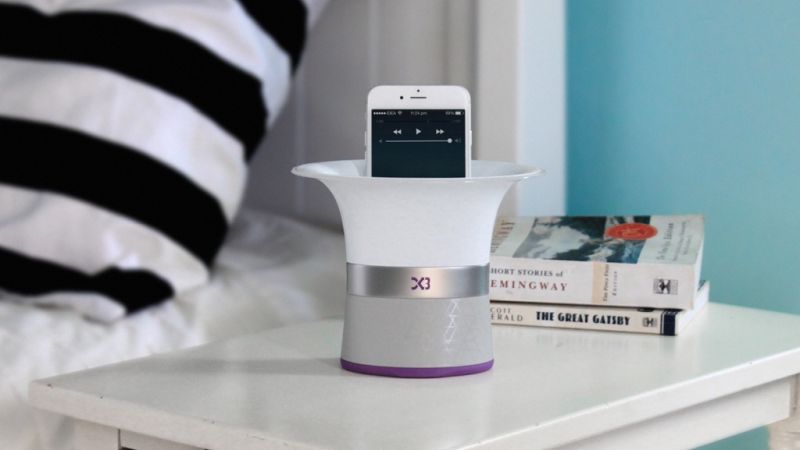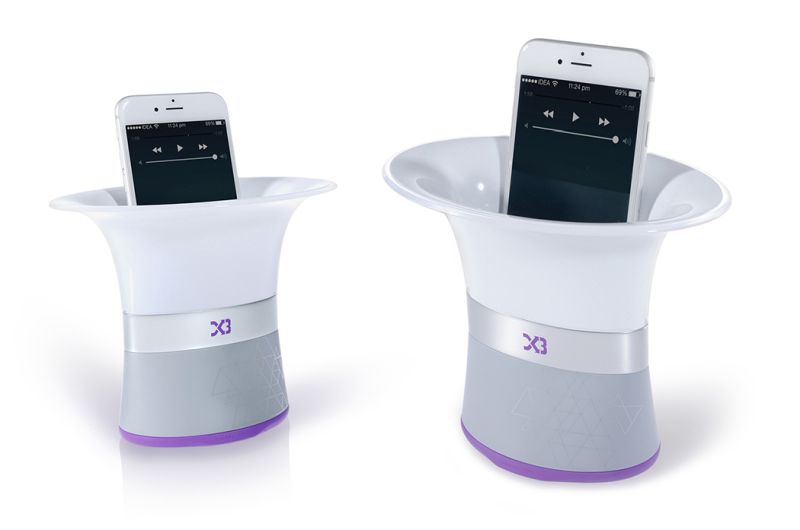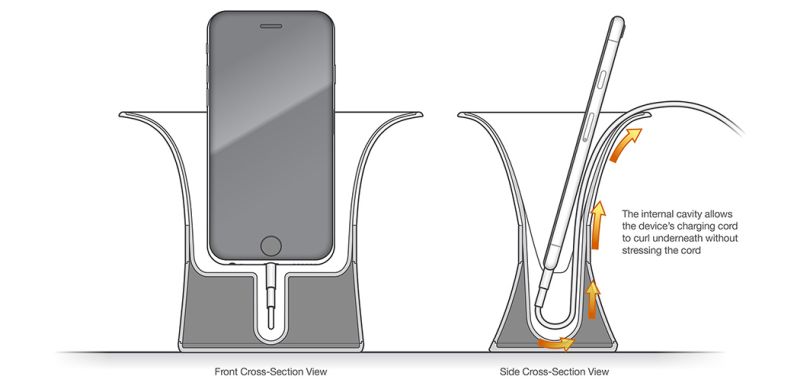 Via: YankoDesign