Tired of decorating your house every year with tangled Christmas lighting strings? Don't stress and grab wireless Aura Christmas tree lights to ornate your home décor for the occasion. Aura is an energy-efficient LED light to embellish your home and enliven the festive mood. Moreover, due to its wireless attribute it cuts the risk of fires because no direct is heat involved and no wires are present to create any chances of short circuit.
Another good thing about the striking LED light is that it can be controlled by your smartphone. The users can easily control one or more light bulbs via Wi-Fi or mobile app that supports Android and iOS smartphones. Due to this easy internet as well as app connectivity, the entire lighting system allows the user to remotely turn the lights on/off, set schedules and timers- as per their preferences.
It is one time investment, as you can reuse it for up to 20 Christmas celebrations without any hassle. So, to decorate your house wirelessly on Christmas, you just need few Aura lights for decorating your Christmas trees as well as other areas with these illuminating objects. Furthermore, the lighting system is available in various colorless and multi-colored options.
Currently, these luminous lights are the subject of a Kickstarter campaign and seeking funds for an initial amount of about $50,000. A pledge of $65 will get you a set of 12 wireless lights. Check out the video and images given below to find out more about Aura Christmas Lights.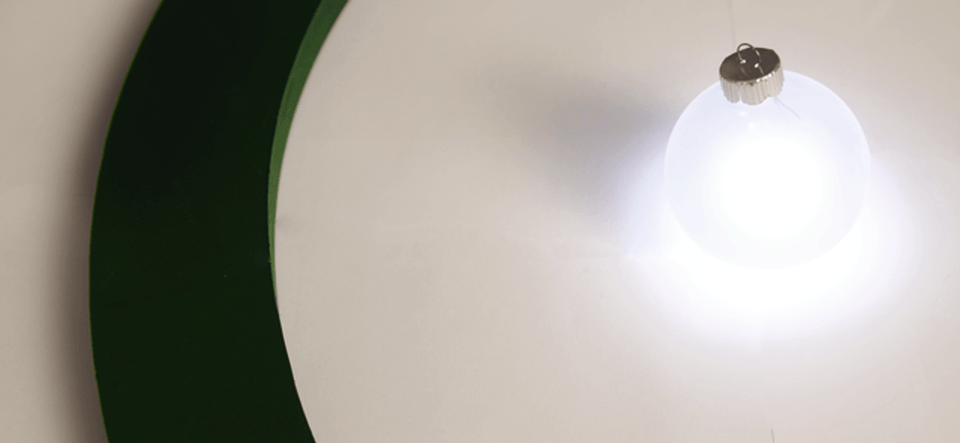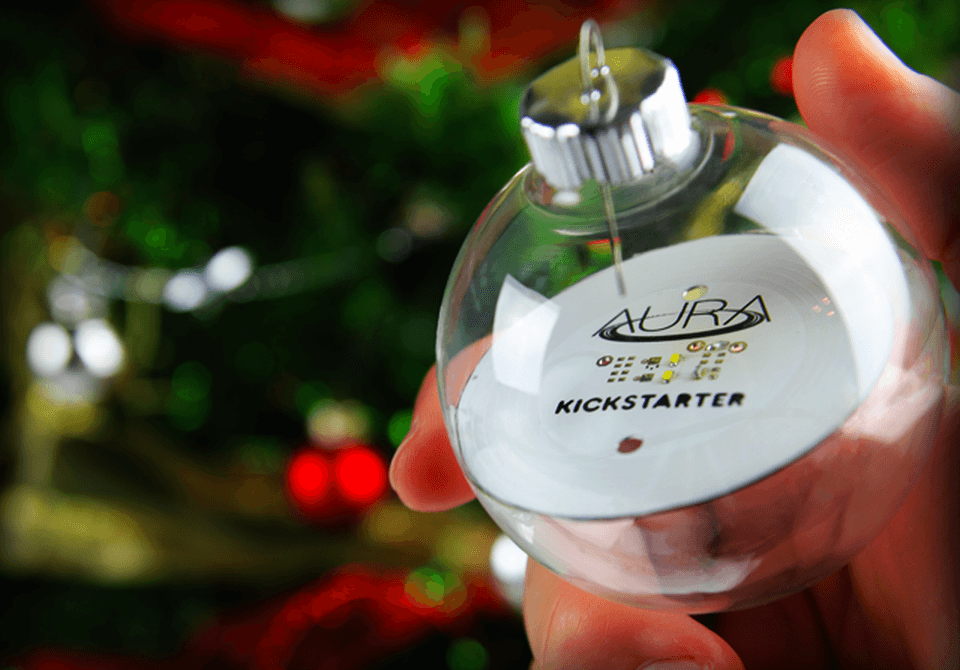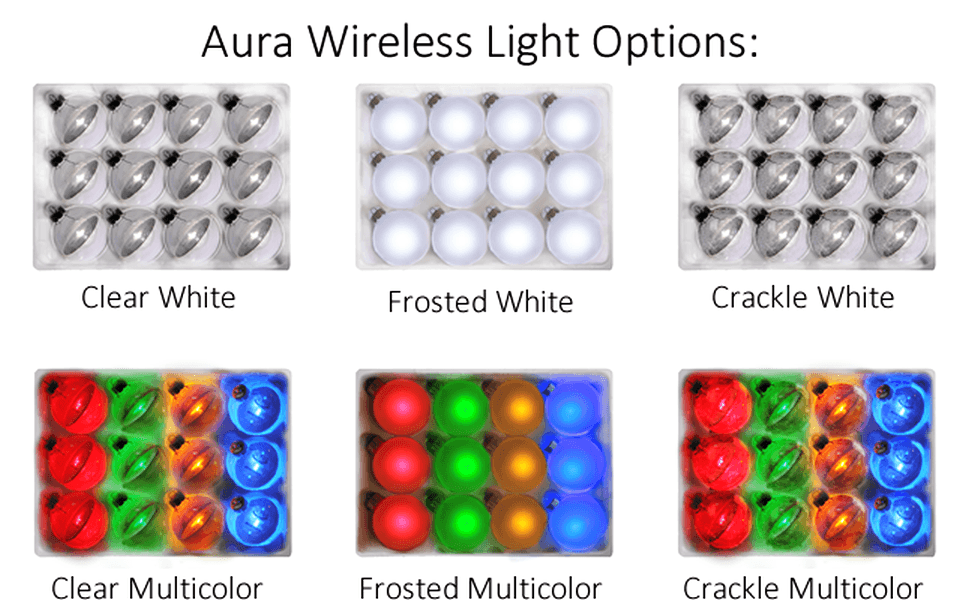 Credit: Gizmag