American online retail store ThinkGeek has created a special heat-changing mug that gives users a chance to experience living near the Aurora Borealis. Just like those magic mugs you get printed with your photographs Aurora Borealis heat change mug when filled with hot liquid reveals the beautiful picture of the Northern Lights, which disappear when the mug is cold or out of coffee.
Made from ceramic, the mug has capacity to hold up to 12-ounces of caffeine. Fabricated as a thermal-sensitive mug, it aims to bring Aurora Borealis to your table. Supporting a pale yellowish-green shade as seen in Northern Lights, the mug is exclusively available on ThinkGeek website for $14.99.
But the most disheartening part about these Aurora Borealis heat change mug is that they are not dishwasher and microwave safe.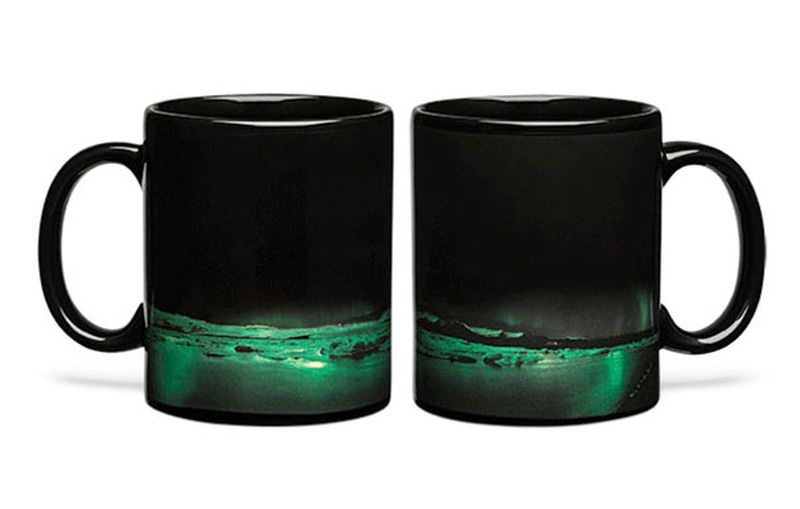 Via: Geekologie