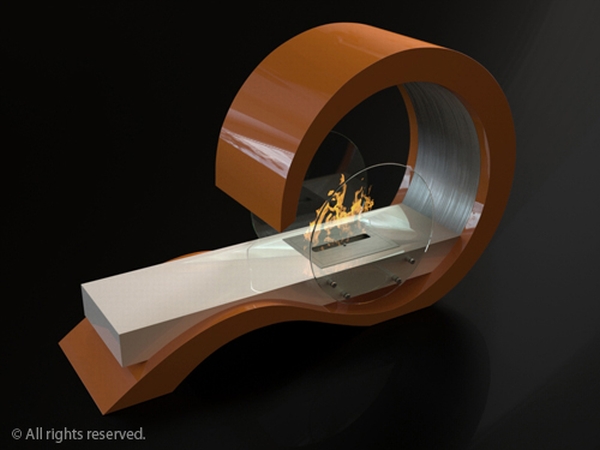 Inspired by the goddess of dawn in roman mythology, this fireplace is a true essence of goddess Aurora as it depicts the dawn time. The purest form of day time, the dawn is very typically depicted in this fireplace as you can assimilate from the overall design of Aurora by Flammengo. Unlike other fireplace designs that we have seen before, this one is refreshing and designed in such a way that t it evokes positive emotion the moment you have a look at it.

There is perfect harmony between the color make of Aurora and the surrounding outer lines that smoothly go to the bottom, in a way having a very streamlined visual appearance. Fire burner of this fireplace is placed right in the middle section of this fireplace and to permit a clear view as fire burns, there is a transparent windscreen.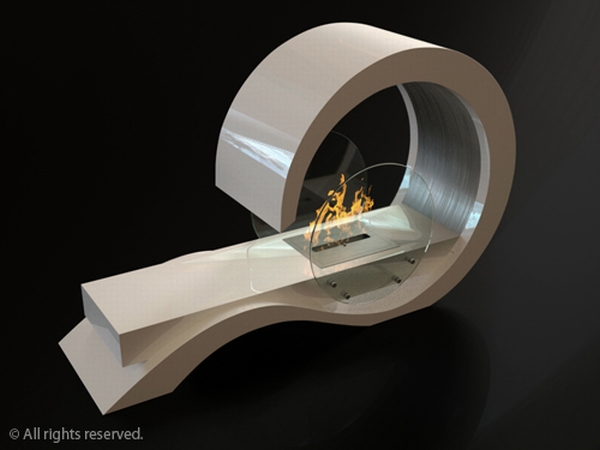 The body of Aurora fireplace is made from powder coated steel body, 10 mm circular tempered glass windscreen mounted on the fireplace body using stainless steel spacers and a stainless steel reflector. You can opt to buy it for AED 18,800 in two color variant options deep orange and white.