In collaboration with Mini team, Italian rooftop tent specialists AutoHome has launched a new rooftop tent that mounts directly to the Countryman's standard roof rails. The OEM-quality rooftop tent measures nearly seven-feet in length and 4.2-feet in width. So, it's large enough to comfortably accommodate two people.
It appears like a traditional roof box when closed and aerodynamically optimized to provide air resistance when the car is in motion. It's very easy to install without any need to struggle with handles, poles and ties. This rooftop tent automatically raises itself via four gas struts and can easily be deployed by releasing three safety clasps.
This AutoHome tent is perfect to spend the night at any desired location to escape your everyday routine. Within the rain-proof tent, you'll find a high-density mattress with cotton cover and a battery-powered LED light. There are two zippable windows, two doors, and wall-mounted pockets for storage. For easy access, a stainless steel ladder is provided with the tent.
The new version of Mini Countryman boasts more spacious interior than the previous model. This means you can stash all your camping gear into it, without any hassle. This amazing outdoor gear is now available from the manufacturer in black or white version, in-keeping with the contrasting colors for the roof of Countryman.
The pricing has not been announced yet, however the standard AirTop tent from AutoHome on which the new model is based starts at $2,899 USD in the U.S.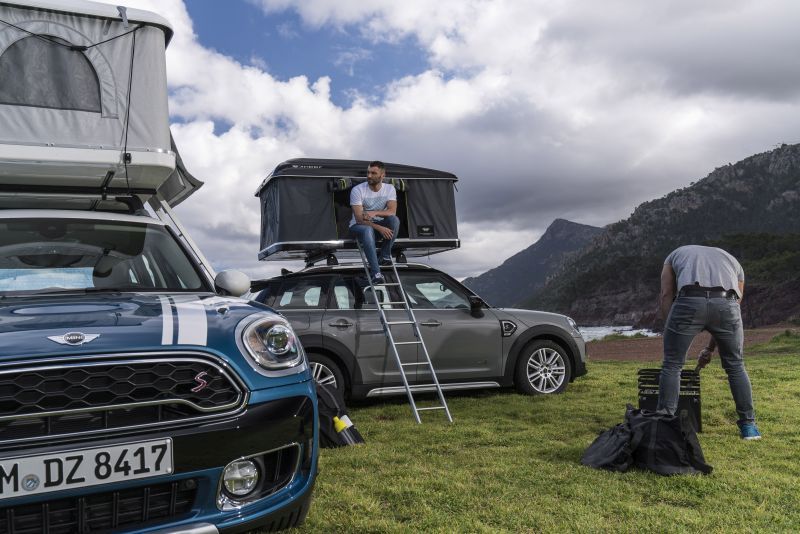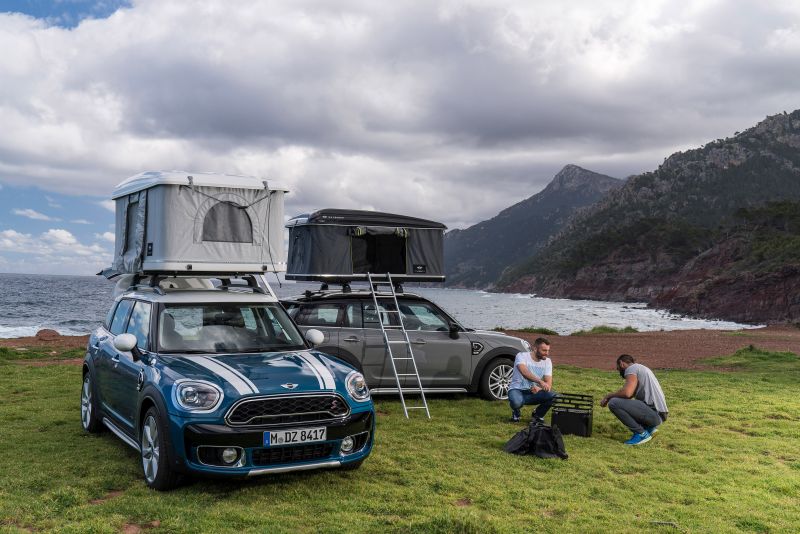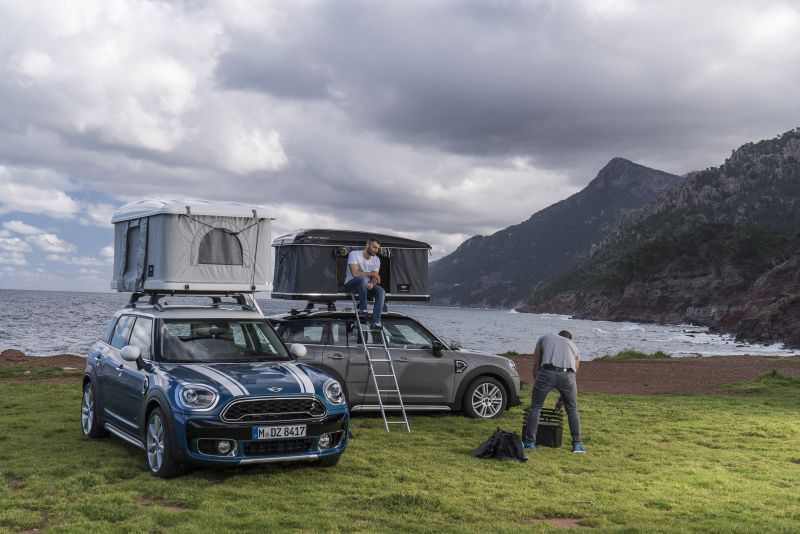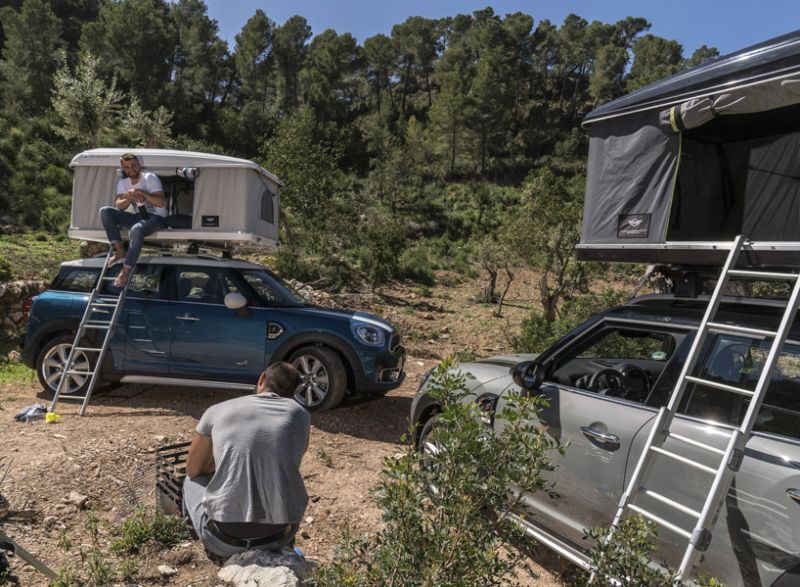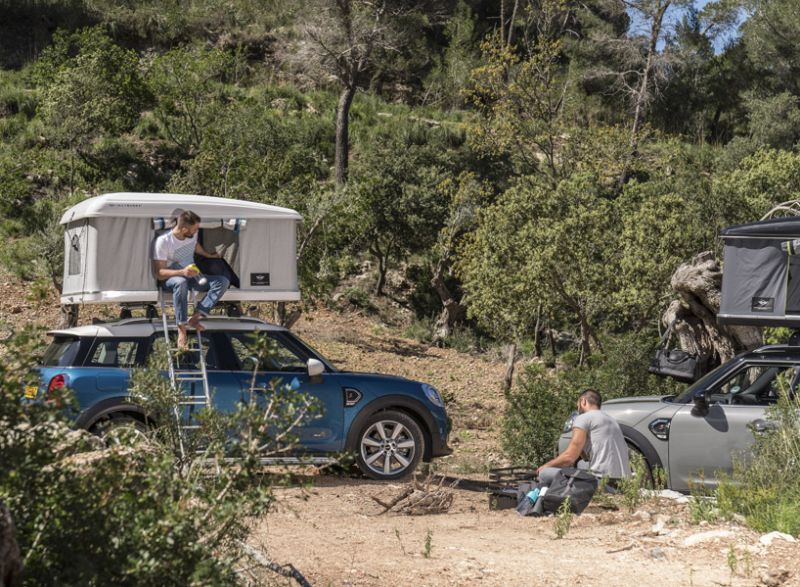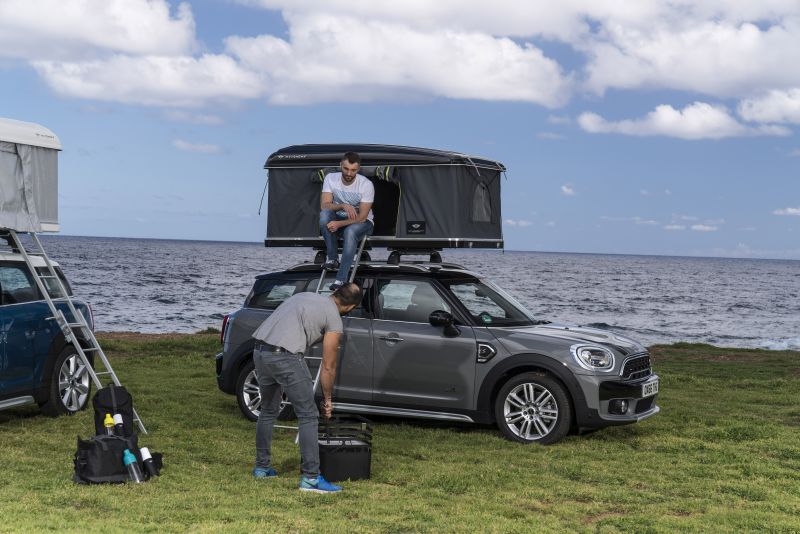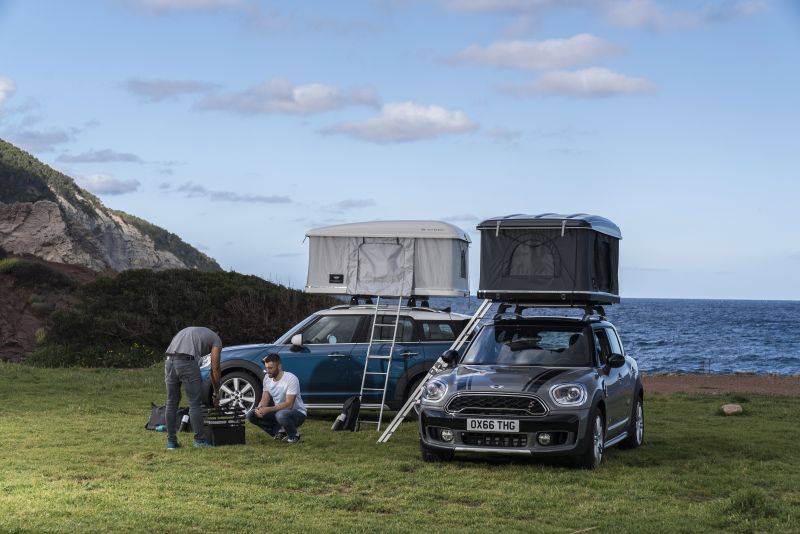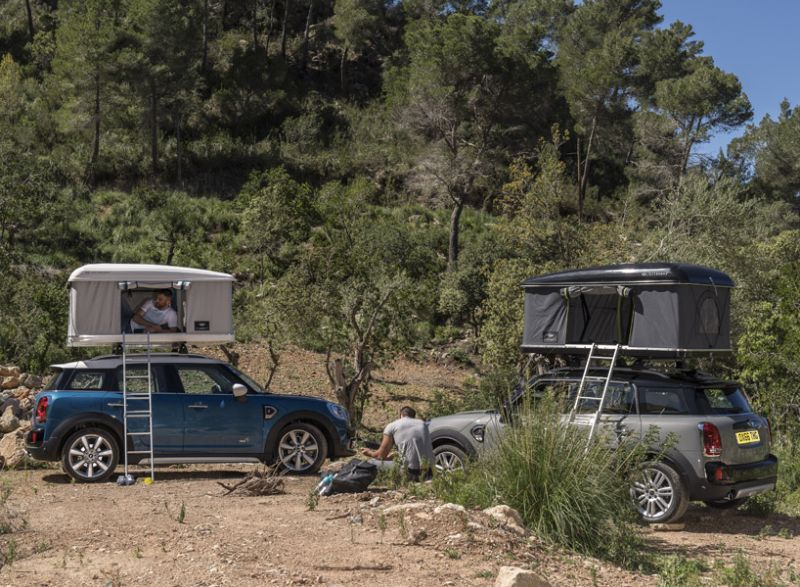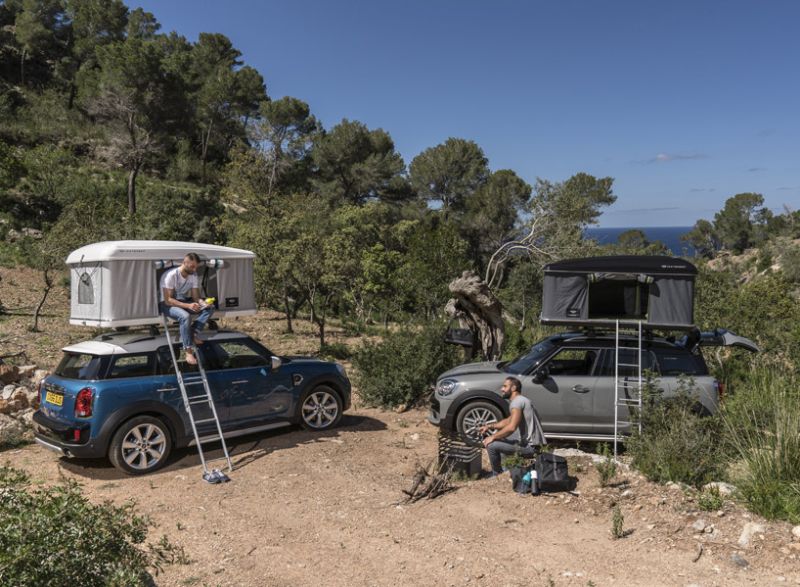 Via: BMWBlog