Malibu's experienced architect, Harry Gesner recently designed Autonomous Tents, off-grid outdoor tent that can be built in just a few days and can be moved easily without making any disturbance to the environment. These tents boast its attractive shape and luxurious amenities that provide enough liberty to outdoor enthusiasts for making any camping trip unforgettable.
Harry designed this amazing tent for Colorado-based startup, Denver. The round wooden platform provides tough base, and mildew- resistant fabric connected with steel frames provide adequate resistance to Autonomous Tents so that they can hold snow loads of up to 30 pounds per square foot or take on 90-miles-per-hour winds too. A wooden staircase raised to the outside platform welcomes everybody stylishly, and also serves as a balcony. Just imagine that you are star-gazing from the outside stage of the tent with curling sea waves in front of you or gaining peace of mind in the serene environment.
A few angled windows and glass doors let sufficient natural light inside, to make it a light-efficient structure. Indoors, there is enough space to accommodate a sofa set, small tables and a comfortable bed along with a complete bathroom including shower. A black-colored wood burner near the entrance beautifully contrasts its rustic interiors. Solar panels used for energy requirements including a water filtration system and a composting toilet make it an environmental-friendly architecture.
The curved shape of Autonomous Tents seems to me, more like the Sydney Opera House. The main motive to design this tent is to offer easy setup process, portability and essential features to outdoor enthusiasts in a luxurious manner. These tents are appropriate for peaceful get-togethers, meditation sessions, cocktail parties or anything else that connects you with nature.
Autonomous Tents can also customized according to your needs, although it does come in two different versions. The 500 to 700 square foot Cocoon costs $100,000 and the 1,000 square foot Tipi can be bought under the price tag of $200,000. These tents are not cheap as they come in luxury class, but people seeking comfort and luxury in outdoor adventures will surely like these tents.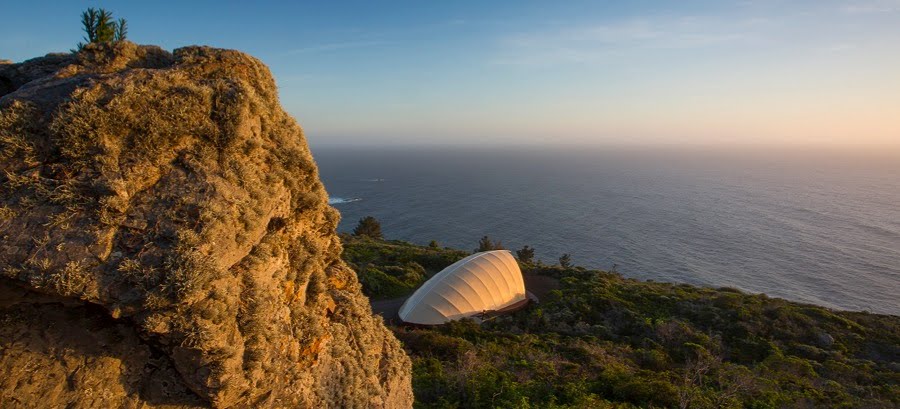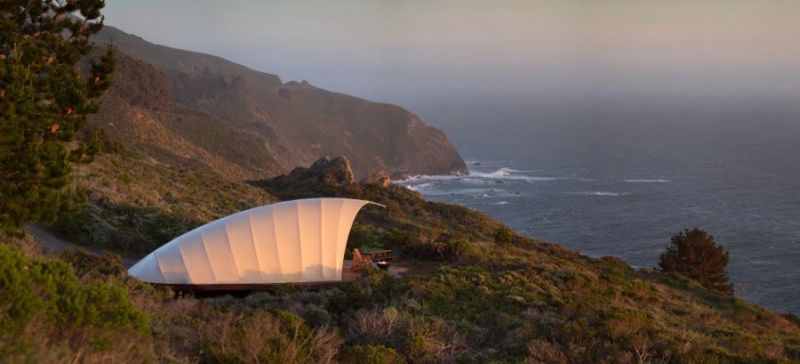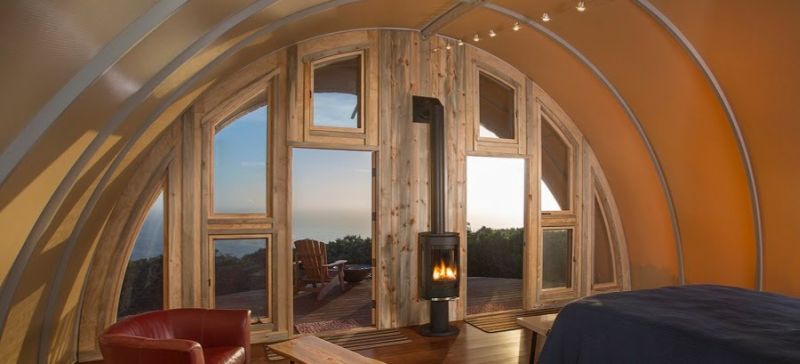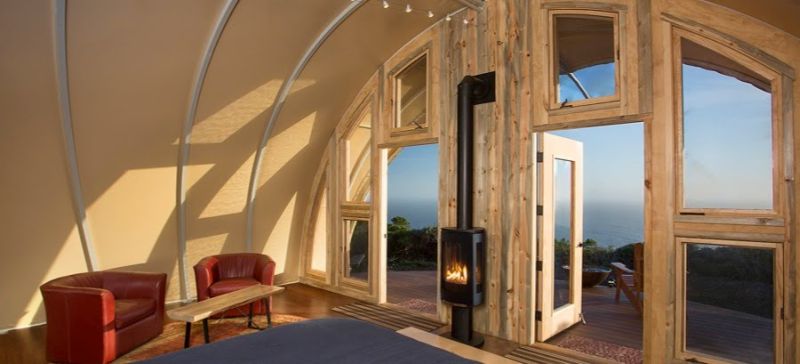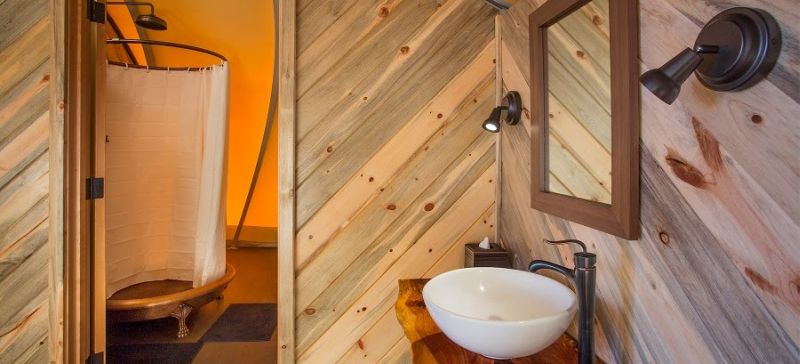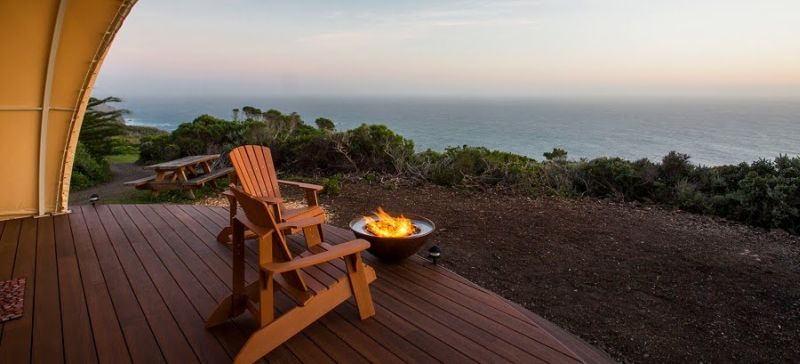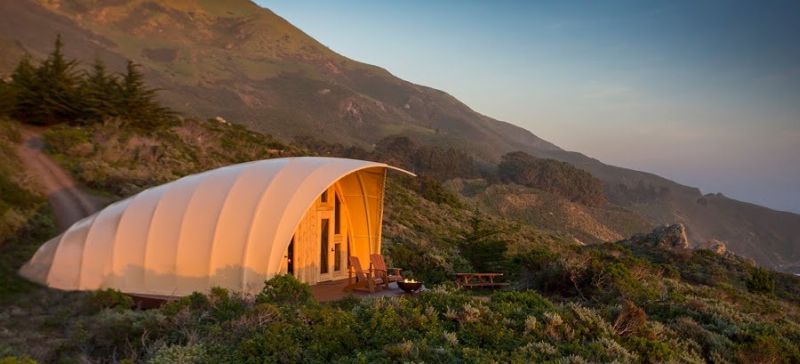 Via: TreeHugger