Designed and built by Australian design studio Archiblox, the Avalon House is an eco-friendly green-roofed beach house that could be constructed in just six weeks. Located in New South Wales, the 106-square-meter beach retreat is designed to have low-footprint on environmental. Therefore, for construction FSC-certified timber has been used.
The FSC-certified blackbutt hardwood timber was milled from sustainably managed forests, and used for prefabrication off-site. The green rooftop is not only for the aesthetic purpose, but is also meant to minimize rainwater runoff and solar penetration.
Structure of the house rests on a set of structural posts lightly on the sloping site to reduce water flow. Moreover, south and east facades open up to patios, blending outdoor and indoor living in the most natural way. The front porch wraps around to the back of the home, which overlooks the oceanfront views.
Interior is minimalist with open-plan living area, dining space, and kitchen on one-half of the home. All these sections of the house are spacious, airy and flow contemporary design plan. On the other hand, a master bedroom, a small two-bed bedroom, and a bathroom are present on the other half of the house.
To maintain sustainability, low-VOC paints, and natural oils were used throughout the interior. As the house is close to the beach, the adventurous inhabitants always have the option to take out their surfboards and play with oceanic tides.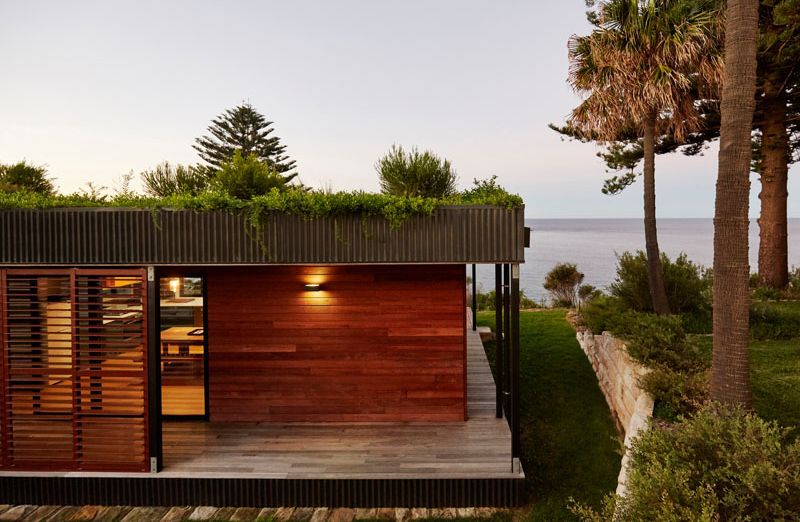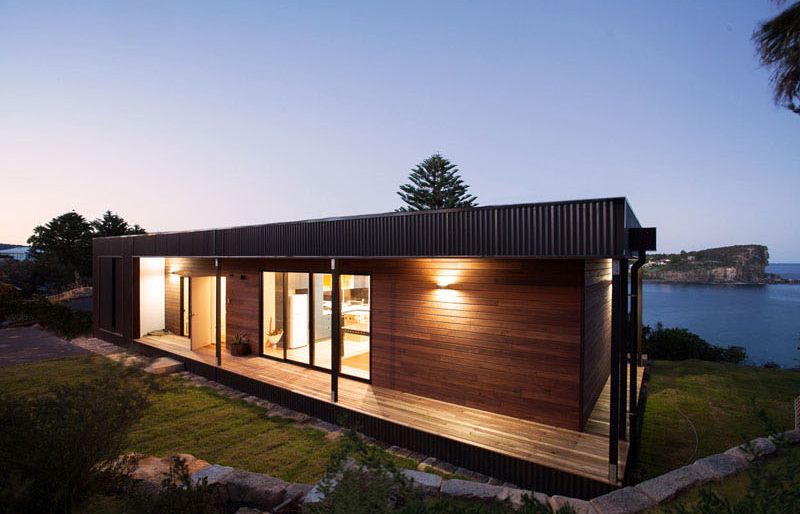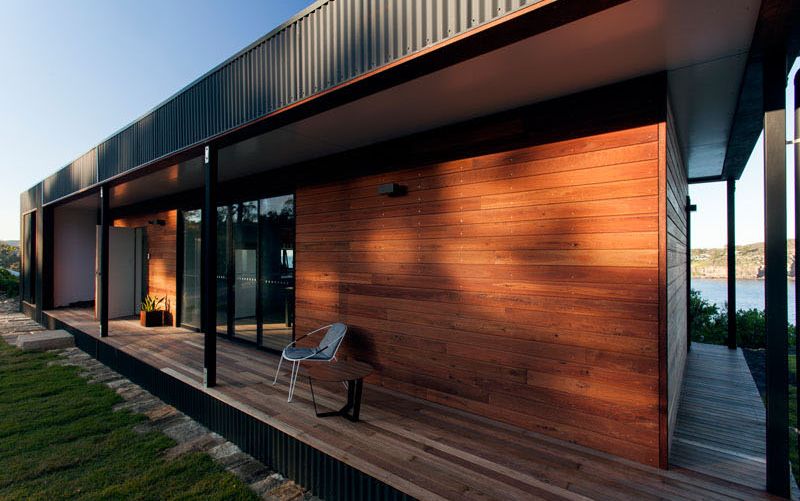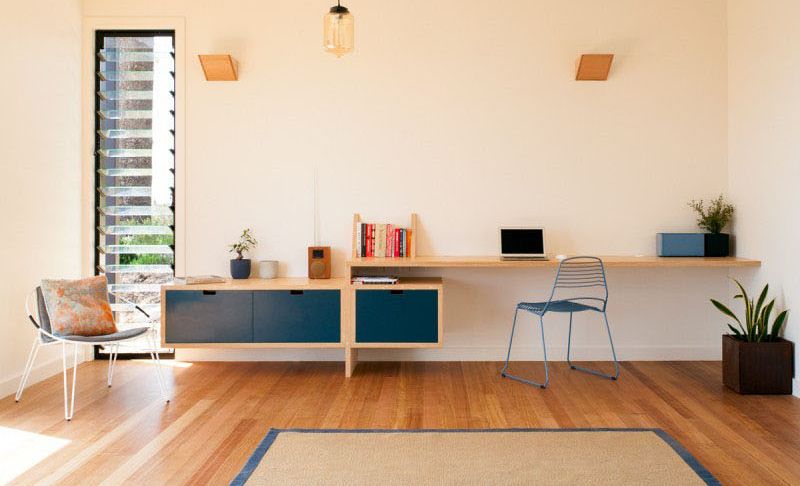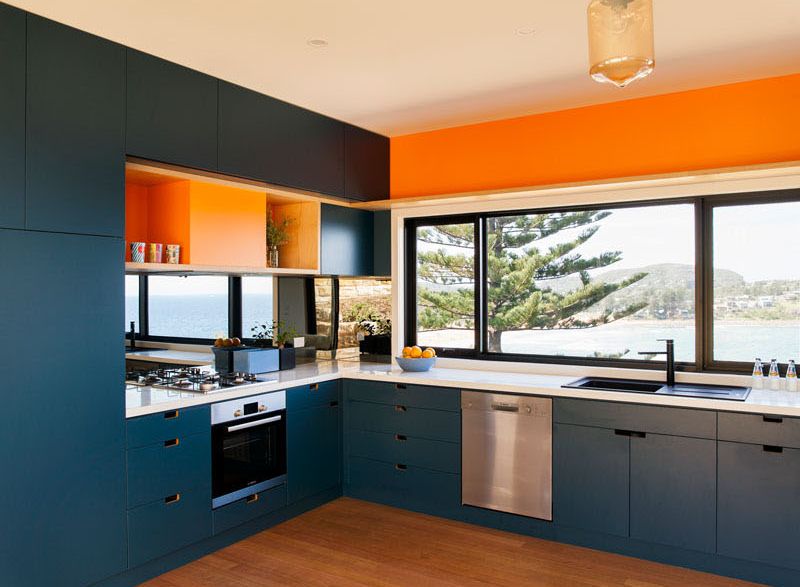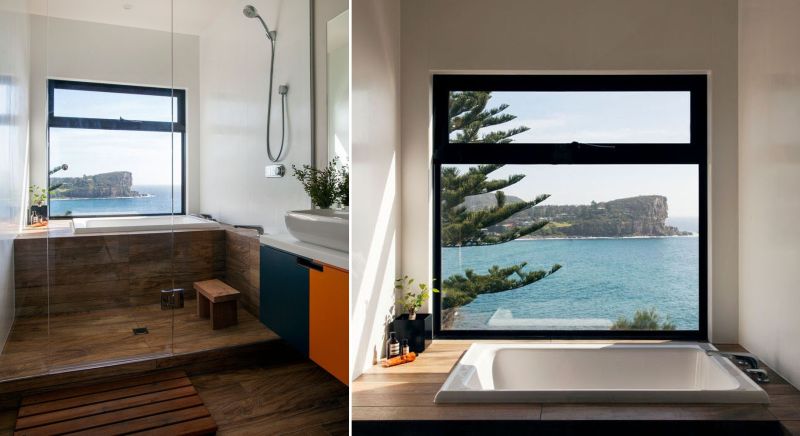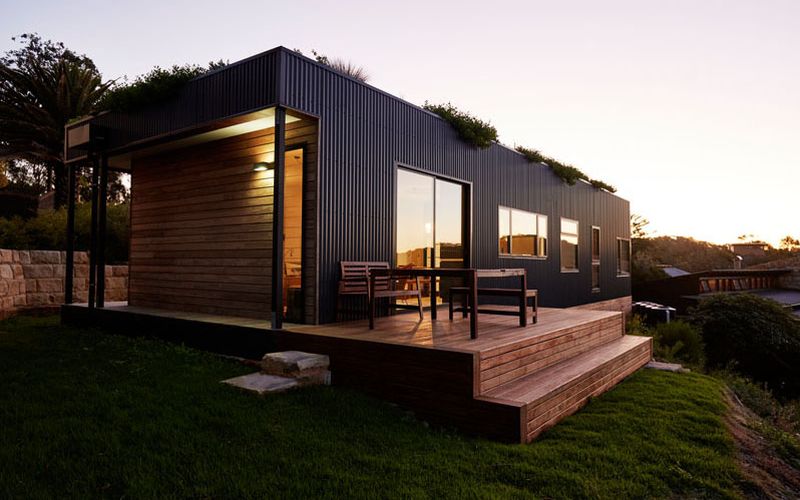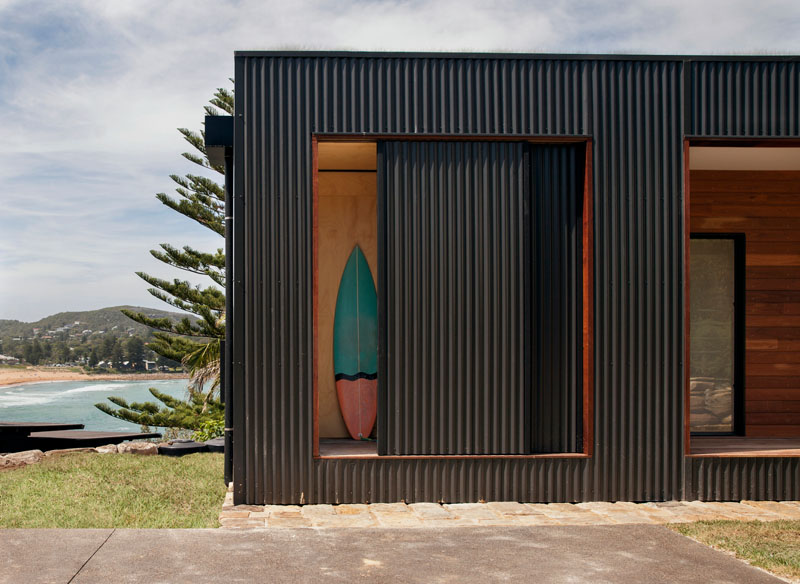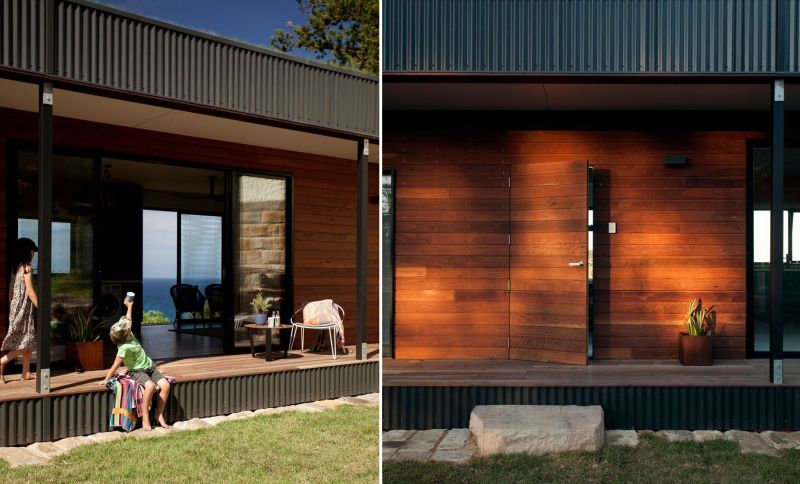 Via: Contemporist