If you're a true Marvel fanatic, who tracks down entire superhero series and loves collecting original art, then you'd surely drool over this fancy Avengers-themed apartment. Located in Singapore, the superhero-inspired home is designed by Absolook Interior Designs for the ultimate Marvel fan.
The design studio has brilliantly transformed the interior of the four rooms including living room, bedroom, dining room, and kitchen into something that superhero fans will appreciate. The living room of the house features a giant SHIELD emblem that acts as a decorative backdrop for television.
In the living room near the dining area, the walls are decorated with superhero team wallpaper. The Avengers' 'A' symbol also decorates the space and even doubles as a hidden storage unit. The bedroom is clad in Iron Man–theme along with his portrait above the bed; even the rest of the room is painted in gold and red colors.
Lastly, the kitchen area is dominated by Hulk-theme with green cabinets and a portrait of him, tearing the walls apart. Before this there we came across the Marvel-themed bachelor pad in Taiwan, but this exquisite home includes huge murals of the Avengers throughout its interior which makes it a bit different.
Surely, this has got to be the ultimate dream home for any hardcore super fan of the Avengers series.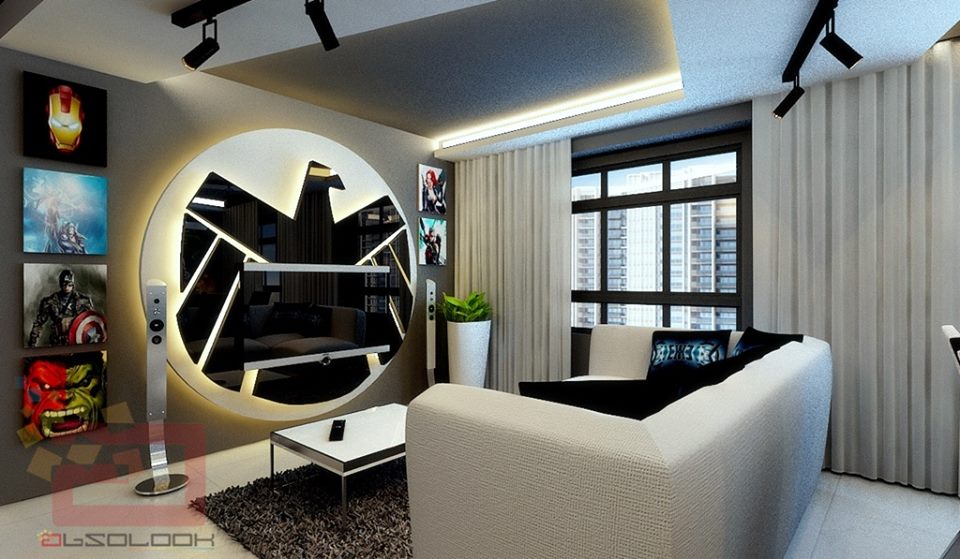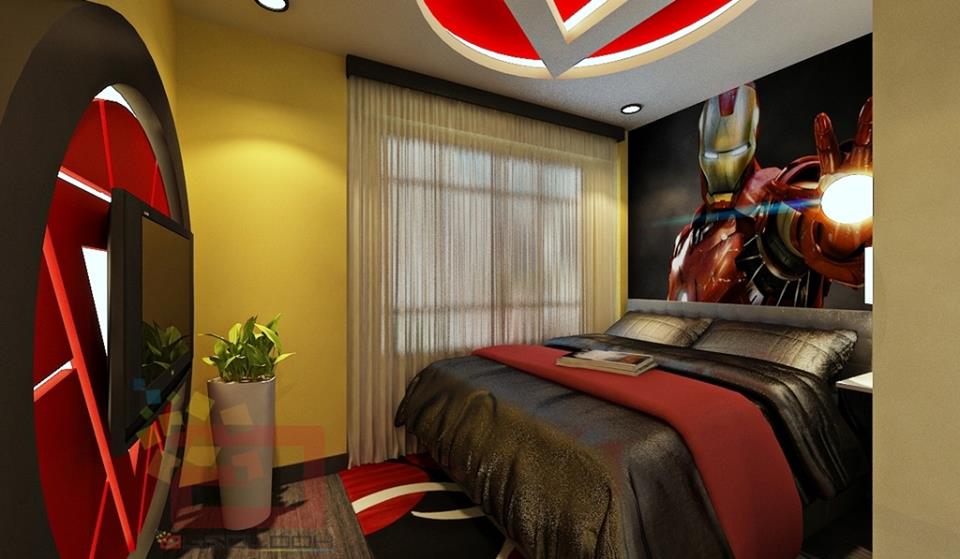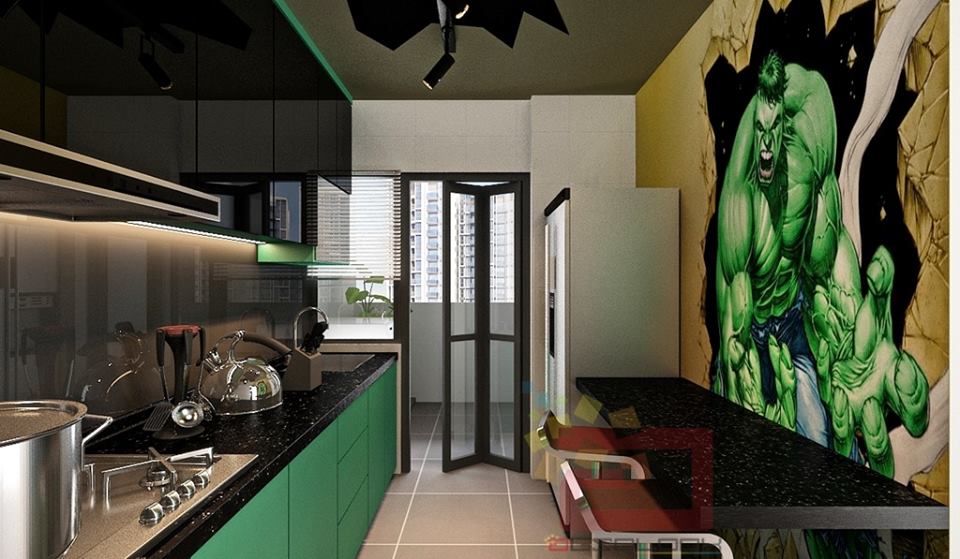 Via: Nerdist