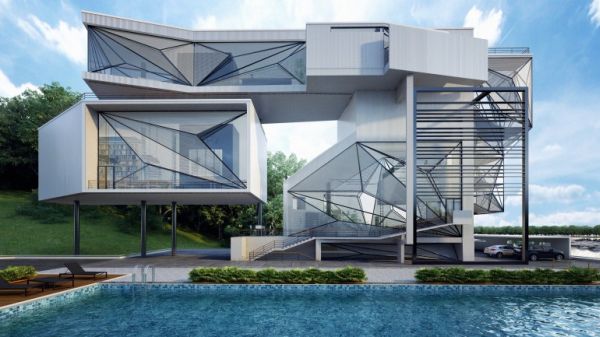 Urban Office Architecture, based in New York, has designed a residential apartment called 'Aviators Villa,' it is called so because the house is designed for a retired pilot. It is designed keeping in mind the experience that a pilot feels while being in a plane. The house is constructed in angular and twisted geometry as a deconstructed airplane to provide its owner the feeling of living near the open sky.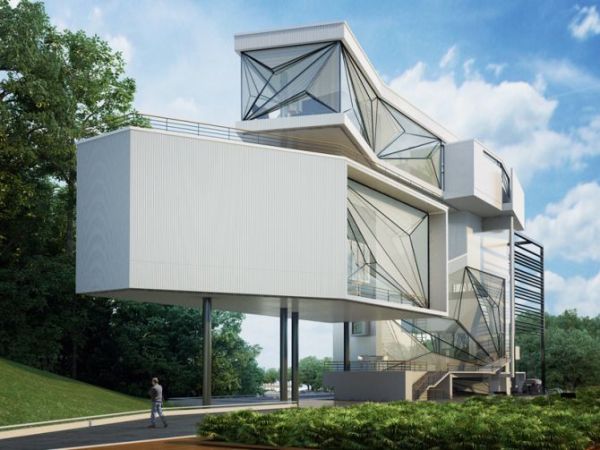 Externally, the Aviator's villa is located between two water bodies: a swimming pool on one side and a beautiful small lake on the other. From inside the Aviators villa, it looks like one is living near water and sky at the same time. The outside view makes it look different and far from city life without any hustle and bustle. The designer has created an extraordinary piece of architecture to stimulate life in the clouds.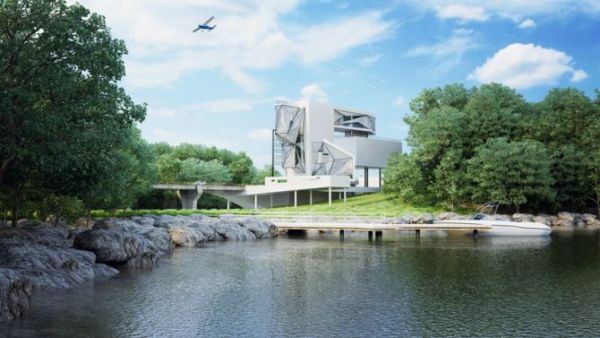 Internally, the house is designed into three primacy spaces: an open living space, a master bedroom and a library. From the living space a staircase goes up to a private office, bathrooms, and a 40-foot cantilevered bedroom. The whole internal space is surrounded by glazed windows shielded with perforated screens. The windows are kept large and designed to let in the maximum natural light. The metal frames are used on the windows to give it feel of a typical airplane.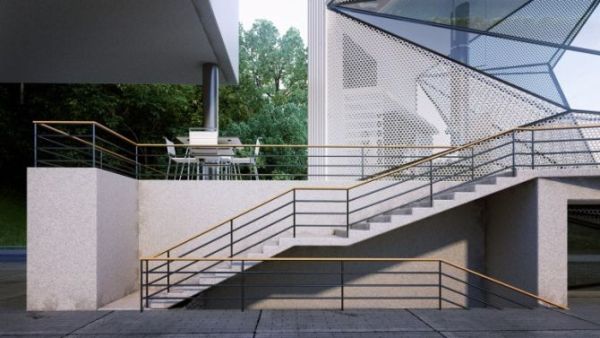 Via: Gizmag