Avichai Tadmor of product design studio Monkey Business is a talented Israel-based industrial designer who graduated from the Bezalel Academy of Art and Design in Jerusalem. He came in the limelight for designing modernist cooking accessories including the butter spreader, sharpener-inspired peeler and farfalle-shaped grips for holding hot vessels. Recently, he created a spaghetti-shaped silicone serving spoon as the latest addition to the wide range of pasta products offered by the company.
This plastic pasta serving spoon is designed to look like the spaghetti. It can be used for picking, stirring and serving the clingy noodles from a hot bowl with ease. Six plastic sticks with hook-like ends are attached to make an easy-to-handle kitchen tool. It can undergo the temperature of up to 248°F, so one can use this spaghetti server for longer.
This easy-to-wash modern-styled kitchen tool is perfect for serving up pasta in style, so if you want one for your home, then pre-order it for $16 at Monkey Business.
Also Read: Spiral Pasta Fork for eating pasta effortlessly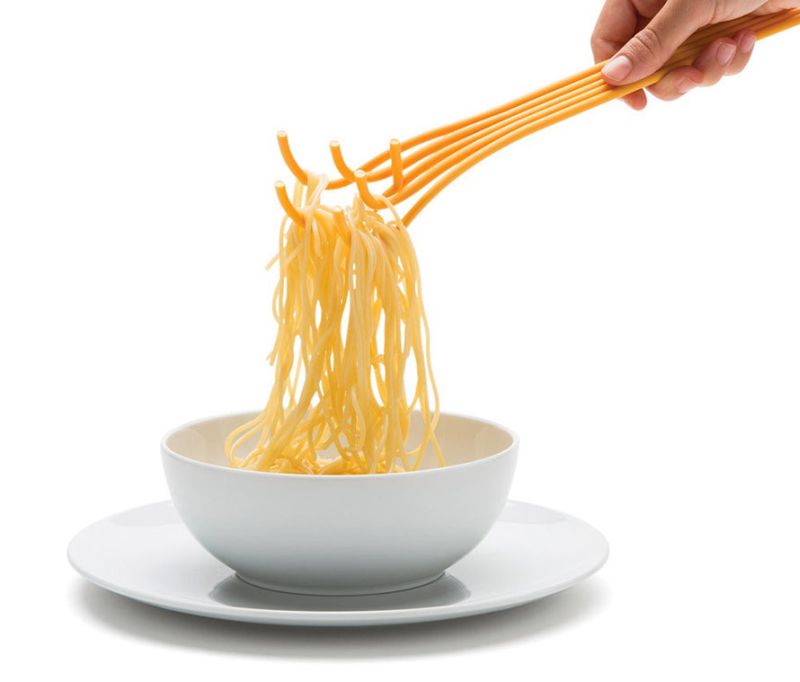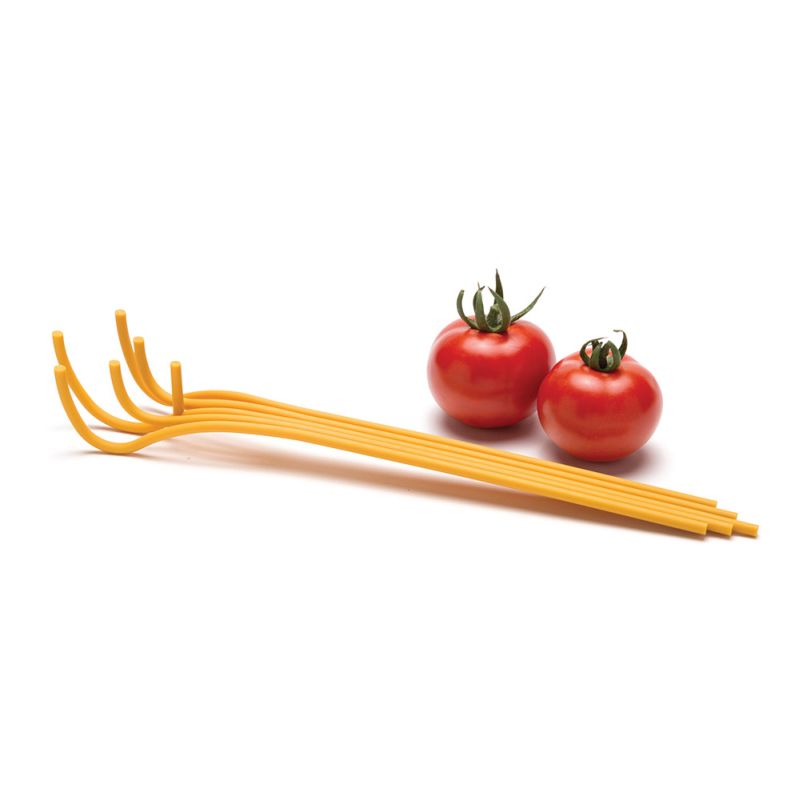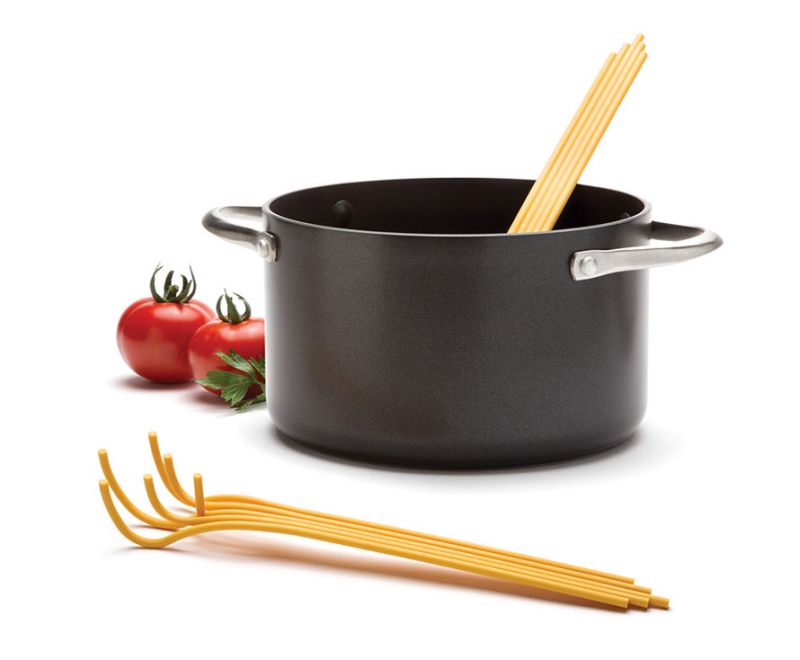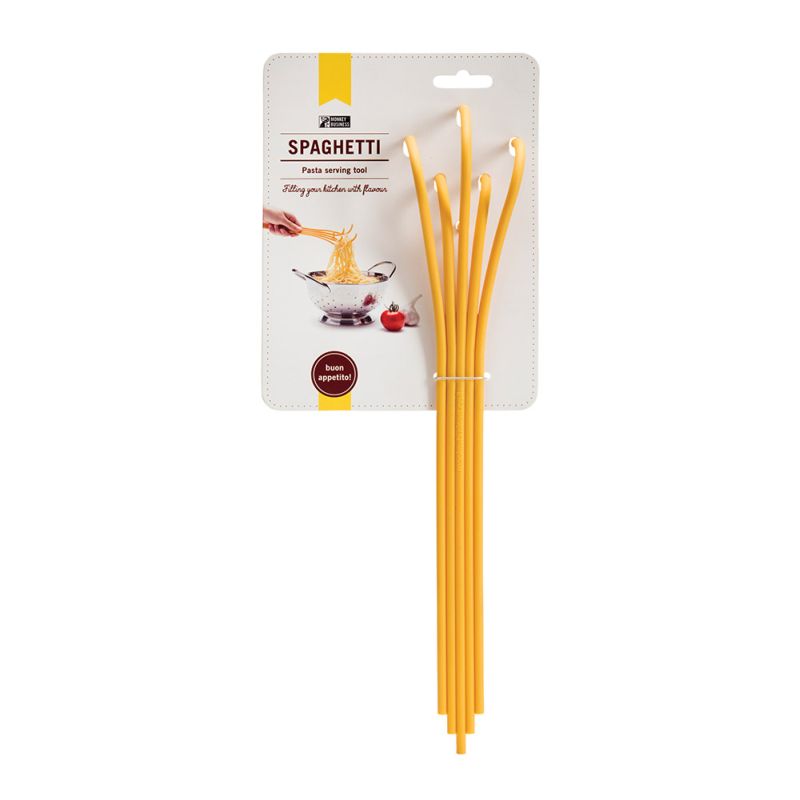 Via: Foodiggity