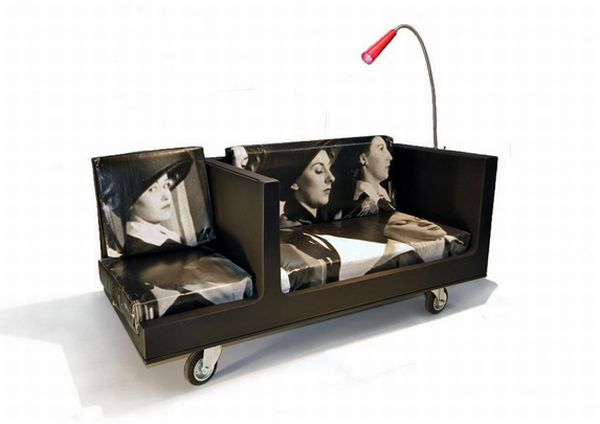 What is the best use an old refrigerator can be put to? For me, it's only worth the landfill. What, even you share the thought? We may think what we may, but guys over at Transfodesign think an old refrigerator can become a sofa. Yes, it's right, that's why folks at Transfodesign have transformed an old refrigerator into a funky sofa – Menage a Trois. What's interesting is that finishing of the sofa (to keep up with the green credentials) is done with eco-friendly resin and black paint free of VOC.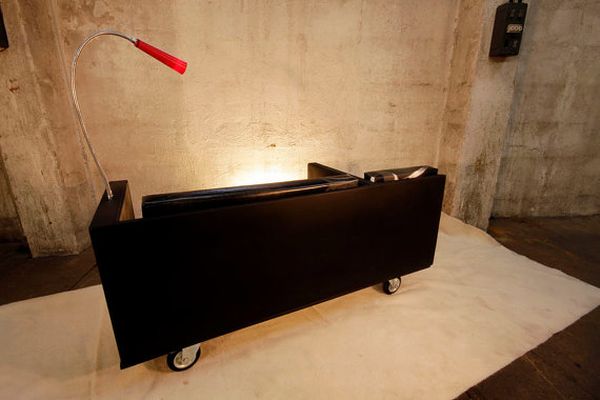 The look of the sofa follows the original design of the refrigerator and is added with a flexible LED reading lamp (in place of the fridge lamp). This reading lamp is made from the scrap string roll and flexible metal tube and is powered by a pair of AA batteries. For its attractiveness, the sofa features cushions made from discarded PVC advertisement banners and filings from old sofas and has wheels for portability.
The fridge sofa Menage a Trois is made to order and if you think you're ready to shell Euro 1,900 (approx. $2,600), then pick the colors and features you want and place the order.