People can change furniture and home decor as the trends shifts but they like to keep the bathroom designs, especially faucets, for a long. Collaborating with Axor, French designer Jean-Marie Massaud, has created Axor 'Edge' collection – a sculptured cube collection of basin taps for your bathroom that would adorn it for a long time.
With contrasting combined cubes, the Axor 'Edge' collection is a perfect blend of aesthetics and technology. It is geometric, architectural, and asymmetrical in design. The collection is composed of 25 products, ranging from washbasin to bathtubs and bidet mixers to thermostat modules for the shower.
Also Read: Porcelanosa Collaborates with Foster and Partners for TONO Bathroom Collection
Each item can be personalized with several Axor finishplus polished surfaces from brass to black chrome. Coated with PVD, these ensure strong resistance and longevity. The designs are available without a partial texturing to create more minimalist appearances for the furnishings.
The elaborate surface of the 'Edge' is created through the diamond manufacturing process. The machine assures accurate planes and contours with a tipped tool. Each block that makes up the fitting has its edges chamfered precisely at 45 degrees using a diamond-tipped precision-milling machine to conjure up an enthralling interplay of light and shadow.
The taps come in four fascinating finishes of polished red gold, polished bronze, polished gold optic, and polished black chrome. The lavish collection is specifically designed for those who seek something different and elegant.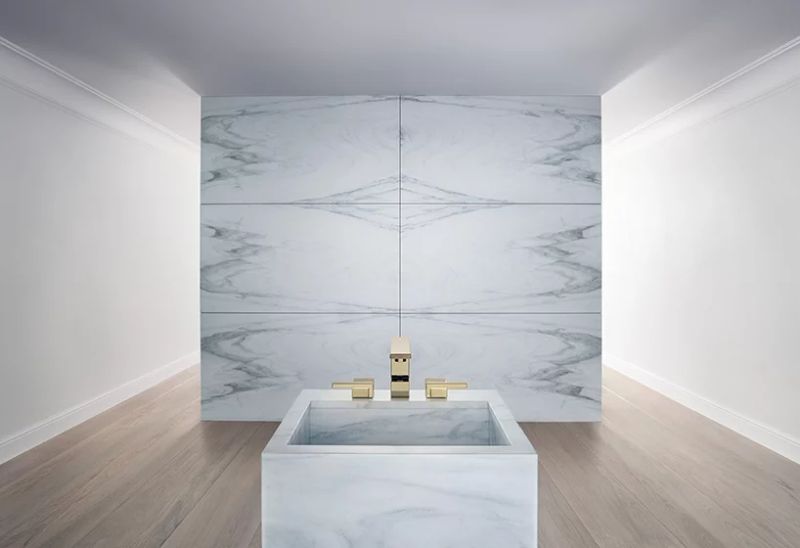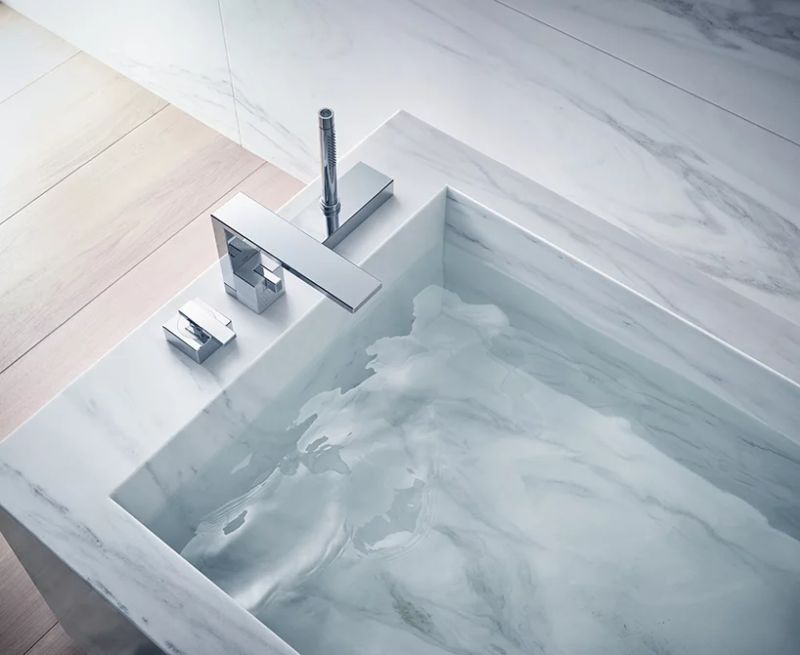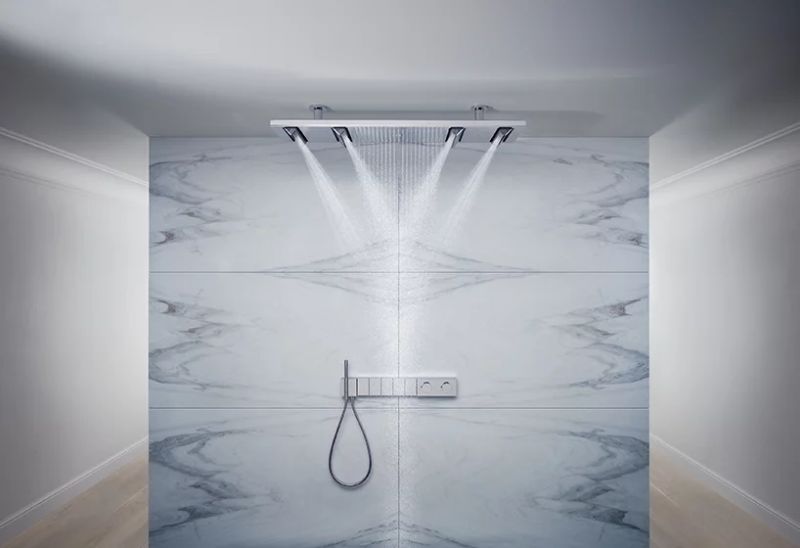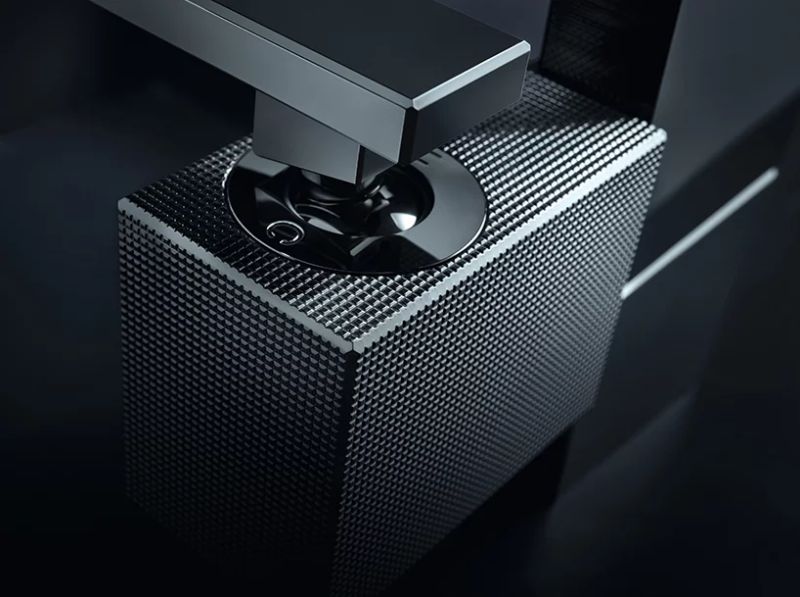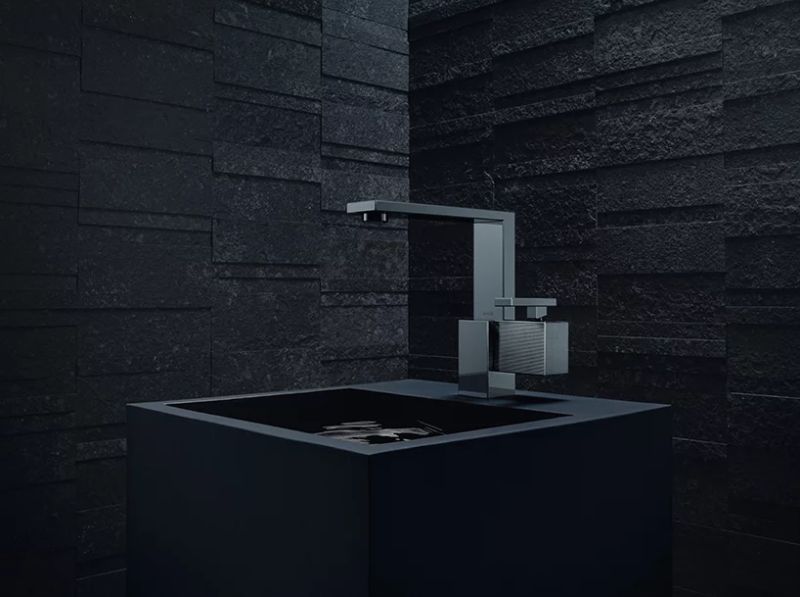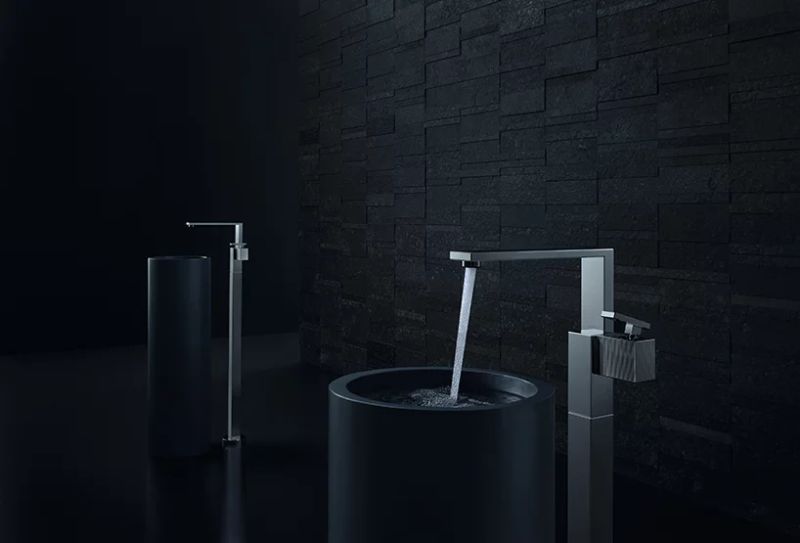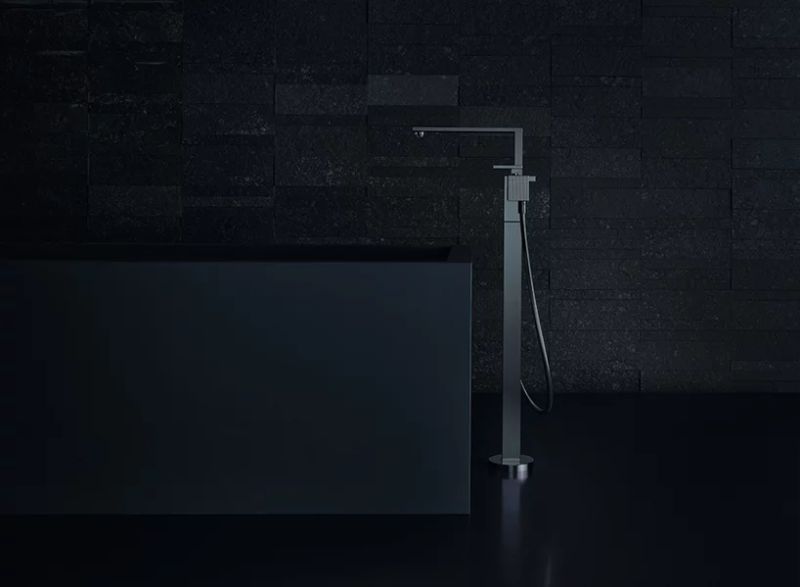 Via: designboom