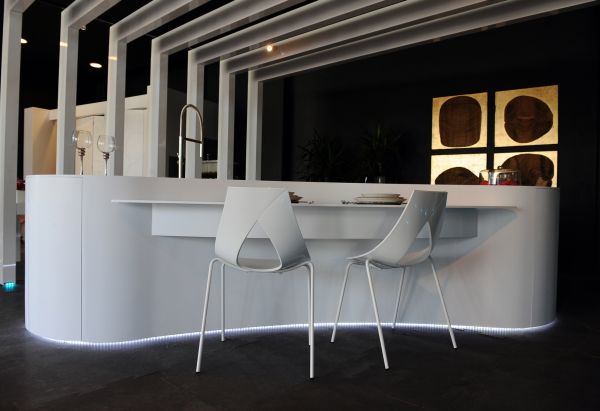 Art can be found even in our mundane kitchens, if the designers are dedicated about their work. And, that is the righteous point aptly proven by Ayeme, a Portuguese company of 'creative kitchens' based in Porto. Their range of products start from modernistic counters defined by their stringent linearity to gorgeous tables with their intrinsic curvaceousness. In fact, the company has gone on to boast about their conceptions as dynamic, adaptable and feasible, thus marrying the high points of both aesthetics and functionality.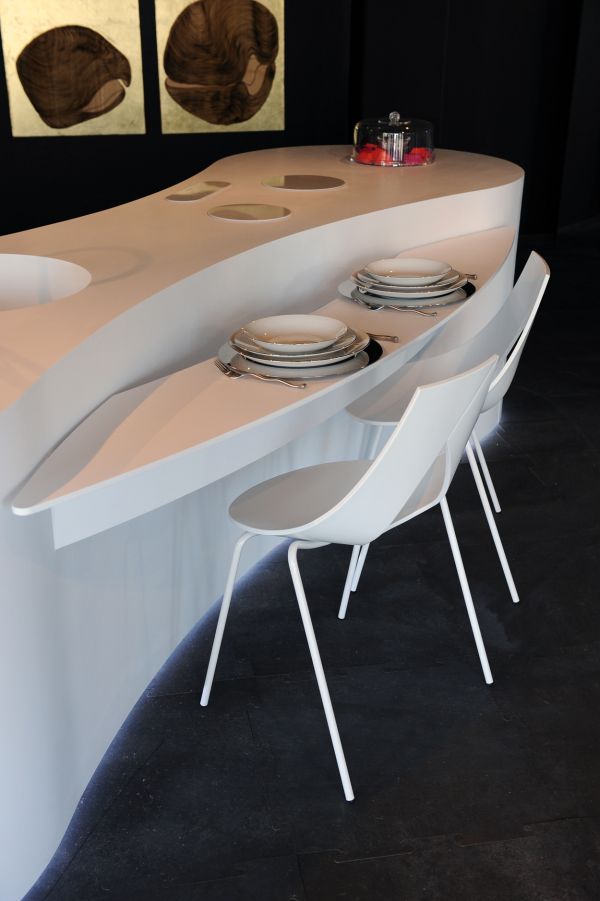 The table with an elegantly curvaceous bearing (shown in the topmost and above image) doubles up as a kitchen counter-top with a compartmental sink with faucet. The practicality of the scope is improved with the counter-top deftly giving way to an extended top at a lower level for dining purposes. This separate zone has the capacity for two people's dining. So, overall the table manages the dual functionality of both washing your dishes and dining with style and spatial privacy.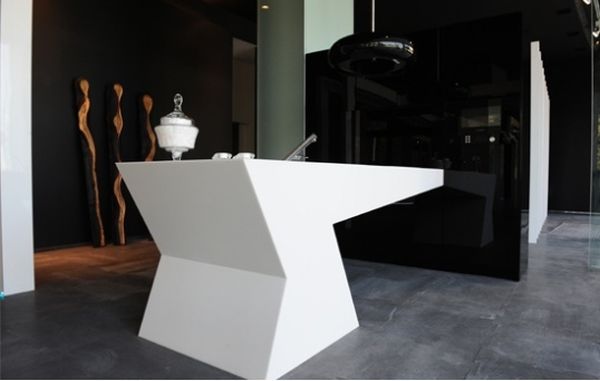 In stark contrast to the earlier table, this counter is marked by both minimalism and linearity. The sharp angles give it a futuristic look for a more bolder kitchen decor. There are also other examples of Ayeme's fine workmanship with simple geometrical tops to vibrantly colored schemes, all turning your kitchen into an art section with utility.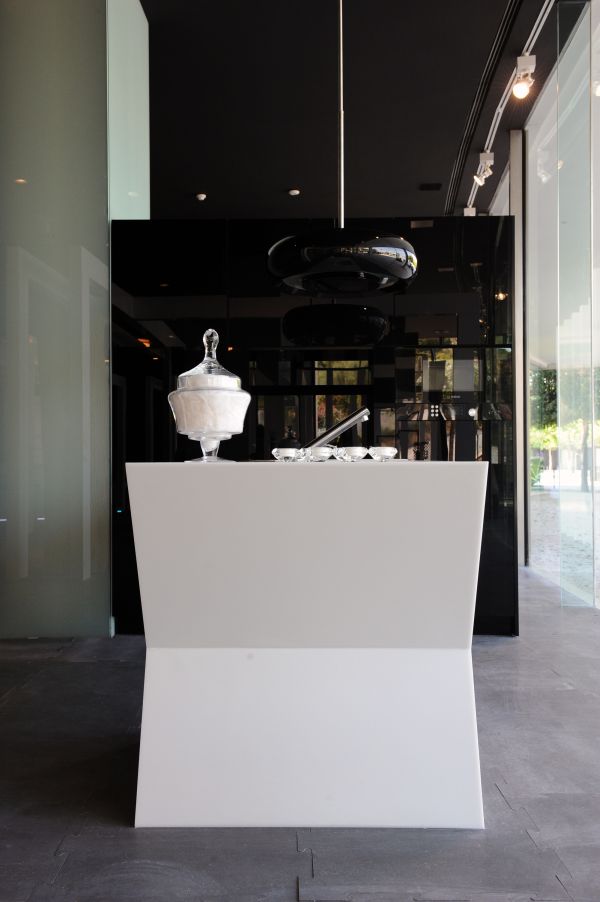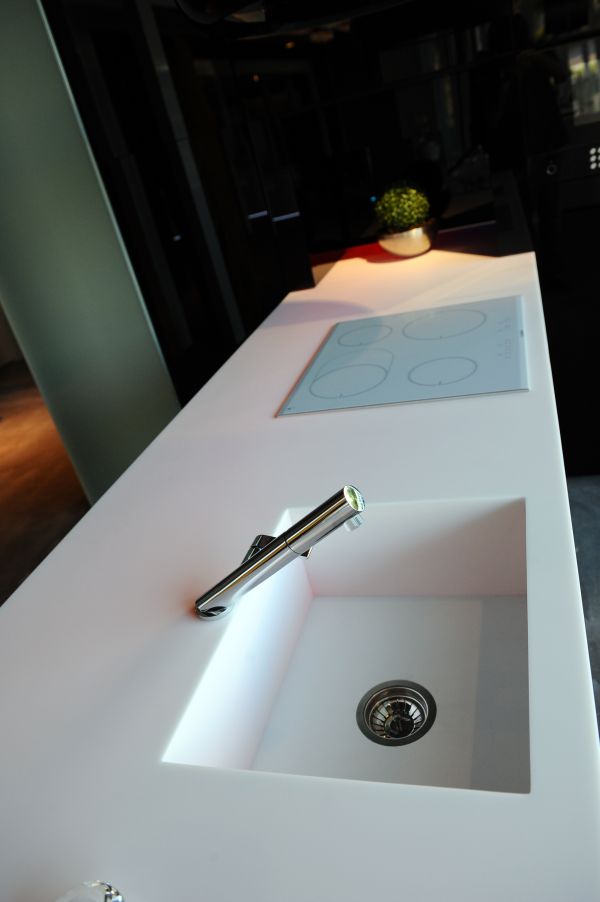 Thanks, Luís Miguel Marques Moura (Graphic and Product Designer for Ayeme)