Ayers Cork by Portuguese designer Albertina Oliveira is a collection of all-natural furniture set made from cork. The  Bronze medal winner at the A' Design Award and Competition 2015, the Ayers Cork dining set includes an ultra-modern luminaire, a table and six chairs.
Ayers Cork is a minimalist dining collection, with cupola-shaped lightning hovering over the table with the help of two thin wires. The round table is designed to encircle the chairs inside, giving the whole composition a look of beautifully carved and designed tree stump.
The tabletop and luminaire are prepared from corkbolt, which is an environmentally-friendly composite of cork and basal fiber, i.e., durable, lightweight and ecological, whereas the table and chair base is made using single lump of cork. The high-tech CNC machine that operates on precisely programmed commands sculpted each chair.
The chairs are designed to support back and provide a relaxed sitting experience. Indentation on either sides makes it easy to carry the chair anywhere. The lamp uses LED lights to help make it 100 percent ecological.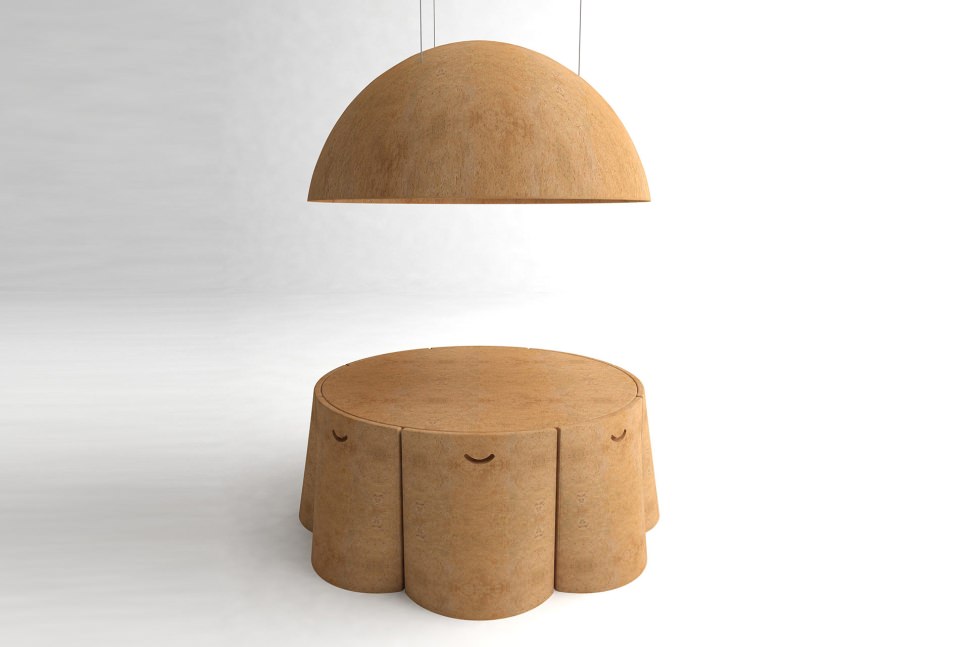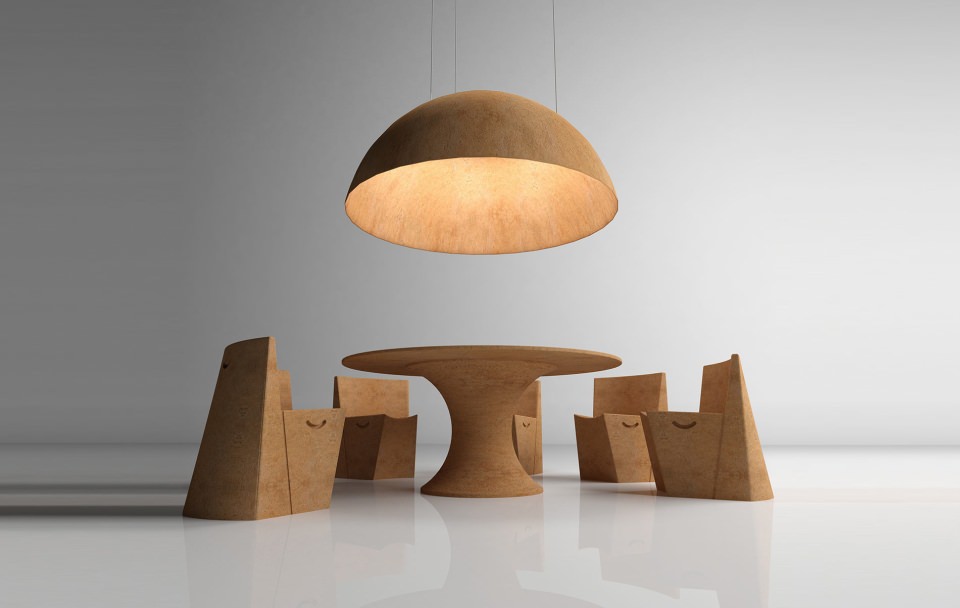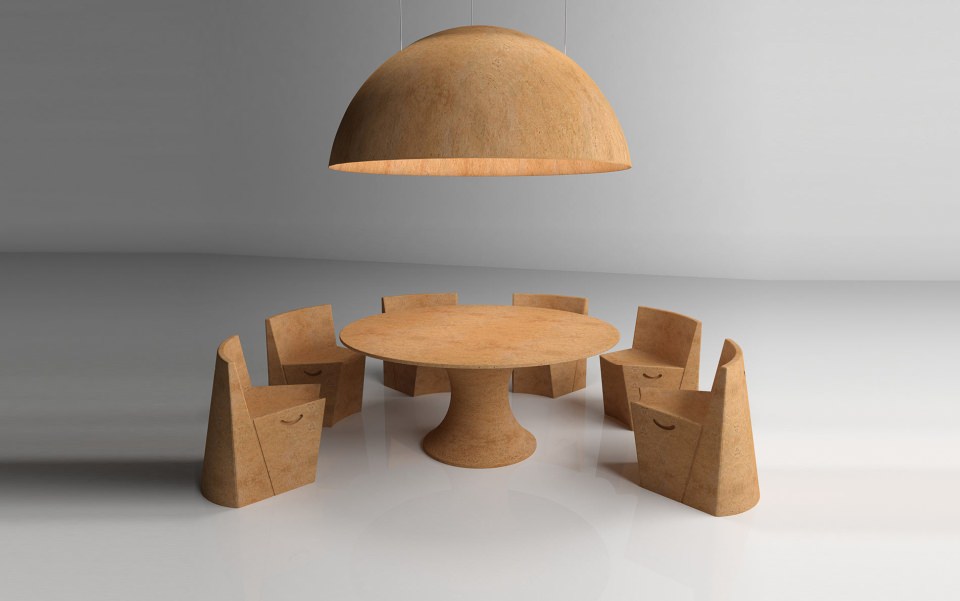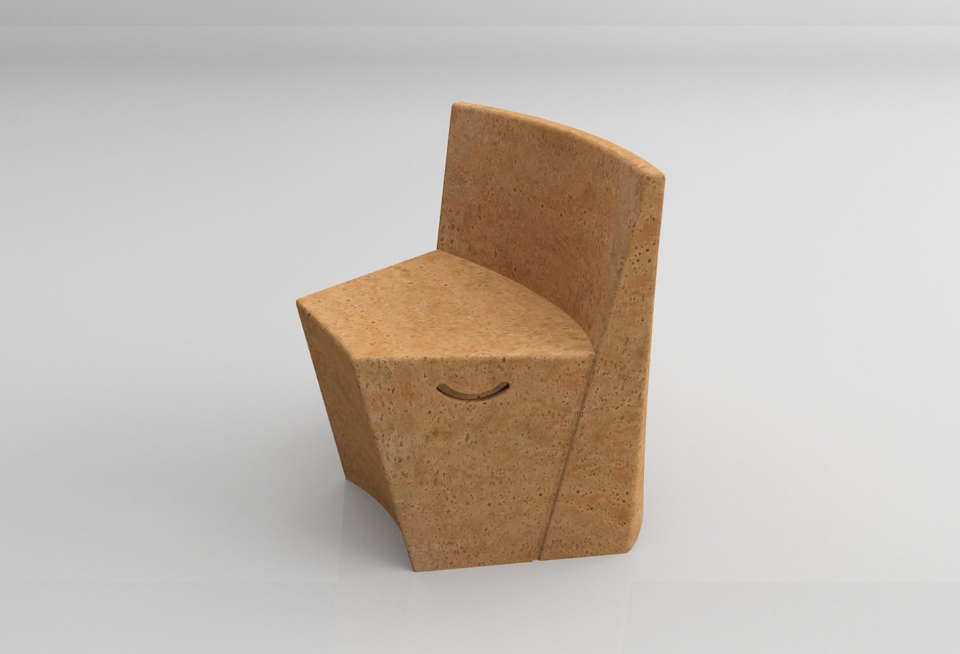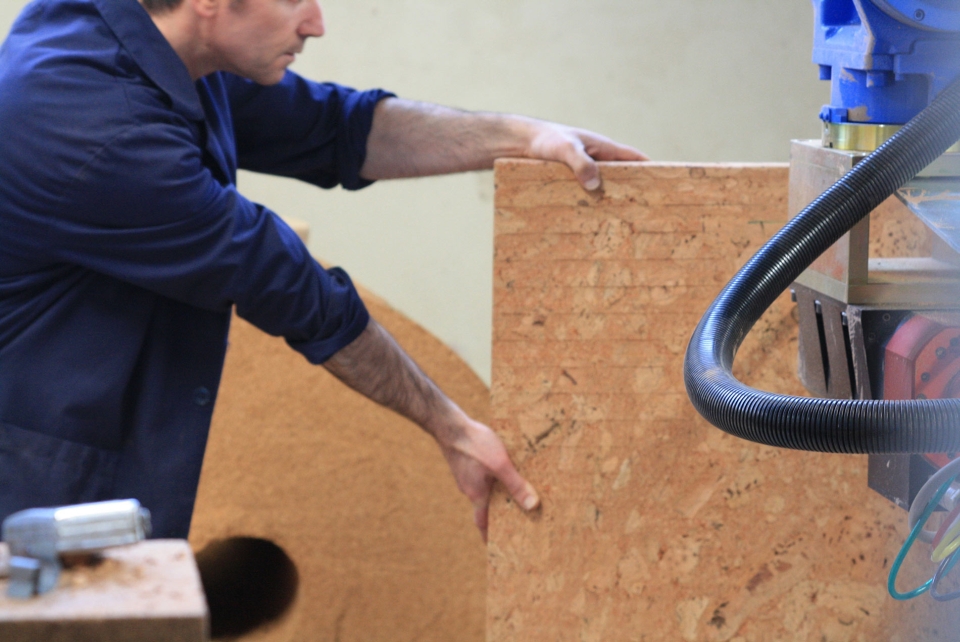 Via: Busyboo