B-52 Stratofortress Engine Spinner Coffee Table is an upcycled table created around a genuine bullet-shaped engine spinner salvaged from a B-52 bomber. With mirror-like polished aluminum, solid mahogany or cherry wood circled frame, a round customized glass table top and LED lights underneath the spinner that illuminates floor; makes this table an amazing piece of aviation furniture.
This aircraft has served United States in an era of cold war with Soviet Union, as the first bomber force fighter plane. Due to a Strategic Arm Reduction Treaty between United States and Russia in 1991, the bomber was chopped into five pieces by a heavy steel blade leaving this engine spinner intact, which afterwards was sold as scrap. Boieng Store, the official merchandise hub made good use of the engine spinner to create an eye-popping  coffee table.
Measuring 37-inches in diameter,  31-inches high and table top which is 19-inches in height; this 52 lbs coffee table priced at $8,500 can be a perfect décor for your interiors. We have covered impressive aviation-inspired furniture in the past too, like the DC-9 JT8D engine rotor wine bottle table. And on the same lines B-52 Stratofortress Engine Spinner Coffee Table also adds unique asthestics to your home.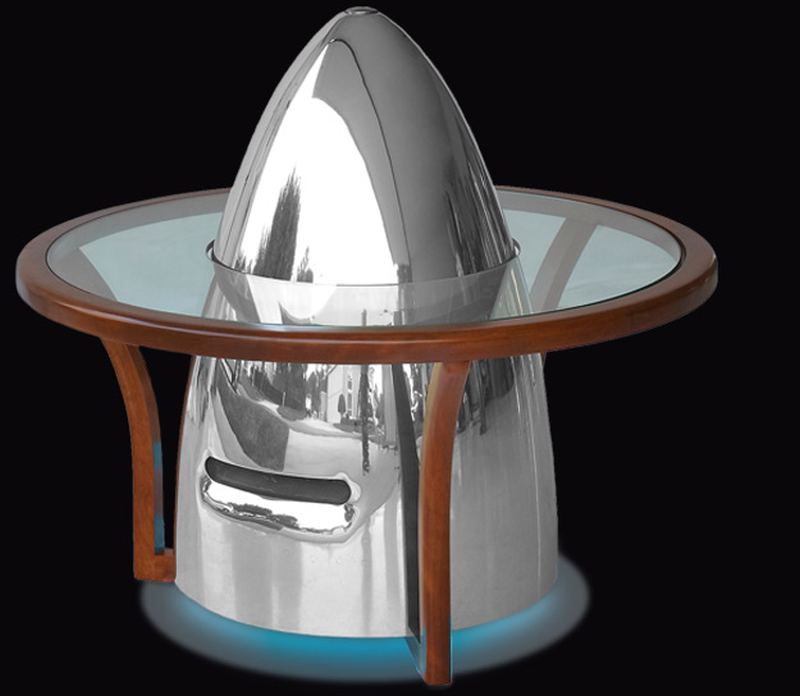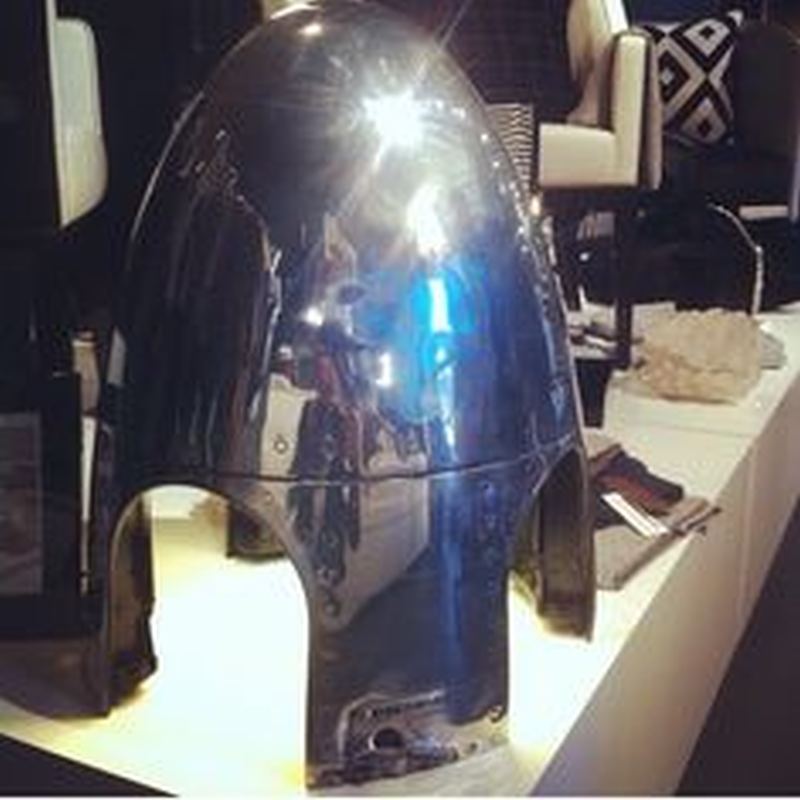 Via: Boeingstore