At the Nomad Monaco collectible-design fair, American artist and designer Misha Kahn showcased a new collection of limited-edition furniture. All the 15 furniture units in the collection boast of colorful and unusual shapes decked up with jewels, seashells, and shiny metal.
Designed for New York gallery Friedman Benda, the centerpiece of the entire collection is a large-scale stainless steel Backbend Starfish Coffee Table, which is dubbed as "Backbend Starfish Puts On All Her Jewels For Her Workout."
Measuring 90-inches in diameter, the coffee table is made from stainless steel, glass, and seashells that gleam and glisten with jewel-like colored designs.
The Backbend Starfish coffee table is designed to resemble its namesake placid sea creature, but it also looks like any other creeping, multi-legged crustacean or arthropod. This table even appears like the gargantuan, jewel-hoarding crab from the animated Disney film Moana. Remember how that crustacean loved to gloat and gleam about his manifold accumulations of shiny treasures? This furniture piece will remind you everything about that glorified sea creature.
By looking at Kahn's collection at Nomad Monaco, it seems that he is focused on art and design that's masked by the unusual assemblage of objects while offering functionality at the same time. If you want this exquisite and unusual coffee table in your living room, you can contact Friedman Benda directly for the price.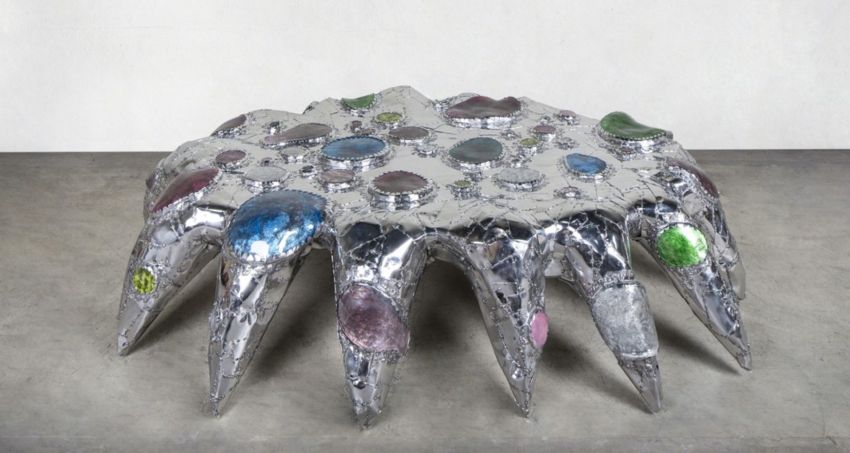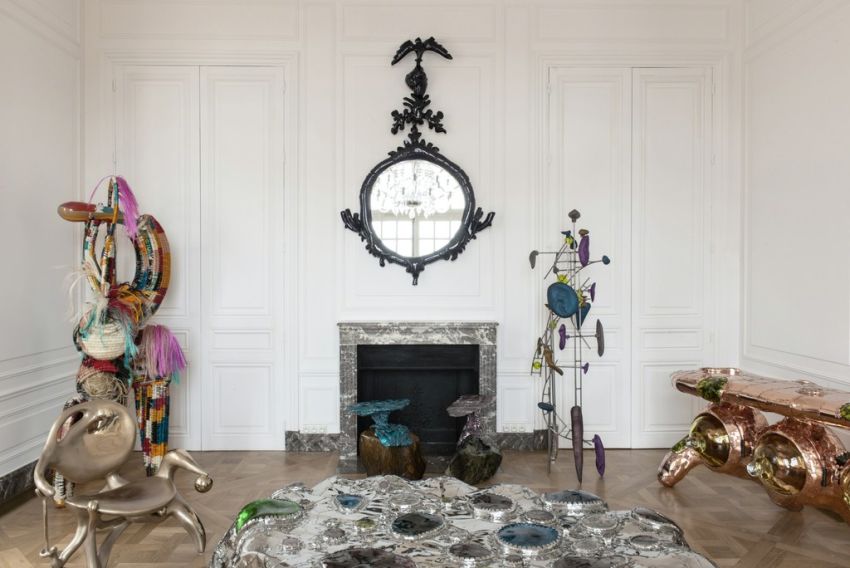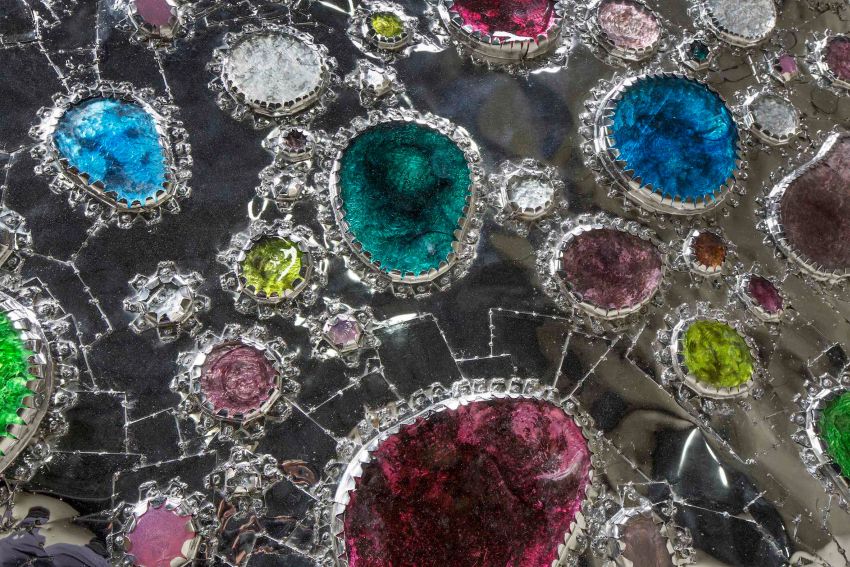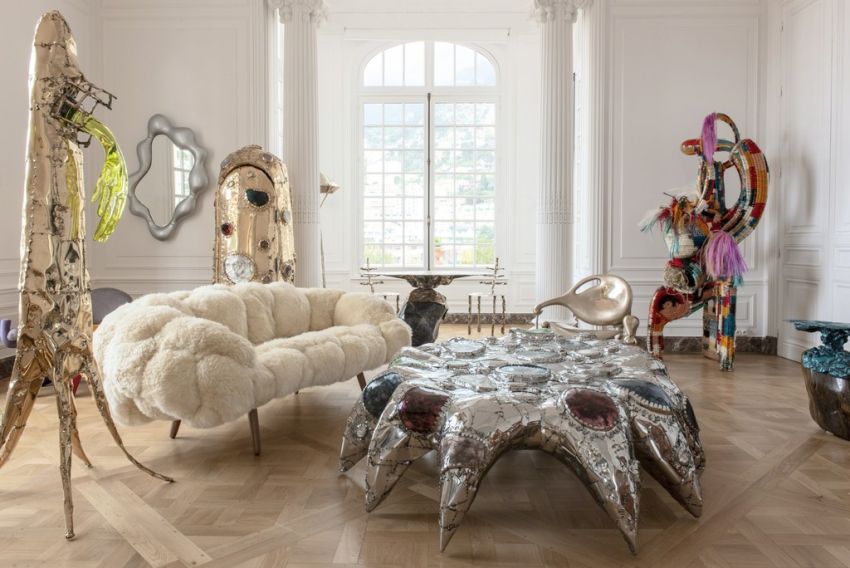 Via: DesignerPages