Backwater house is a contemporary waterfront property built on a serene promontory in a private lagoon somewhere in Norfolk Broads. Designed by London-based award winning architectural practice Platform 5, it is covered with water on three sides and offers mesmerizing lagoon views from nearly all corners. The waterside house features three low-rise bays beneath pitched roofs, landscaped wooden deck and black-stained timber exteriors that highlight classic Broads silhouette.
The house exteriors are clad with red cedar shingles and there is extensive glazing on the front to flood in natural light and keep the lagoon visible from inside. On the southern elevation of the lagoon, there is a deep canopy which serves as covered outdoor entertainment area. The two bedrooms in ground floor open on to the west deck, while the dining room and canopy overlook the southern deck area.
Also Read: Habitat House is perfect waterfront vacation home for family gatherings
Overall, the Backwater house has four bedrooms, a fully-equipped kitchen, two bathrooms and a car parking. Due to a distant location, the property requires dedicated water borehole, on-site sewage treatment and solar panels to meet energy requirements of the house. Limited access has resulted in the construction of a lightweight timber framed house that sits on a piled ground. It can house up to eight persons comfortably and it is also available for rent.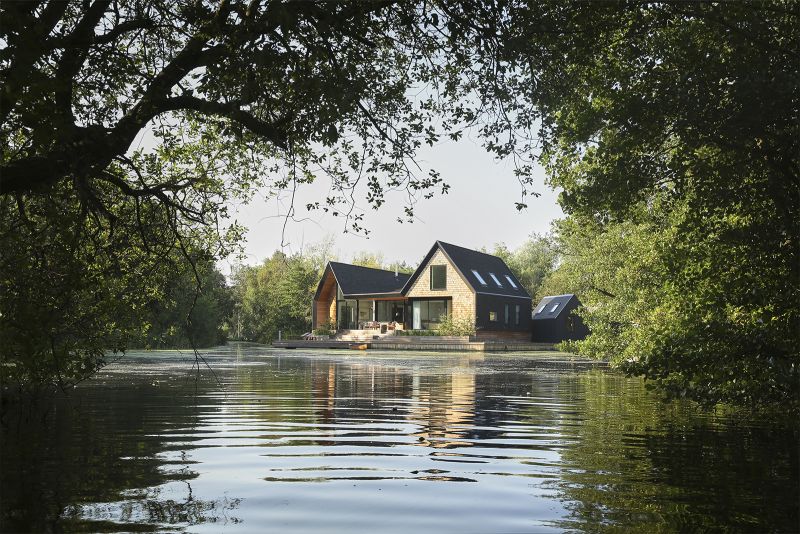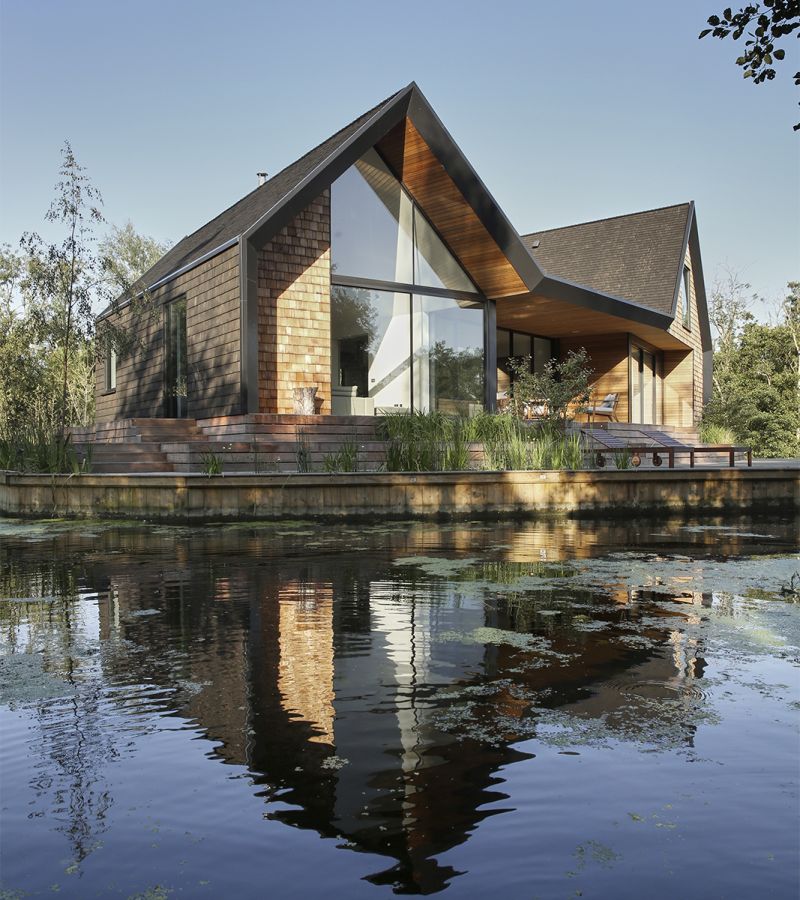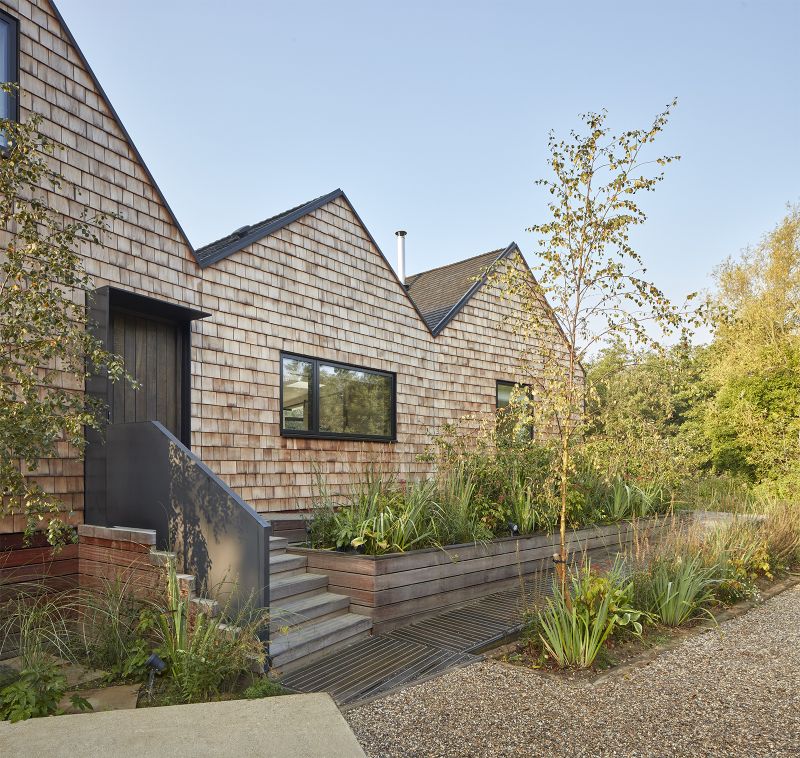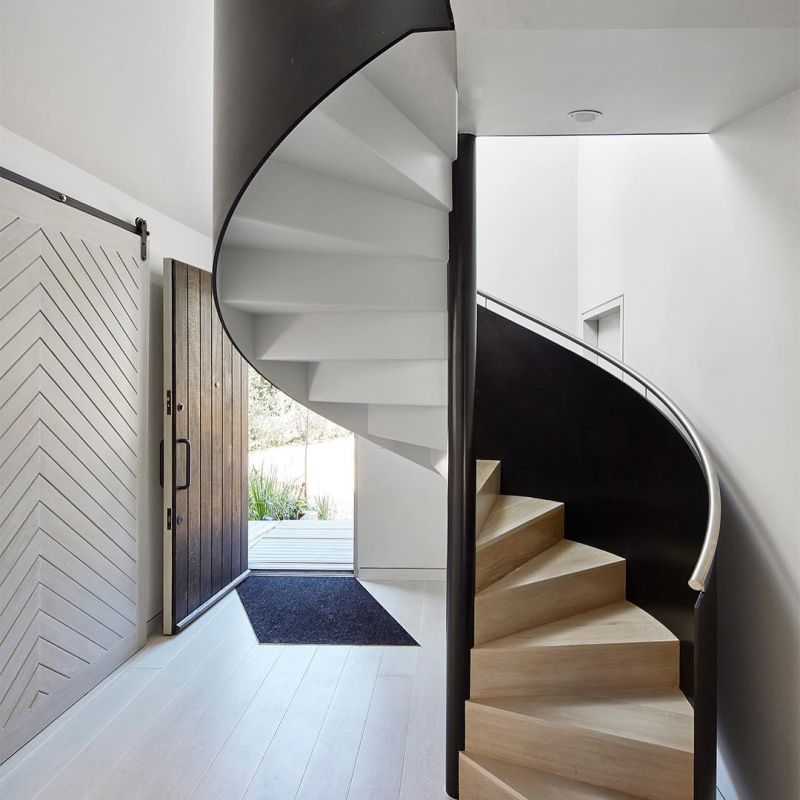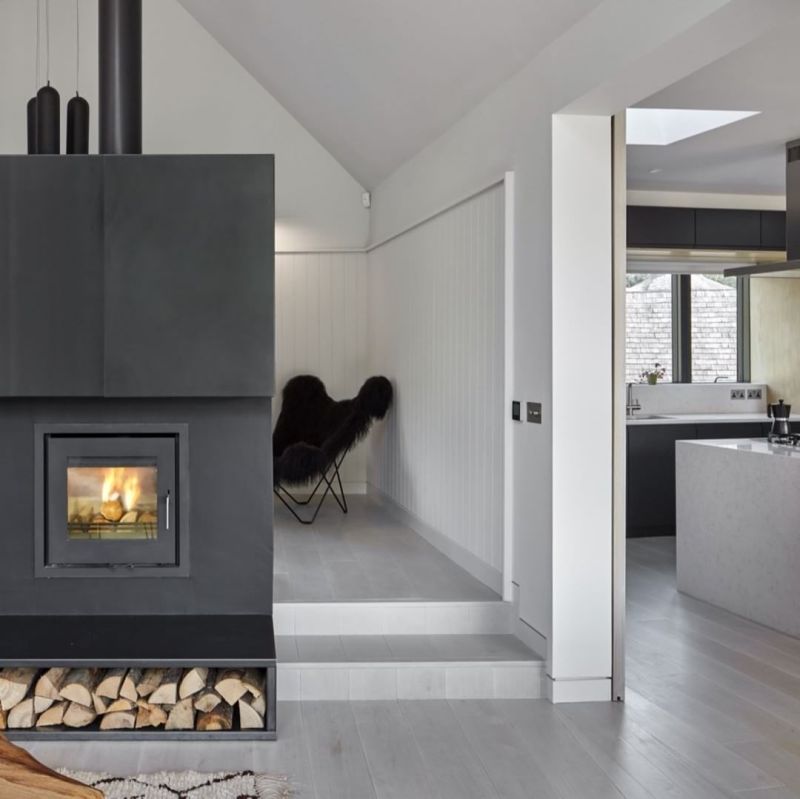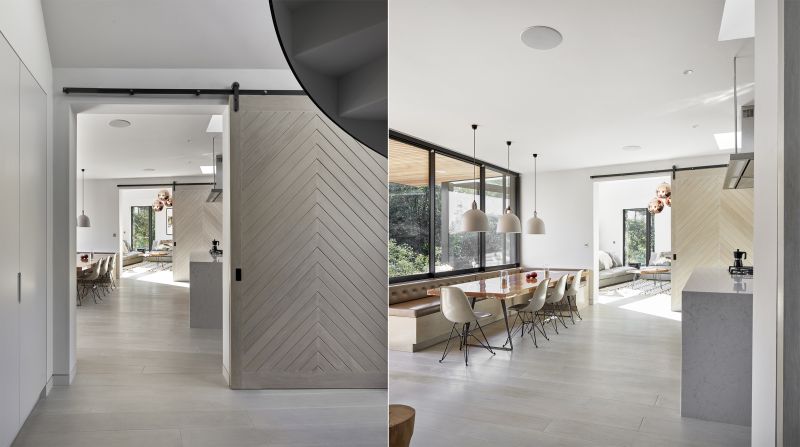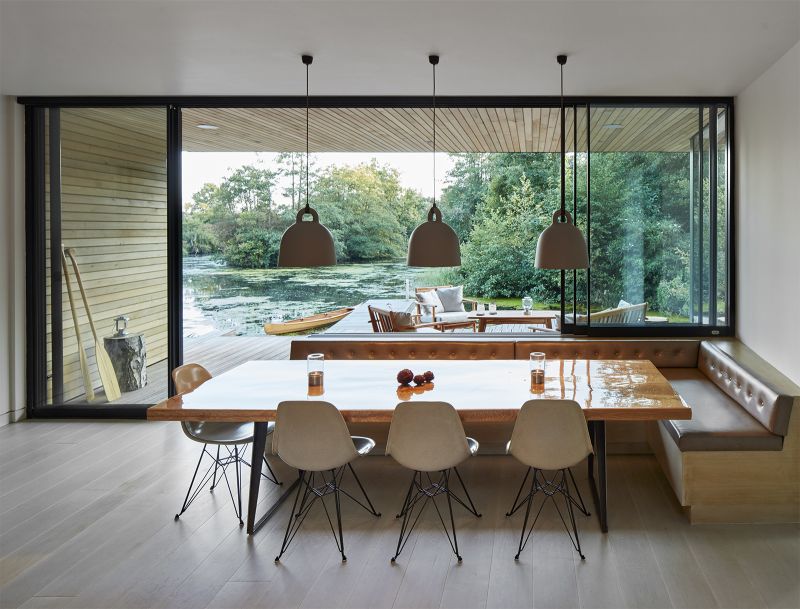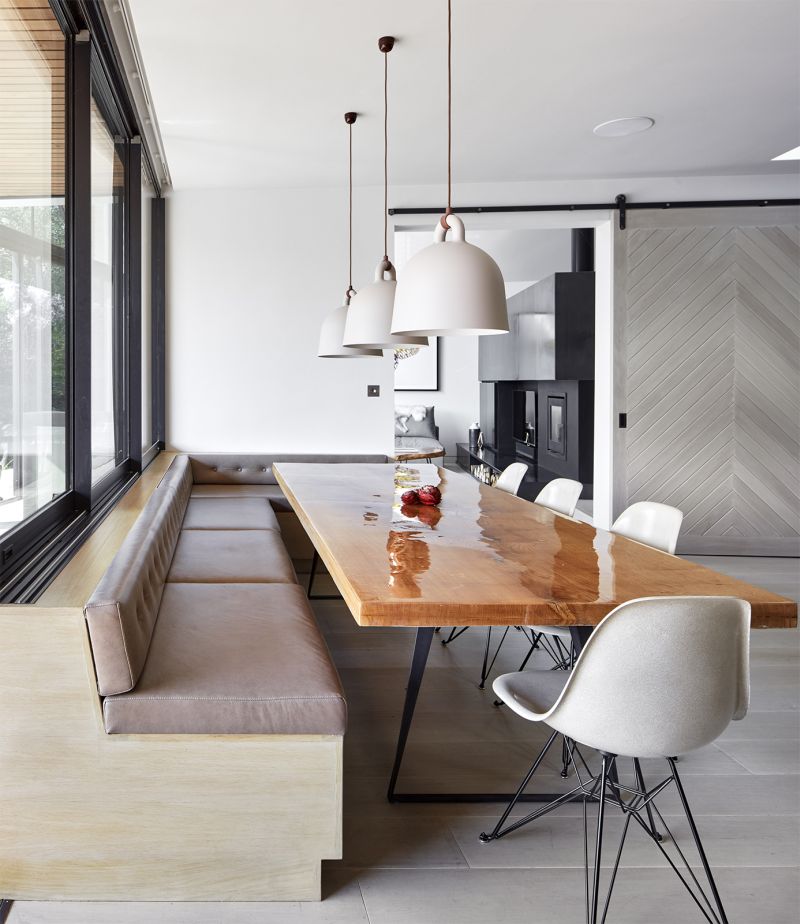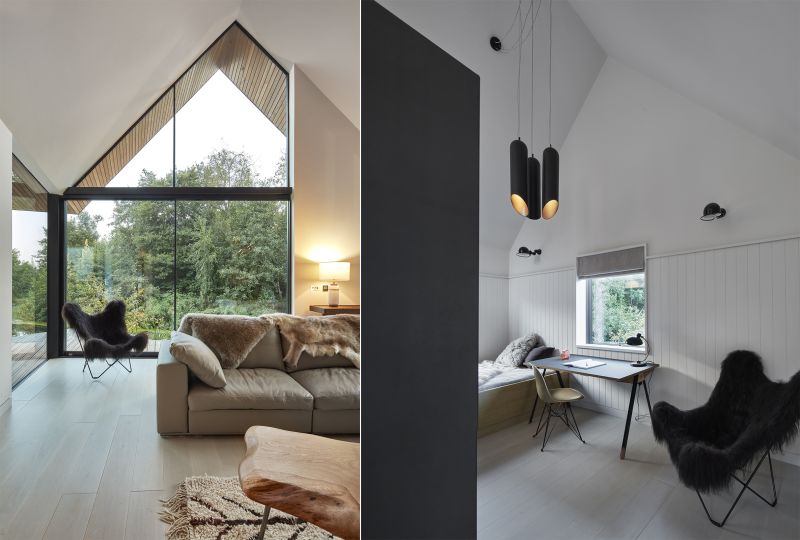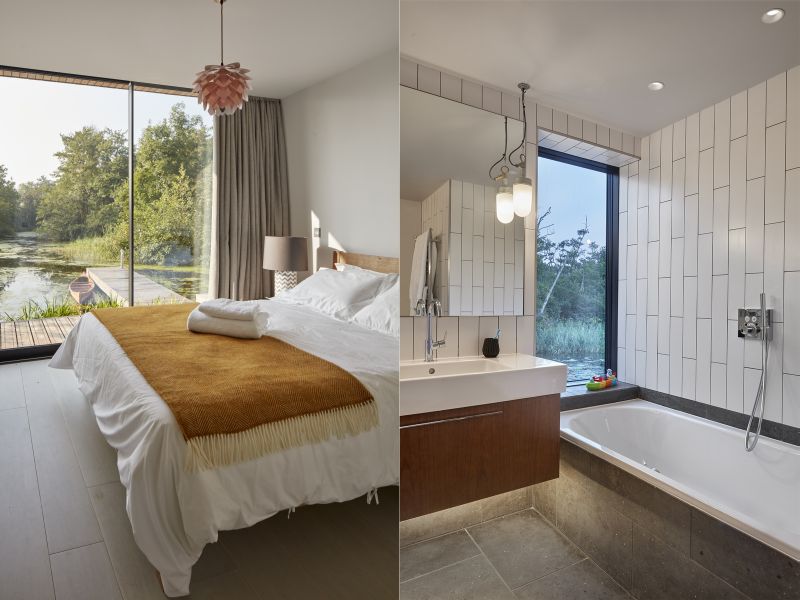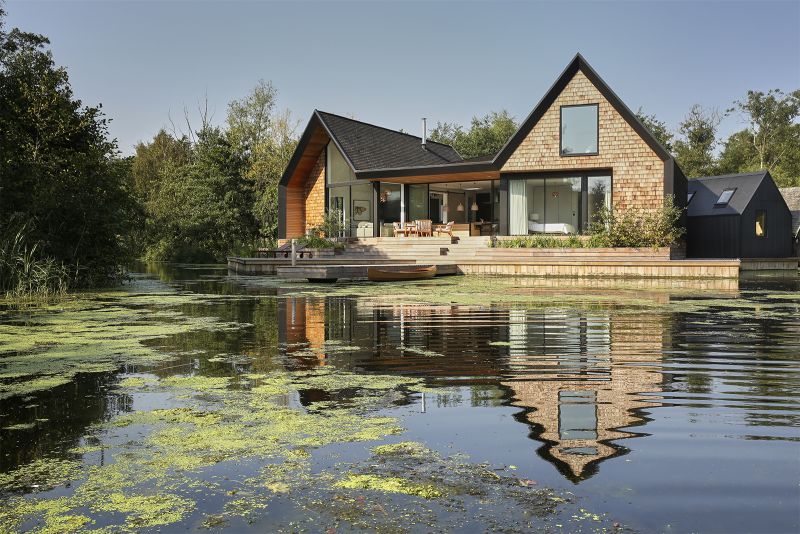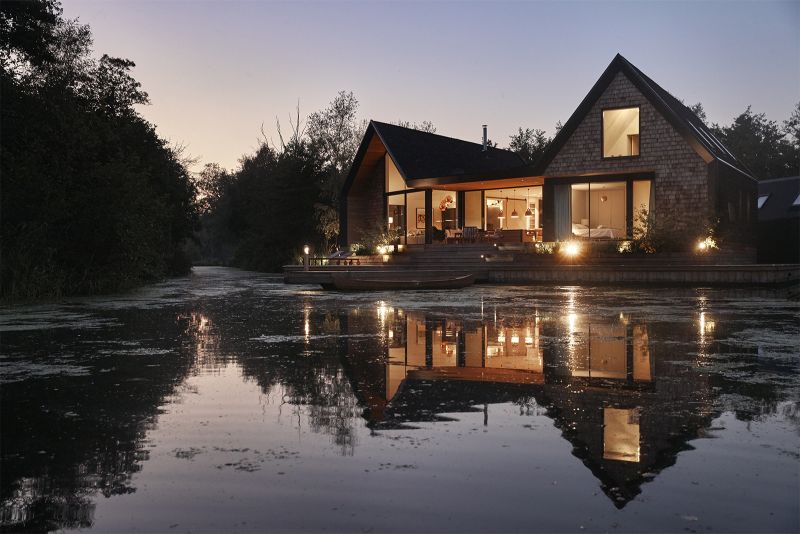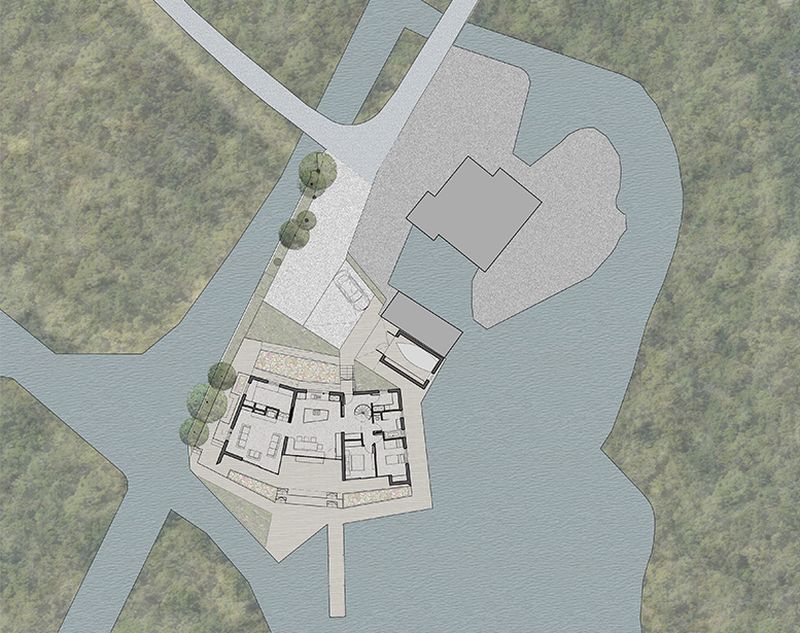 Via: BlessThisStuff