The backyard is a haven for those lucky few who have this relaxing space outside their home. It's definitely a place to escape, entertain your friends and family members, and an area where you can enjoy the beauty of the outdoors. As backyard serves so many different purposes, you should take extra care while decorating it. No matter where you live or the size of your yard, there are ways you can decorate to make it your favorite space. Read on for the top 10 backyard decorating ideas that are surely going to work as food for thought.
1. Build a Deck
You can create a great backyard space by building a DIY deck. A deck functions as a small place gathering place, and it also serves as a focal point for designing the rest of your backyard. Many people think building a deck is a huge undertaking, but it really isn't. If you have the time and resources, you can build a deck yourself inexpensively. Otherwise, you can even hire a decking contractor and still get a great price.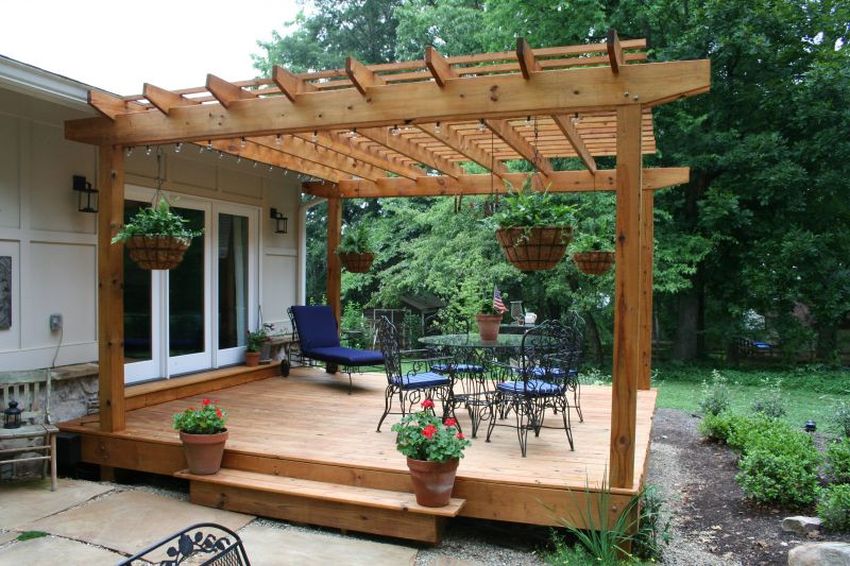 2. Lay a New Footing
If you're tired of struggling through the summer heat that never lets your yard go lush green, swap it up with pretty stone decoration. You can bring decorative gravel and spread it all around the backyard to give it a stunning makeover. Moreover, gravel doesn't require water or mowing. So, it'll also save you a lot of time and effort.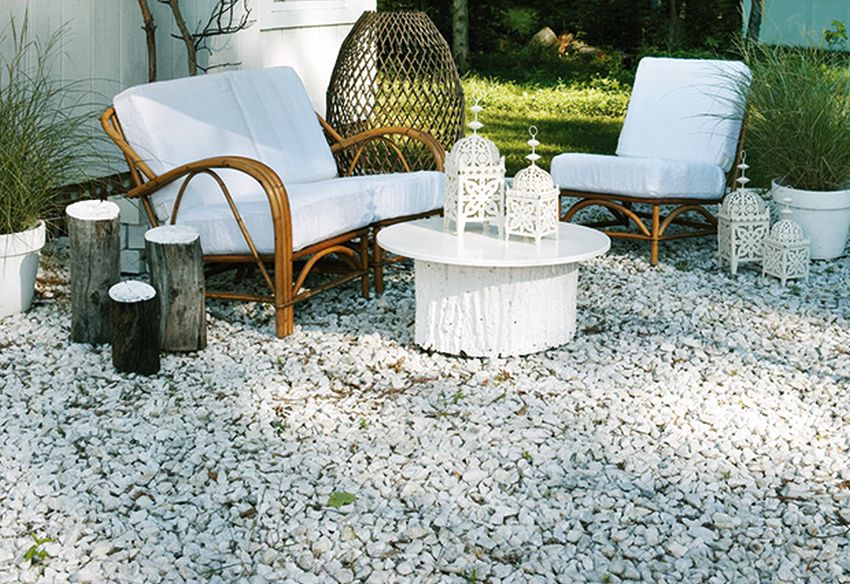 3. Add a Drop-Down Bar
Consider building a drop-down bar in your yard. This will save you the effort of lugging a huge buffet table in and out of the yard every time you entertain guests. A drop-down bar is great for big parties, and also ideal for when you just want to have a few drinks and snacks with friends. This is especially cool if you like playing games in the yard, now you'll have a place to put your drink while playing.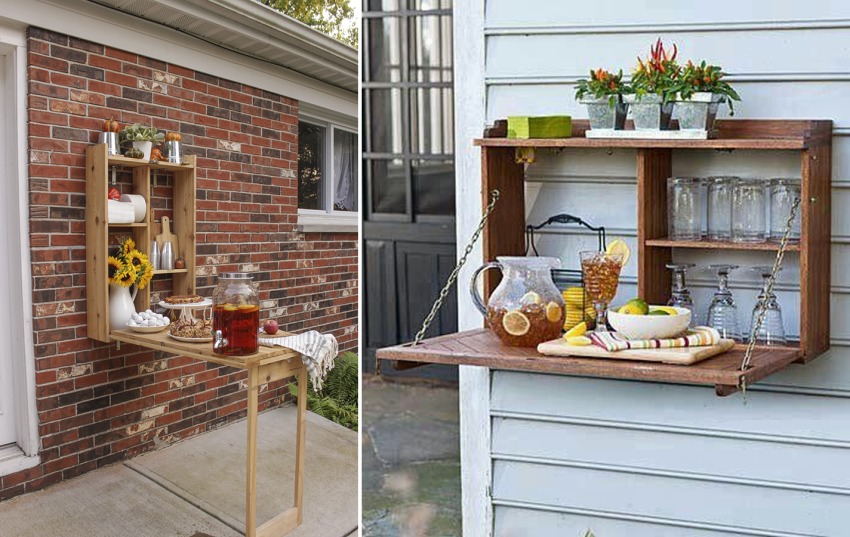 4. Add a Fireplace
There is an array of fireplace options for gardens and backyards – from fire tables to old-school tiki torches. A customized fireplace can be spruced up with a row of candles for a dramatic touch. This will offers you a great way to illuminate a shady corner while enhancing the aesthetic appeal of the outdoor space.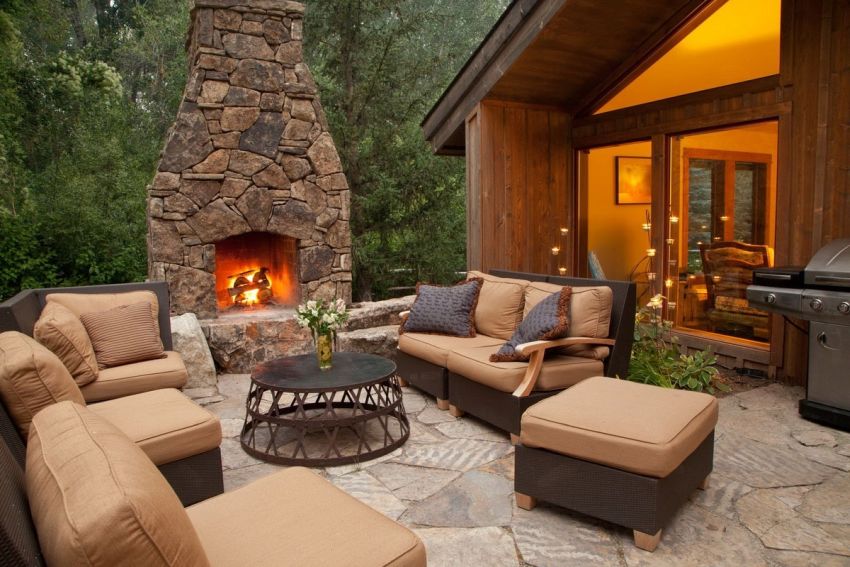 5. Attach a Rope Swing to a Tree
A rope swing can be an option for anyone who has little kids at home but lacks a yard that's big enough to build a play area. It's also great for those who want to add a rustic look to their backyard. And, the good news is that rope swings are super easy and affordable to install. All you need is a piece of wood and some rope and you can have a rope swing up in minutes.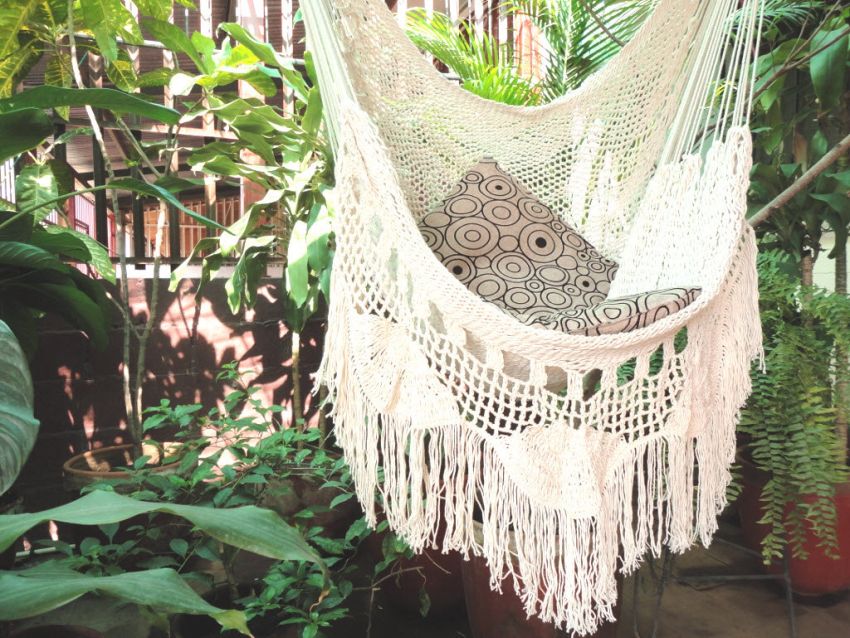 6. Sculpt a Shrub
A sculpted topiary or bonsai can become the focal point of your lush green backyard. But you must be careful while shaping boxwood since it's a slow grower. You can add lighting to the sculpted shrubs to make them illuminate at night and enhance the area during the wee hours.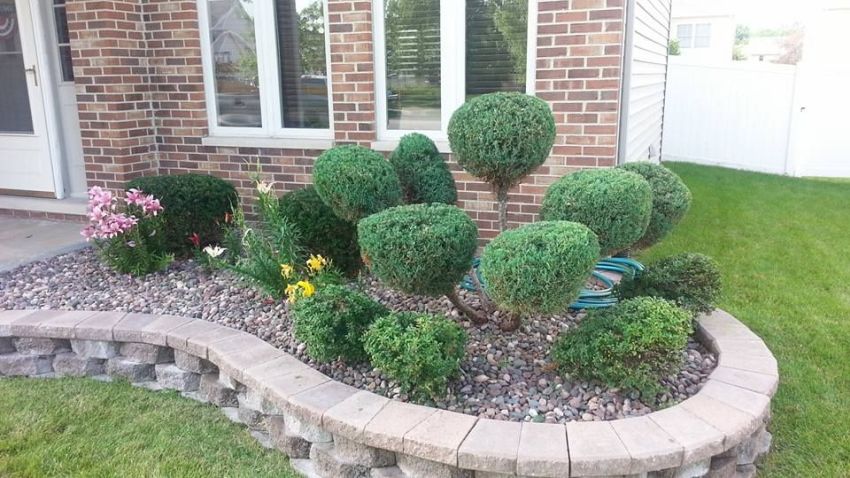 7. A Little Light Goes a Long Way
Adding just a bit of light to your backyard can go a long way. Twinkling lights are always a good option since they give your space a magical and cozy feeling. There are all sorts of lighting options out there, you can add lanterns, step lights, candles, firefly lights, illuminated planters or even a fire pit. The options are endless. If you're thinking of doing a fun DIY project, you can buy some planters and then paint them with glow spray. If you have kids, this will surely be an activity they'll love.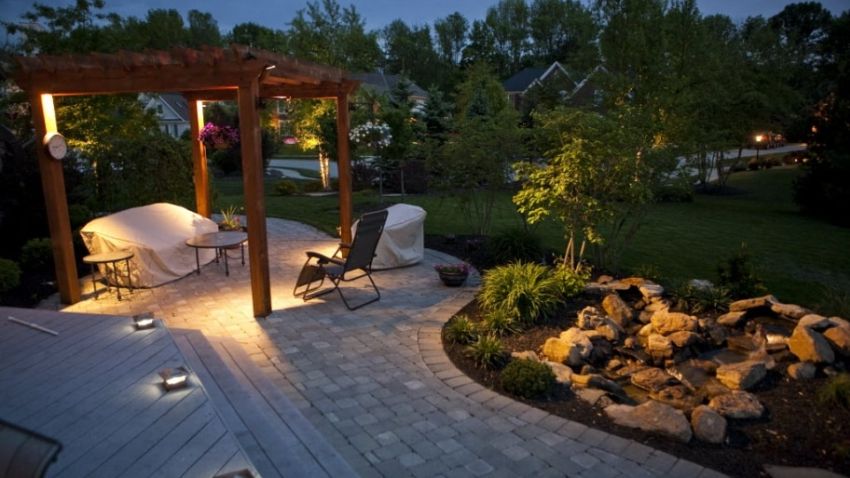 8. Add Nesting Tables
How about adding a set of nesting tables to the backyard? Well, such furniture pieces are ideal for sorting the food items and drinks during parties. Once the party's over, you can push them back in line so they don't take up much space. A traditional wooden set of three nesting tables is perfect for a small outdoor space. But if you have a large backyard, you can surely add more expanded nesting tables.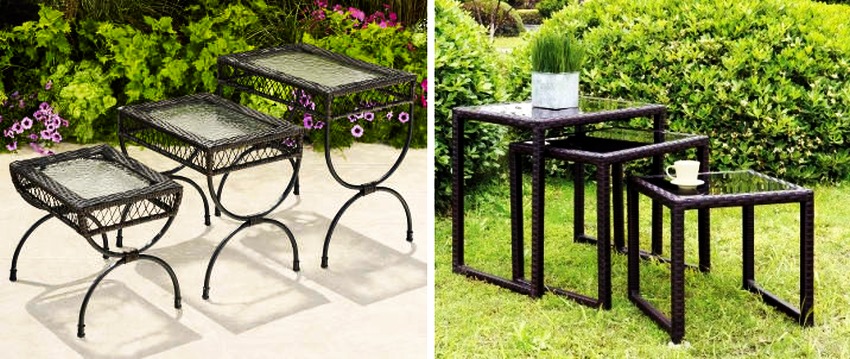 9. Get Creative With Your Plants
Sure, you can place your plants in the ground like everyone else, but why do that when there are so many other cool options for showcasing your plants? One great option is to add a ladder garden to your backyard. All you have to do is grab an old wooden ladder, and place planters on each step. This is an especially cool way to grow vegetables if you don't have room to plant an entire veggie garden.
Another easy and creative way to display plants is to create a pocket planter. Just find an old hanging shoe rack, hang it over your fence, and put planters in where the shoes would normally go. If a shoe rack isn't enough, and you're still looking to get your vertical garden fixed, another great idea is to create one using a wooden pallet. Use hose clamps to secure the planters in place, then lean the pallet up against a railing. If you are looking to grow some fresh herbs, this can be a great place to do so.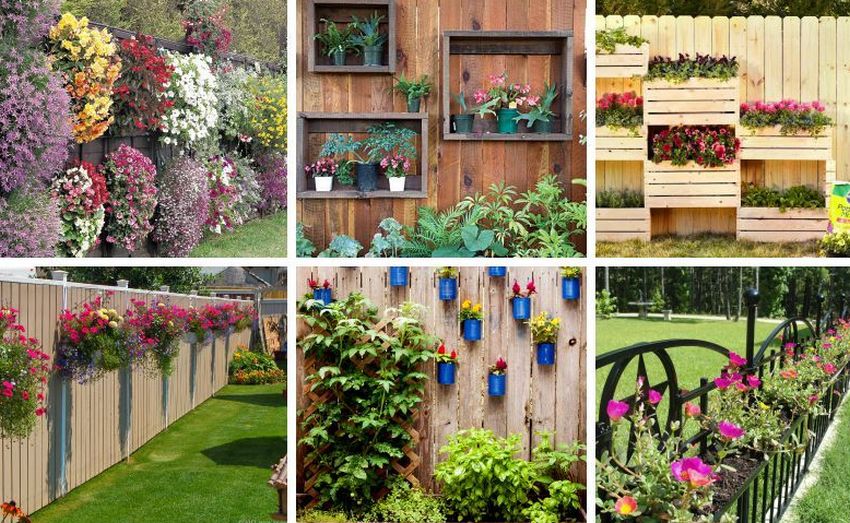 10. Add an Outdoor Mirror
You may have heard many interior designers highlight the value of a mirror in a small room – it can definitely make a small space look bigger. You can apply the same trick outdoors as well? Yes, you can make use of an outdoor mirror to make your tiny backyard look larger. But when choosing a mirror for outdoor, make sure you pick the one made from metal to withstand the elements.