Situated in the historical neighborhood of Beijing's Baitasi hutong is 'Baitasi House of the Future', modular home created by Dot Architects for tech company Whaley. This brand focuses on smart homes and commissioned the Chinese studio to develop a modular building suited to the changing lifestyles of future customers.
The site contained an existing 30-square-metre house and an 80-square-metre courtyard occupied by various illegal structures that were demolished to create a new addition and a usable terrace. To revamp the existing building, a decaying roof and partitions inside this timber-framed house were removed to reveal the original structure and allow the construction of the more flexible interior.
The future house contains a pair of movable furniture modules and another fixed module that each accommodate fold-down beds so that the interior can be reconfigured for various scenarios and activities. The house can sleep three people in individual rooms, or the beds can be folded away and the units moved back against the walls to create a small yet spacious home office. The mobile units are set on tracks and controlled by a smart TV that can also be used to adjust the lighting, curtains, security system and other home appliances.
Compared to many futuristic homes, this modular house doesn't boast any specific futuristic look. But its pleasant appearance and user-adaptive interior reflect something about the changing needs of the inhabitants in future.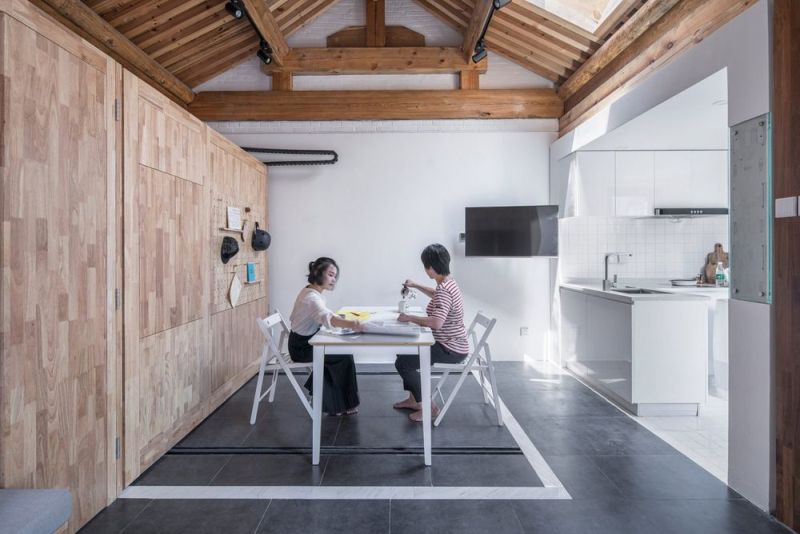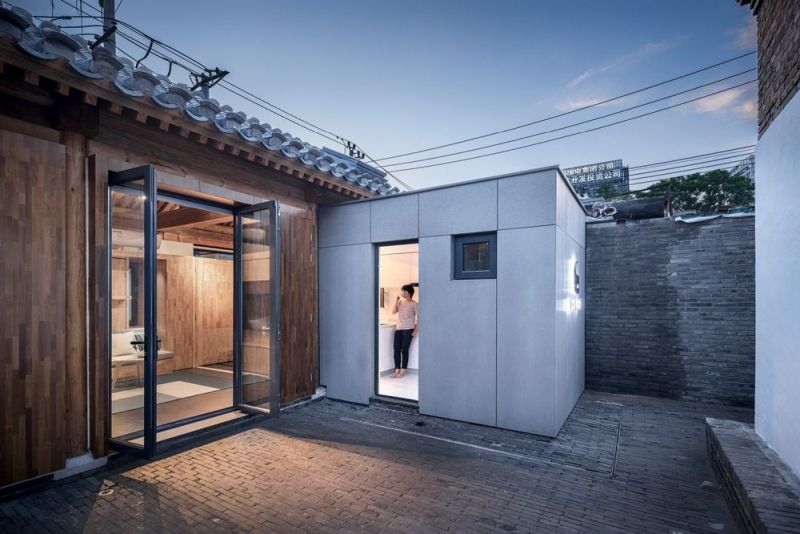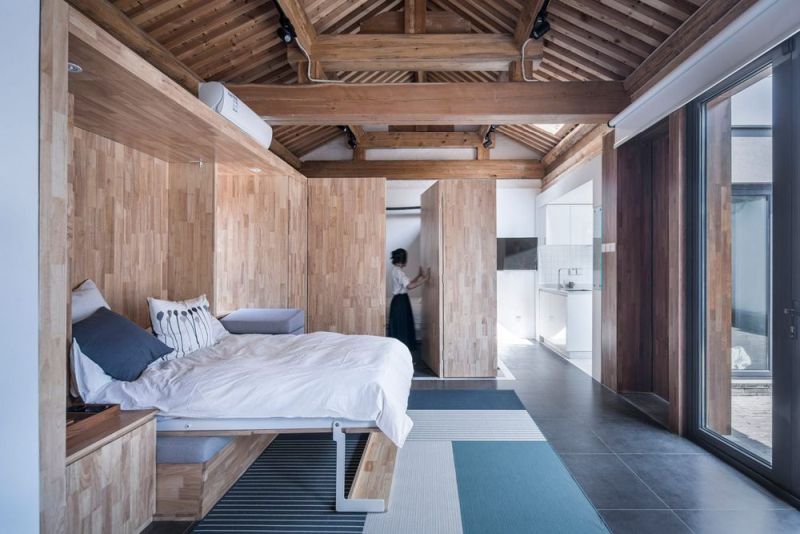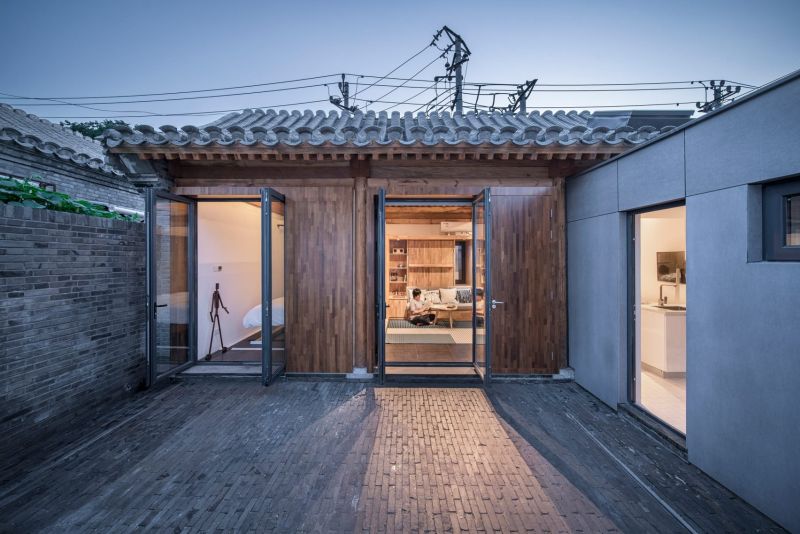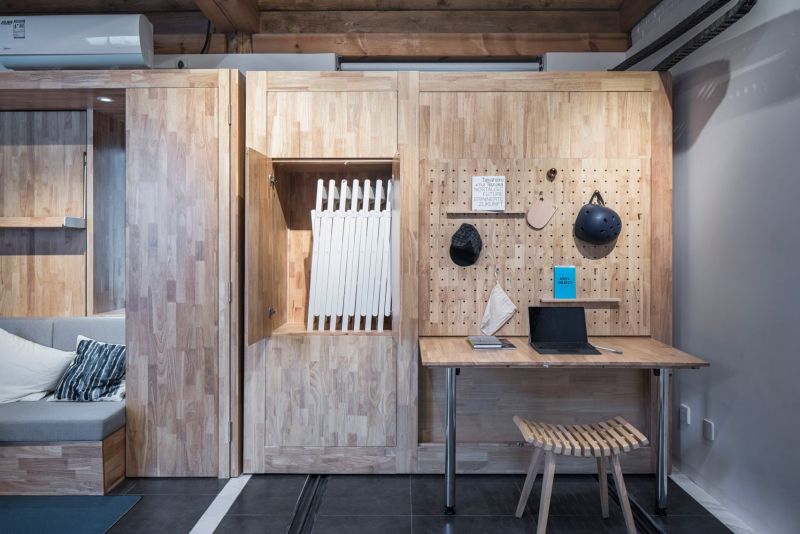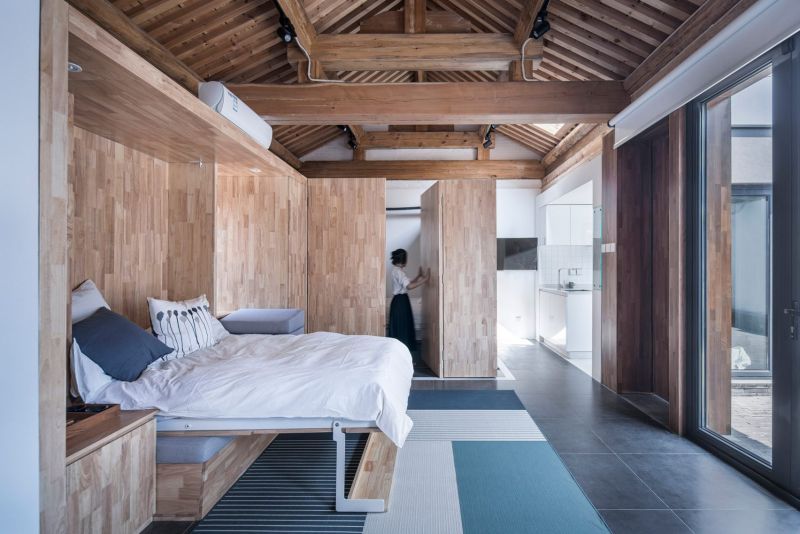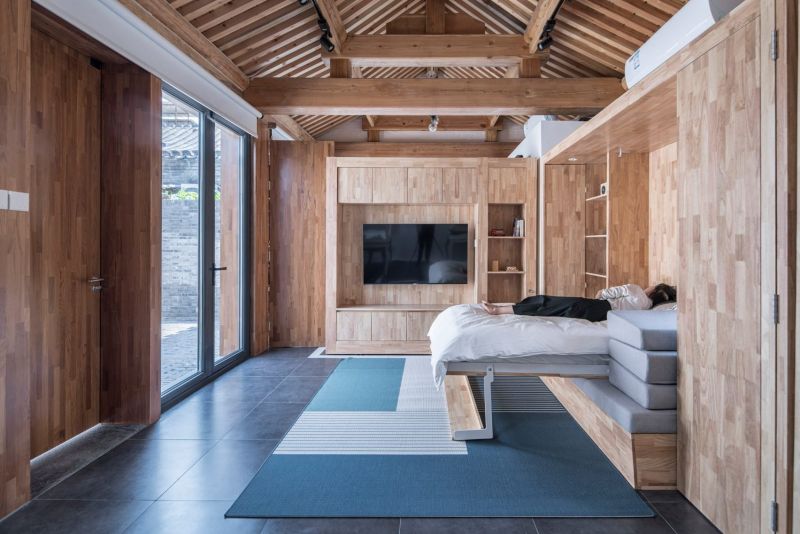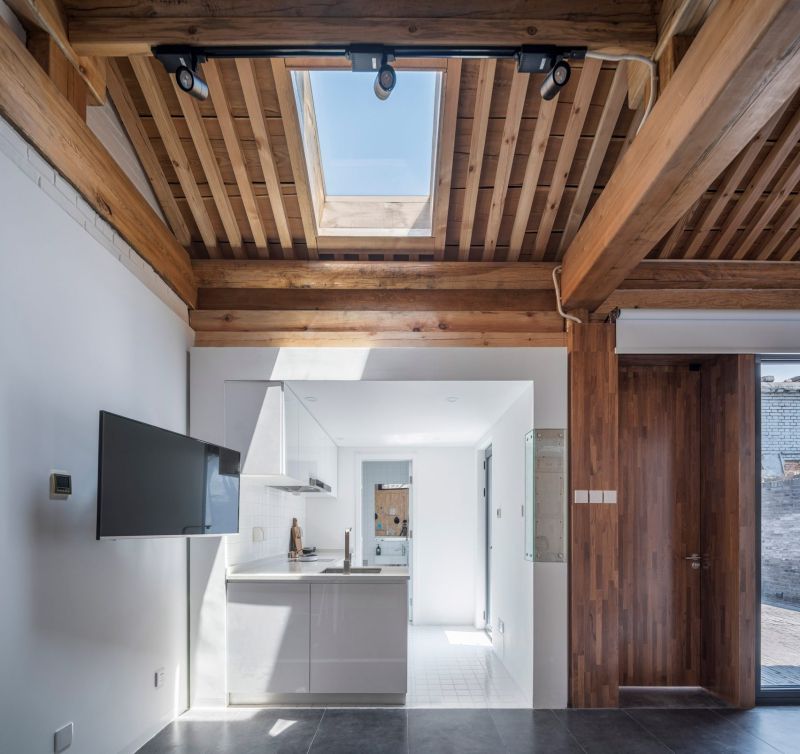 Via: Curbed