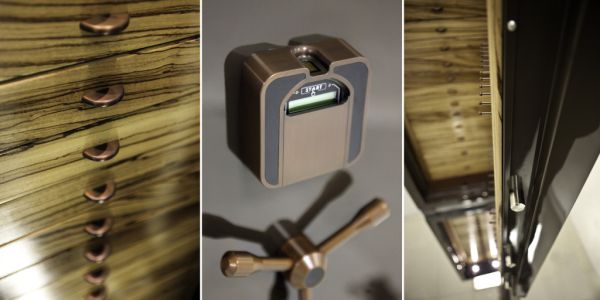 What has a half-inch thick ballistic armor door in addition to two-inch composite fire cladding, hardened steel locking bolts with anti-drive resistance and a full fledged LED lighting on the inside? The answer is of course the custom made Ballistic Estate safe (from Estate Series) by Brown Safe. Exhibiting a dark brown high gloss finish, the biometric lock is specially draped in oil rubbed bronze polish. The exquisiteness is also maintained inside of the classy safe with exclusive zebrawood clad drawers.
Now, beyond all the sturdy armors and elegant refinements, there is a unique design consideration followed by the Ballistic Estate. This feature entails the total concealment of winders inside the drawers situated at the bottom of the boisterous safe. Done at the behest of the client, these inconspicuous sections are deftly kept safe by five active and passive re-locking devices.
Dimensions – 77.5-inches (height) x 30-inches (width) x 32.5-inches (depth)
Weight – 2400 lbs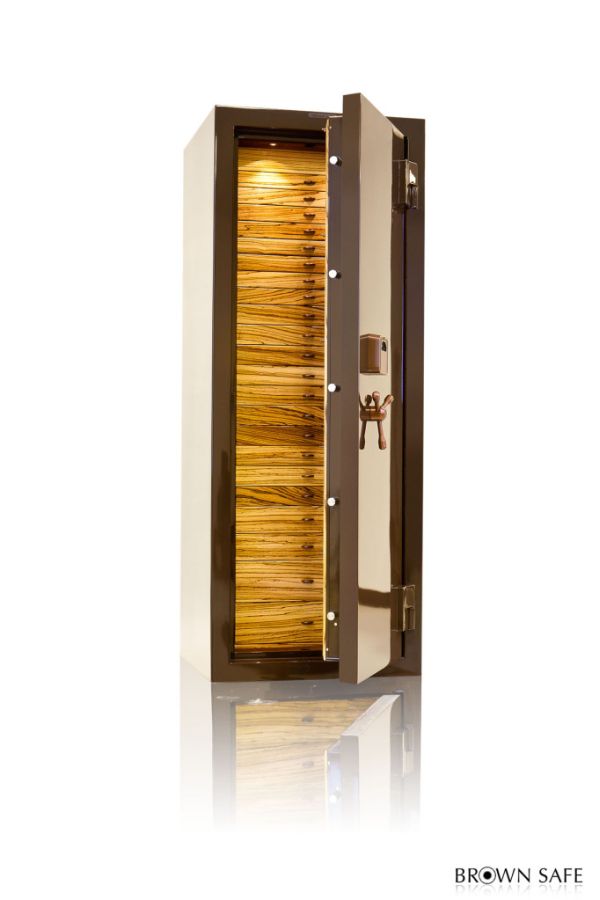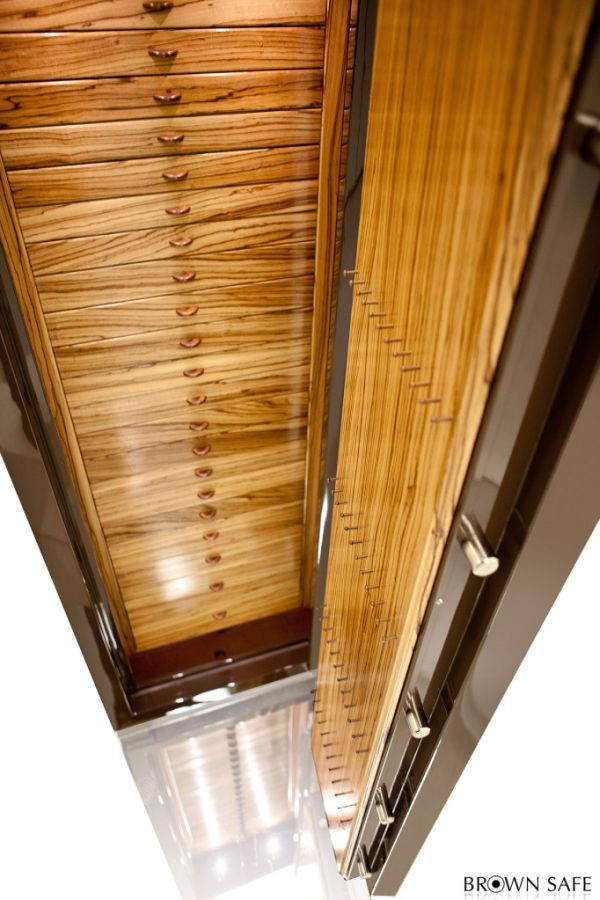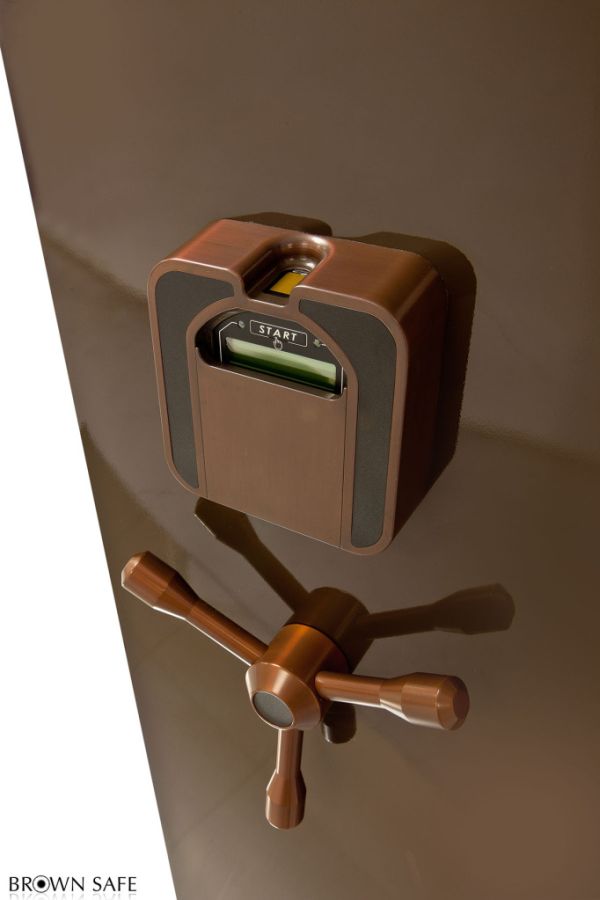 All images are courtesy of Brown Safe.
Via: BrownSafe