French tiny house builder Baluchon has recently completed a tiny house on wheels for Nina and Guillaume. The couple has named it Tiny house Ala Köl (pronounced "cool"), in reference to a lake they once visited together in Kyrgyzstan. This tiny house boasts resolutely contemporary architecture, with unprecedented form, saltbox roof design, and abundant windows.
The Tiny house Ala Köl features an off-center ridge and a modern-looking facade dressed in black aluminum and skeleton cladding for a clean, modern look. The interior space is designed keeping in mind the requirements of the owners. There is a living room, kitchen, spacious loft bedroom and a bathroom.
One enters inside through the living room situated at one end of the tiny house. The living room is outfitted with a comfortable sofa and an extendable table that can accommodate up to four guests. There is also a wooden world map installed on the wall to remind the young couple of their travel history.
Just next to the living room is the kitchen, fitted with solid French walnut worktops. The kitchen is equipped with a refrigerator, a gas stove with an oven and four burners, a sink, as well as several drawers/cupboards.
As of the bathroom, it is accessed via a partition door with a large full-length mirror. The bathroom has an 80x80cm shower, a dry toilet with a stainless steel bucket and chip compartment, a large wardrobe and a washing machine.
Also Read: Baluchon Builds Contemporary Tiny Home with Skylight for Clients in France
Just like most of the tiny house designs, the staircase leading to the mezzanine bedroom is doubled as storage space. In the loft bedroom, there is enough space to sleep two people. This space is enhanced with a number of large glass windows and a large storage unit. One highlighting design feature is the dedicated space for planters outside the bedroom.
Baluchon has maintained its signature style with the Tiny house Ala Köl. It looks beautiful from inside and outside. The owner couple has been happily living in it since its delivery.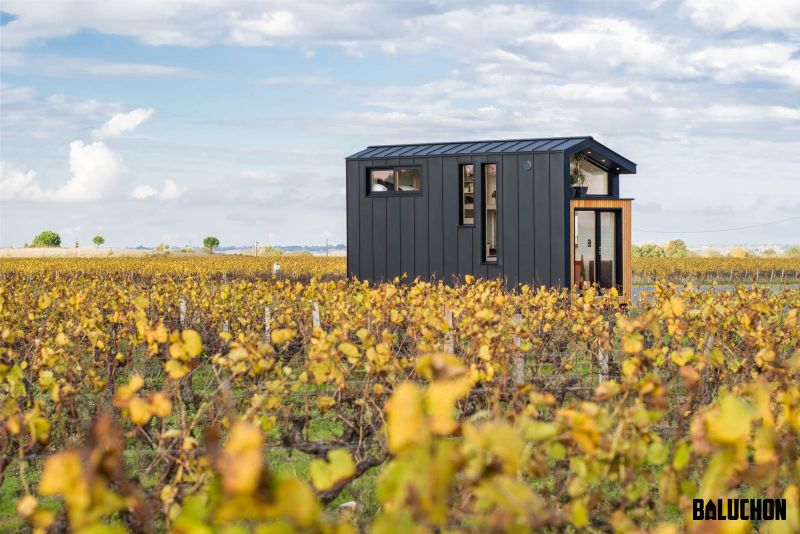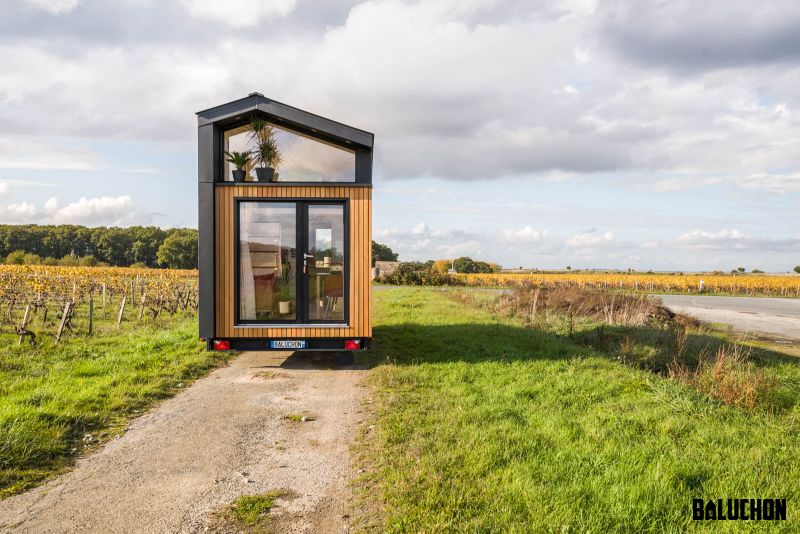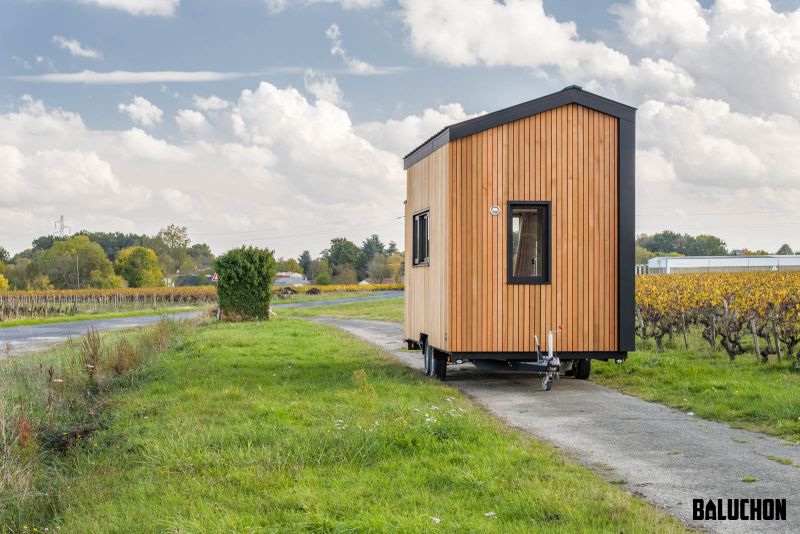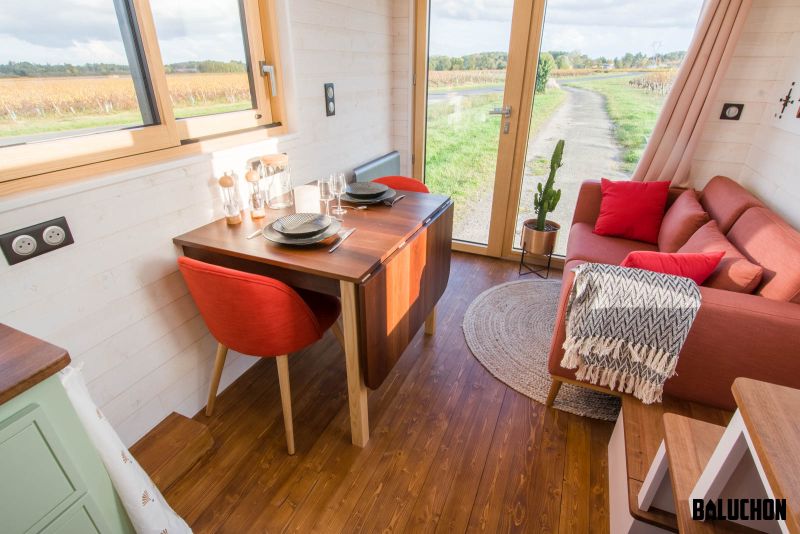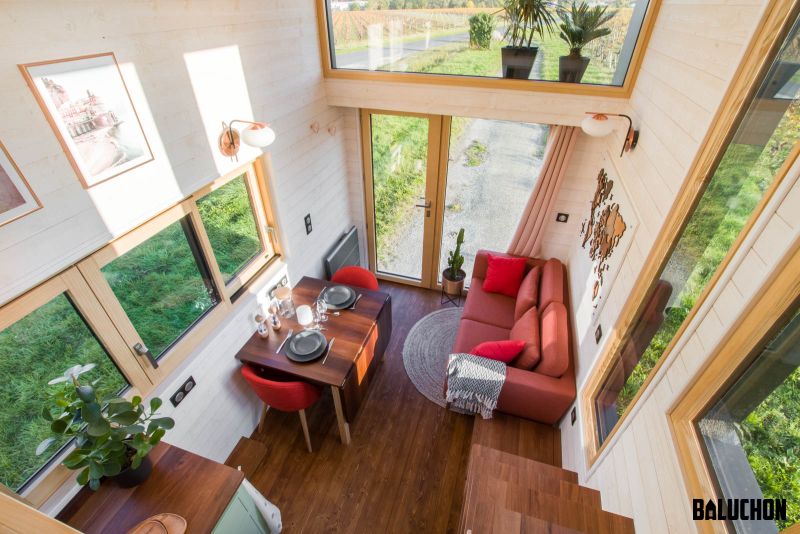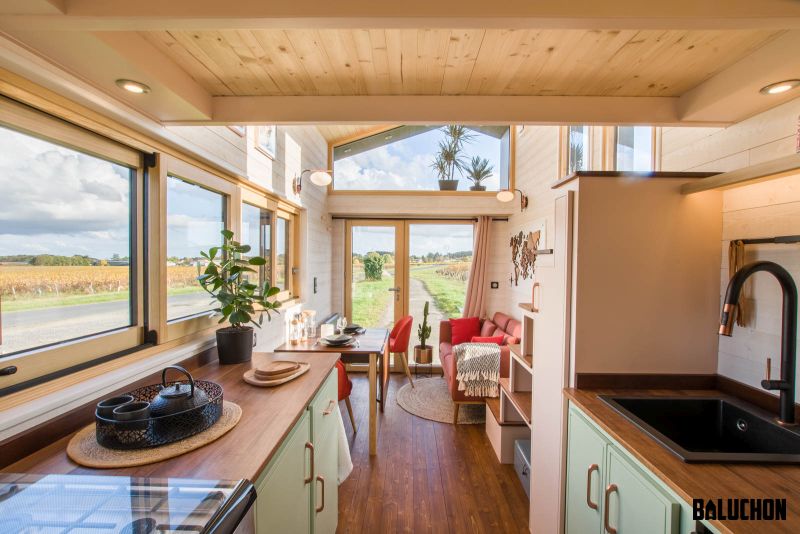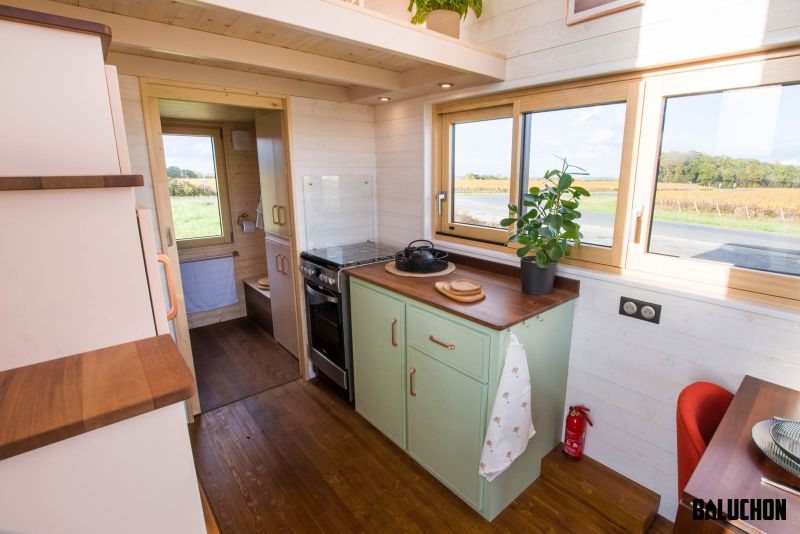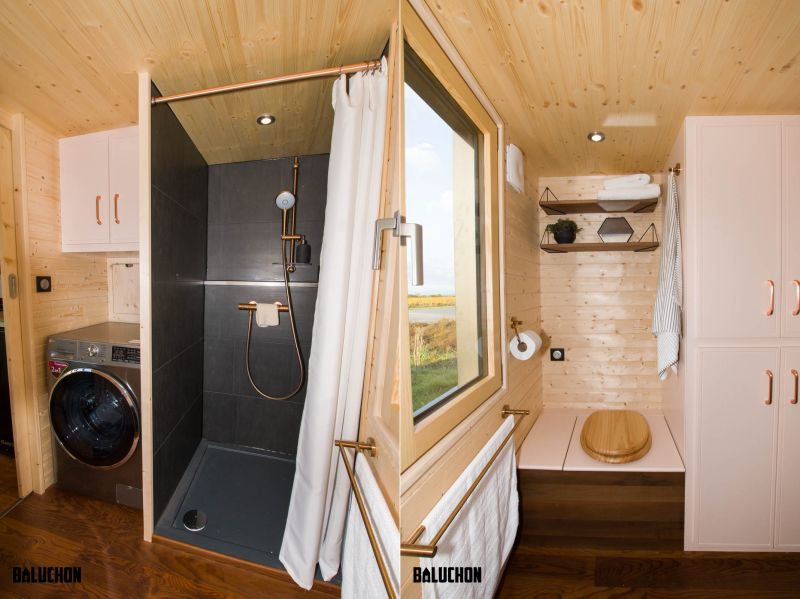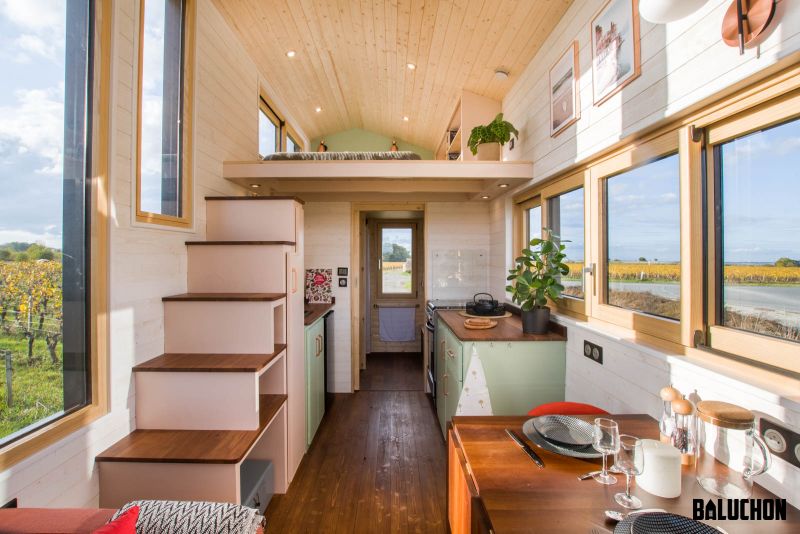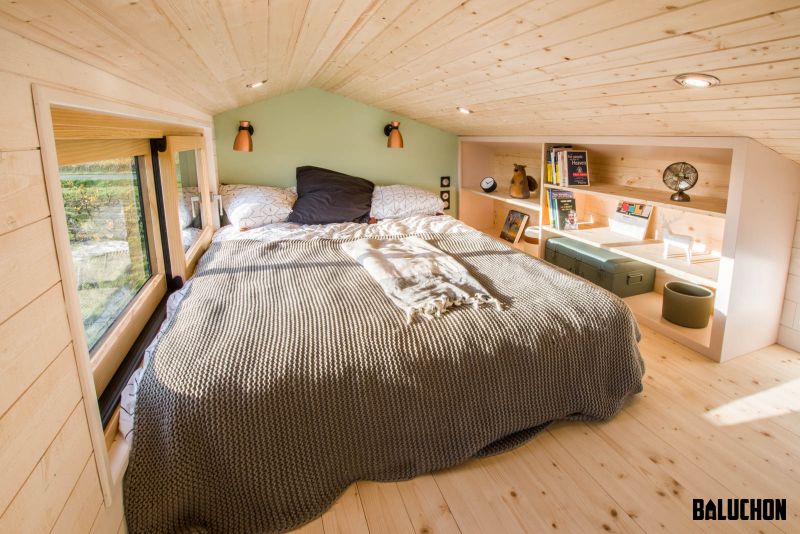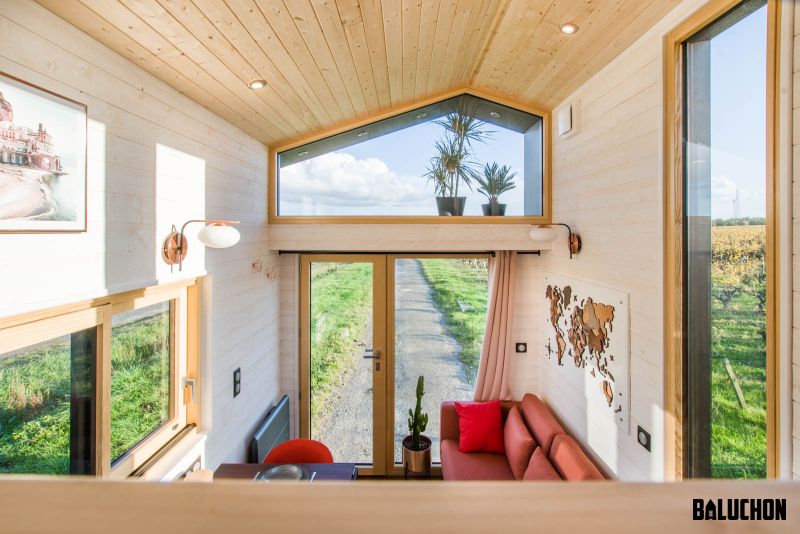 Via: Baluchon