The tiny house Farniente is the latest creation of French tiny house builder Baluchon. Its name "Farniente" which translates to idleness, beautifully describes the main inspiration behind the build. Made completely out of wood, it sports a red metal roof and windows.
The tiny house Farniente is built on a 6-meter long Baluchon chassis and is clad in cedar wood. The entire structure is insulated using a mixture of cotton, linen and hemp.
The tiny house has a little porch with a bench and storage at the entrance. Inside, there is a cozy living room with a convertible sofa that can serve as an additional bed.
Next is a spacious kitchen comprising two units of furniture facing each other. There are numerous storage compartments as well as a secret sliding table, which can be stored in the cabinet when not in use. The kitchen has a round induction hob, sink and Argicru racks as well as space for a fridge.
A staircase with storage, as well as some floating steps provides access to the bedroom upstairs. The loft bedroom has a bed, a long shelf and a small storage unit.
Also Read: Hazel 8.4 Tiny House Features Two Loft Bedrooms with Additional Ceiling Height
The tiny house also includes a bathroom at one end, behind a sliding door. It accommodates a wardrobe, dry toilet with stainless steel bucket and chip compartment, a hand-washing unit, as well as a shower.
For entertainment, the tiny house has a video projector and a screen to watch TV from the sofa. There is also an electric heater in the center of the tiny house.
Baluchon has built the Farniente tiny house as Florent's main home, who will place it in Loire-Atlantique, France.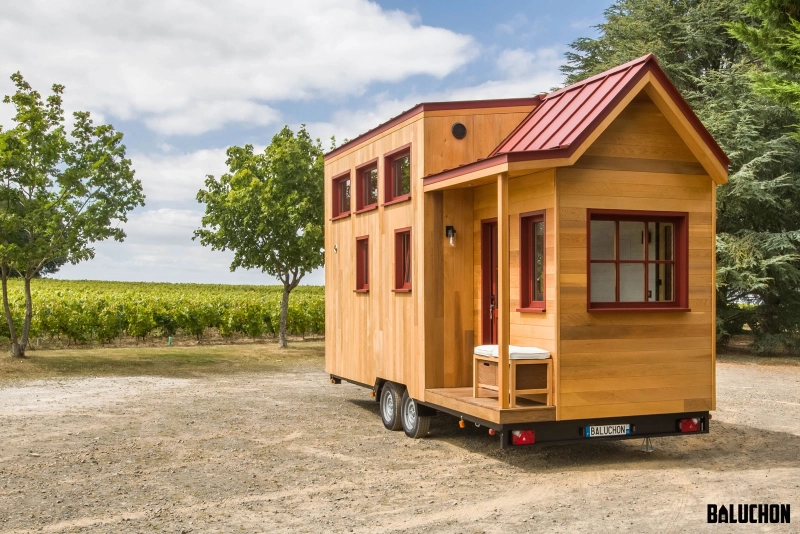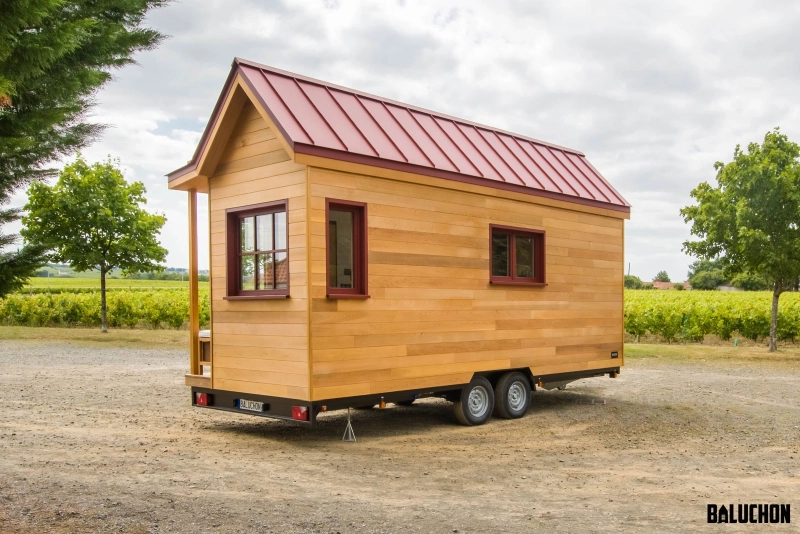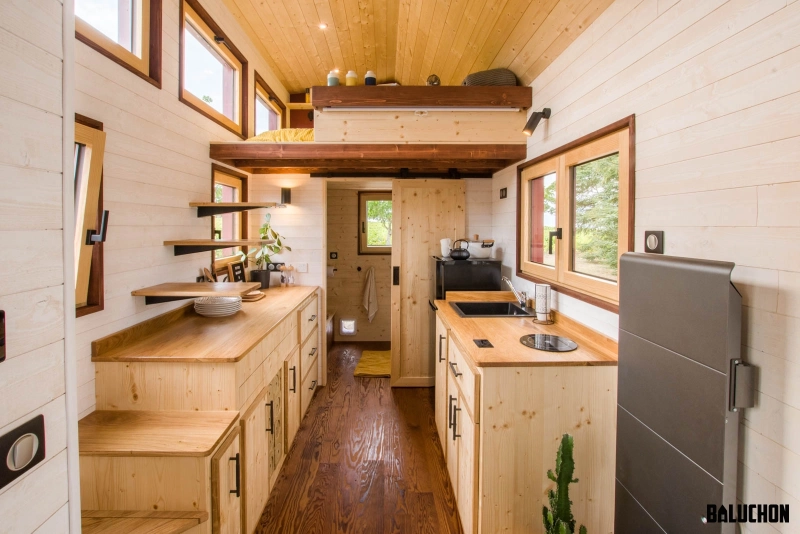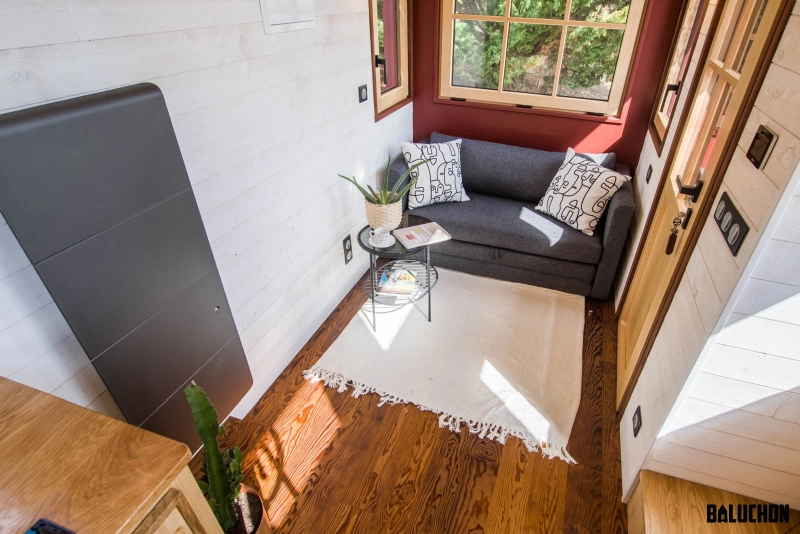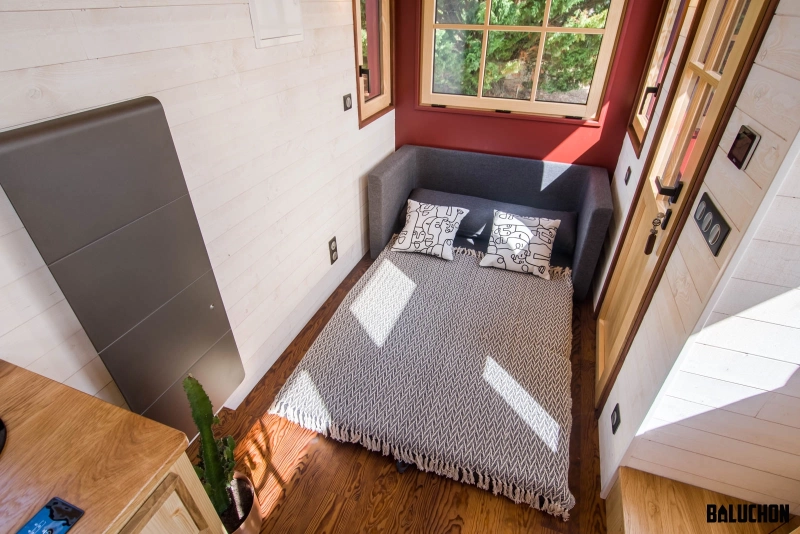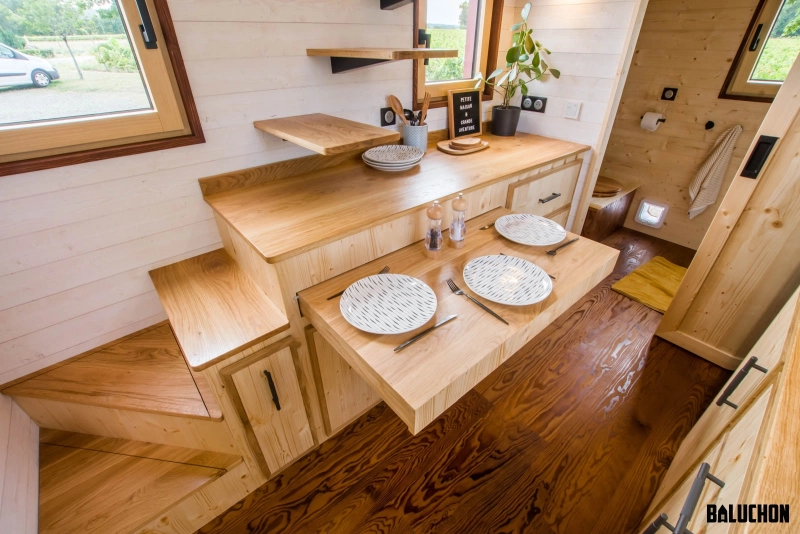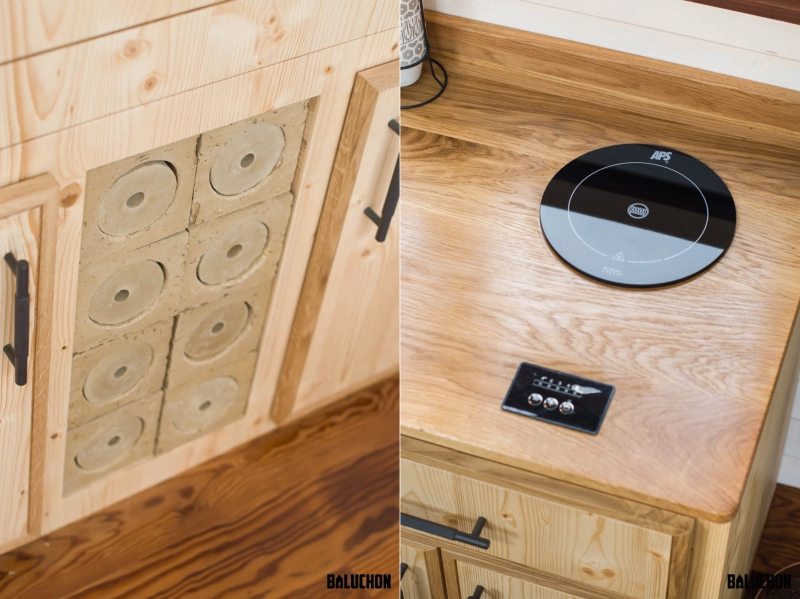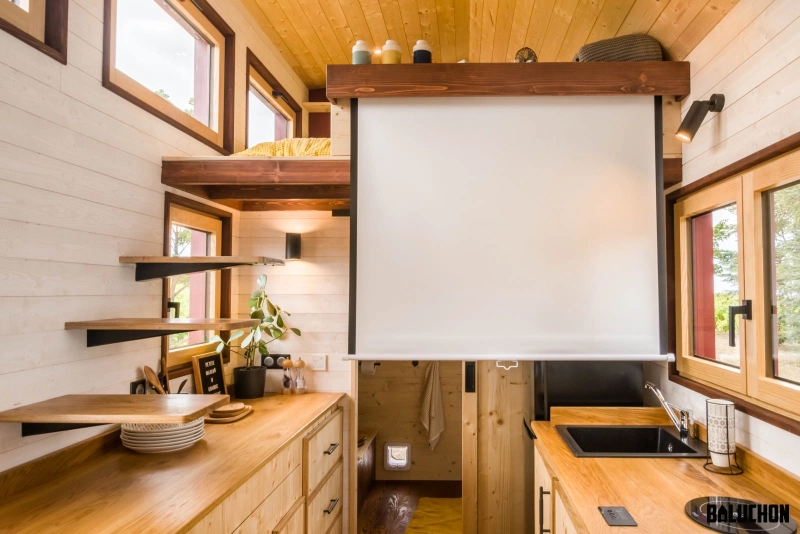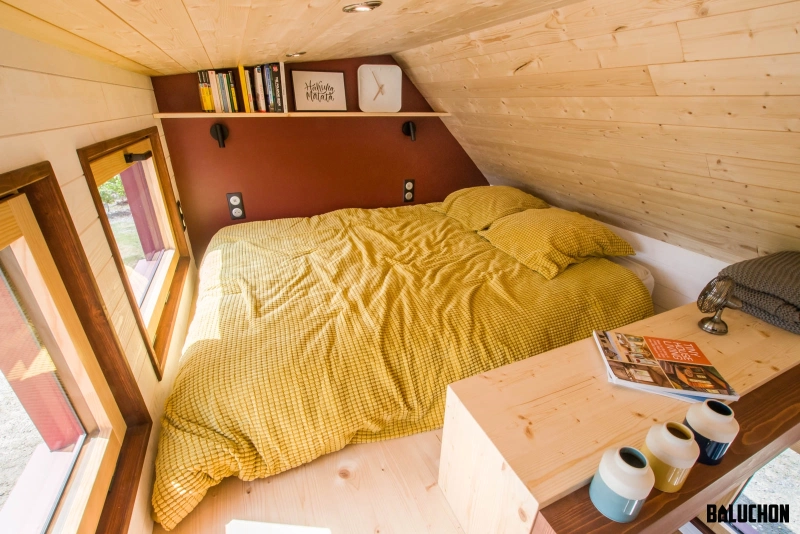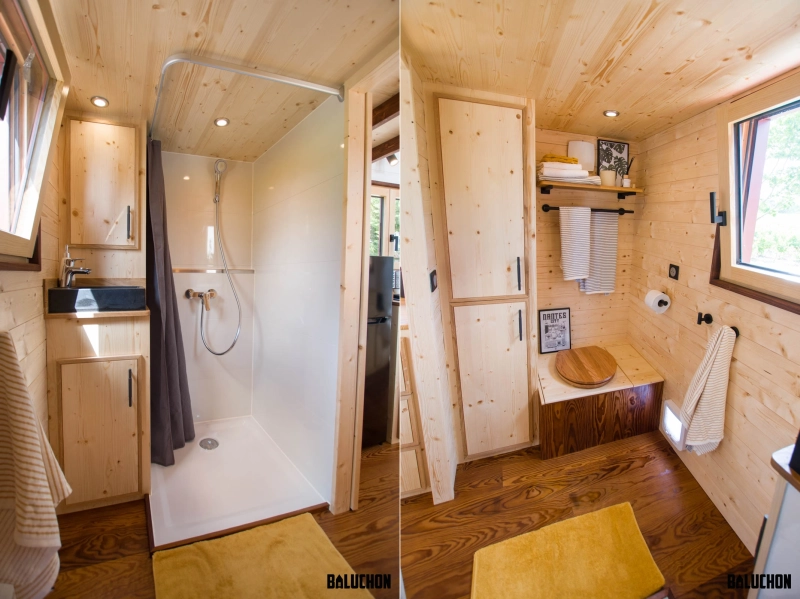 Via: Baluchon