The Intrépide tiny house on wheels is the latest creation from the renowned French tiny house company Baluchon. This time they have come up with the idea of creating more living space in a tiny home on a 6-meter-long trailer with inclined roof and outward-sloping walls. They have created enough living and storage space with plus modern-day amenities for three people to live comfortably.
Exteriors of the Intrépide tiny house on wheels is clad in red cedar available in three different shades while the interior is paneled in white spruce. There is double-glazed glass door with planter box above for rain protection. The parquet flooring is insulated using sheep wool, ceiling with wood fiber and walls with cotton, linen and hemp.
Once inside, you'll find a living room with a sofa and wooden desk that works as a home office. There's a large shelf above the desk to provide additional storage in the living room. In addition, there's a wood stove to the right of the entrance for heating the living space in winters. The whole interior space is decked in wood with beautifully complementing dark grey details.
Read Also: 40+ Most Inspiring Tiny Houses on Wheels
Next is the kitchen, equipped with solid oak wood worktop, under-counter fridge, double-flow VMC, oven, gas cooktop and a stainless steel sink. To the end, there's a bathroom complete with a shower, dry toilet, wardrobe and a washing machine. Just above the kitchen lies the loft bedroom accessed through a fixed ladder alongside the sofa.
Baluchon has built the Intrépide a month ago for Emilie, Damien and their dog Janpol in Haute-Savoie.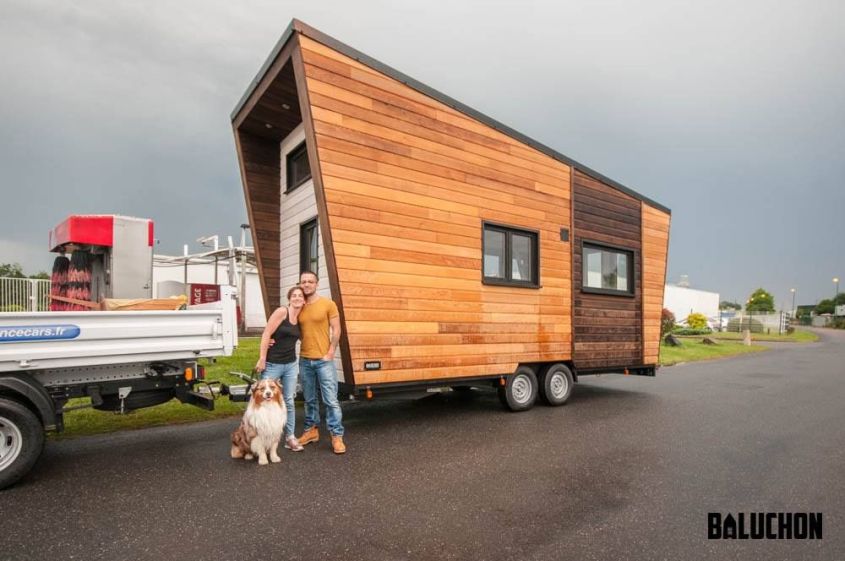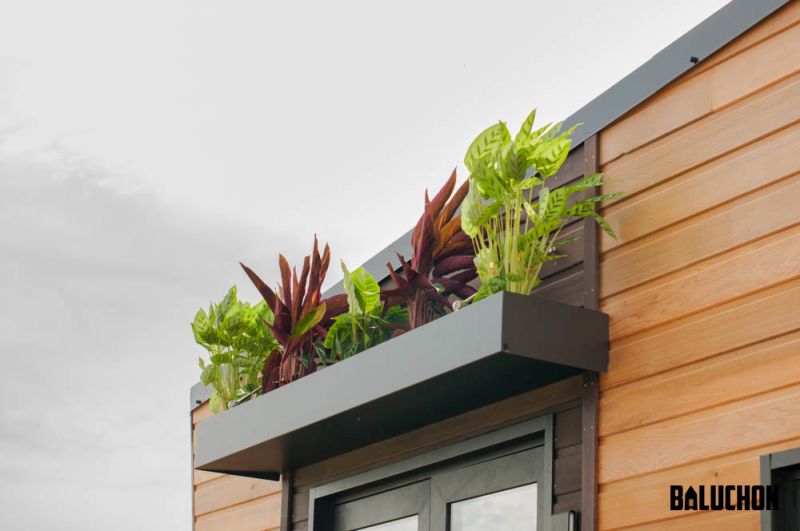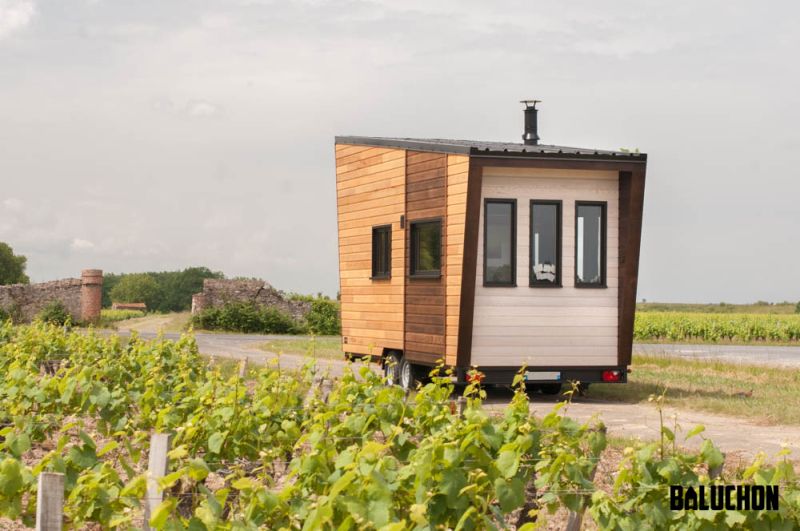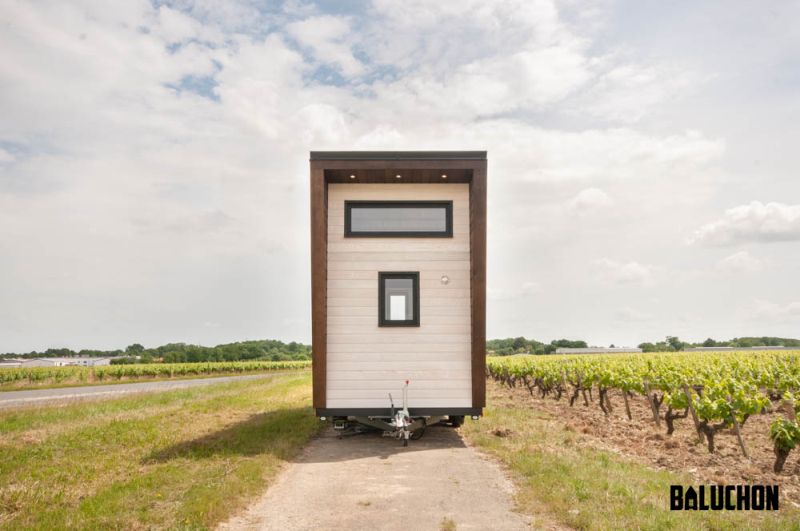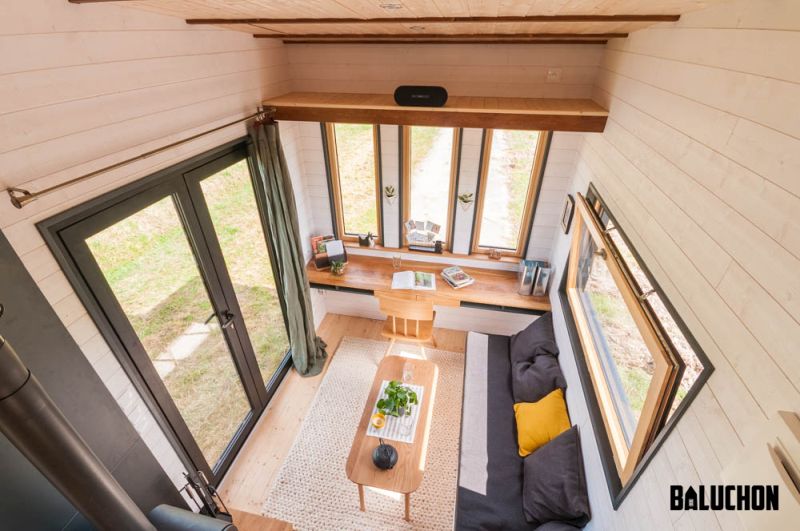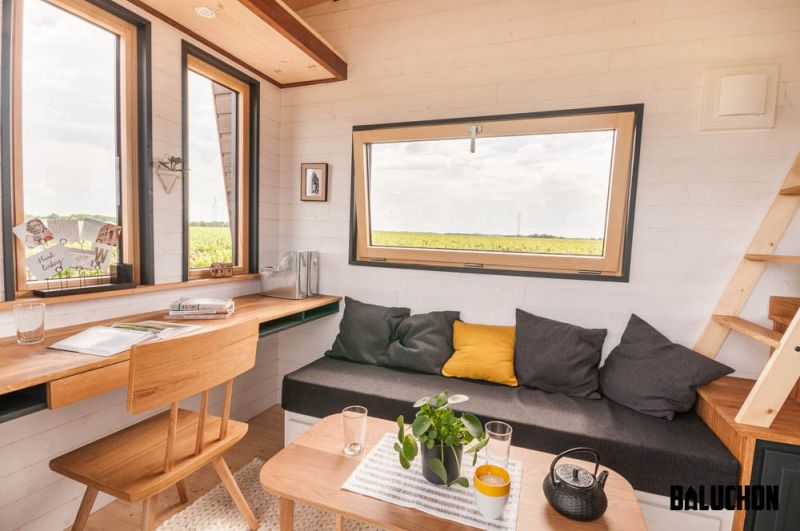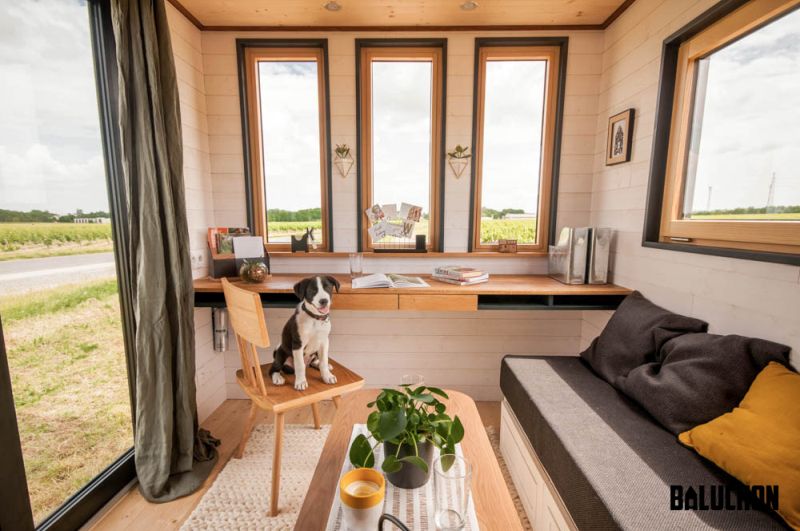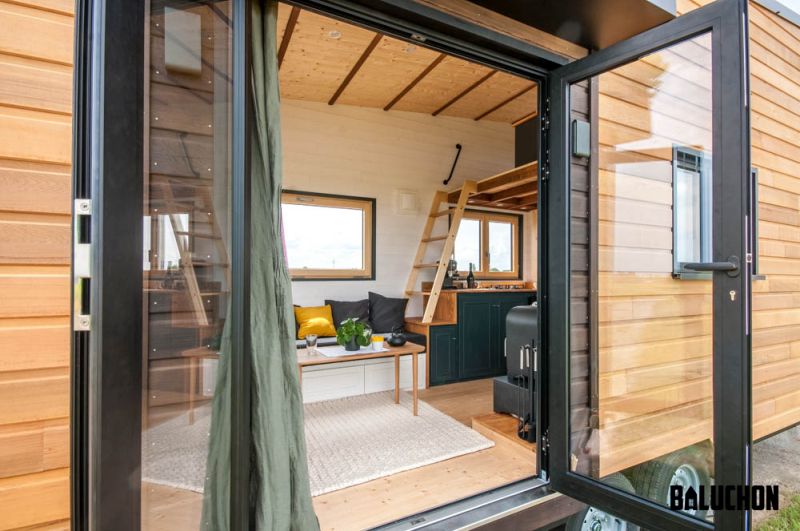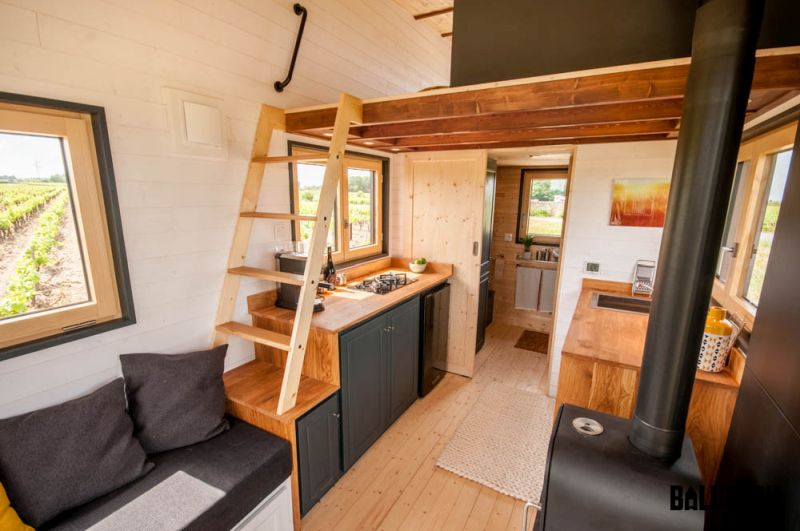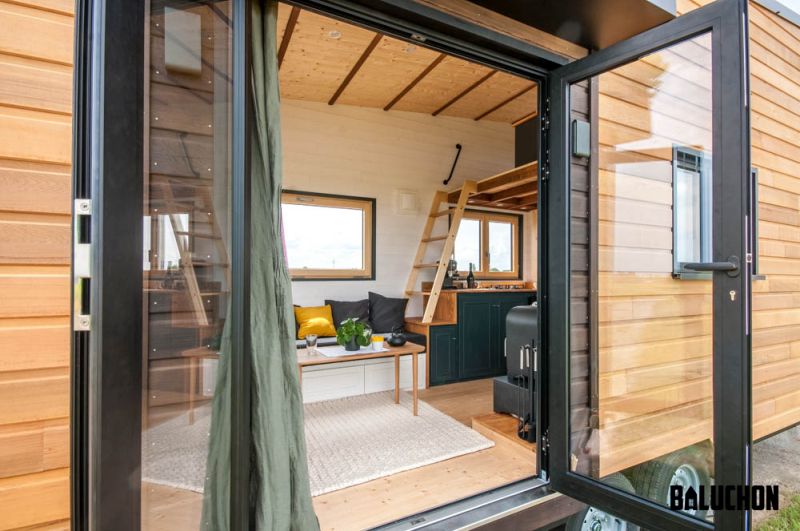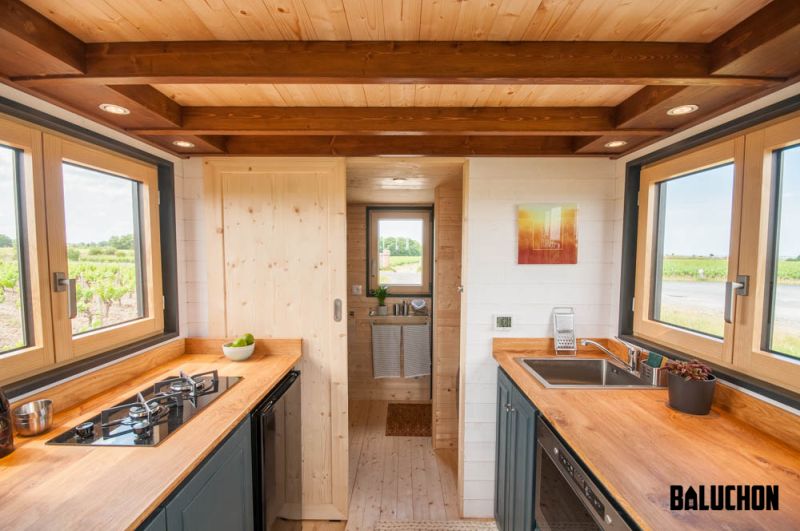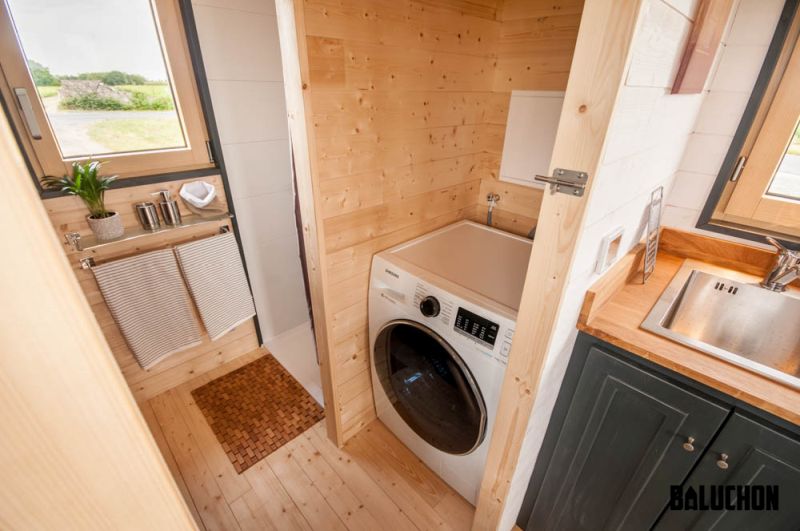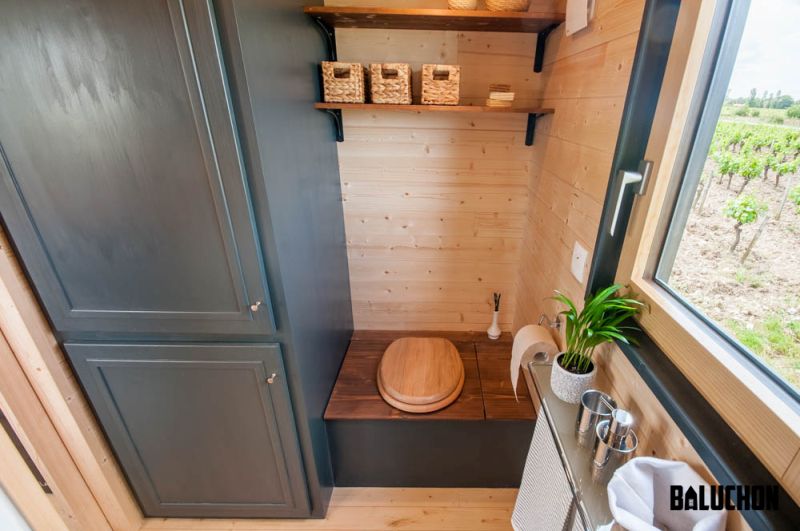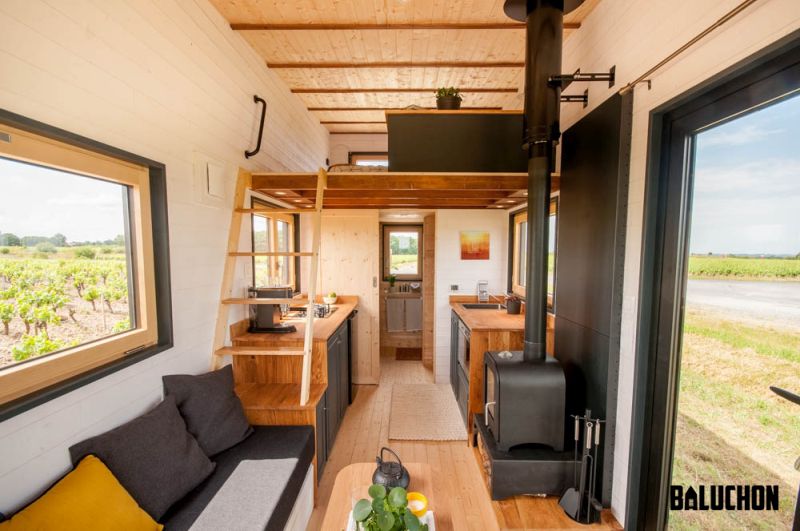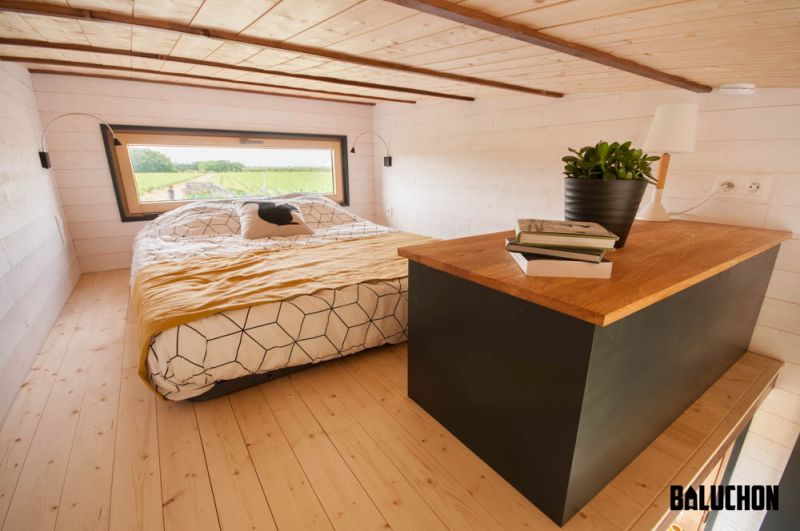 Via: TinyLiving