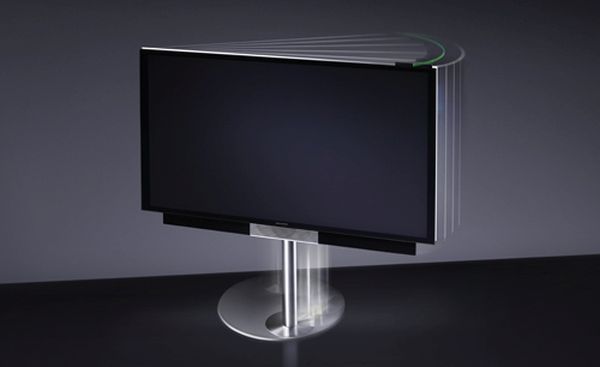 Danish design manufacturer of high-end Hi-Fi systems, Bang & Olufsen has launched BeoVision Avant, the latest 4K television that rotates, slides, extends and even follows its user within a room. Its 55 inch LED panel is made by Samsung and has brilliant viewing angles along with bright color screen. The television has built-in audio system with eight speakers and eight amplifiers. It also has a built-in light sensor that monitors lighting conditions of a room to automatically adjust accordingly for better viewing experience.
This sleek 4K television comes with various motorized stands including wall-mount option, a floor model, and a stand designed especially to sit and control the position of the television. The stand allows the television to change its position in nine different ways using its BeoRemote One. The remote is designed to replace remotes of TV set-top box, Blue-ray player and Apple TV as it alone will function to control all.
Bang & Olufsen launched an impressive one-touch BeoSound Essence sound system four months ago and now has created this Avant TV with a unique free-standing technology and mimic a theater like environment in a house. Technology like this does not come cheap and so does BeoVision Avant, which is priced at £4,000 (approx. US $6740). But, price is no bar if you want a stylish television with unique technology in your home.
Via: TheGuardian