Bape has been creating buzz this year with its long list of apparel collaborations that include Disney, Felix The Cat, Jaws, etc. Apart from that, the company has also stepped into home furnishing market with its ABC camo furniture. The latest addition to its furniture range is camo-patterned furniture line that's made in collaboration with Japanese manufacturer Karimoku.
Bape x Karimoku furniture collection comprises one-seater, loveseat, three-seat sofa and three-shelf wood bookcase with multi-camo lining. All the furniture pieces boast the signature Bape camo pattern, which makes it a fashion-forward furnishing for any contemporary home interior.
Moreover, each furniture unit is available in different color varieties such as a standard military green, a bright blue and a neon magenta/pink. So, you can select the lineup in any color as per your home interior.
Bape's first furniture line with Karimoku is limited to few pieces that will be sold exclusively through BAPE Gallery Kyoto. For more information on this limited edition Bape x Karimoku furniture line, visit the company's online retail store.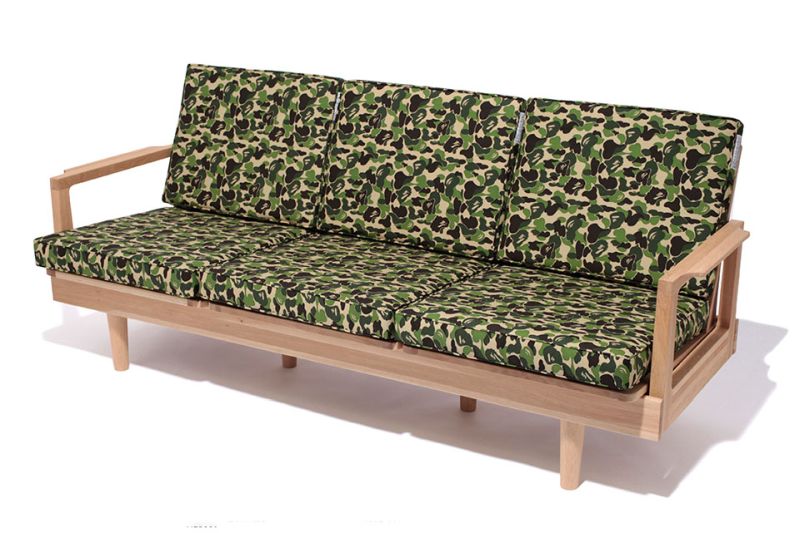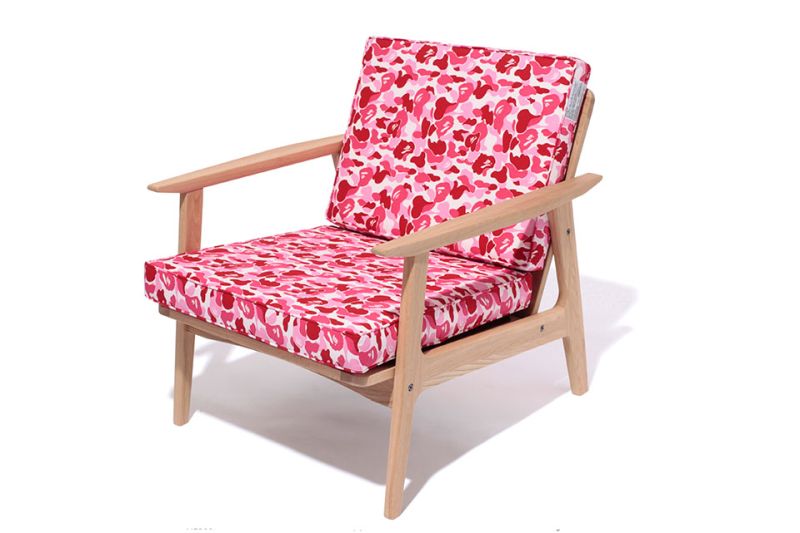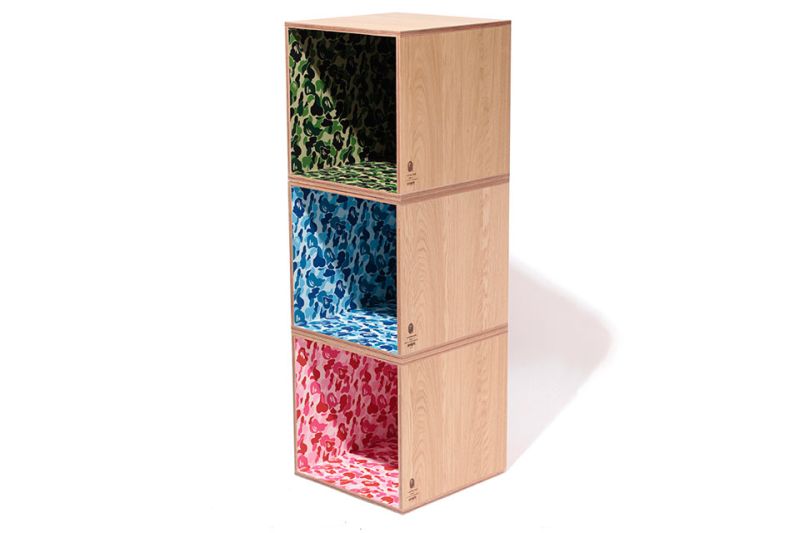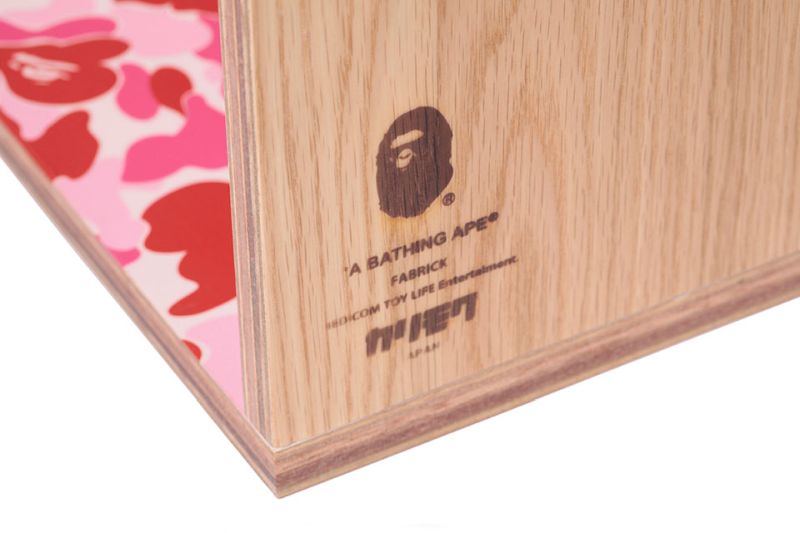 Via: Highsnobiety