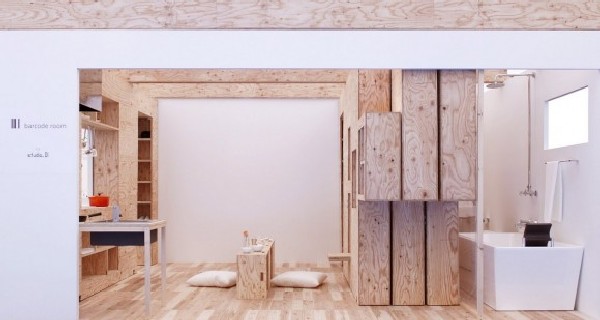 Multifunctional furniture is all the rage in modern times and with studio apartments and attic spaces being turned into living quarters that are constantly looking to save up on leg room, space is indeed an absolute premium. The Barcode Room designed by Alex Knezo and Akinori Hamada of Studio 01 is one such design that seems to pack the entire world into its compact form. The custom designed and beautifully crafted bare wooden unit is made up of many bars and can be moved around on track to create various spaces that suit your specific needs.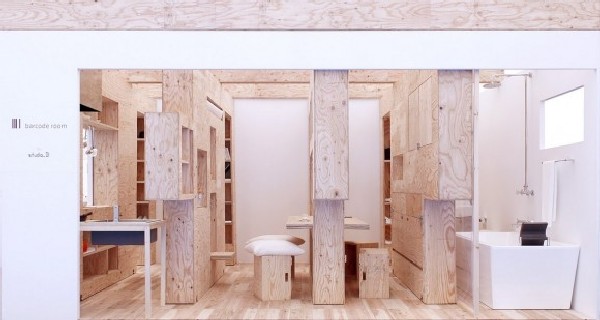 In more simple terms, one can fold up the entire unit into a compact unit when you need more gatherings pace and can unravel it as it transforms the existing home and fills it many shelves, wooden furnishings, seating spaces that can be drawn out when needed and countertops that are spacious and comfortable to use. Depending on your own personal choice and how you wish to transform it, it can be easily configured into living space, kitchen station, dining unit and a whole lot more.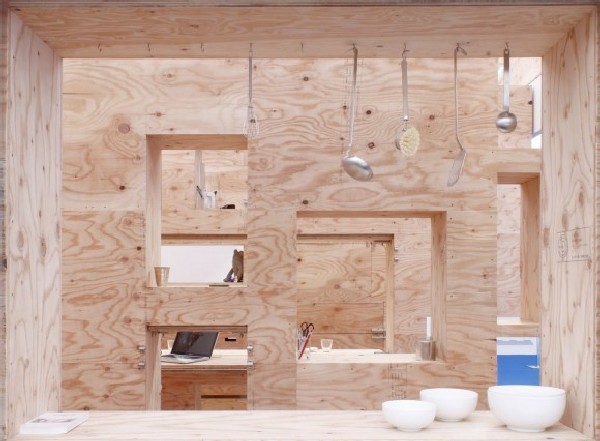 The idea of such a unit might be nothing new, but something so elaborate and multidimensional is indeed a wonderful improvement. While the wooden creation might look a tad bit bland, maybe a dash of color and varying wooden surfaces will light it up to suit your own studio apartment.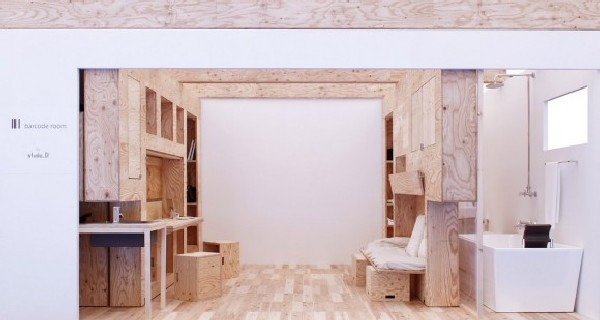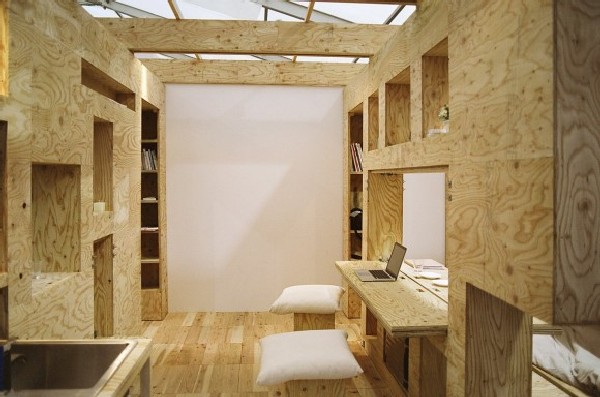 Via: spoon-tamago