Most of us wake up every morning on hearing the irritating buzz of alarm clock, and after that rush towards the kitchen to prepare coffee to get an instant kick of caffeine for a fresh start. But, what if you could own an alarm clock that wakes you up with a fresh piping hot coffee every morning?
Well, all thanks to UK-based designer Josh Renouf this alarm clock has already become a reality. He has created the Barisieur Alarm Clock, which is designed on a clever concept of combining alarm clock with coffee brewer. The whole setup includes a glass jar for keeping water, a small vessel for milk, two small casings for coffee and sugar, and a glass mug for collecting a freshly prepared coffee.
This assembly is inter-connected through small steel pipes that mix water, milk, coffee and sugar in appropriate proportion for a perfect coffee every morning. All you need to do is keep all ingredients in respective jars and set an alarm, the previous night before going to sleep. Then the device will automatically start brewing coffee in the morning before the set time, so that you're coffee gets ready at the time you wake up.
In spite of the boring sound of alarm, the Barisieur wakes the user with subtle sound of small ball bearings present within a glass jar containing water. These balls heat up water due to induction and spreads fresh smell of coffee for your senses to become engaged before you wake up. This way, you'll get up easily in a happy mood with delicious cup of coffee ready at your bedside.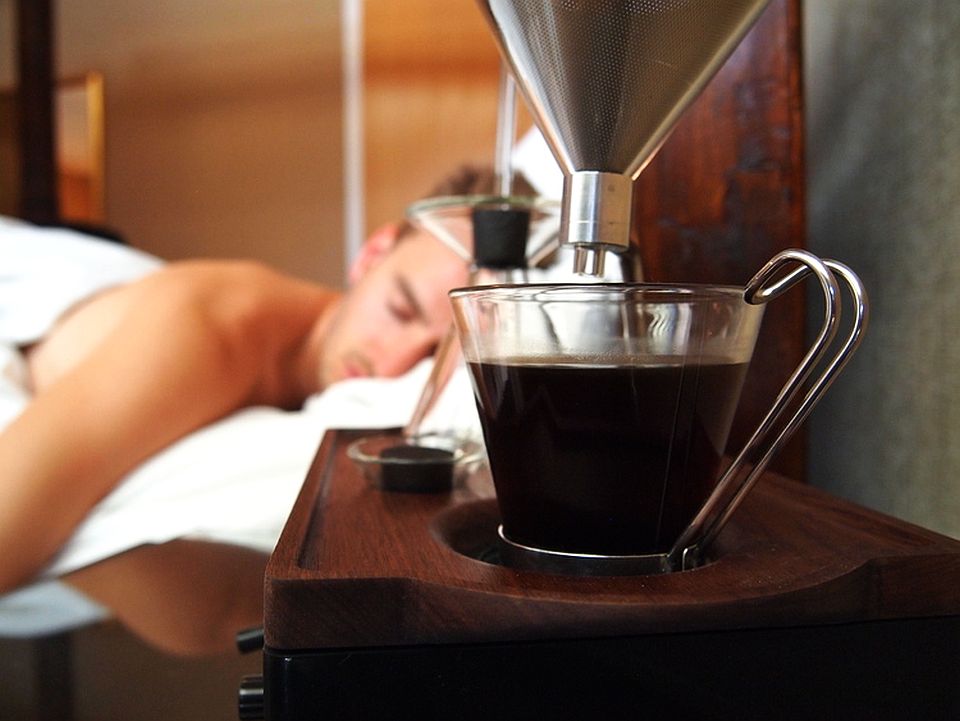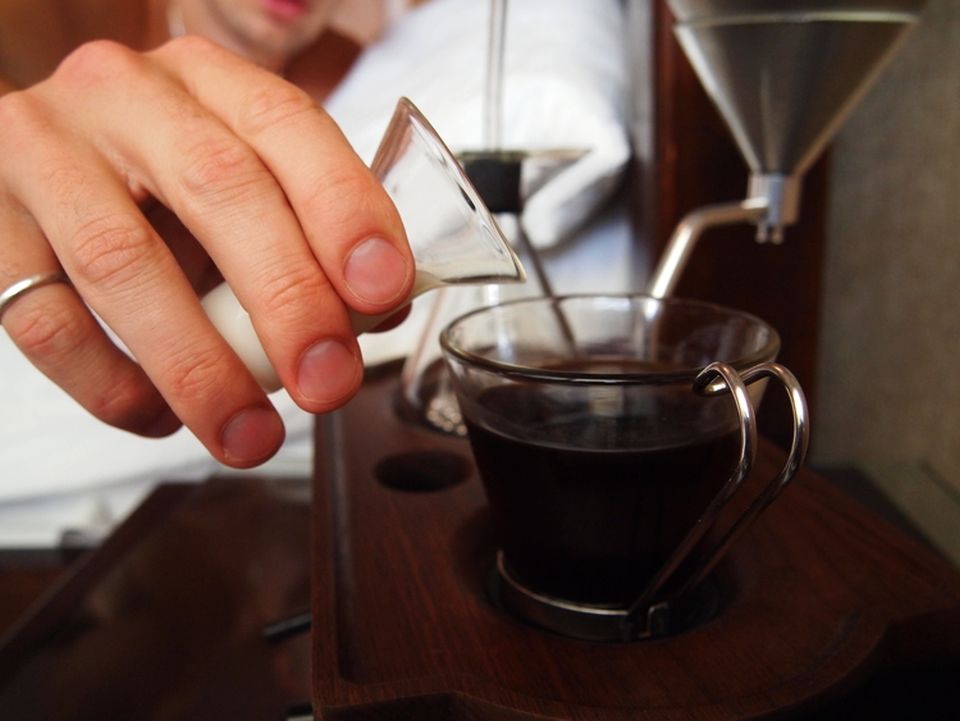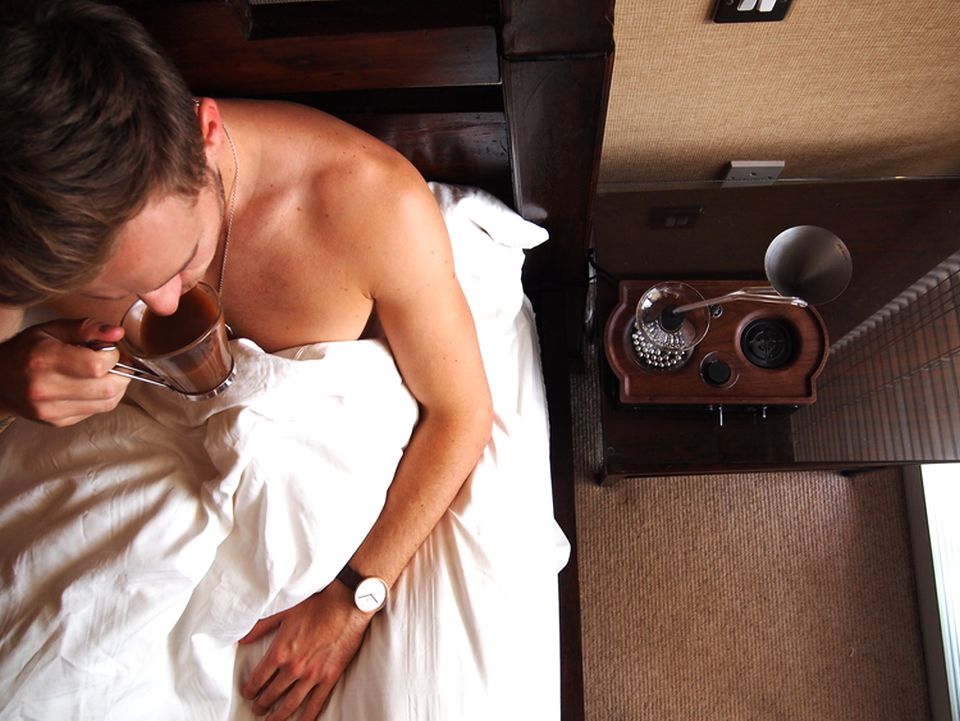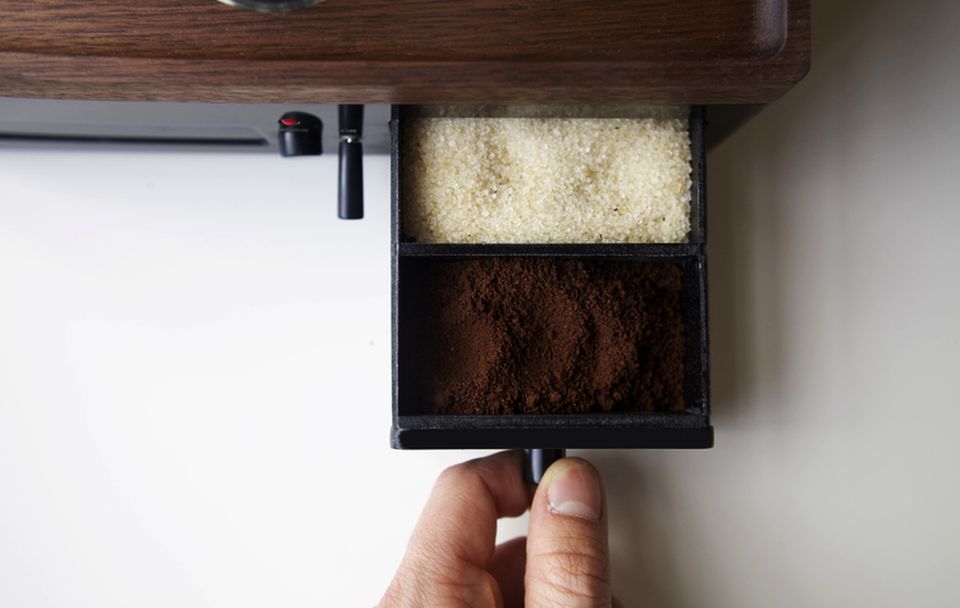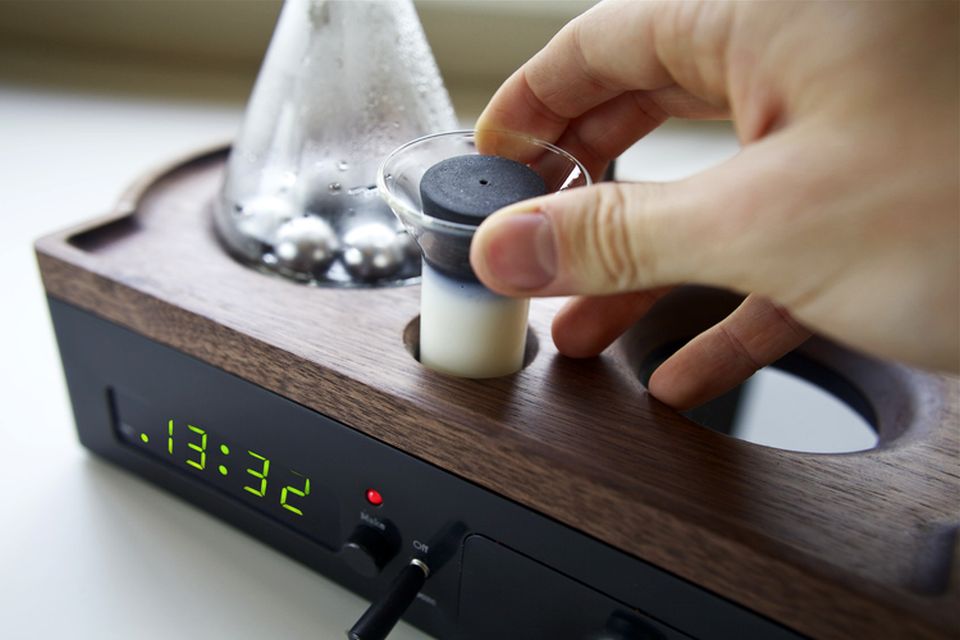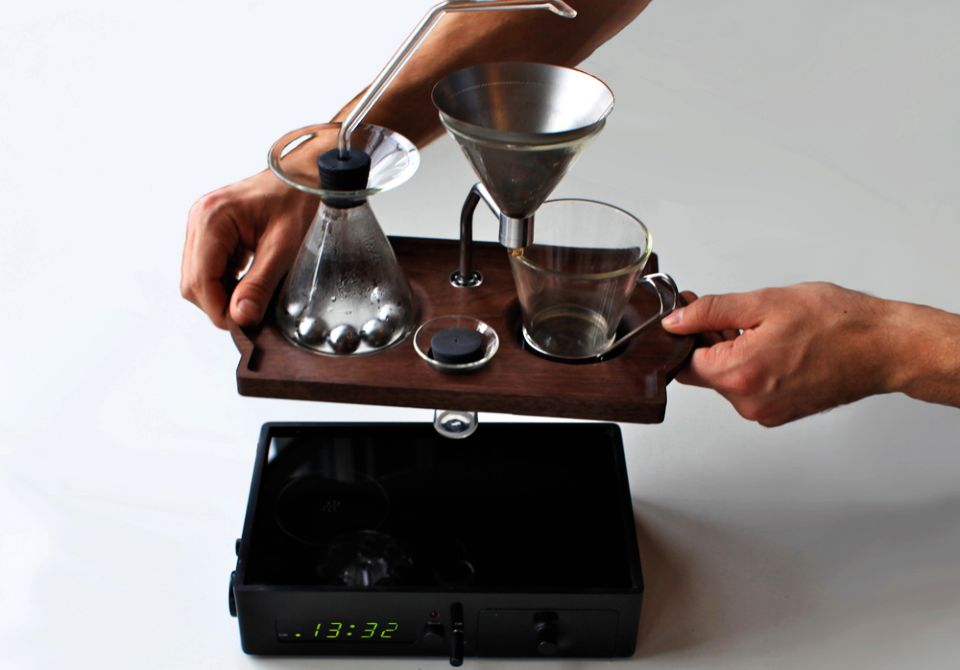 Via: DesignTaxi