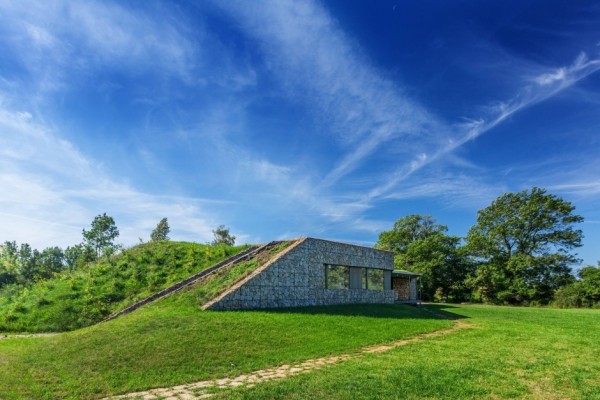 Looking like a Hobbit hole of the future, the above pictured conception is actually a hunting lodge set in the picturesque surrounding of a game preserve in Czech Republic. Designed by architectural firm Basarch, the lodge utilizes the lush landscape as a part of its structural as well as functional entity. In this regard, the design emerges from the ground level with a gentle gradient, with a bed of lush green grass and shrubbery almost camouflaging its 'back roof' section.
This visual 'camouflaging' alludes to the nature of hunting, which requires both skill and prowess of imperceptibility. However, beyond just symbolism, the hunting lodge also comprises of two hefty side walls that give solidity to the structure. Made from stone and timber, these walls follow the traditional building methods of the area, thus exemplifying vernacular architecture.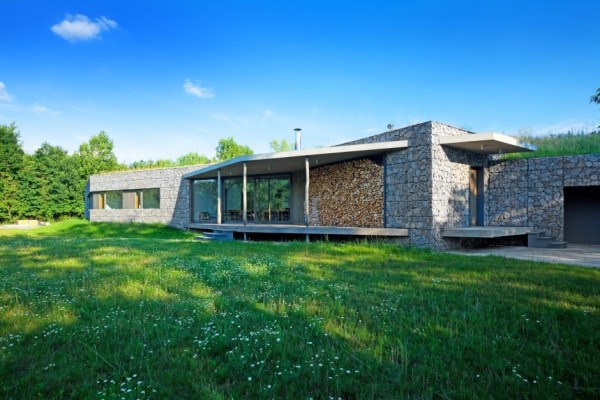 Housed within these walls is the main interior space of the hunting lodge. Comprising of white washed facades with appropriate furnishings, the enclosed zone is in start contrast with the rustic, natural essence of the outer shell. Finally, coming to its spatial function, the 230 sq m area grandiosely poses as a trophy room for the dedicated hunter.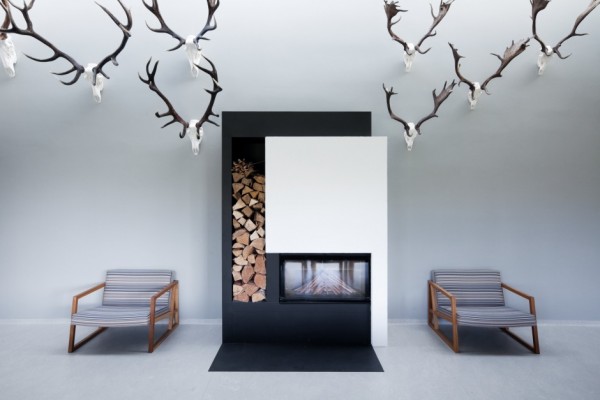 All images are courtesy of Lukáš Pelech
Via: Basarch