Brussels-based Michel Boucquillon recently unveiled its latest creation – a minimally designed washbasin entitled Battigia. Created for Italian design house Antonio Lupi, the basin is a Corian sink that retracts into the wall to stay completely out of sight when not in use.
The basin is part of the new design concept by Antonio Lupi emphasizing on both beauty and functionality. Utilizing vacant spaces present in a bathroom like wall, the basin beautifully retracts inside the wall hiding faucets and water splashes inside it while highlighting only a thin sheet of glass.
Using cavity of the wall as container to position the sink, Battigia is plastered and painted like rest of the surface. Incorporated with white and blue LED lights, the Corian sink can be made in wood and marble as well. 90, 108, 126 and 180-cm are standard sizes, however, the basin can be made to order, offering more freedom for designing one's bathroom interior according to available space.
Michel Boucquillon's vision to create objects that complement man is beautifully showcased in Battigia. Minimal design and striking lights offer a complete new vision to bathroom and bathroom accessories while creating a striking characteristics to transform dimensions of your bathroom in entirely a new way.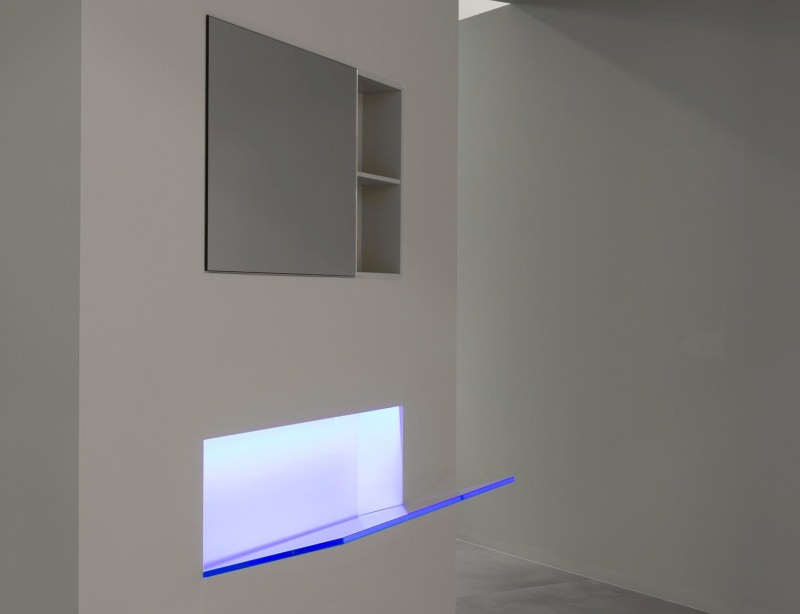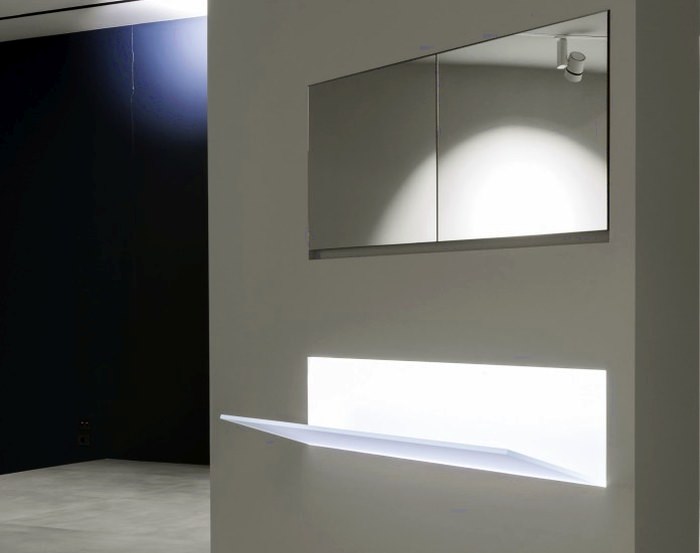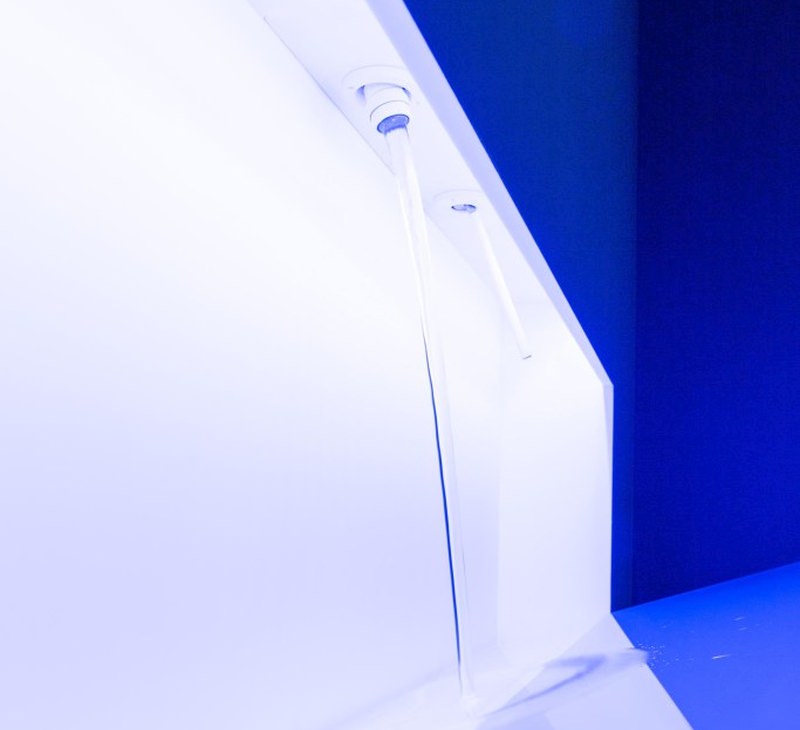 Via: Fabioluciani