This cool prefabricated treehouse nestled amid oak trees in Halden, Switzerland near Lake Constance is designed by German architectural designer Baumraum. It is designed for two friends Helgard and Nina who were dreaming of owning a special hideaway for themselves and their guests. They wanted a treehouse that provides a comfortable environment for psychotherapeutic conversations amongst nature.
The treehouse was prefabricated in Germany and then assembled on site. This 236-square-foot treehouse, perched on four wooden pillars, features a gabled roof and a glazed wall overlooking a picturesque view of an orchard down to the Thur River at the bottom of the valley.
It's all black exterior design is a striking contrast to the natural surroundings. Inside, there is a living room, kitchen and a loft bedroom with a skylight to gaze stars at night. There's an attached bath with a shower and a natural stone sink.
Oiled oak is used in the walls, ceiling, floor and to make the furniture in-house. There is also a terrace which is shaded by a nearby tree.
Also Read: 40+ Most Inspiring Tiny Houses on Wheels
The designer has kept the treehouse design simple and incorporated all the required features for a comfy stay.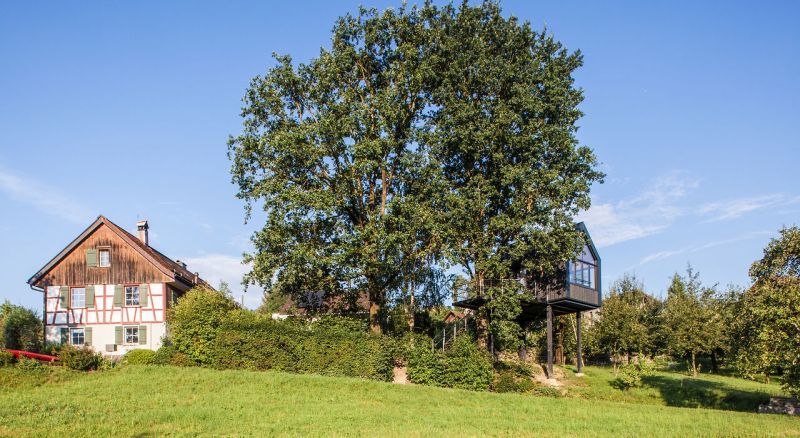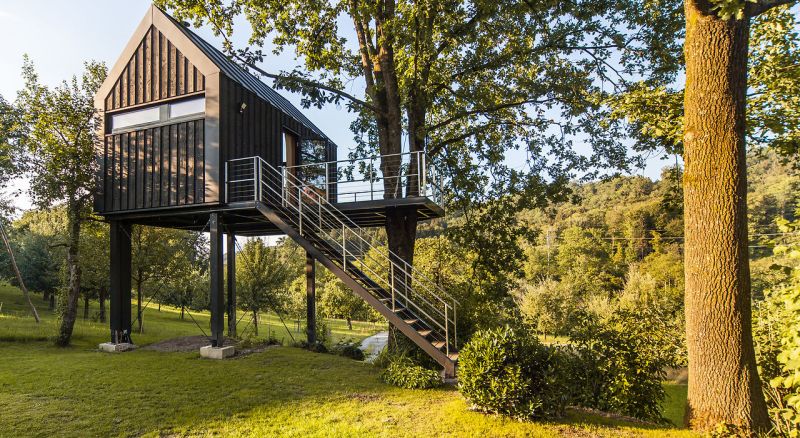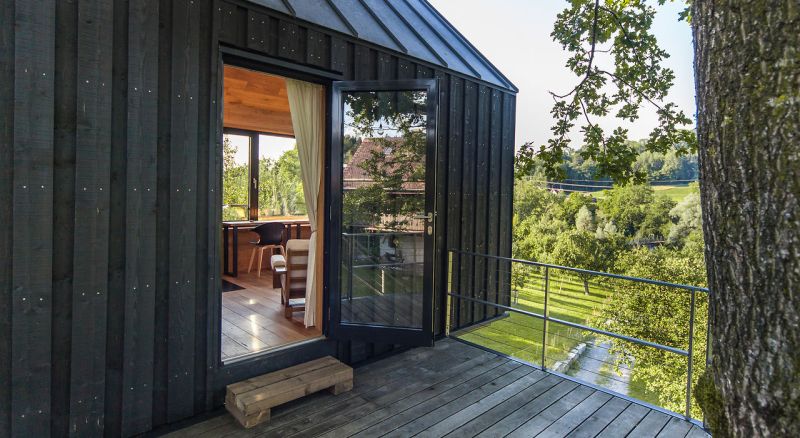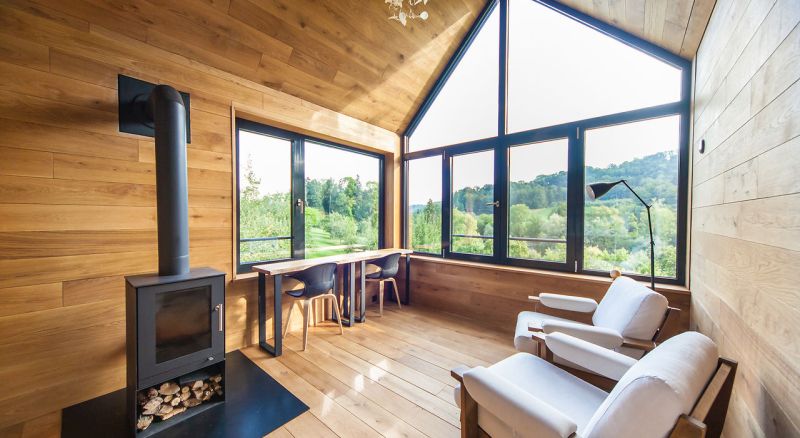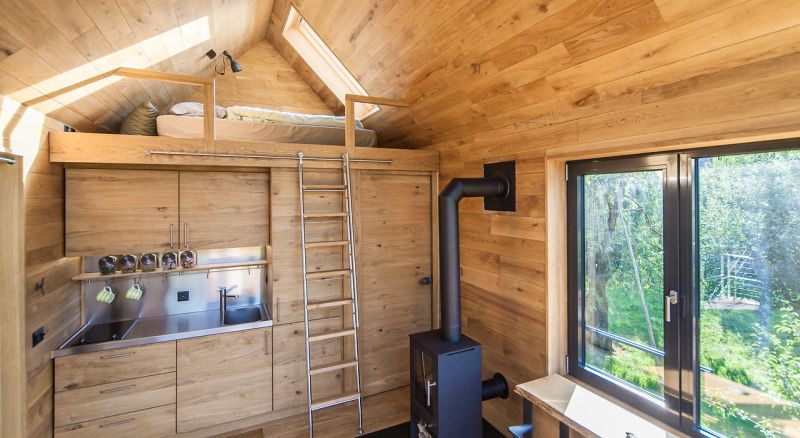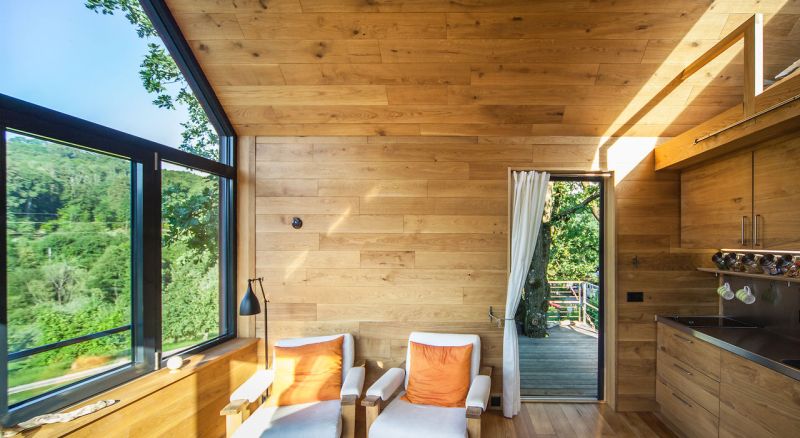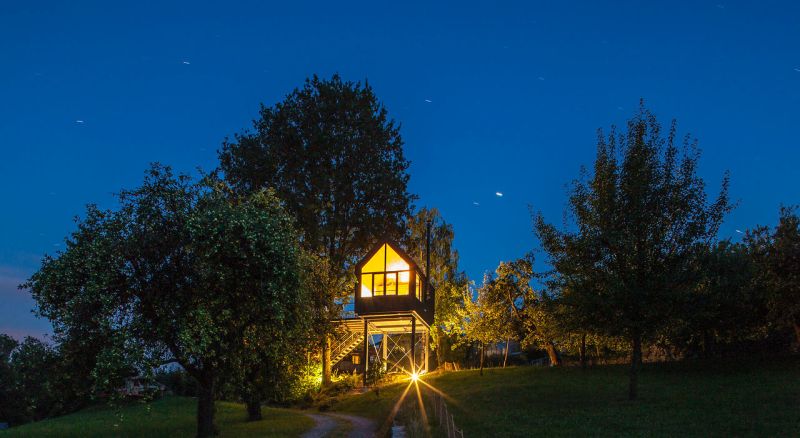 Via: Inhabitat