Suck UK's BBQ Toolbox is portable barbecue grill that looks like a metal toolbox, but it's not meant for holding screwdrivers and wrenches. It folds up to form a box-like unit with convenient handles for easy transportation to any desired outdoor location.
On unfolding, the barbecue unit reveals a warm rack and storage tray for holding extra hot chilli sauce, herbs or spices. The unit houses a sufficient 8 x 15-inches stainless steel grill area, for cooking your steaks or burgers with easy. Beneath the removable grilling tray lies a tiny charcoal compartment with adjustable vent to control the flow of oxygen over burning coals.
The BBQ unit also features a compact warming rack for keeping your steaks and cheese burgers warm enough for eating anytime. Warming rack is slightly above the cooking area to prevent overheating and burning of steaks or buns.
It is made from stainless steel that's further coated in super high temperature red paint. This means it can withstand any amount of heat without peeling off the paint. It is a must have device for any BBQ enthusiast, who is looking to become a true master on the grill.
So, this summer get outside, fire up the barbecue toolbox, and enjoy outdoor barbecue in style. You can purchase this handy BBQ Toolbox from company's official website for £70 (approx. US $100).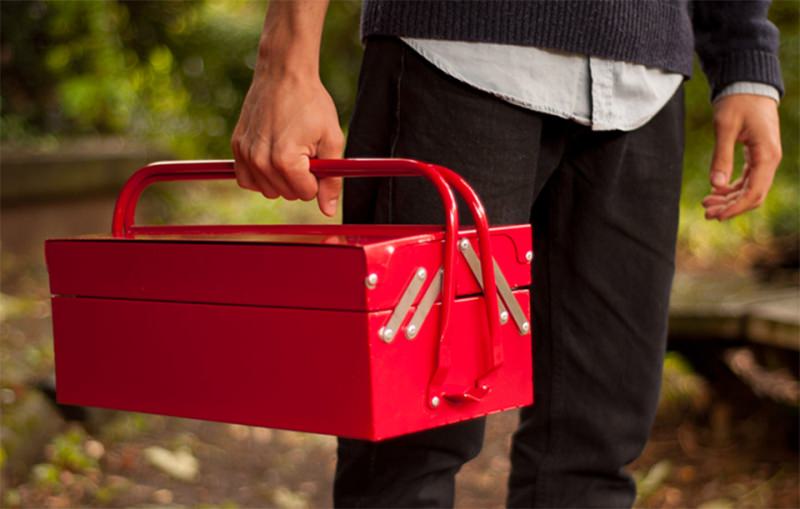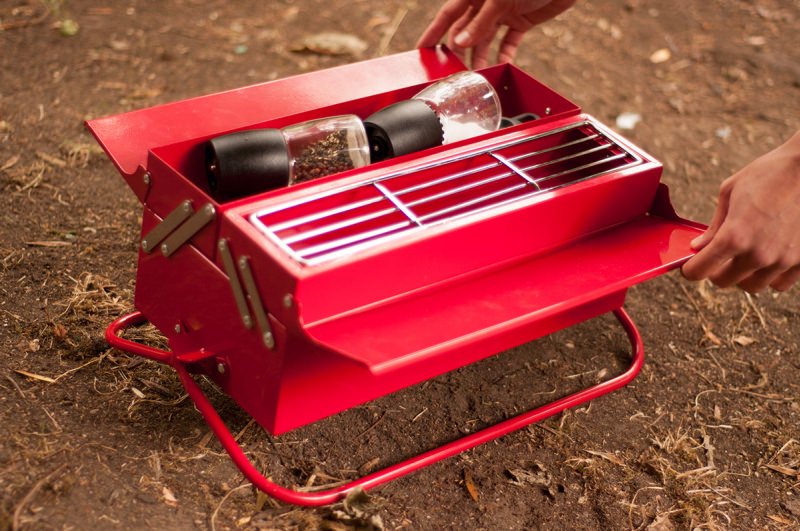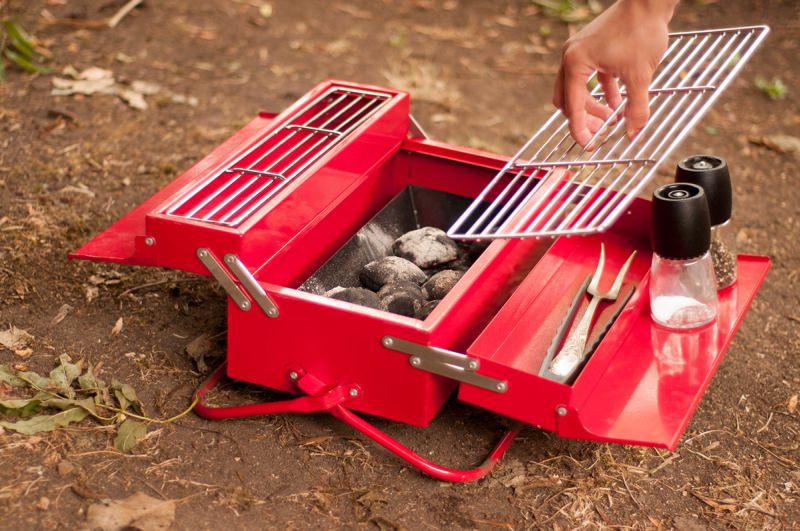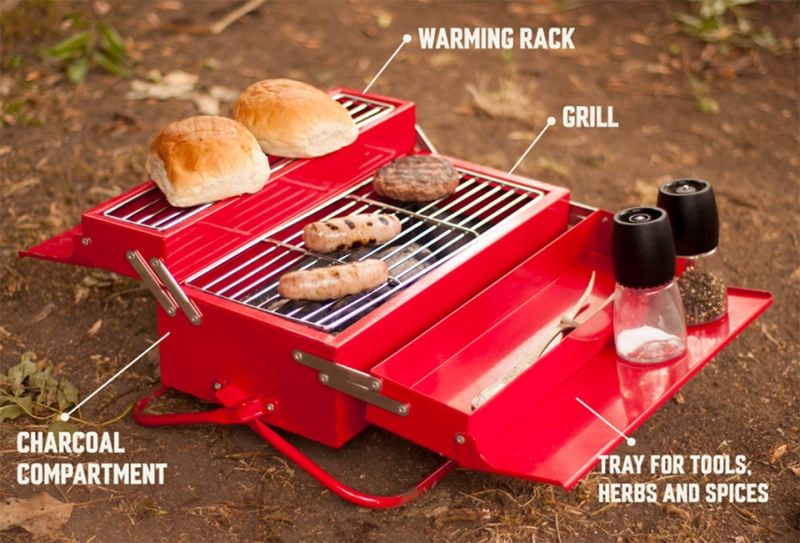 Via: Awesomer