American architectural practice Bohlin Cywinski Jackson (BCJ) has built a sleek expansion at High Meadow, the Fallingwater Institute's home base for its summer residency program. Fallingwater is the famed 1930s home designed by Frank Lloyd Wright.
Until now, the sleeping accommodation at the home base was limited to the four-bedroom cabin. But all thanks to the expansion, now more students can be accommodated with ease. The entrance of these new cabins consists of a central screened porch, which is attached to the existing building with the new construction. This porch area also acts as a communal dining and outdoor gathering space.
Made of Norway Spruce, the horizontal screen seamlessly extends along a walkway that leads to the four individual dwellings. The High Meadow residences boast contemporary layout with minimalist decor and furniture. Each abode includes two twin beds, a bathroom, a desk and a closet.
The new dwelling at Fallingwater Institute will reopen this spring when the second season of increased operation will start. High Meadow project even received the 2016 AIA Pennsylvania Silver Medal, the highest honor given by the Institute's Pennsylvania chapter.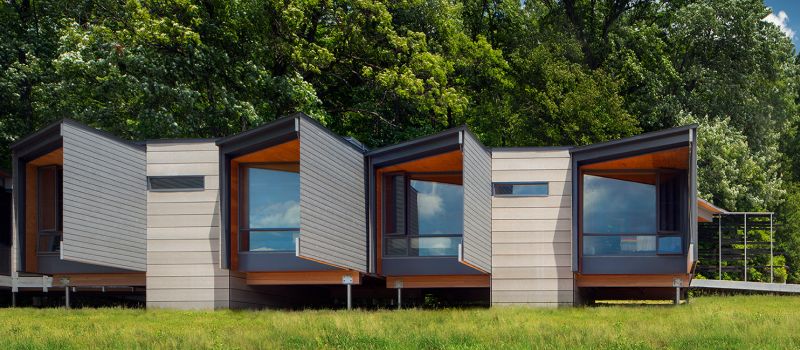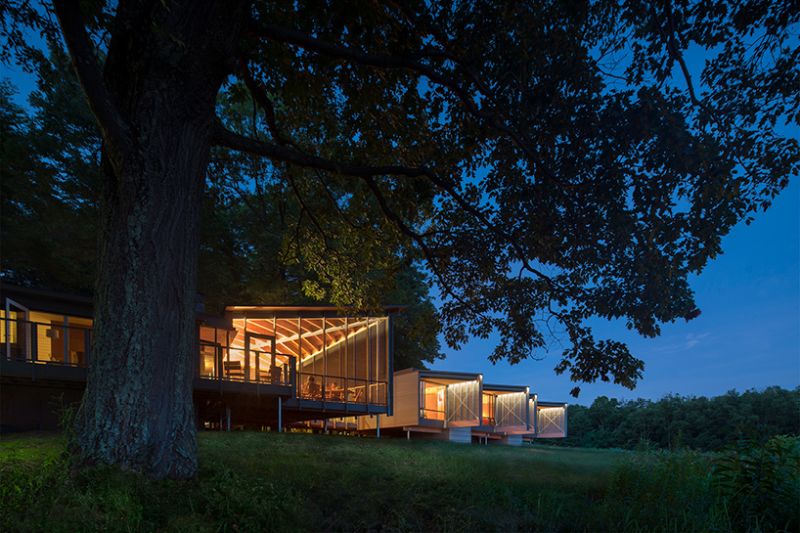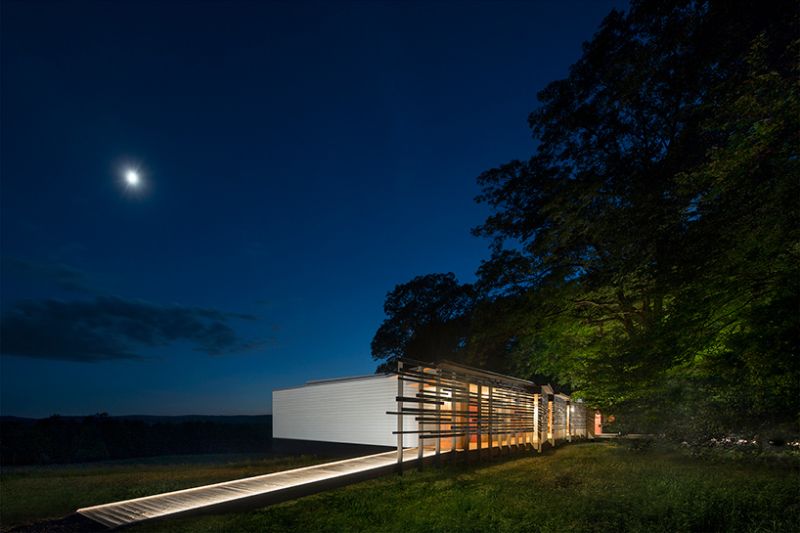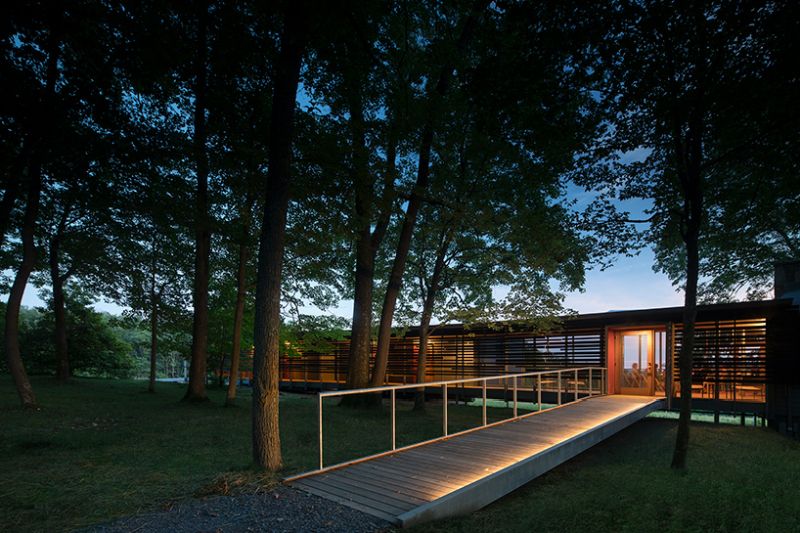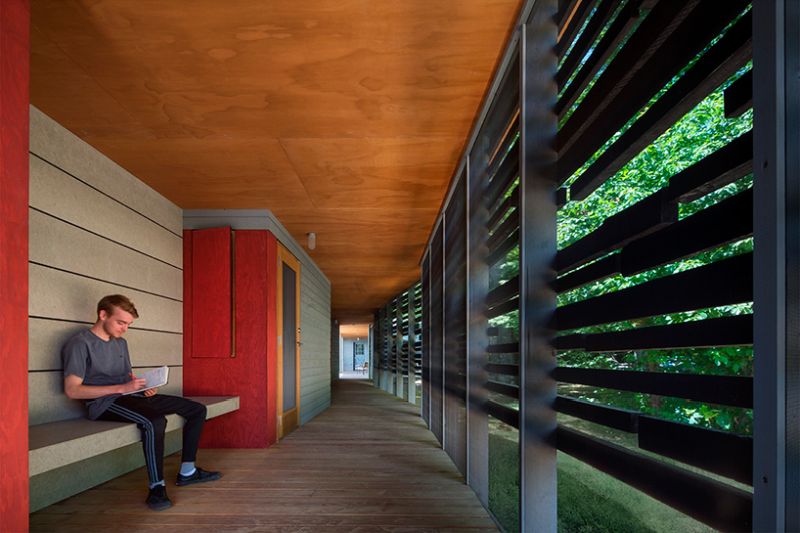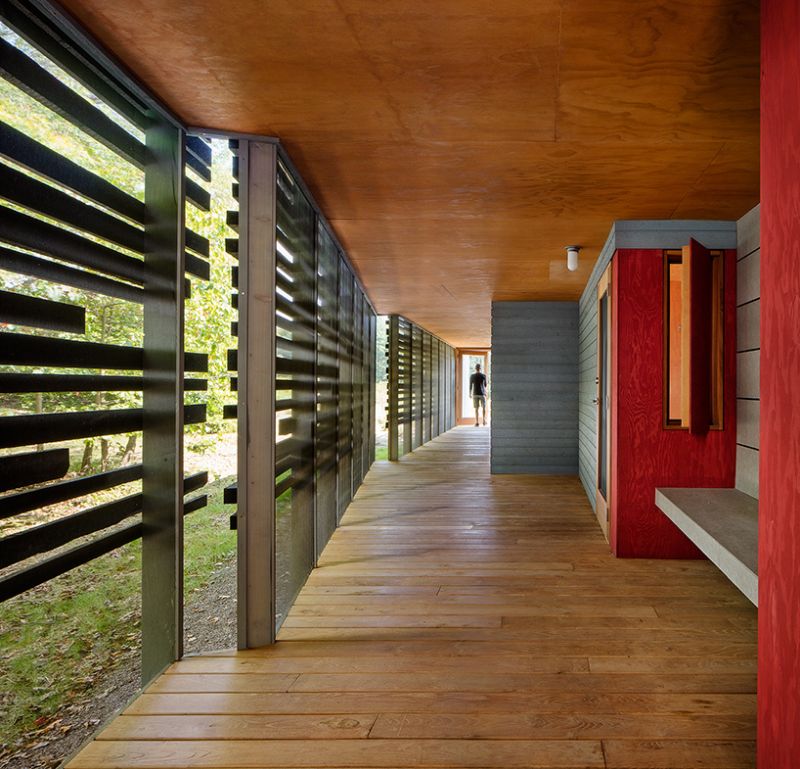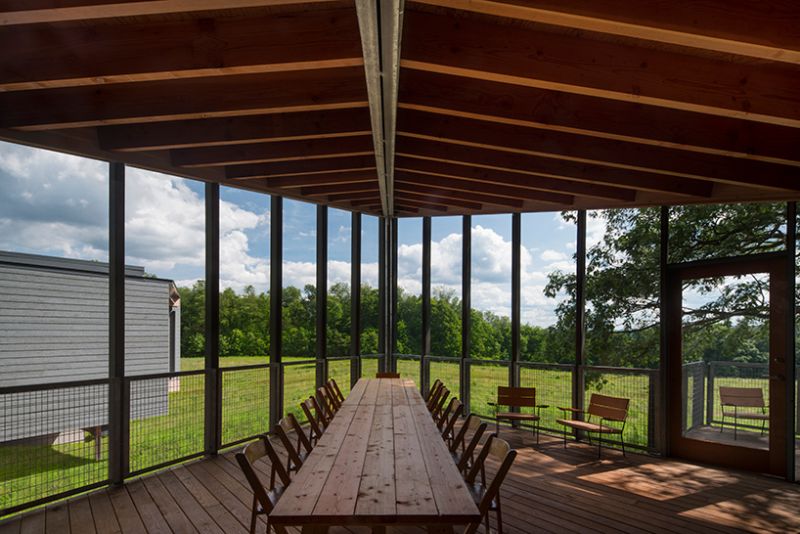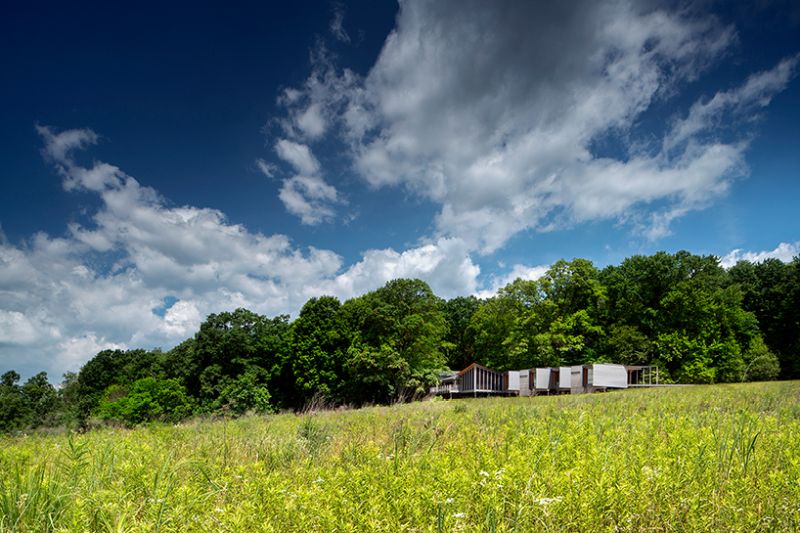 Via: Dezeen