This stunning timber-clad beach house dubbed Beach Hampton in Long Island was developed by New York-based Bates + Masi Architects. The site is just 150-meters from the shore of Atlantic Ocean with magnificent landscape views. The design of the house is somewhat angular that funnels outwards to maximize living space on a small plot in the popular New-Yorkers' holiday spot of the Hamptons.
The two-story beach house with timber-clad walls rests on a concrete podium. As the house is built on a restricted site with a tiny footprint, so it was planned as per FEMA restrictions. A wide deck outside glass walls of the lower floor offers a wide seating area, overlooking sea and other landscape views.
Huge glass walls are present throughout the house to bring in natural daylight and maximize outside views. However, blinder shades are also present to provide privacy to inhabitants. Upper level consists of bedroom and study with minimal interior and pastel colored furnishings. The architects have brilliantly designed the house that playfully interacts with natural amenities.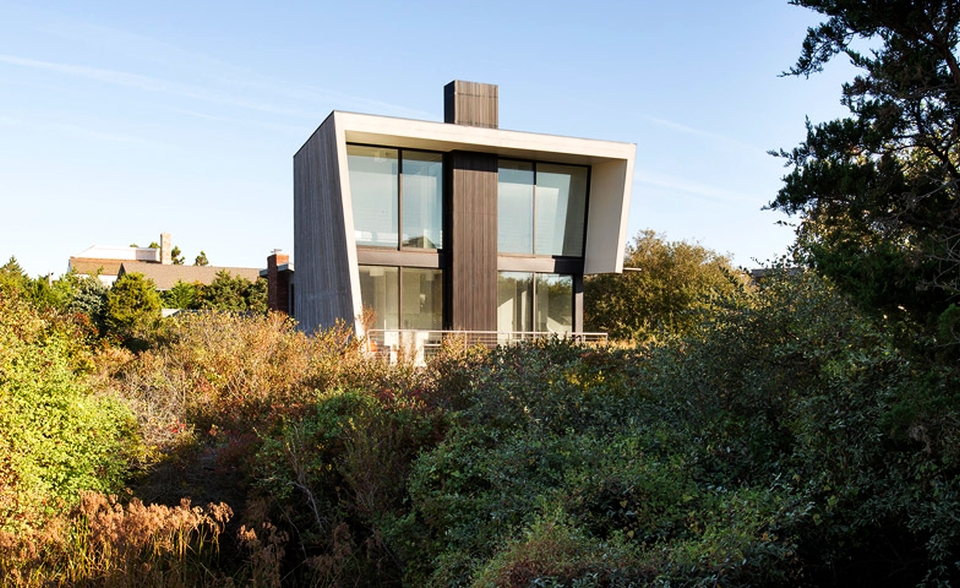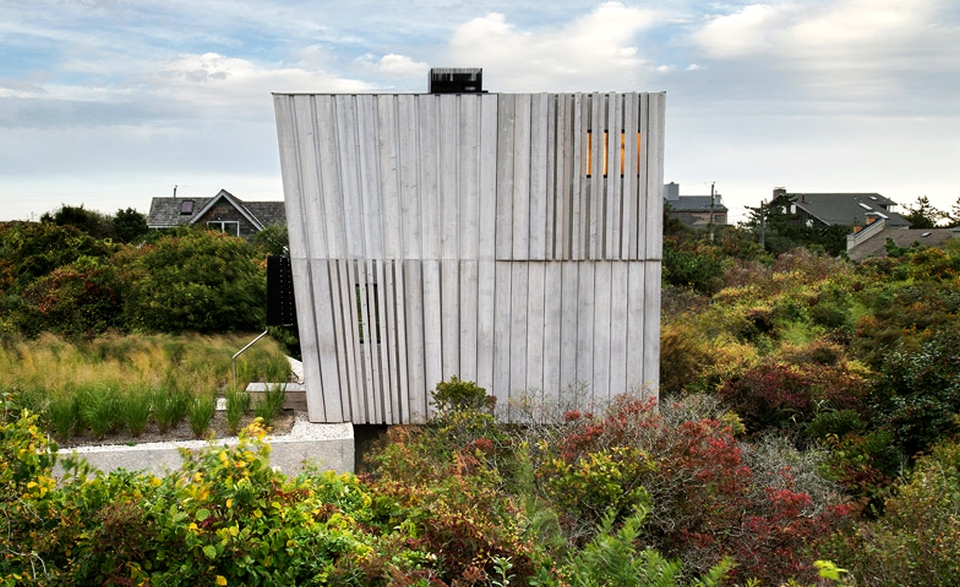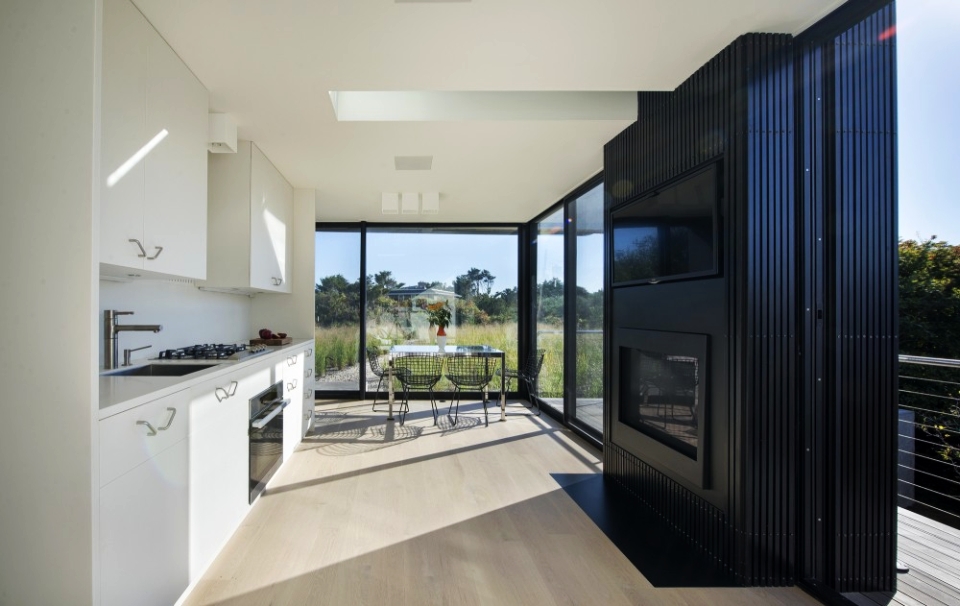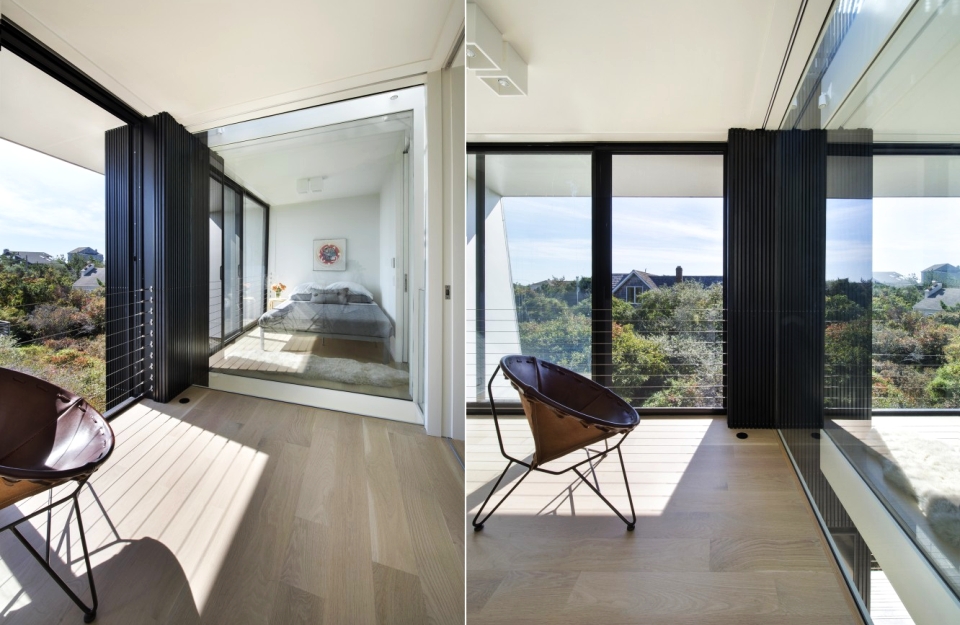 Via: DesignMilk