Interior designers Carla Barconte and Ludmila Drudi of Estudio Plök, teamed up with architect Mariana Paccieri, to design an imaginative and totally tech-free kids bedroom for Casa Foa 2018, an architecture and interior design trade show in Argentina. This playful bedroom for kids is devoid of technology to encourage their creativity without the influence of digital gadgets.
A huge bear drawing in the room indicates that the project #thebearscave has taken a cue from a natural cave. The room includes certain wood and lighting elements to create a unique atmosphere that urges playfulness. The entire space reminds kids of mountains and other natural materials, such as wood and cork.
The main bed reflects the design on which the entire theme is based. It has been tucked into a cozy nook to make little ones feel like they're living in an actual 'cave'. There is one bed that can be accessed via a climbing wall that overlooks the entire bedroom so that the kids are brought closer to the image of a cuddly bear. Another alternative to reach the second bed is by using the climbing grips that are installed on the wall.
This gives children a playroom to be physically more active rather than just sticking to the gadgets all the time. The upper bed has access to the wooden bookshelves. There is also a safety net next to the bed to stop kids from falling out. To make it look more aesthetic, lighting follows the complete line of the custom bed unit that also conceals a variety of closets.
That's not all, the room also has a third bed that remains hidden under the cave bed until required to accommodate an additional guest. In the corner, there's a small angled desk area above which two hanging pendant lights are positioned. Furthermore, a small wooden bench connects the desk to the bed, making the interior appear effortless.
Check out the images below to see how this Bear Cave-inspired kids' bedroom looks like: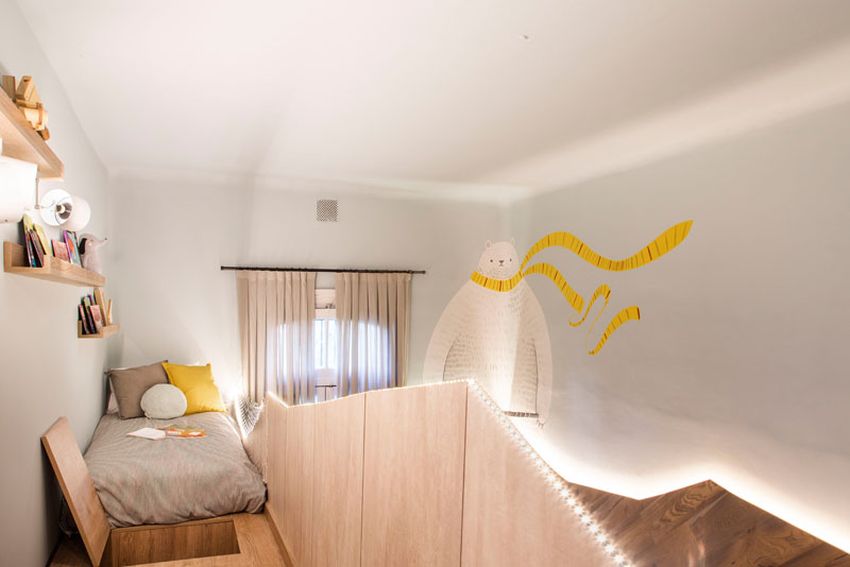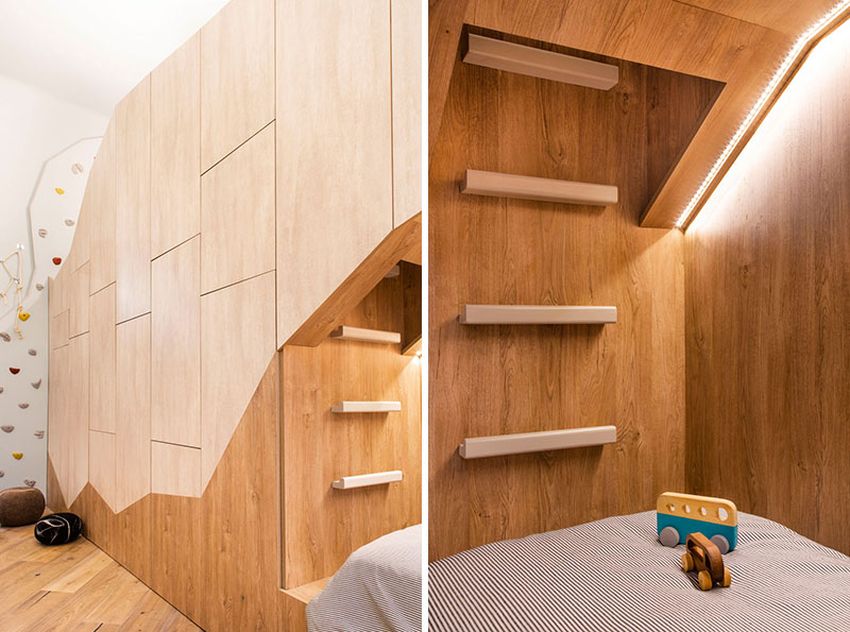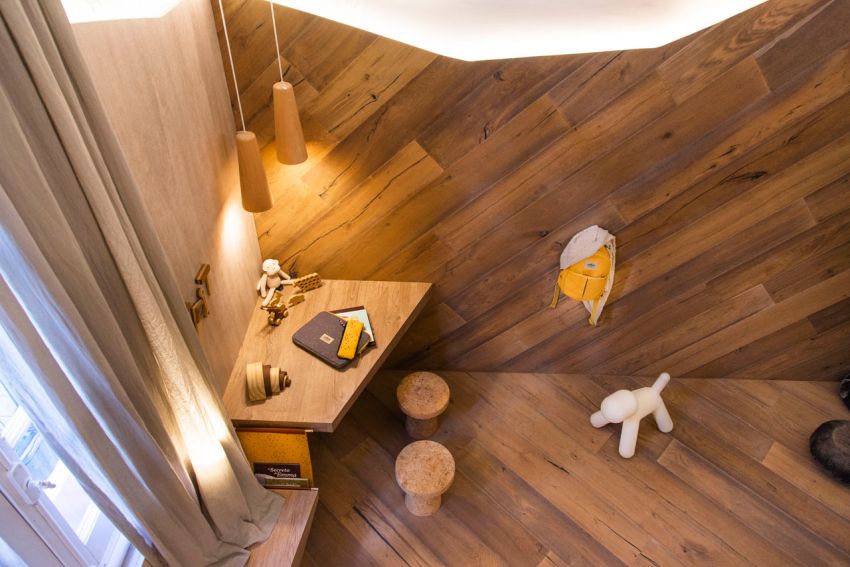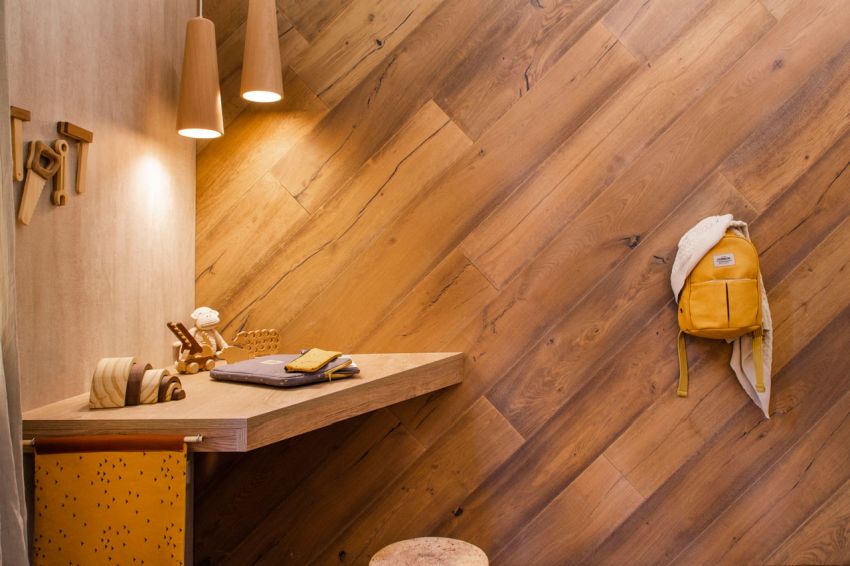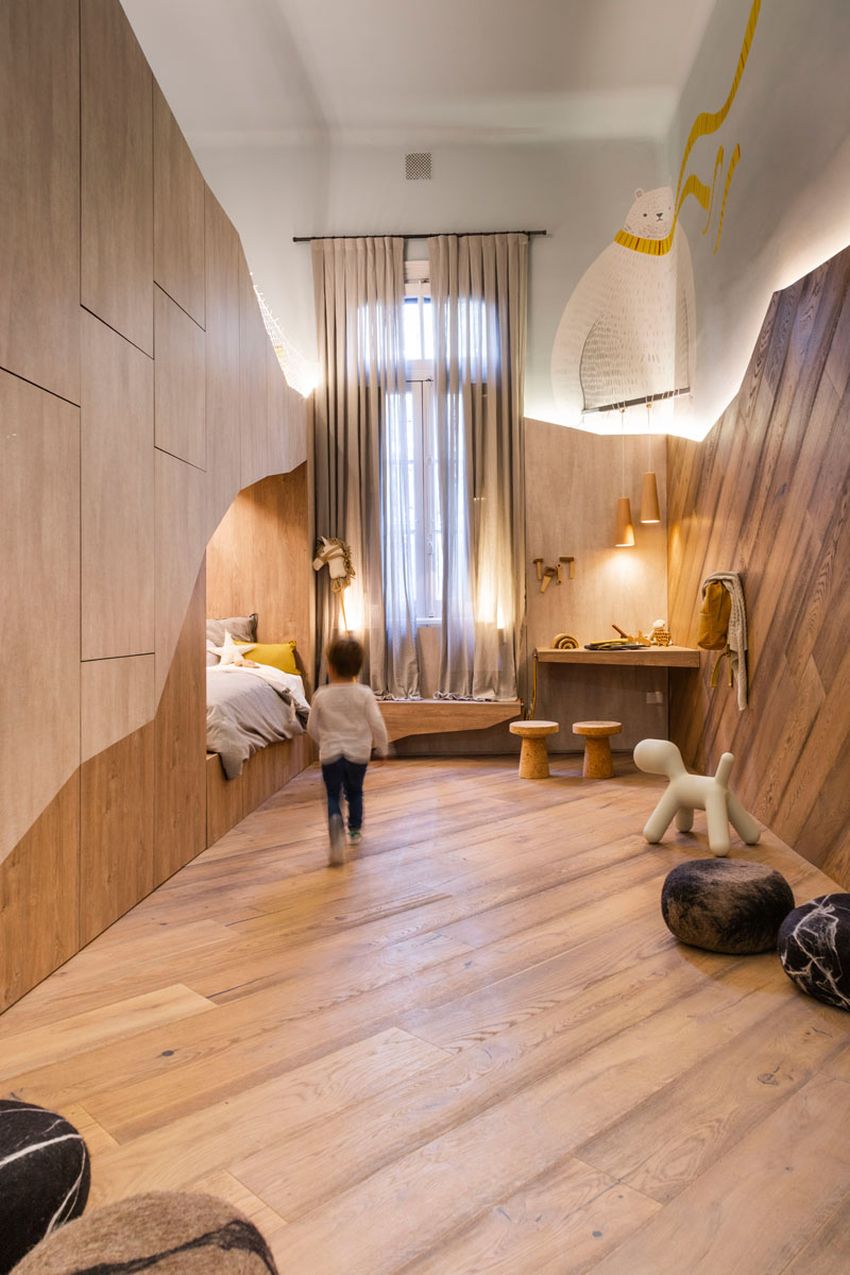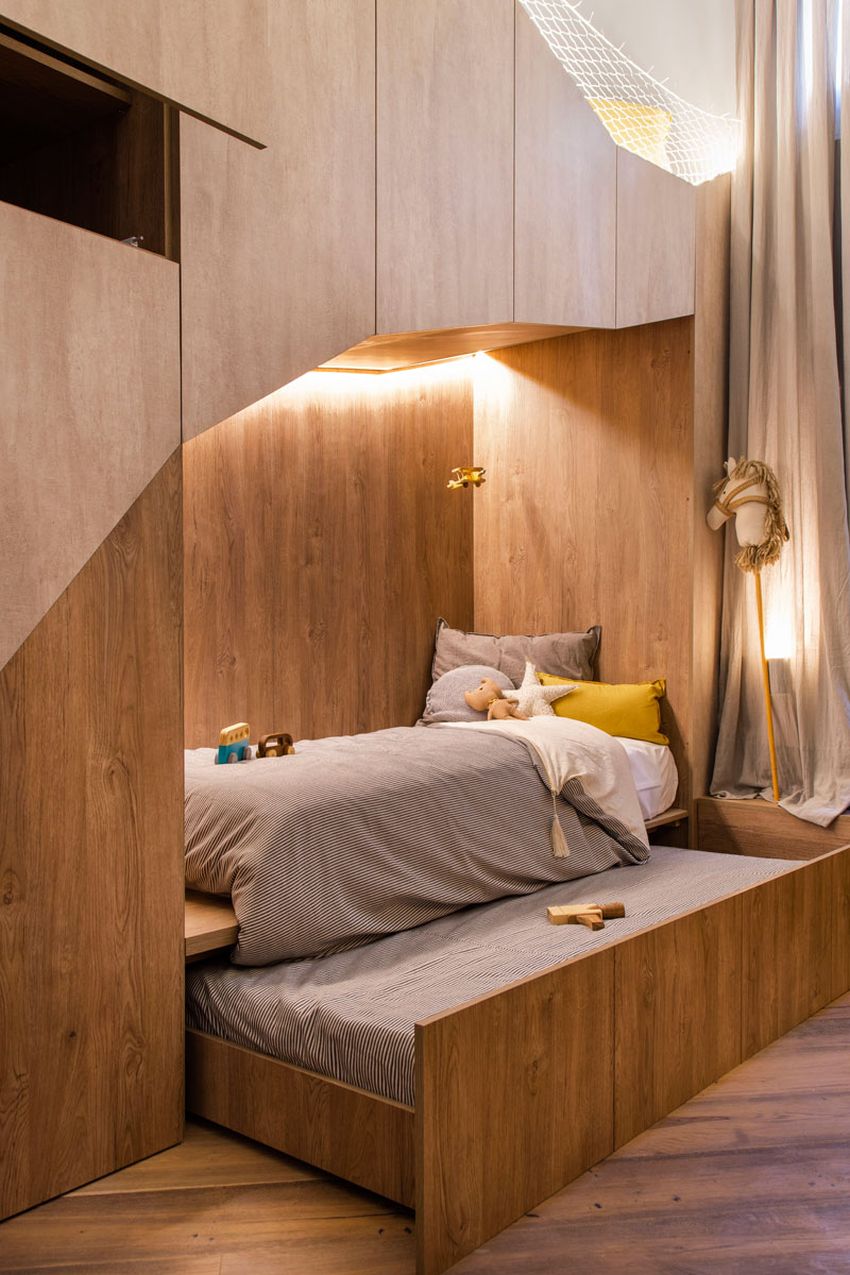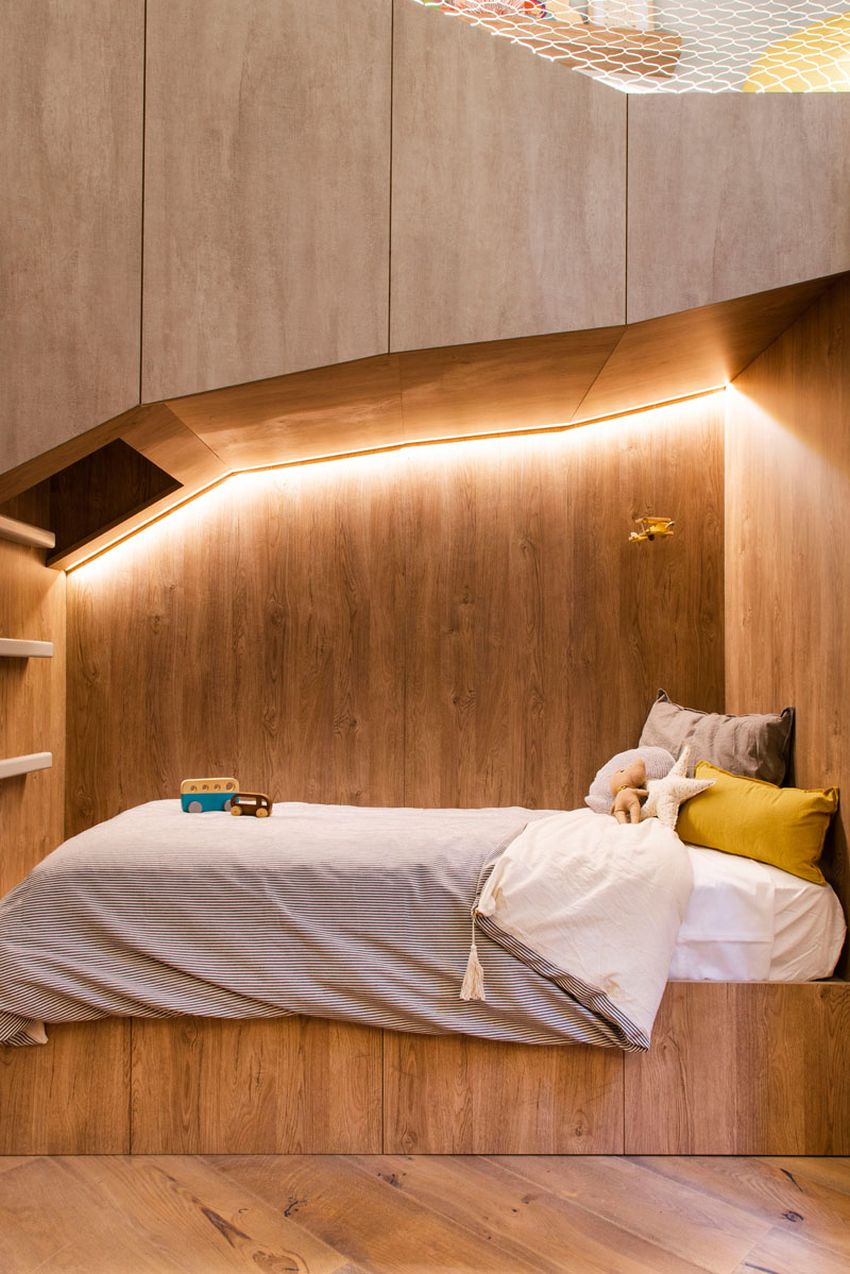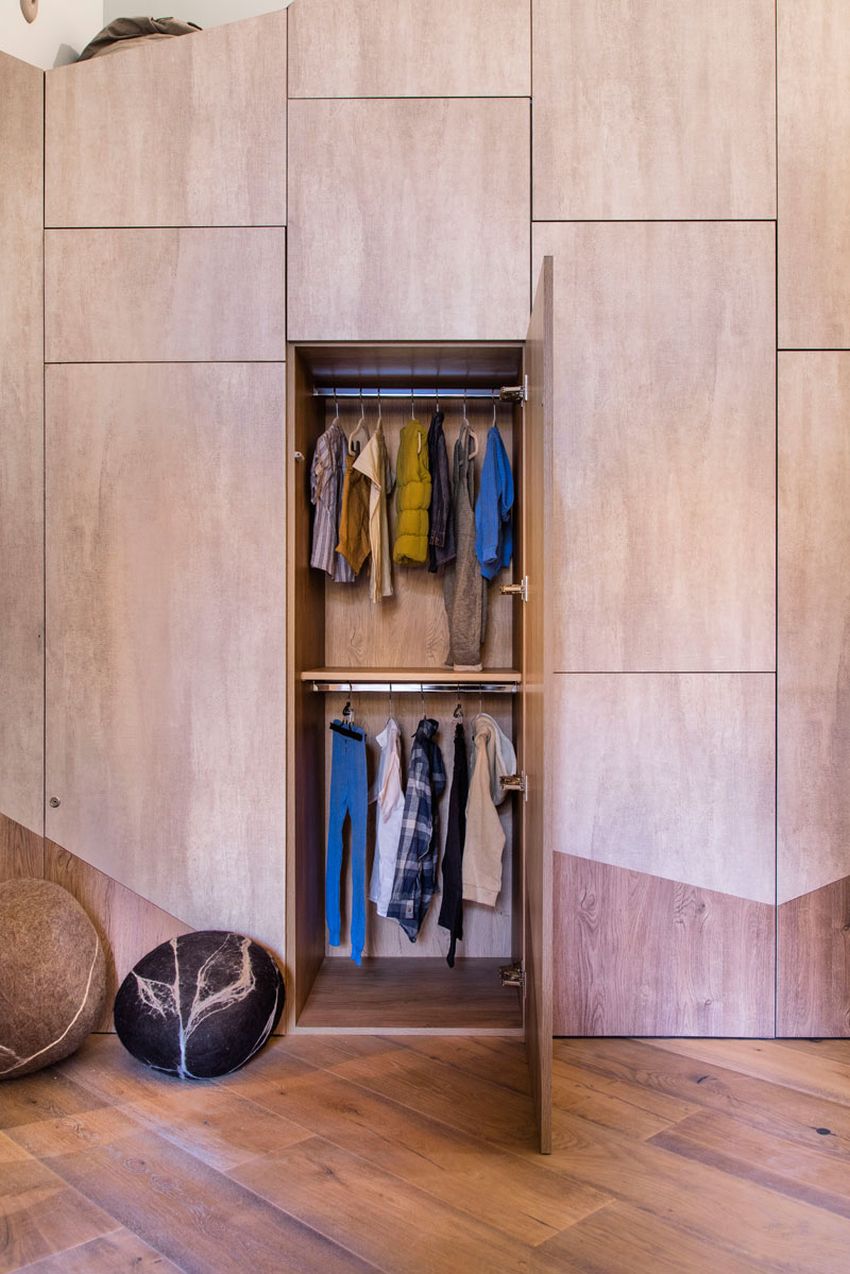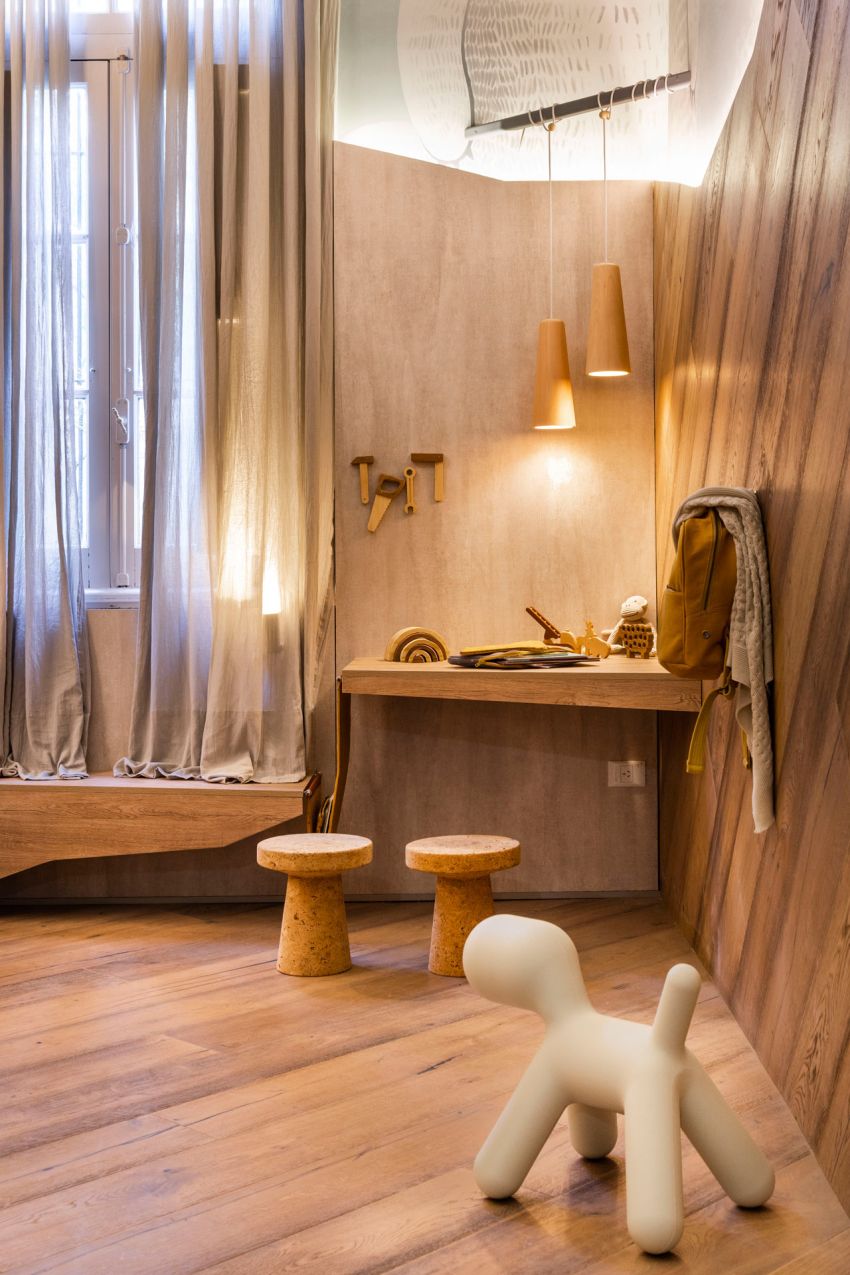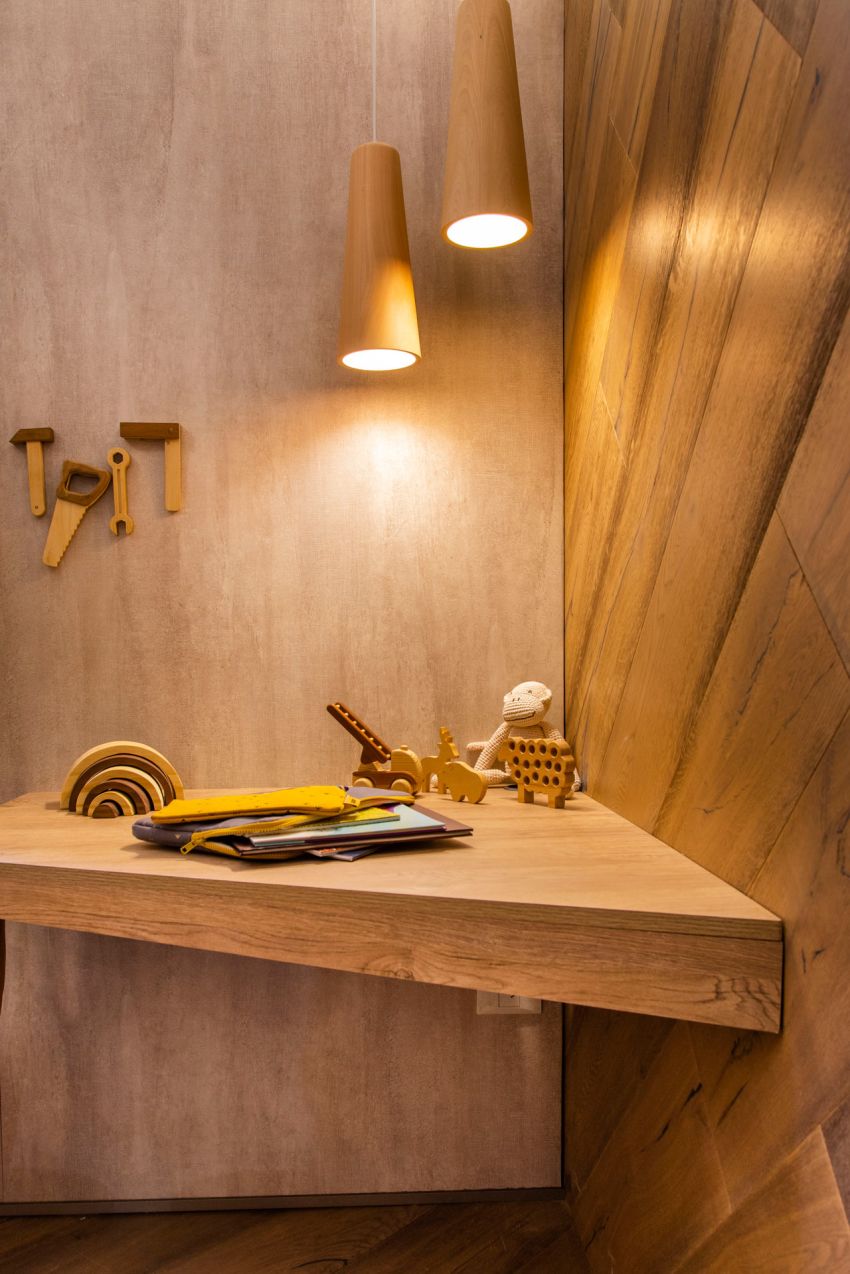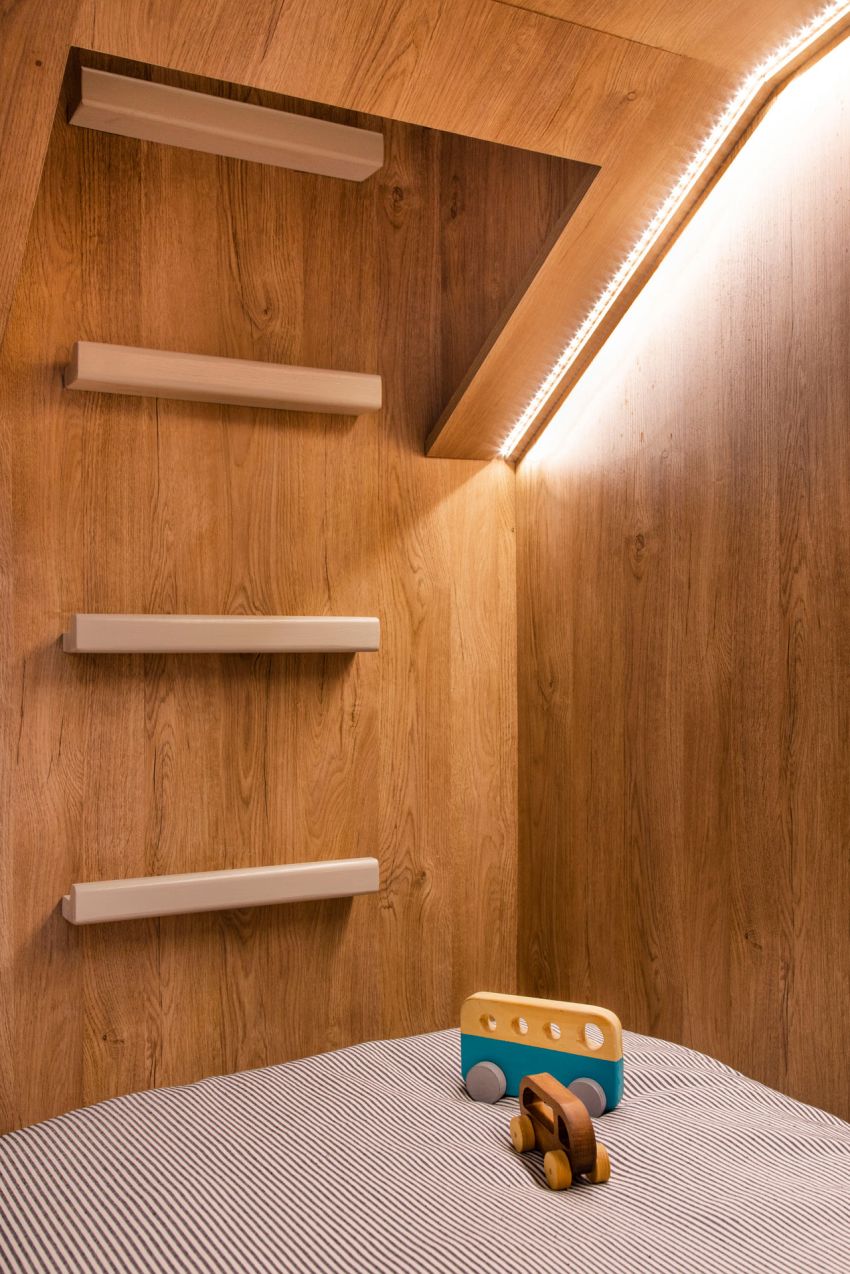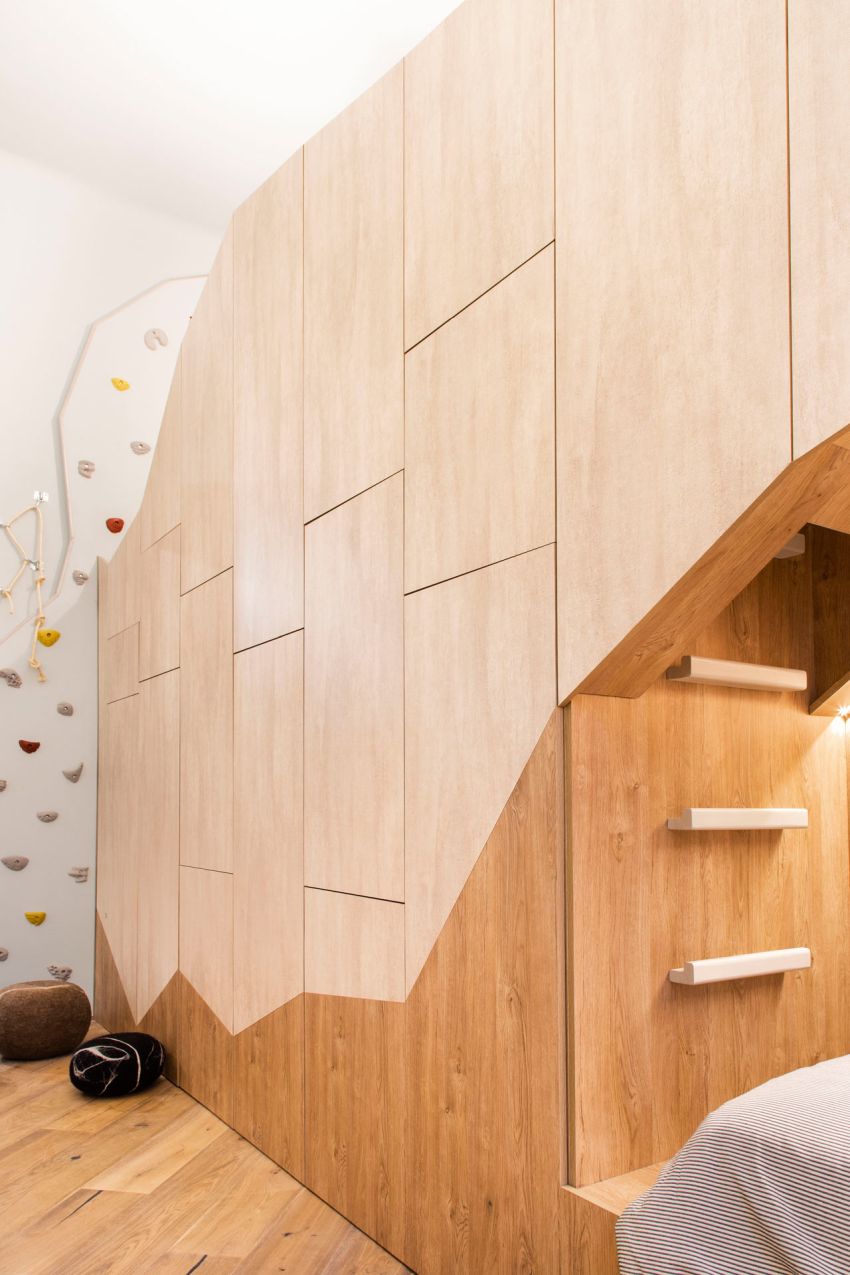 Via: Stuff