Crystals can be an insanely beautiful addition to home interiors. There are many furnishings and decorative things available on the market adorned with these sparkling wonders. Lawrence Stoller, an artist based in the USA also creates beautiful geode tables that are perfect to add a earthy touch to a home.
These geode tables are functional sculptures resting on bronze bases. The glass tabletop offers an unobstructed view of sparkling crystals. The geode tables are a great combination of nature and craftsmanship that comes together to decorate interior spaces.
Also Read: 20+ Live Edge Coffee Tables That'll Lend an Organic Touch to Your Living Room
# Amethyst crystal in geode with a bronze base to offer a classy touch to any living area.
# Pearl white crystals with amazing coral reef-inspired base make this geode table.
# A beautiful geode table that rests on the bronze base and looks like holding a nest of crystals, isn't it beautiful?
# Tropical sparkling beauty resting on twisted bronze legs.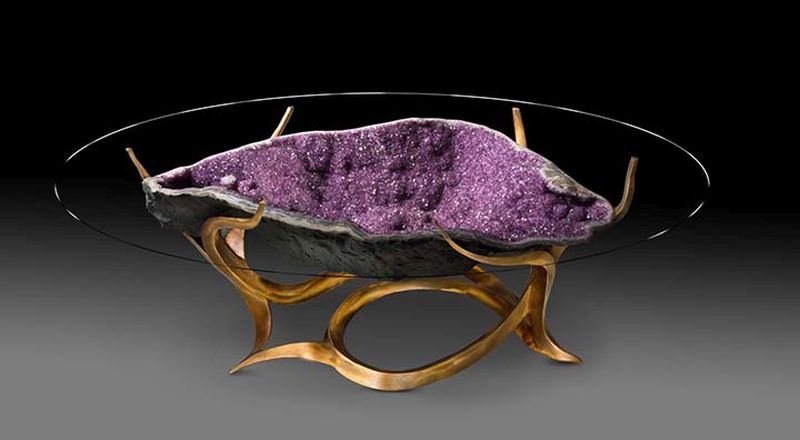 # Natural forms of geode and classic bronze sculpture look amazing together.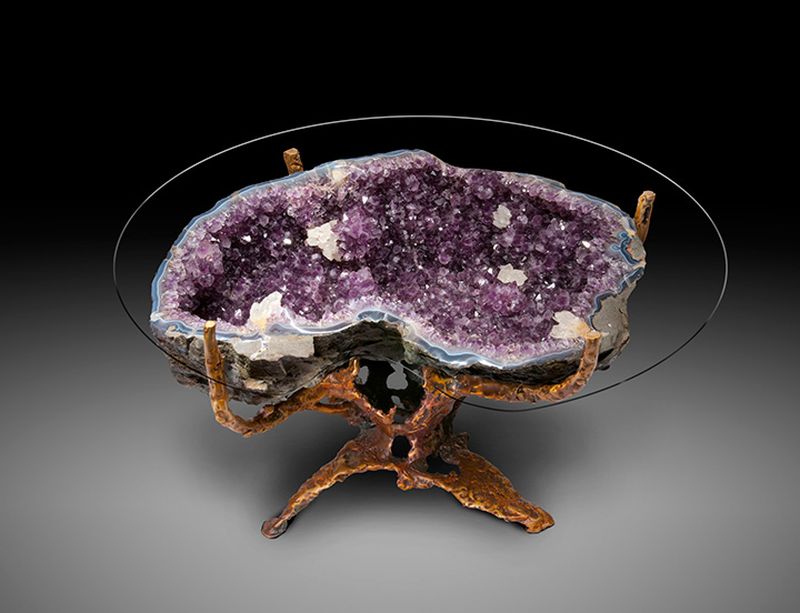 # White and silver beauty of geode table.
# A sturdy, green-colored bronze base containing purple-colored crystals that complement the entire unit.