Has architecture finally taken a turn for the worse? Or is it some genius space saving feature tailored for humanity's cramped future? That is for you to decide. However, we did find the above pictured conception oddly interesting, especially considering its flexibility in spatial management. How so? Well, the bed in question may appear to be conventional in its scope, nestled within your cozy bedroom. But, quite remarkably the bed component rises up to the ceiling to unveil a full fledged jacuzzi underneath. So, in essence your bedroom doesn't remain a bedroom, but transforms into a dual natured bathroom!
And if you thought that was eccentric, then read on. The bathroom functionally is further notched up by integrating an open space shower enclosure around the bed area. This enclosure is of course removable, as per the user's preference.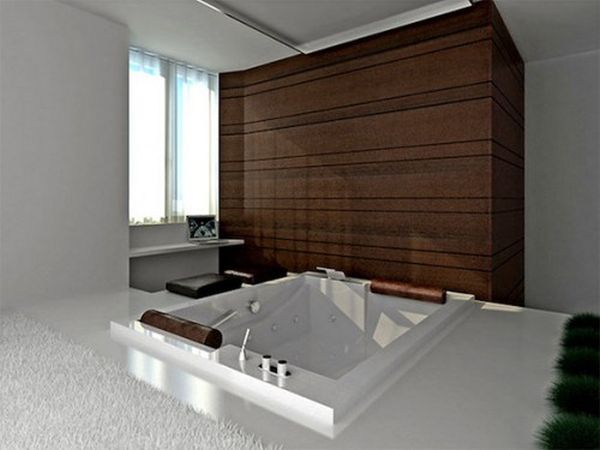 So, at the end of the day, the design is certainly spatially efficient. However, there has always been a very good reason to keep our bedrooms and bathrooms as separate interior spaces. And, that reason is the psychological comfort of the user, which entails that the presumed 'filthiness' of bathrooms shouldn't interfere with the 'pristine' nature of bedrooms. In this regard, adventurists may yet give this jacuzzi under the bed a try; however, for the rest of us: just give it a pass.