Blue colored Hot Wheels race car bed, with dream come true features, is not just a standard toddler bed but an awe-inspiring piece that will make the transition phase of crib mattress into a twin mattress an easy and enjoyable passage to be cherished by kids and family alike. Made in the USA, Hot Wheels race car bed by Step2 is designed to grow with your child and finally transform into a twin bed.
To add more fun elements, the bed comes with an additional race track, giving kids extra playtime even when they are in bed. built-in tracks are fashioned in a way that they are compatible with other Hot Wheels cars and track sets so you don't have to worry about buying new Hot Wheels collection.
Just attach the old track sets and convert the bed into a small racing circuit. The tap-on LED headlights and rims not only add realism to the gameplay but also provide ample light needed for kids at night.
To make it spill-proof, the air intakes on both sides provide plenty of flat surfaces for placing cups, books or showcasing your kid's car collection while providing support for toddlers while sleeping.
If you want your tiny car lover to race off to dreamland at 100 smiles per hour, you should take home this exciting bed by Step2. Hot Wheels race car bed is available for $349.99.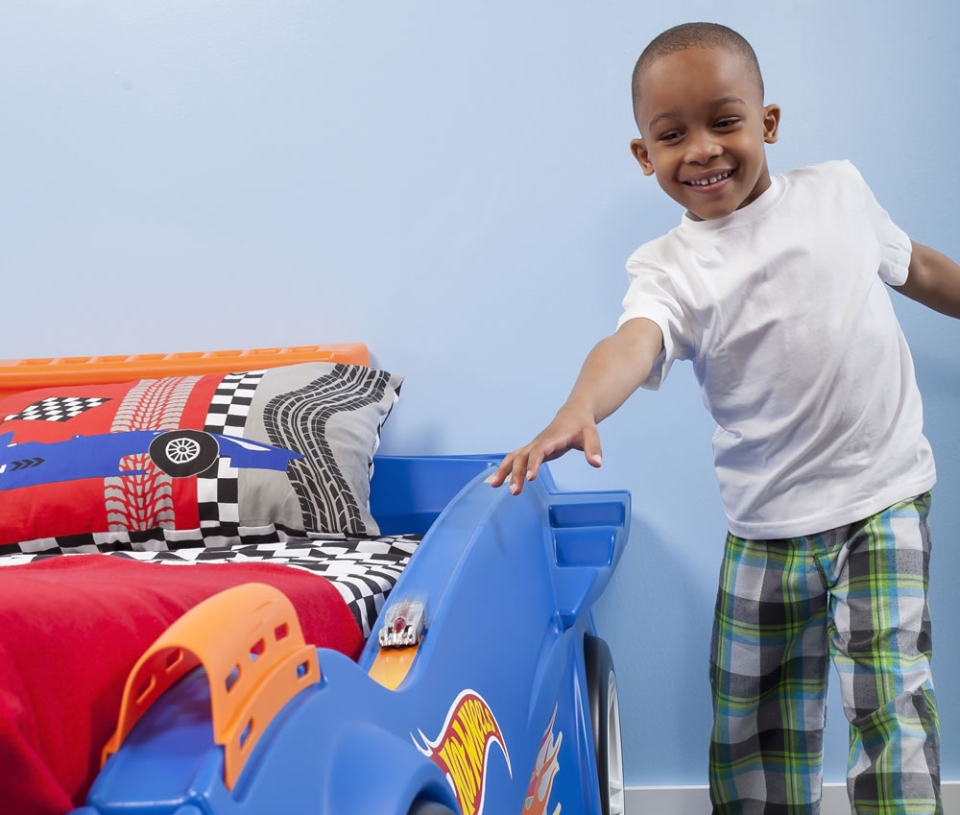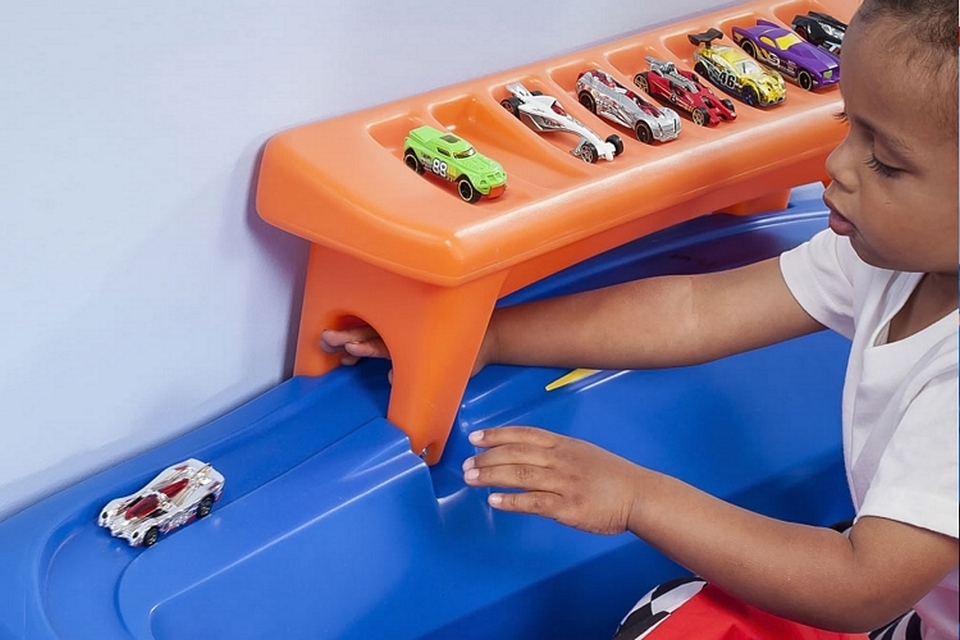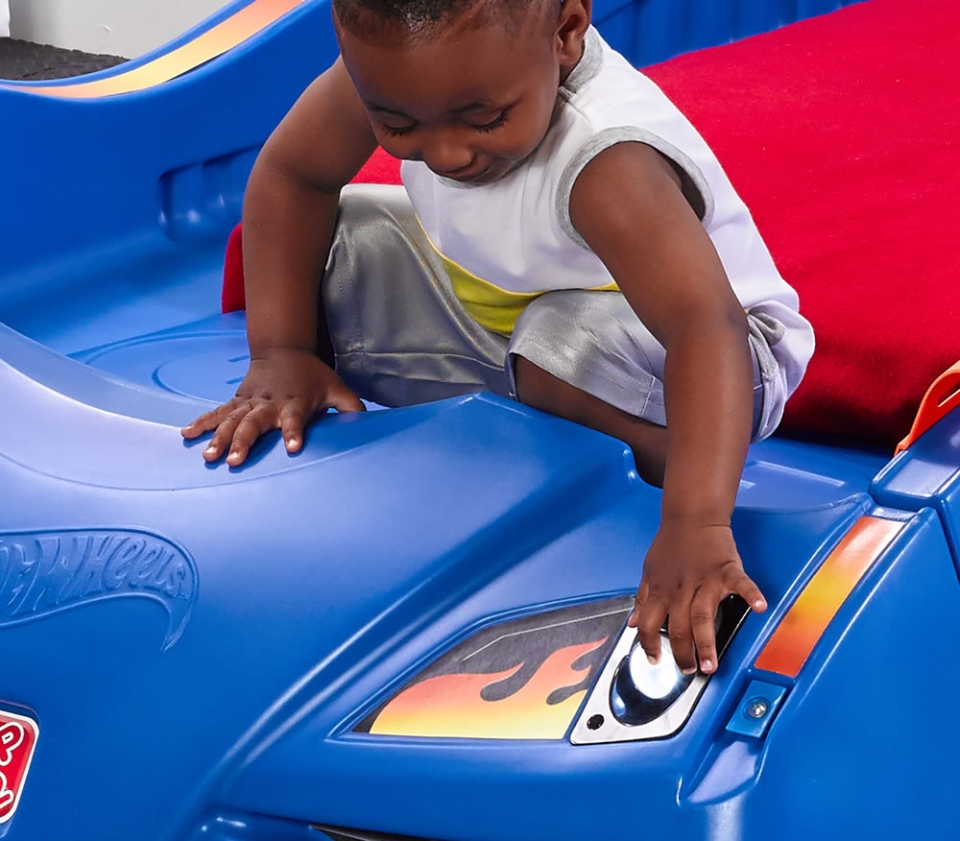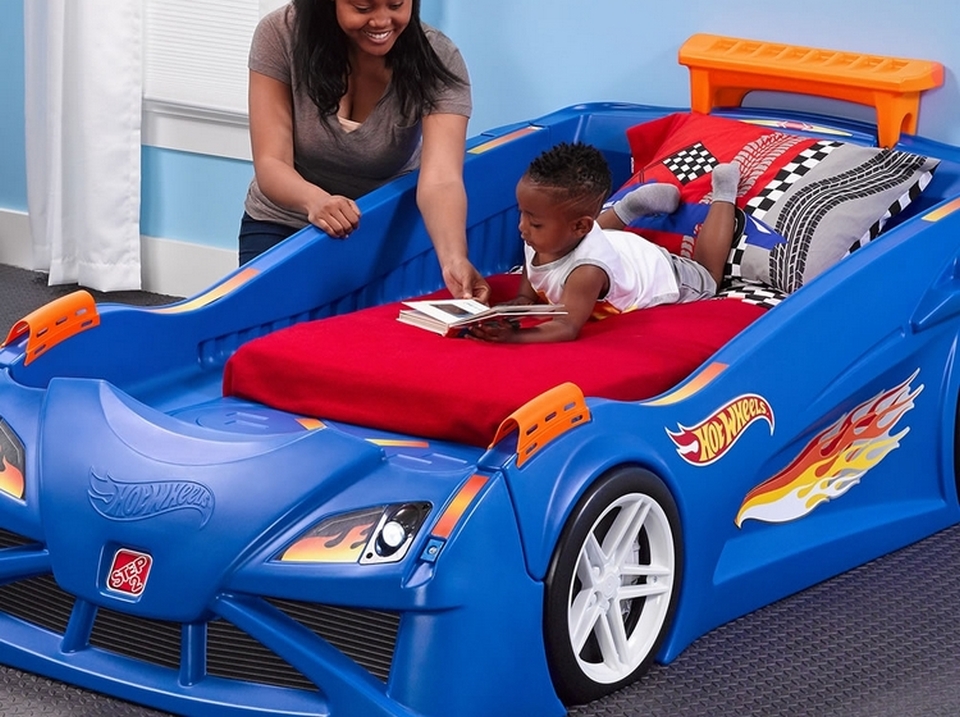 Via: CoolThings