With summer holidays around the corner, you must have started planning for a relaxing outing this season. If you're a holidaymaker who's constantly in search of novelty, then this 1960s Bedford Panorama Bus converted into a hotel will be the best destination to watch-out for.
Named as 'The Majestic Bus' it's stationed in Herefordshire, UK. This worn-out bus is prettily transformed into a holiday resort with beautiful wooden flooring and pine boards. A very well designed dining and kitchen area (right behind the driving seat), caters you with all the comfort during your stay.
Its interiors also include smartly built storage units to stock all your valuables safely, making the most out of the available space. A gas cooker and a fridge gives you the liberty to cook and preserve your delicious food, and feel homely all the time you'll be with this holiday joint.
Back section of the bus conversion serves as the bedroom, as well as living area of this hotel. There is a comfortable double bed for a good night sleep, while the living room of the home has an L-shaped couch that can be extended into an additional double bed, if some of your friends decides to stay back.
A wood-burning stove right in the middle of the back section like a warrior beats out the chill and make the interiors cozy and livable. The bus is absolutely off-grid, all lighting and sockets gets power from the solar panels installed on the roof above.
Outside the bus home is a deck area constructed on two levels, that can be used to either set-up a camp for some more guests or simply to sit and admire the scenic surroundings. An open air fire-pit adds more fun to your parties with barbequed food and the warmth from the fire.
Few meters away from the bus lies a wooden bath house to take care of all your hygiene needs. It contains a toilet and a modern roll-top bath with shower above. A second wood-burner stove in the lavatory makes sure you don't compromise on hygienic requirements during cold temperatures.
Prices depends on the time of the year you visit Majestic ($109 to $176 USD per night) for 2 persons. An extra charge of $6 USD per night will be charged for children, and in case of an extra adult guest it will be $12 USD per night.
For those guests who plan to pitch tents on the deck area should be carrying their own bedding, and the logs for the wood burner will be provided by the hosts, free of charge.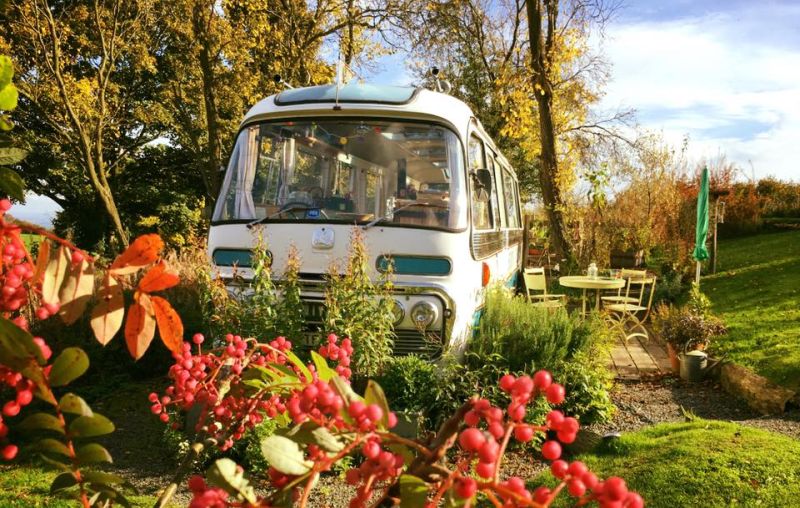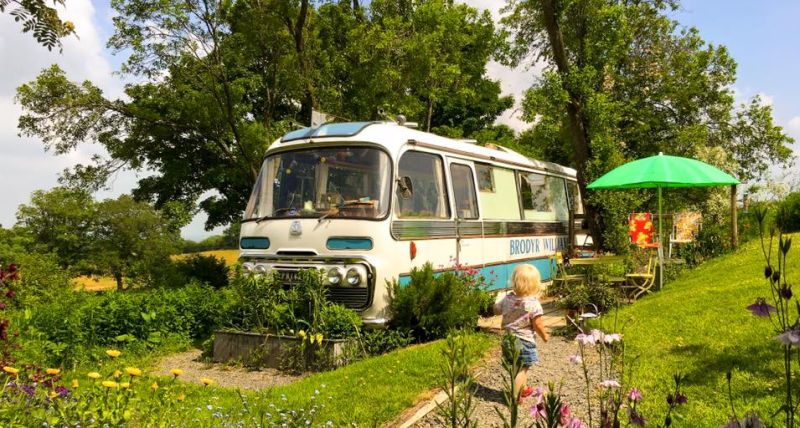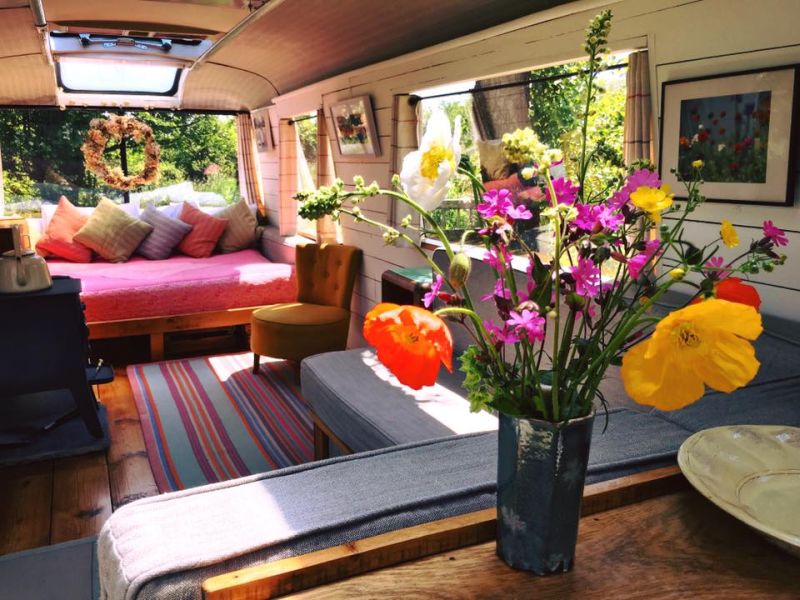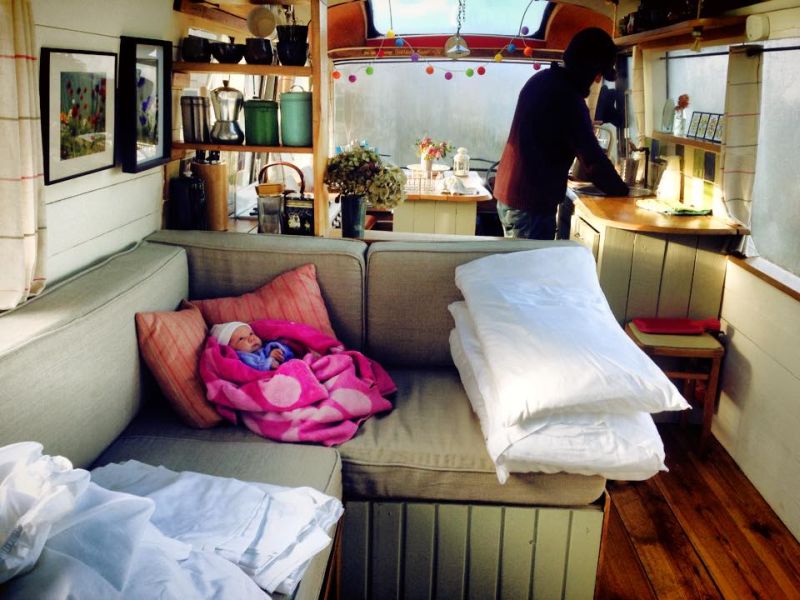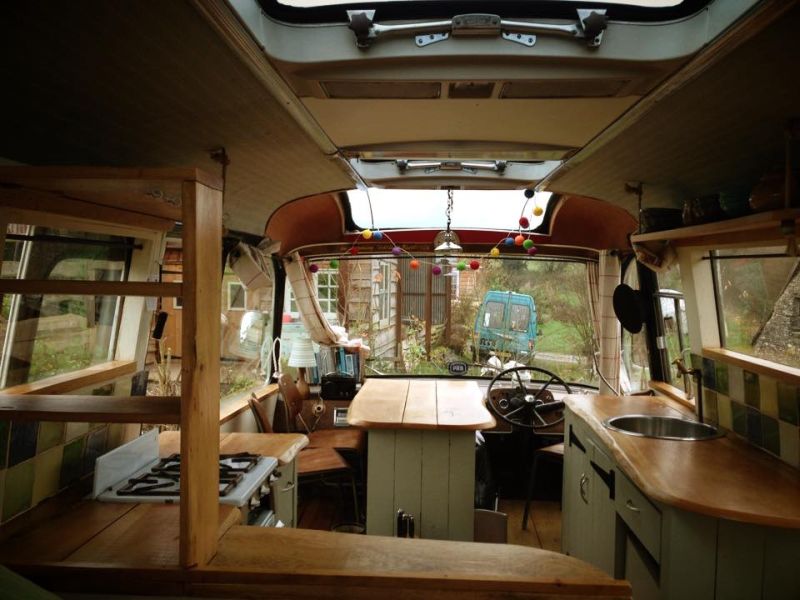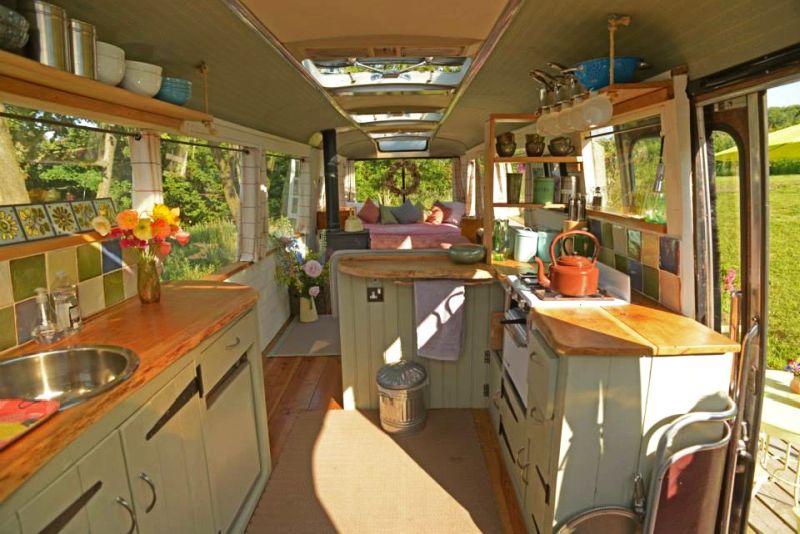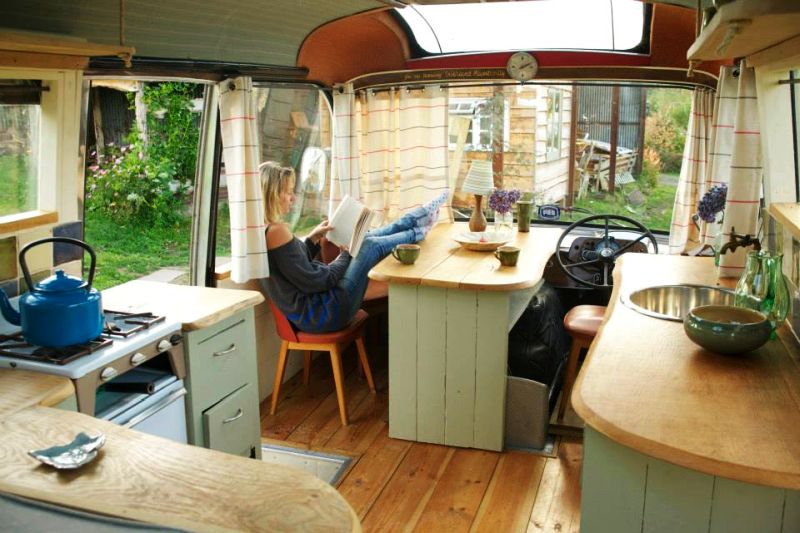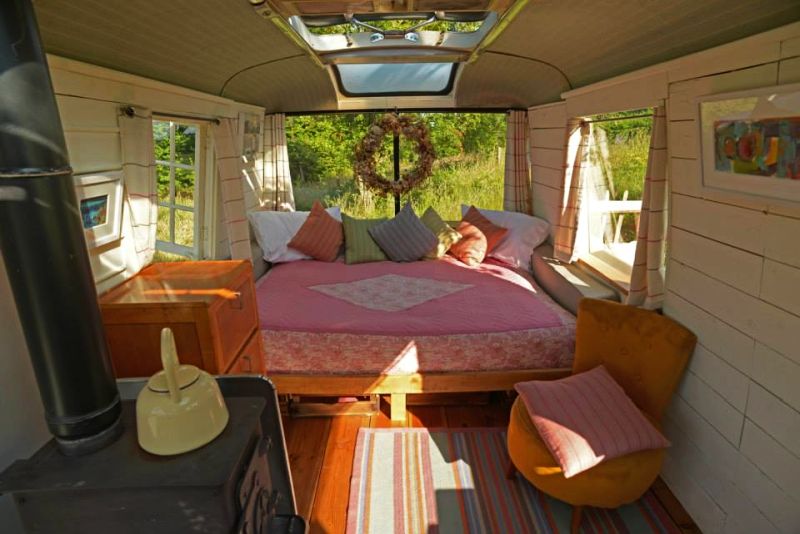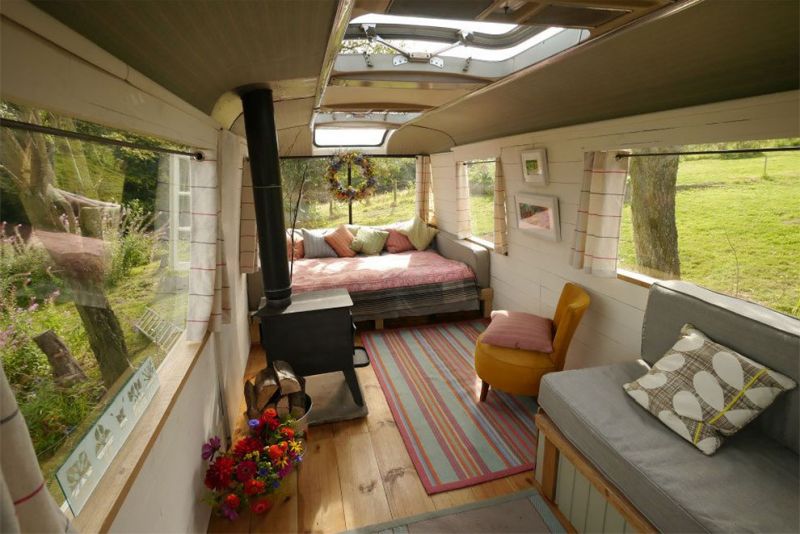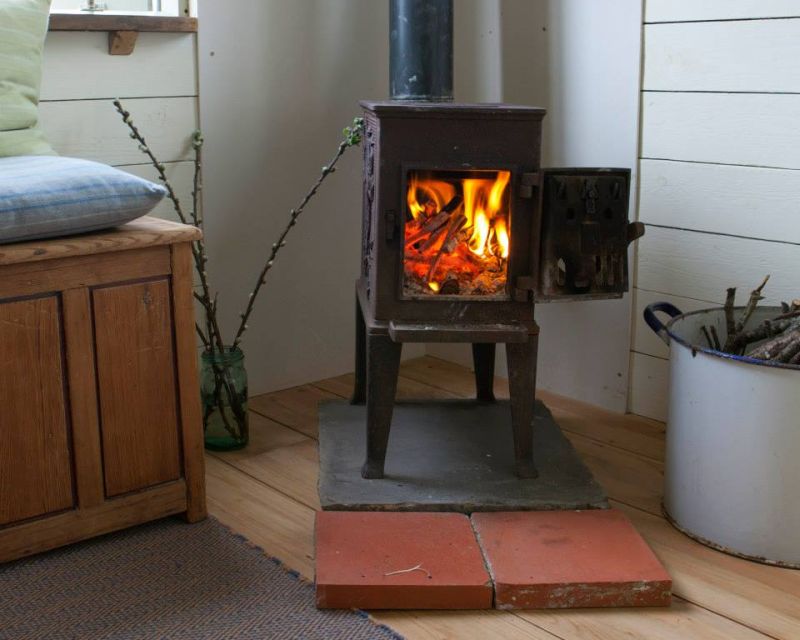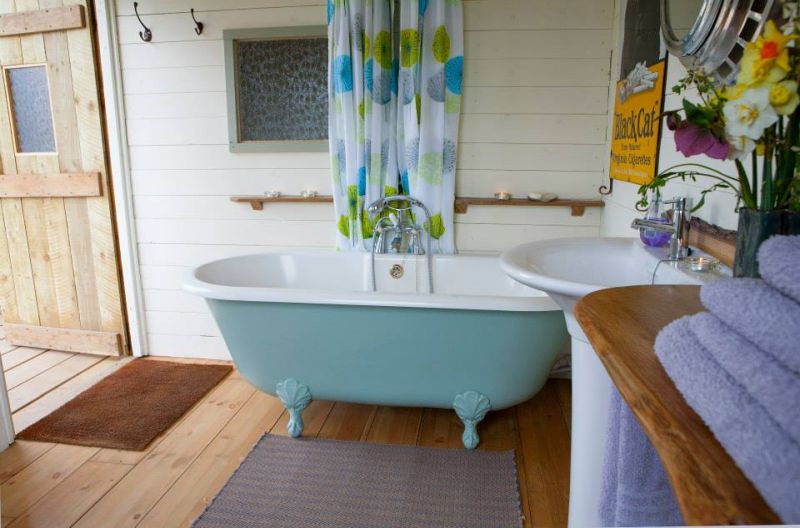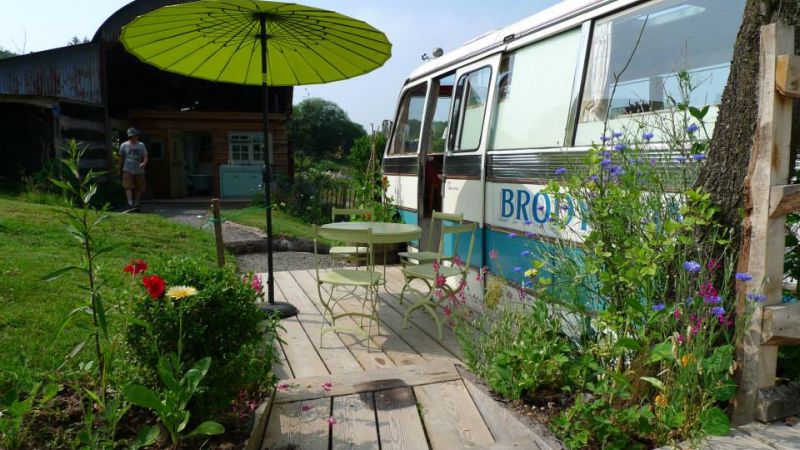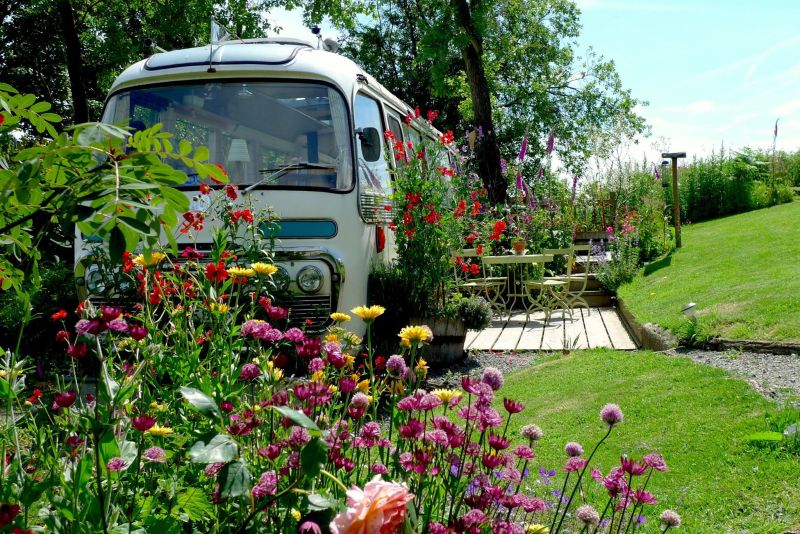 Via: DesignYouTrust