MotoArt is the only company that turns retired aviation parts into practical fixtures for home or office. Bringing your aircraft skin into your living space or work space, the flight-inspired furniture manufacturer has created many incredible furniture pieces so far. Now they have come up with another one-of-a-kind creations in form of the Beech 18 desk and the Boeing 757 plane tag.
Beech 18 Desk by MotoArt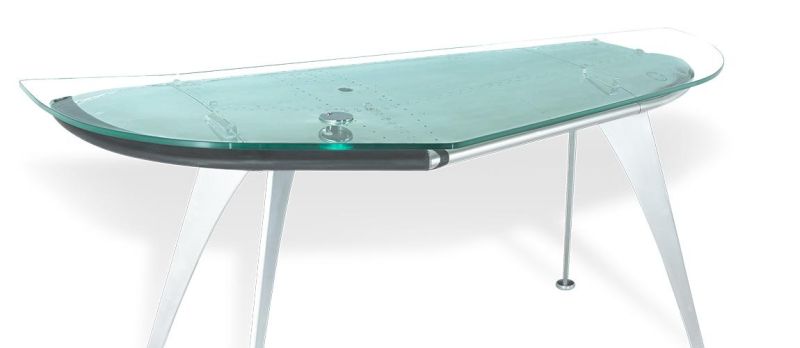 This striking little desk is made out of the iconic Beech 18 tail assembly of the retired airplane, which was founded in 1937 and retired in 1970. This innovative furniture piece comes accented with 1/2-inch glass and stunning custom made legs, which are crafted out of solid clear-coated 1/2-inch aluminum. Furthermore, its spruced up in mirror polished or satin finish. With 65-inch long and 30-inch wide dimensions, the Beech 18 Desk can easily fit into any home or office setting.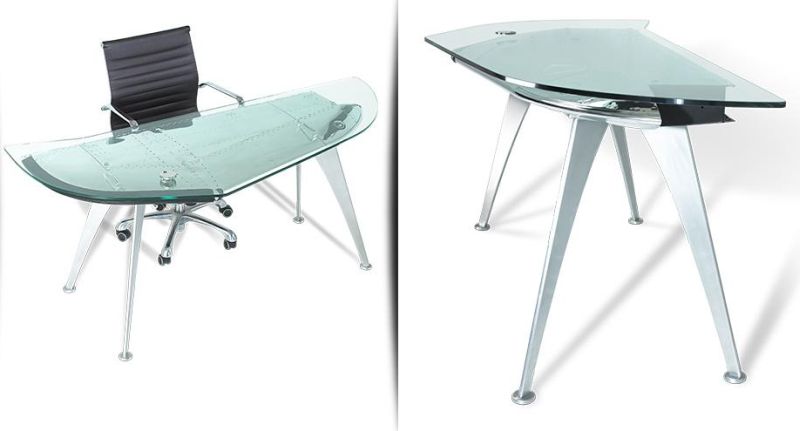 Boeing 757 Plane Tag by MotoArt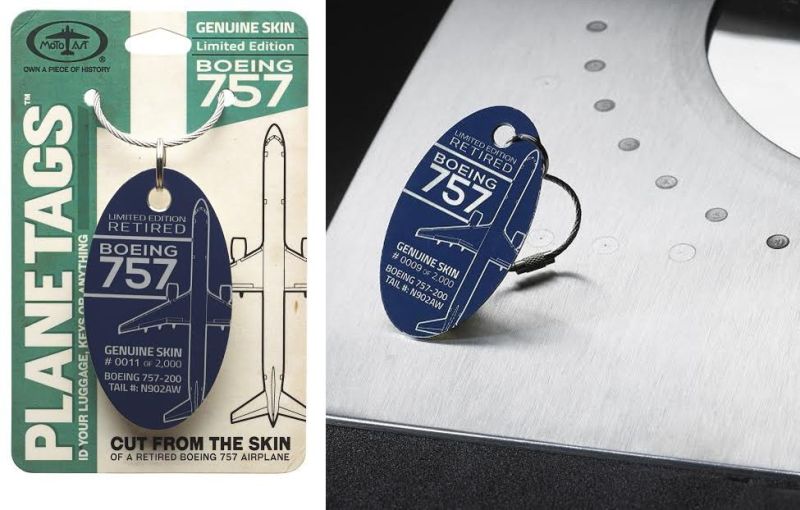 The Boeing 757 aircraft was introduced in 1983 and designed to be the longest single-aisle twinjet commercial aircraft ever built. Using the skin of retired Boeing 757 airplane, MotoArt has created limited edition, one-of-a-kind Boeing 757 plane tag that will add aeronautical touch to your luggage. It will be a perfect gift for any aviation enthusiast.
Source: MotoArt