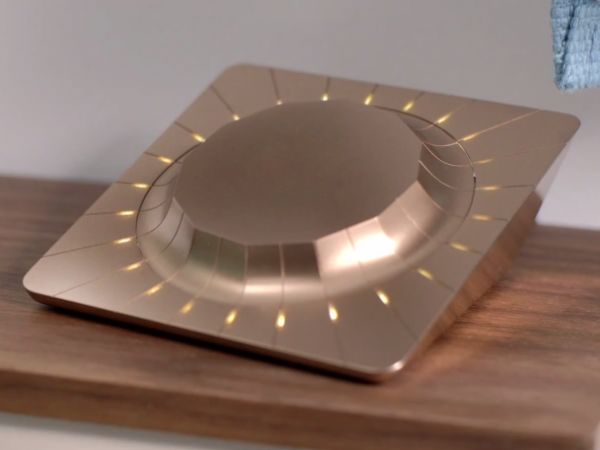 We were really fascinated by the multiroom capabilities of LG's Wireless Audio Streamer until we came across this work of genius by former Google employees. Created by engineers Daniel Conrad and Shawn Lewis, the copper-toned Beep music controller uses iPhone/Android app and Wi-Fi connection to hook up with any speaker system (new or old) and play same or multiple tracks in all rooms at home or in office. Beep comes without an amp, so it plugs into any speaker, amp or audio device with 3.5mm jack to feed it with sweet music.
For now, Beep connects to Wi-Fi using an app, and it then streams music from Pandora which can then be played around the house. Other online music services like Sportify will soon be made available for Beep. Beep's wireless app control also allows you to use the device to play music through your phone or tablet. You can control Beep directly from the unit or with the smartphone.
Beep leaves your connected smartphone as a standalone device, so you can make and receive calls and toggle with the phone without interrupting the cool music your phone is playing. Available in two colors, copper brown and guhmetal blue, the Beep can be pre-ordered online at $99. Next month Beep will hit retail stores for $149.