Beer brewing is not an easy job; it takes days of hardwork to ferment perfect tasting beer that we drink like crazy in bar or home. Although we've seen few beer brewers in the past, but all those cannot beat the Beer Tree by London-based designer Freddie Paul.
This beer brewing apparatus forms a tree-like design, giving it an appealing outlook along with better functionality. Paul has worked in a brewery and knew roughly the process of brewing, so he created glass and plastic apparatus that resembles a tree. Its glass flasks are connected together through detachable hoses and stainless steel tubes.
The transparent parts of the apparatus allow best sight at the process taking place inside the beautiful Beer Tree. Altogether, Beer Tree includes a mixer, heater, filter, fermenter, cooler, thermometer and bottler for brewing 10 liters of beer in just 10 days.
For brewing in the Beer Tree, you just need to add grain, hops and water into the top two glass flasks manually and start the apparatus. The whole process will take 10 days including various tasks each day i.e. brewing for four hours, two days for fermenting, chilling the liquor for one day and conditioning in bottles for several days to finally deliver perfect tasting beer. After days of fermentation the beer can be collected in bottles that are placed beneath the Beer Tree within its wooden base.
Paul received the James Dyson Award as the price of his efforts in framing a beautiful tree-like apparatus that combines the craftsmanship as well as fun in beer brewing. As for now, we are not sure about its commercial launch but Paul might design it for few bars and restaurants.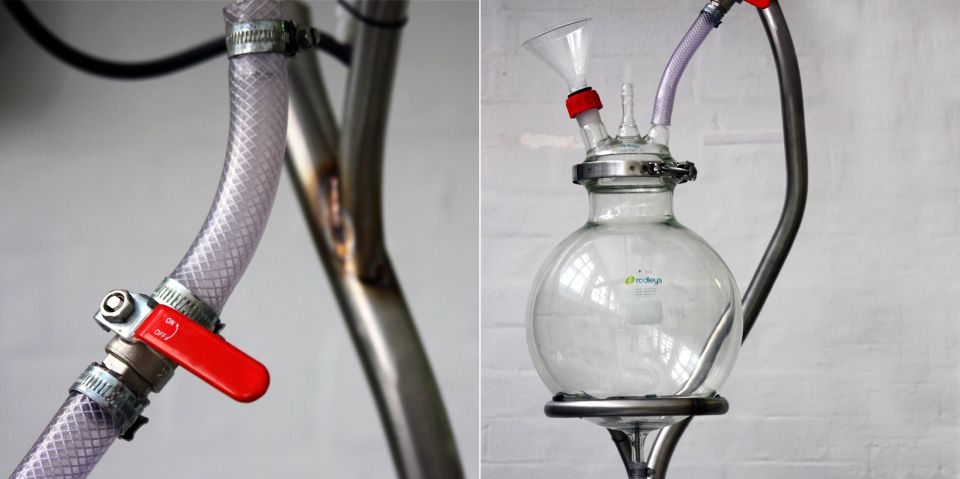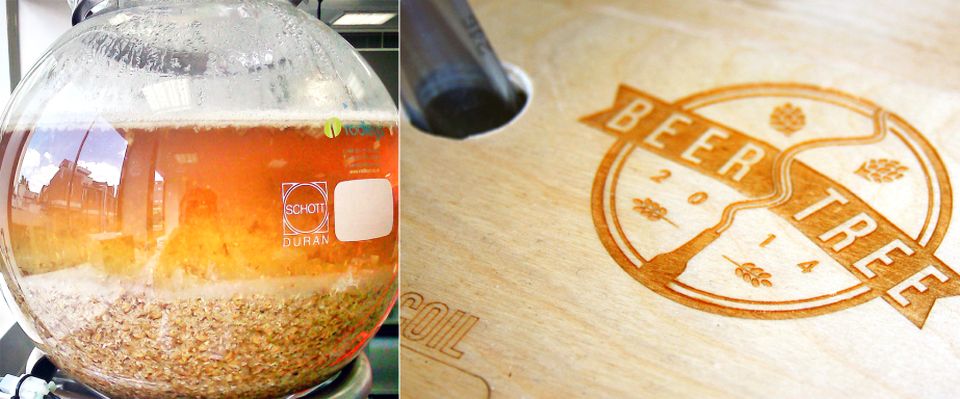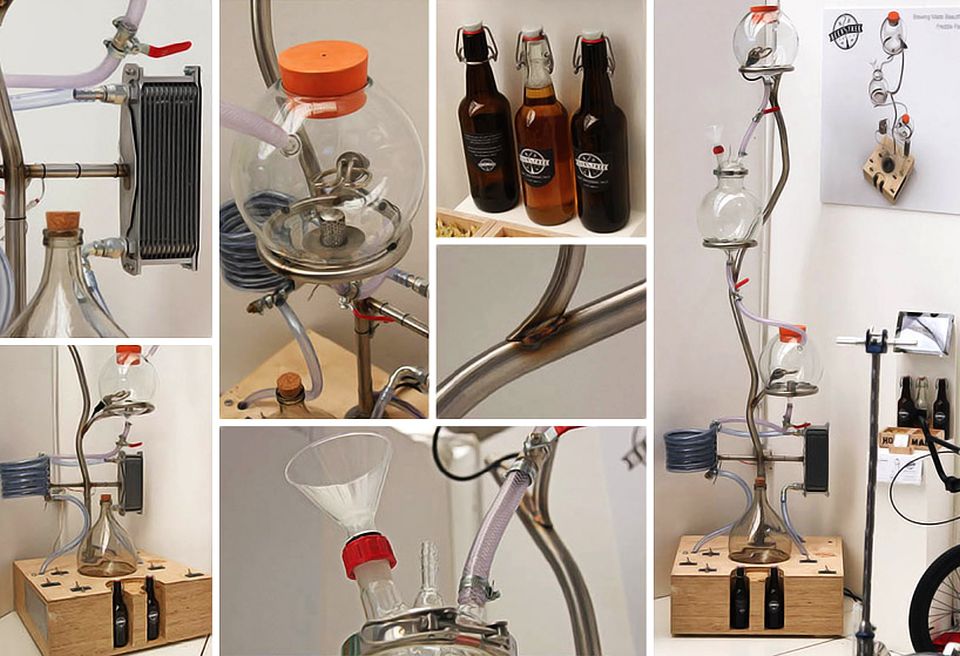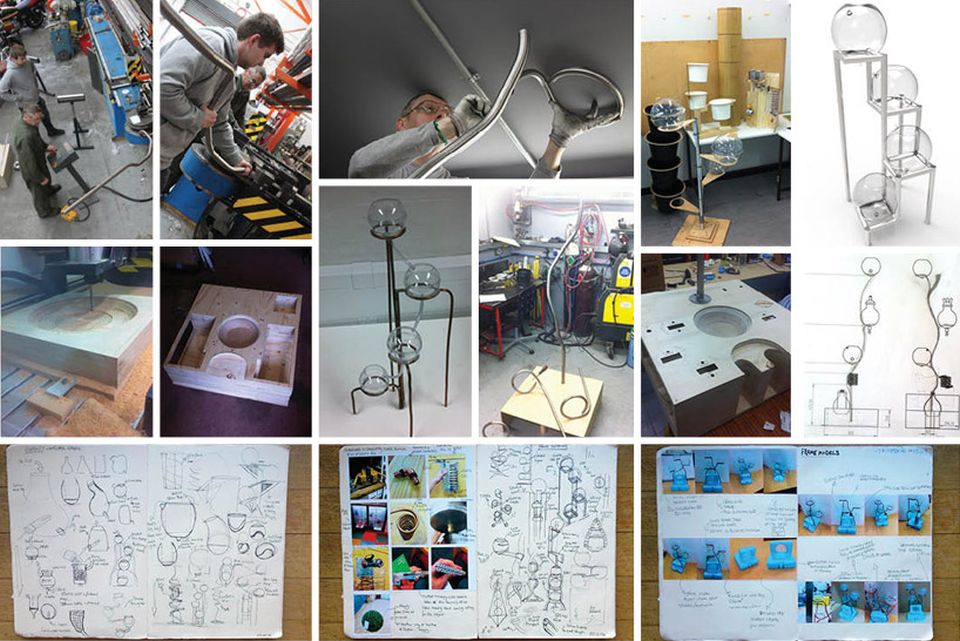 Via: Designboom