Need a unique setup for your beer during the summer barbecue session? You need to see the outstanding Beerbecue beer station created by Robin Koedood, Dutch designer and founder of upcycling company Schrootmeester [Scrap master], based in Vlaardingen, The Netherlands.
This beer station is designed by combining two upcycled objects. One is a 50-liter Heineken beer barrel and an elegant Singer sewing table. Singer has been a popular household name in different countries for sewing since 1851. This sewing table is a family heirloom that went from great-grandmother to daughter, to a grandchild, to finally to Schrootmeester.
With the help of some volunteers, the designer emptied the barrel, cut the lid from the barrel, and added a wooden-handle on the top for convenience. The beer barrel was further fitted atop the special sewing machine table. A thermometer is also placed on the top and temperature can be adjusted from beneath using a ventilation grille.
Also Read: Gilbert de Rooij Upcycled Old Golf Clubs into Adjustable Floor Lamp
The cast iron base, a timeless piece, includes a detailed design with a carefully finished wooden top that rests on it. There is also a drawer on either side of this tabletop for storing your barbecue tools.
This upcycled Beerbecue is a perfect setup for upcycling and beer enthusiasts, looking for an innovative way to add a practical beer station to their backyard for weekend BBQ parties.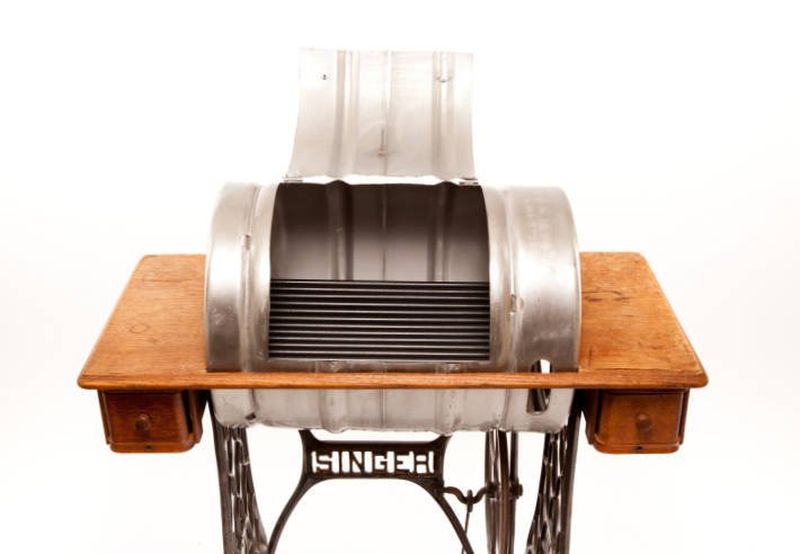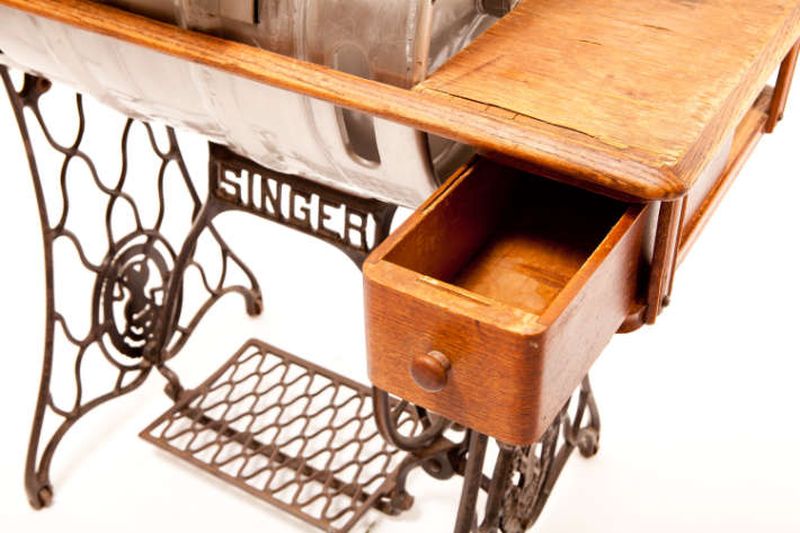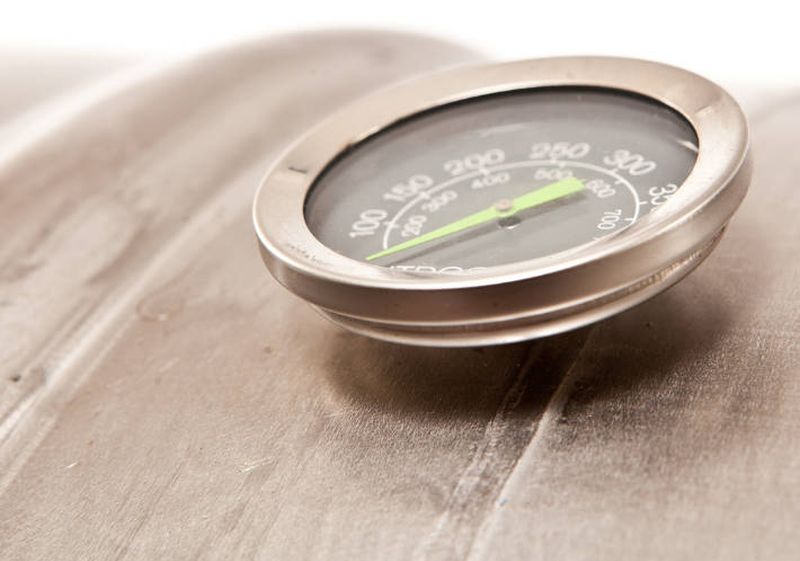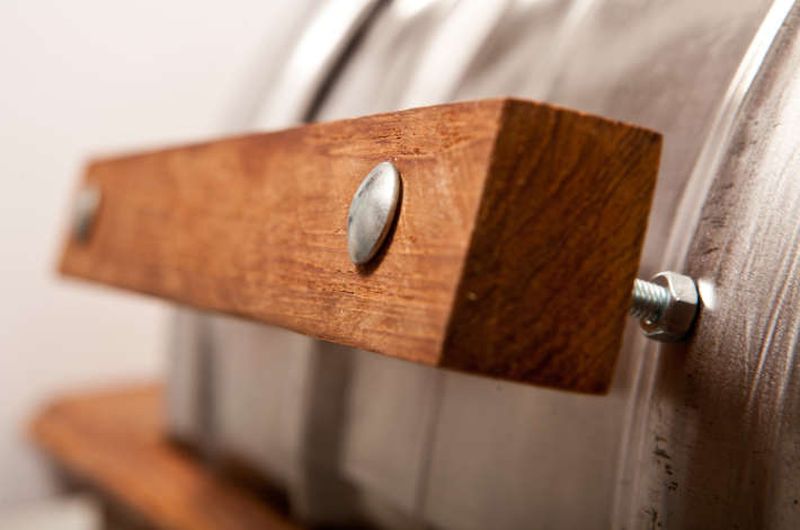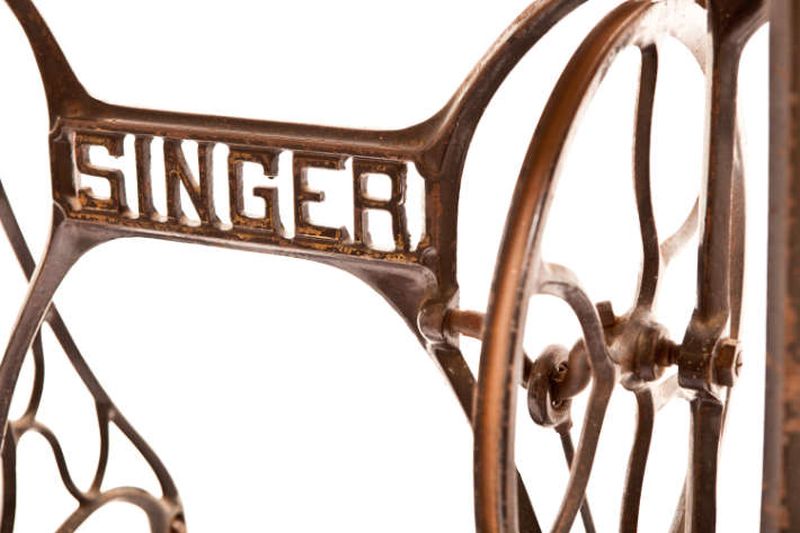 Via: Upcycledzine