You may be aware that sitting for long duration is likely to increase various health related issues from obesity to cardiovascular diseases. To combat the problem designers from all over the world are trying to create innovative yet comfortable standing desks. But if you're looking for a solution to battle dangers of sitting without compromising comfort of a chair, then Begin Chair is the best piece of furniture for you.
Pilates instructor Maria Mankin has collaborated with Balanced Body, Sacramento-based world's largest Pilates equipment manufacturing company, to contrive a portable ball chair that comes with comfortable lumbar support and adjusts perfectly to fit anybody's spine. The chair is installed with two inflated balls to promote healthy posture, whilst transforming sitting at desk into an active experience.
The large fitness ball offers right amount of instability so that your core muscles remain active even while sitting. It can be easily adjusted according to your height, simply by inflating or deflating the ball. On the other hand, the small ball is to support your back; it can be adjusted up and down or in and out, to perfectly fit spine of any individual sitting on the chair. Now you can sit on this chair and work all day without worrying about your health.
During breaks, the chair can be used as an exercising chair to relax your body and mind. The elegant patent designed chair makes a practical addition to any home, office or studio. You can purchase the chair for $499 and enjoy modern healthy lifestyle all thanks to the Begin Chair.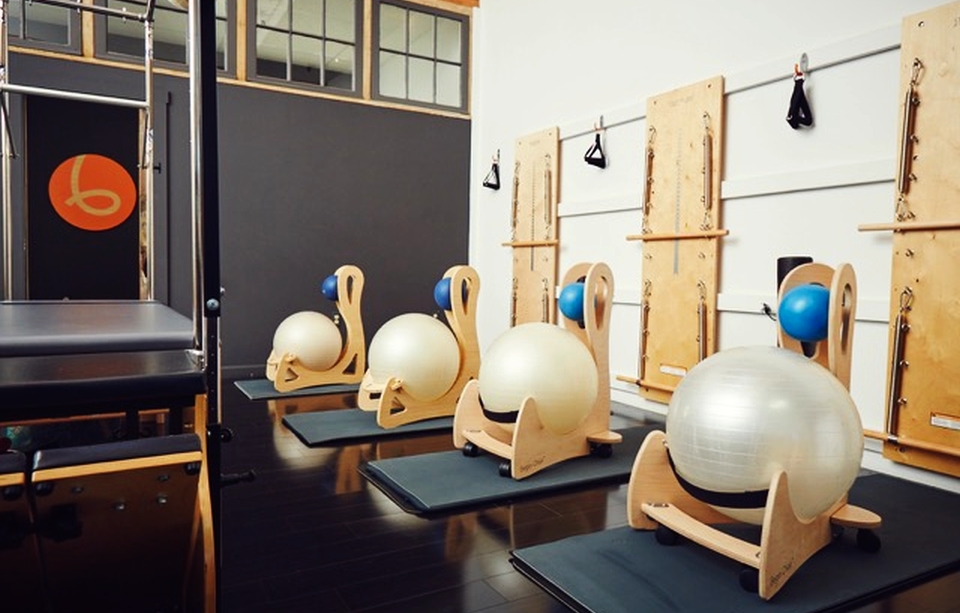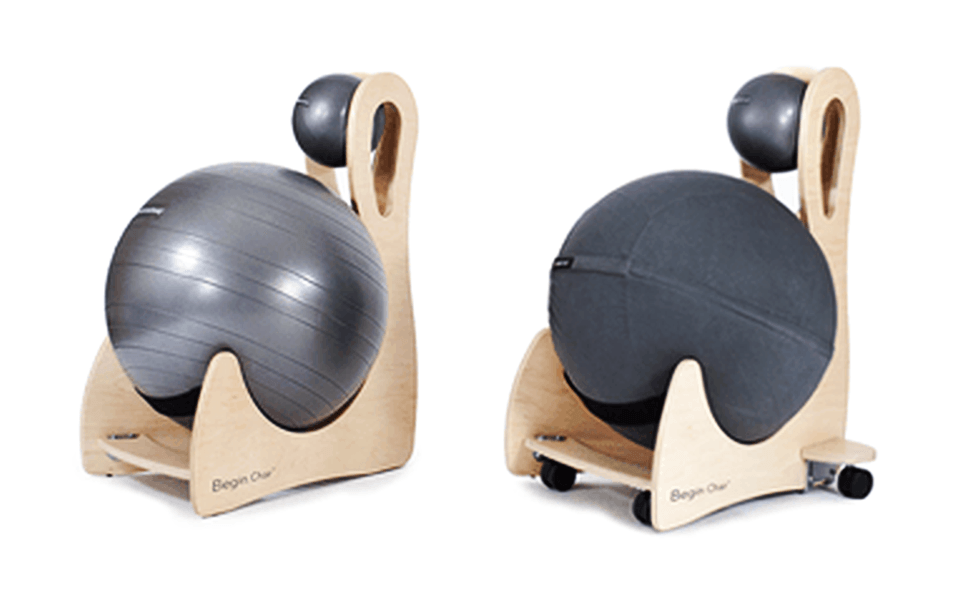 Credit: WestMarinCitizen