Belkin has introduced PowerHouse charging dock that allows your iPhone and Apple Watch to be docked for speedy charging while displaying them in style. The charging section for Apple Watch has a magnetic stand, along with an integrated lightning connector for the iPhone.
Nowadays, most people have Apple Watch and iPhone, so why to charge them separately? PowerHouse offers a convenient solution to fuel up both your Apple gadgets at the same time. It cleverly integrates a single tethered AC cable to charge them simultaneously.
The charging dock is designed to safely hold the smartwatch and iPhone at an angle, in an upright position. So, you can easily view upcoming notifications on your devices. Plus, it has been MFi certified to meet all the mechanical stress levels and electrical tests that are need of Apple devices.
The dock is compatible with various Apple devices such as Apple Watch, Apple Watch Sport, Apple Watch Edition, iPhone SE, iPhone 6s Plus, iPhone 6s, iPhone 6 Plus, iPhone 6, iPhone 5s, iPhone 5c, and iPhone 5. The iPhone charging system also supports docking with almost all the iPhone cases out there.
This means you can put your smartphone on charging along with the protective case. With this two-in-one dock, you can make your Apple smartphones and smartwatches a permanent fixture in your home or office.
You can get the Belkin charging dock on Amazon for $99.99.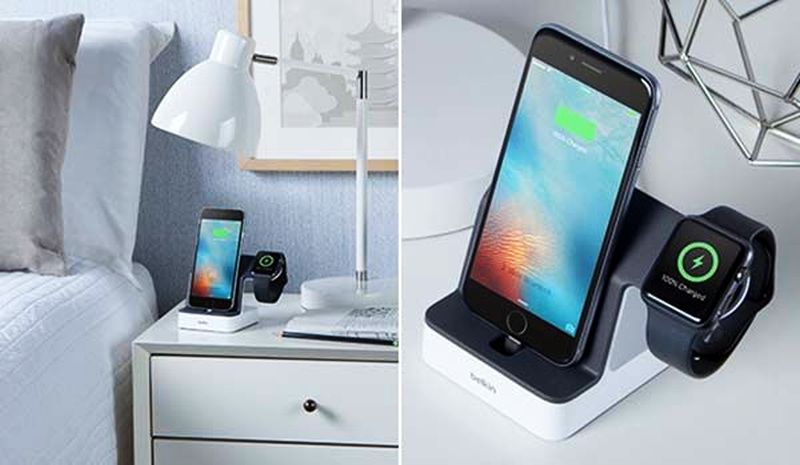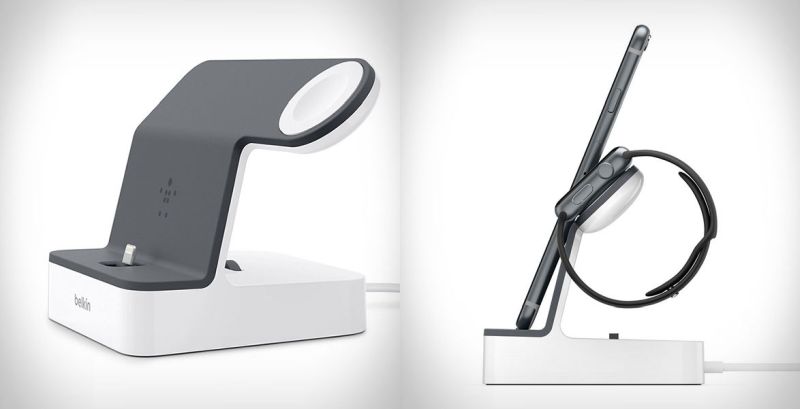 Via: SlashGear