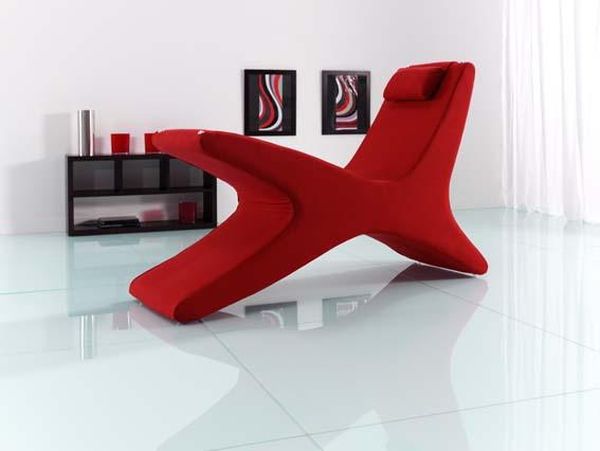 If we think about the form of a chaise longue, it is the luxurious fusion of an upholstered sofa and a chair. But how about the fusion of two chaise longues into a singular furniture piece? Sounds a bit too 'avant garde'? Well, may be it is; but it is also practical on many levels as proven by the above pictured Belta. Combining two chaise longues with a slight difference their angular slopes, the two sides of the furniture have somewhat different functions when it comes to their individual usages.
In this regard, the side with a more angular slope can be used for relaxing activities like watching television or reading a book. On the other hand, the side with a reduced degree of gradient can be used for completely lying down. In all of these the integral balance is maintained through use of sturdy metallic legs.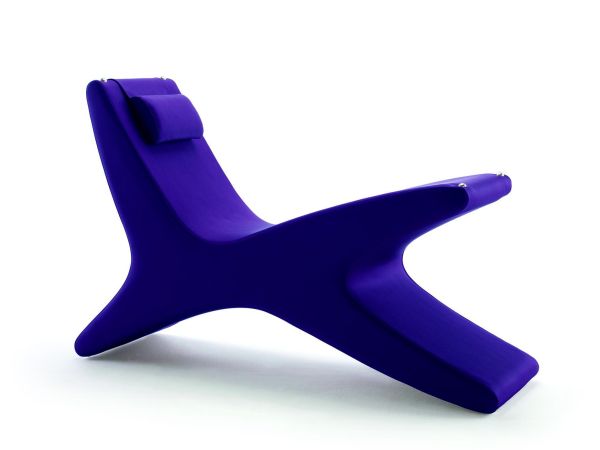 Finally coming to its scope of visual vibrancy, the colorful fabric draping can be chosen and ordered through the factory. This makes it easier for the user to decorate his/her home decor according to the available color scheme.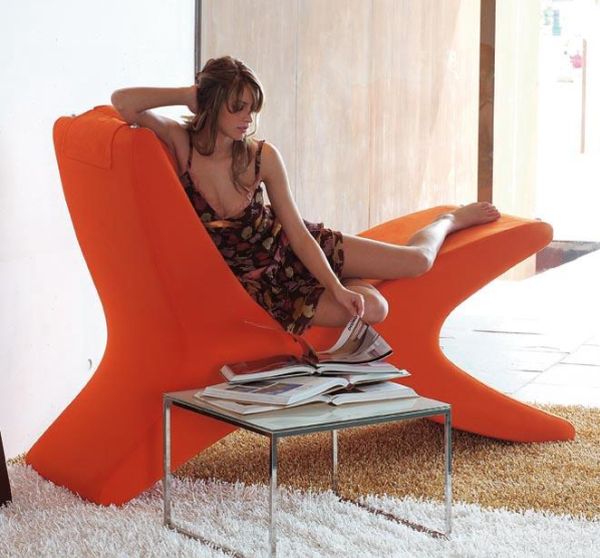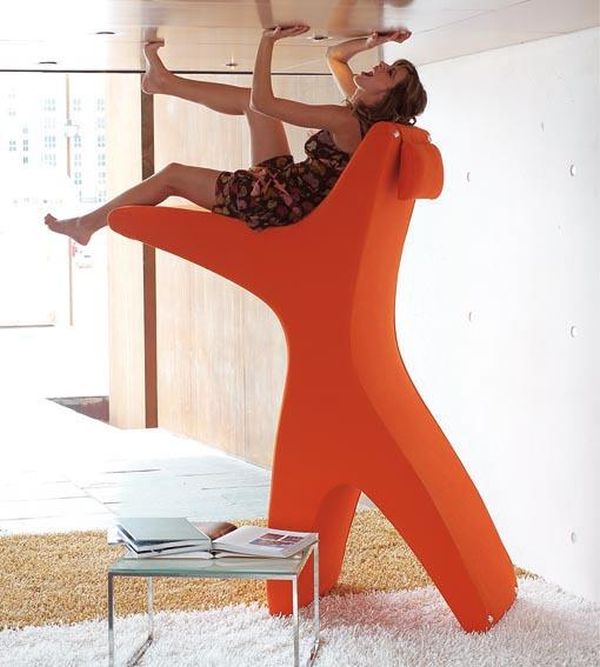 Via: Belta