Los Angeles-based ceramicist Ben Medansky is not only proficient in playing with clay, but also knows how to mold traditional material into familiar products with unexpected details. The Morning Wood Mug is one of the most aesthetically appealing designs by Medansky.
The minimalist coffee mug features clay body and glazed exterior. But what makes it stand out from rest of the tumblers is its extended handle, which is decorated with shiny gold tip. So, this java cup is likely to bring some golden touch to your first brew of the day.
Besides golden tip, the Morning Wood Mug is also available in blue hand-painted tip on the handle. So, you can choose the colored one or the shiny gold mug- as per your personal preference. Measuring 6 X 3 X 4-inches, each mug is able to hold a good amount of coffee to kick off your day with full energy and enthusiasm.
With an ability to turn utilitarian object into a piece of art, these contemporary ceramic cups are easy crowd pleasers. When not in use, these adroit mug designs can be used as decor pieces to enhance interior of your contemporary kitchen.
The Morning Wood mug with gold tip or blue tip can be yours for just $60. Now, say goodbye to those boring coffee mugs and bring home this union of art and functionality.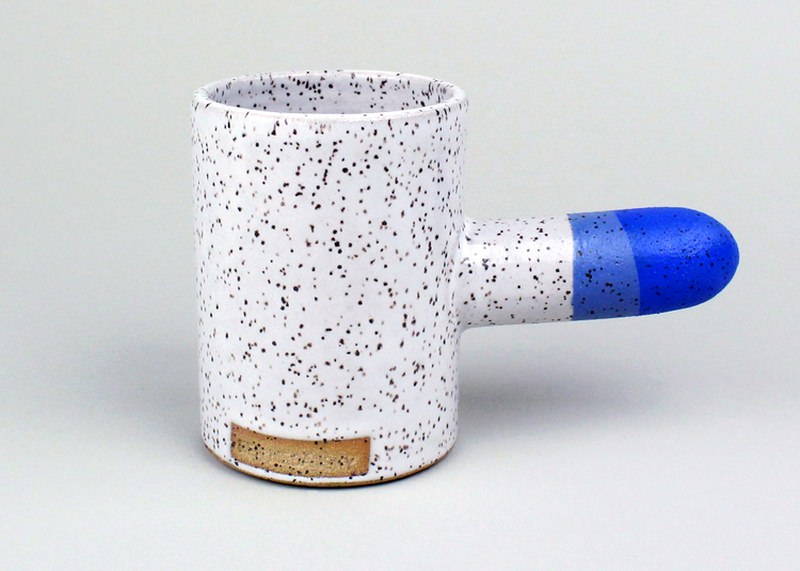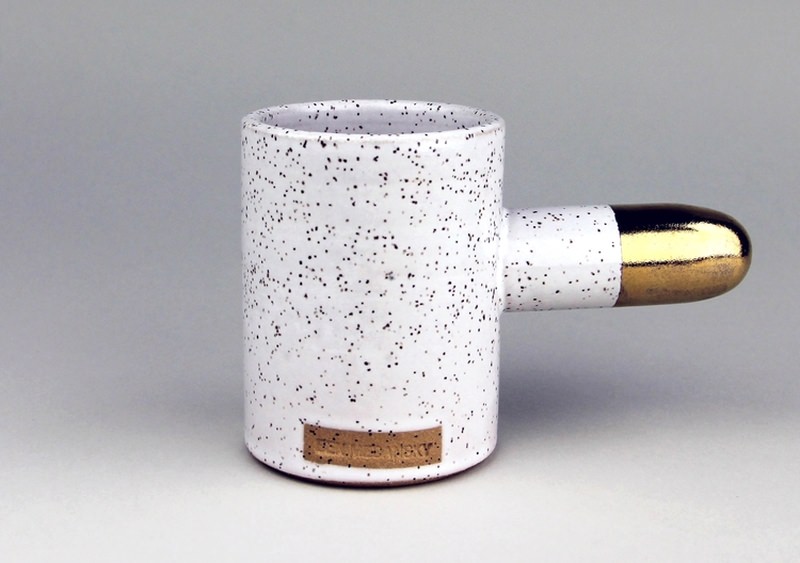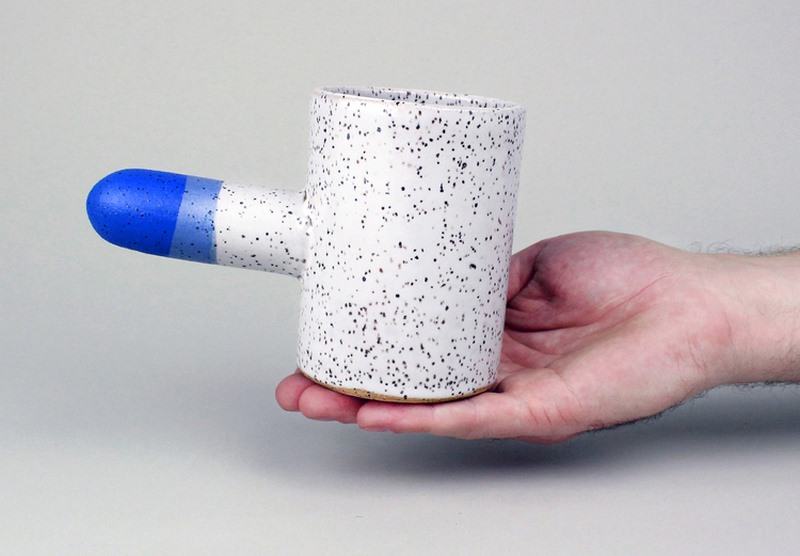 Via: WeHeart